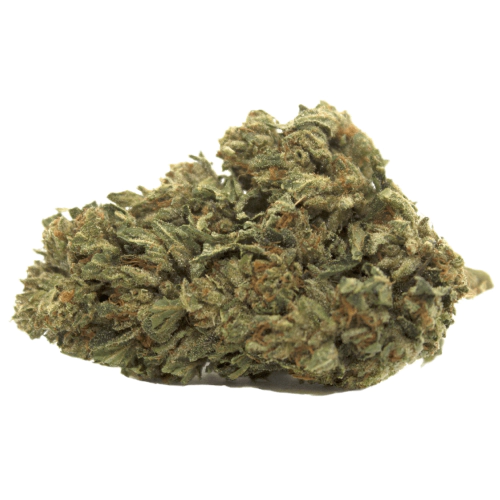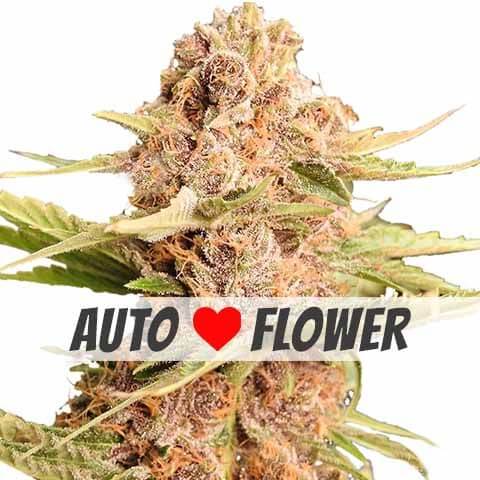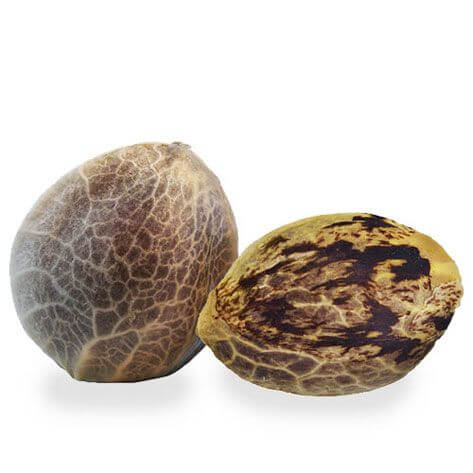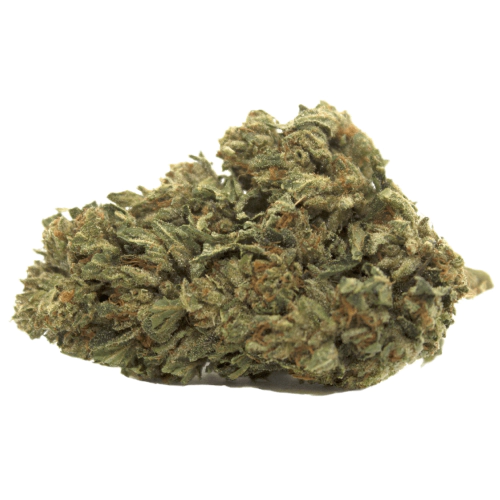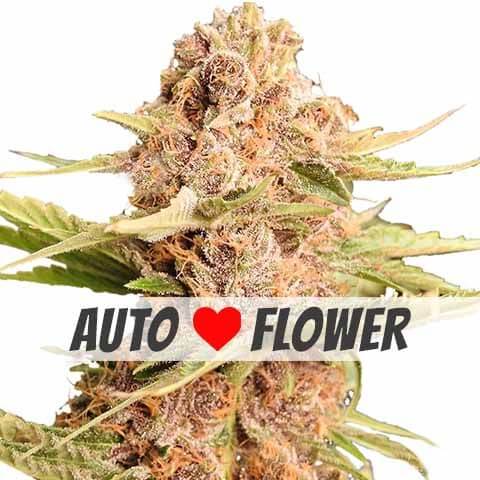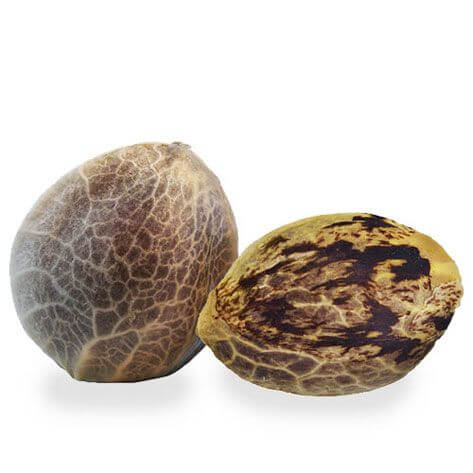 CBD: 0.20 - 0.90%
THC: 18 - 23%
Seed Type: Autoflower
Type: Indica-dominant hybrid
Yields: 3oz - 6oz (84g - 168g)
Climate: Temperate, Sunny
Effects: Uplifting, Euphoric, Creative, Relaxing
Flavors: Earthy, Sweet, Spicy, Floral
Genetics: Durban Poison x OG Kush
Plant size: 24 - 40 inches (60 - 100 cm)
Environment: Indoor, Outdoor
Harvest period: Late September
Flowering period: 8 - 10 Weeks
Growing difficulty: Medium
Girl Scout Cookies Extreme Seeds: Introduction to Growers
This strain is an indica-dominant hybrid with 80% of Indica genetics and 20% of Sativa. Its parent strains are Durban Poison and OG Kush, giving it the glorious Indica genetics and a bit of ruderalis genetics to make autoflower seeds. The place of this cannabis's origin is California. The cultivar is characterized by a high THC level that may reach up to 21% if the plants are grown correctly.
Girl Scout Cookies Extreme Autoflower Growing Guide
Girl Scout Cookies Extreme autoflower seeds grow well both indoors and outdoors, giving high yields in any of these setups. The plants achieve optimal height and produce plenty of buds if grown in Mediterranean climatic conditions. This marijuana variety is pretty resistant to mold, pests, and bugs, thus giving a grower an easy cultivation experience. The buds they produce have beautiful frosty, hairy nugs and shades of purple color; they are covered with resin crystals all over.
The plants are usually small and dense, resulting from Indica dominance in their genetic makeup. Since these are fast-flowering seeds, growers should care for the plants throughout the vegetative stage, which lasts 3-4 weeks, expecting their plants to enter the flowering period in 7-10 weeks. If everything's done well and the plants grow healthy, cultivators may expect to reap from 5oz to 15oz of thick flowers per plant outdoors and a similar amount of yield per square foot indoors. Growing Girl Scout Cookies Extreme is always a good idea due to a combination of easy cultivation, the small and manageable height of plants, heavy yields, and a high level of THC in the buds (up to 21%).
Effects
Users note the easygoing, relaxing high they experience using weed grown from the Girl Scout Cookies Extreme seed. Due to the strong relaxing effect of this cannabis, experts recommend reserving it for the end of the day, as it helps unwind and prepare for a good night's sleep. Besides, this cultivar is famous for its signature sweet and earthy aroma and its gentle euphoric high on the body and mind.
About ILoveGrowing Marijuana
ILoveGrowingMarijuana was founded by Robert Bergman who started as a small-scale grower with only 5 plants. With his deep passion for growing weed, he spent more than 25 years learning everything he could about marijuana.. Apart from this, he makes sure that growers do not only have access to pure, healthy seeds such as Girl Scout Cookies Extreme, Bergman's Gold Leaf, and more but also all the information needed to maintain quality and grow a healthy plant.