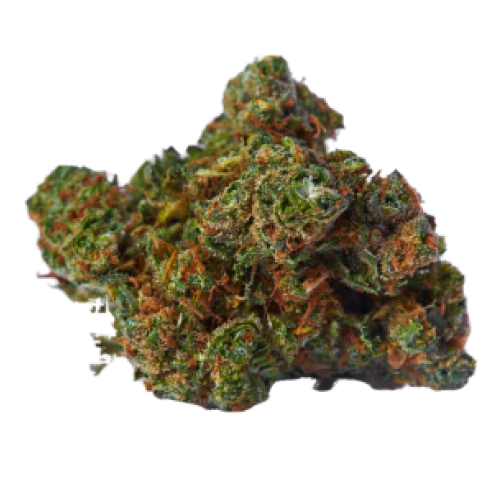 Stock photo similar to Purple Afghan Kush Strain
Purple Afghan Kush
Cannabinoid THC Dominant
THC 16.67 - 18.67%
CBD 0.23 - 0.62%
Effect Euphoric
Side Effect Dry eyes
Flavor Lavender
Purple Afghan Kush Strain – Subtle, Yet Strong and Impactful
CBD
0%
0.4%
0.8%
1.2%
1.6%
2%
The long-lasting and curative effect of medical cannabis has been long known by the world's leading scholars. The bureaucratic machines from all over the world resisted the legalization of marijuana just because they sought benefit and profit and not the mental well-being of people. However, the appearance of such strains as the Purple Afghan Kush has cleared the way for the legalization as the governments of the United States, Canada, and other countries have had no other choice.
Afghan Kush Strain General Overview
Let's hop straight into the 'technical' properties of this splendid strain.
The feature that we shall start our discussion from is surely the taste of this incredibly good-looking strain. Every person who has smoked the Purple Kush Strain would agree that it is heavily infused with marvelous fruity terpenes that saturate one's experience of smoking with a pinch of heavenly delight. Nonetheless, there is no person in this world who can define the touch of which fruit exactly does the Purple Afghani Strain holds. Well, maybe the flavor will give you a hint, as it smells extremely fruity and sweet, thus luring folks to give it a relaxing try.
This is an Indica dominant feminized mix of Purple Kush and Pre'98 Bubba Kush that contains a high intake of THC and a very low dose of CBD. The strain is simply outstanding when it comes to talking about its relaxation-aiding properties, and the original blend of genetics offers its users a mouth-watering combination of purple and deep blue hues. Nowadays, it is one of the most widely-spread among medical cannabis connoisseurs of the breed of marijuana that is being used to suppress the negative effects of mental conditions and relaxing one's mind.
History Of Purple Afghan Kush Strain
It should be acknowledged that the Afghan Purple Kush Strain is one of the most legendary strains that are there on the market these days. This Indica strain comes from the one and only region of the Emerald Triangle in Northern California that was home to the movement of hippies back in the 1960s. There is no further need to explain why this breed is being associated with the freedom of one's mind and soul. The aforementioned area has been nothing else but the unity of three counties that have been cumulatively classified as the heaviest cannabis producer in the United States.
Despite being dominated by the Indica properties, the ratio of phenotypes is approximately 80 to 20 which means that the strain features all the characteristics that folks can only expect from it. Amazing color, incredible taste, and a myriad of flavors accompanying the army of effects is exactly what the Purple Afghan Kush Strain is all about.
The lineage of Purple Afghan Kush strain
As it has been already mentioned, this particular strain represents a mix of everything that one can only expect some proper Afghan marijuana. Thus, Afghan Strain is the joint product of Purple Kush and Pre'98 Bubba Kush. Having become one of the staples in the cannabis agricultural sector and having captured the favors and hearts of thousands of users from all around the world, the Purple Kush Strain has become the parent weed to the Riley Kush and Purple Moby Dick.
Purple Afghan Kush Strain Effects
Now, what everybody wants to know when it comes to talking about medical cannabis, it should be acknowledged that those are the effects brought about by a particular strain. Purple Afghani Strain is out of this world in terms of the effects brought about by it. Here comes the overview of the pivotal effects that you are going to enjoy while blowing a joint of Afghan Kush.
First of all, Afghan Kush offers you a very special feeling of relaxation and your mind will forget about some issues that you considered to be critical while they are not. The high level of THC ensures that the strain does not provoke any sharp cerebral effect but provides a huge physical relief to the user's body. The muscle tension is being dropped down and the person's brain is being appeased.
One of the most important things to be understood about the Afghanistan Kush is that it has nothing to do with the so-called "mind-blowing". This is exactly the reason why it is so widely used in medicine. Indica is known for being the relaxing 'stoners' and Afghan Weed is a strain that fits perfectly well into this description. A novelistic description of the effect that the Purple Afghan Kush would have on you is that you will have your mind feeling so clear and your body sensing such a lightness that you would want to run a marathon even though you have never been running in your entire life.
The whole secret of such an effect is being hidden in a unique property of the Purple Afghan Kush Strain. The content of THC is extremely prevailing in it over the content of CBD, with the former reaching the point of up to 21% and the latter being reckoned at the point of 1-1.5%. Thus, this strain can be used to deal with any issue that is ailing your mind or hurts your body. It will not resolve the problem permanently but will surely grant a sense of temporary relief.
Medical Appointments Of Purple Afghan Kush Strain
It should be acknowledged that the Purple Afghan Kush Strain is not applicable when it comes to dealing with some specific ailments or physical diseases, as, for example, cardio-vascular dysfunction or hysteria. The range of general medical and healing properties that it can provide for its users is impressive. Just like any other Indica, the Purple Afghan Kush is one of the best alternatives to the chemical painkillers. It is one of the not many strains with outstanding relief properties for both physical and mental pain, and that is why it has been used by a great variety of people from all around the world to deal with their chronic conditions, such as nausea, arthritis, muscle spasm, etc. What is more, while featuring a high dose of cannabinol, Purple Afghan Kush Strain can help people deal with anxiety, stress, and depression without having to be completely overwhelmed.
Negatives
You may find it hard to believe but the Purple Afghan Kush Strain almost has no negative effects associated with it but the dry mouth effect which is characteristic of any other breed of marijuana that is only there in the world. Also, there is a possible agricultural setback that might be inflicted upon you if you decided to grow this breed at home – make sure that your state or country has legalized the medical use of marijuana before taking steps towards purchasing or growing it. Well, it can become the queen of your garden or windowsill, etc. because this thing grows wild and if it is not controlled it will conquer your premises.
The Reasons To Choose Purple Afghan Kush Strain
Looks
It should be acknowledged that this strain looks particularly awesome. The tender shade of purple that mixes with the dark green leaves and stem provide an unforgettable picture. This is definitely the most mysterious and beautiful cannabis breed that you have ever seen. As the wide leaves fall down in their wavy splendor, they cover the flowers, thus leaving no empty spaces for your eye to see.
Smell and aroma
The way the Purple Afghan Kush Strain smells is something that cannot be explained using a human language. It smells just like the fruits would smell in the heavenly garden, emitting a splendid odor that mesmerizes everyone around you. Some say that its fragrance reminds them of pineapple, some say that this is papaya, but nobody is pretty sure what kind of fruit it is for sure because the scent is mesmerizing.
Flavor
The Purple Afghan Kush Strain flavor is one of the most heated topics of discussion on the online medical cannabis forums. Everybody agrees that it tastes sweet and spicy as some tropical fruit. However, nobody can define which fruit it is exactly. So, maybe the chance of being the first who will define this mystery while enjoying the splendidness of its taste is a fair enough reason to try the Purple Afghan Kush Strain.
Qualities
There is no other strain in this world to be that relaxing and soothing. It can be applied for a great variety of situations, starting with the need for refreshing one's mind and ending with the treatment of chronic arthritis.
Who Is It More Suitable For?
It seems that the Purple Afghan Kush Strain description provided in this article has already outlined the cohorts of people who might find the greatest use. Still, it should be acknowledged that the Purple Afghani Kush is a perfect choice for people who, first of all, are seeking for relaxation of both their minds and their bodies and for the folks who need to inhale it for the sake of curing their chronic diseases. The person who can tell you the best whether the Purple Afghan Kush Strain is suitable for you is your doctor, so do not forget to consult him before consuming.
Opinion By Growers
While there are too many Purple Afghan Kush Strain growers in the United States, here comes a unified opinion formed from the ones that have been found on the most popular online forums. Purple Afghan Kush Strain has been classified as the cannabis breed that is the most pleasant to 'work' with. It is easy to grow when you know some chronological peculiarities of the development of its stem and flowers, and it is amazingly pleasant to the consumer, regardless of one's knowledge in weed agriculture.
How To Grow?
One of the things that render the Purple Afghan Kush Strain as a  special strain is a fact that despite being so splendidly looking and tasting, it is very easy to grow. The indoor flowering period is 60 days and if you decide to grow it outside, make sure that you harvest it in late September or at the beginning of October. Still, here is one important fact that you should know. Do not be afraid or confused that it takes so long for her to flower, as this strain type needs some extra 20 days in order to open its full 'gastronomic' potential. Thus, do not harvest it straight after 1.5 months since you have sowed its seeds into the soil. Let it rest and let it take the power of sunshine that it will later use to relieve your pains.
Related Alternative Strains?
If you have really liked the effect brought about by the Purple Afghan Kush Strain, you should definitely try Super Crystal Haze, Blue Thai, Santa Sativa, Moby Hash, or Purple Moby Dick. Their effects, taste, and scent are slightly different but they are also capable of relaxing your mind and your body.
Summary
It sounds pretty fascinating when someone says that you can relax your body and your mind while inhaling the gentle hues of tropical fruits. Purple Afghan Kush is exactly what one needs when it comes to dealing with daily problems that seem to be brooding over one's head with the pressure of life challenges. Sometimes, life is not that bad as one may think and there is nothing wrong with people who are looking for a bit of relaxation.
While being a perfect 'stoner', Purple Afghan Kush Strain offers one a perfect way of relaxing one's body and mind. There is a lot of reasons why this strain has been put on the list of the world's most favored breeds of medical marijuana, but, namely, its ability to relax the muscles all over your body has been classified as the property that makes the Purple Afghan Kush Strain stand out of the crowd of the other types of weed.
What is more, it lets you think clearly and does not overshadow your mind, thus letting you feel the relaxation moment and live through it. Finally, the tender fragrance of the Purple Afghan Kush Strain is what feels the air with the spirit of easiness and mental bliss. Gladfully, people have started talking about their mental problems and the fact that everyone living in the legalized territories is now able to buy themselves a bit of calmness and relaxation to help them live through the hard days is nothing else but a victory in the battle for healthy bodies and minds.
Side Effects
Rapid heart beat
82% Voted
Give your opinion
Simply let us know how this strain tastes or write a detailed review.
Purple Afghan Kush Strain Cannabinoids
| | | |
| --- | --- | --- |
| THC | Tetrahydrocannabinol, or THC, is a major cannabis chemical compound. It is a psychoactive element that stimulates dopamine release and induces euphoria or happiness. THC-rich strains may be helpful with such conditions as lack of appetite, chronic pains , etc. It is considered to be the primary active marijuana component. | 16.67 - 18.67% |
| CBD | Cannabidiol, or CBD, is a major compound in cannabis, which is non-psychoactive. It is also proved to counteract the side effects of the second major component THC. CBD is widely used for medicinal purposes in rubs, oils and so on. It is helpful in muscle pain cases, may treat arthritis and migraines. Even Greeks used it against pain, while Queen Victoria applied it to get rid of menstrual cramps. | 0.23 - 0.62% |
| CBC | Cannabichromene, or CBC, is a minor cannabinoid, meaning that its quantity in cannabis is quite little. Though it has the same origin as CBD and THC, it is different in functions. Without any psychoactive effects, it is an efficient cannabis compound in combating acne and depression. CBC produces analgesic, antibacterial and anti-inflammatory effects. | 0.28 - 0.69% |
| CBG | Cannabigerol, or CBG, is one of the minor cannabis compounds in adult plants. On the other hand, young ones contain a lot of this antibacterial and anti-inflammatory component. During the growth, CBG is converted into different cannabinoids, mostly THC and CBD. The compound itself increases appetite and decreases eye pressure. | 0.36 - 1.33% |
| CBN | Cannabinol, or CBN, is a trace element in cannabis that is considered to be mildly psychoactive. It appears from oxidation THC, exposed to light and heat. CBN is mostly contained in old cannabis and in traditional hashish. It is effective against insomnia, bacterial infections and appetite loss. | 0.14 - 0.23% |
| THCV | Tetrahydrocannabivarin, or THC-V, is a compound contained in cannabis in trace amounts. Even though it is close to THC molecularly, it is different in effects. This compound may be psychoactive only in large amounts. THC-V reduces blood sugar, controls appetite, stimulates bone growth, etc. African Sativa strains are the richest in THC-V. | 0.38 - 1.14% |
Purple Afghan Kush Terpene Profile
Carene

Carene (also known as Delta-3 carene) is a terpene found in rosemary, lemons, pines, and cedars, offering citrusy and cypress aroma. Studies on mice showed that carene provides anti-inflammatory effects, as well as promotes bone health and chronic pain relief.

0.14%

Pinene

Pinene is one of the most widespread terpenes in nature, found in pine trees, basil, nutmeg, parsley, and rosemary. Cannabis containing terpene (alpha-pinene or α-pinene) boasts a strong pine scent. Pinene is responsible for anti-inflammatory, pain-relieving, and anti-anxiety effects.

0.08%

Myrcene

Myrcene (also known as β-myrcene) is one of the most common terpenes found in cannabis, representing more than 20% of the modern marijuana terpene profile. Myrcene has a distinct earthy, musky flavor, resembling cloves. It is responsible for calming and soothing effects of weed. Myrcene is also found in hops, thyme, mango, lemongrass, guava melon.

0.05%

Ocimene

Ocimene (derived from the Ancient Greek word Ocimum meaning basil) is a terpene with sweet and herbaceous flavors, also boasting citrusy and woody undertones. Naturally, ocimene occurs in mint, parsley, orchids, hops, kumquats, mangoes, basil, bergamot, lavender, and pepper. Offers antifungal, anti-inflammatory, and antiviral properties.

0.02%

Geraniol

Geraniol is a terpene initially contained in geraniums, as well as lemongrass, lemon peels, roses, blueberries, and carrots. The aroma is a sweet rose scent with notes of citrus. Geraniol features anti-inflammatory, antibacterial, antifungal, and neuroprotectant properties. It's rumored to have side effects such as allergic contact dermatitis or sensitive skin irritation.

0.16%

Humulene

Humulene (also known as α-humulene) is one of the major terpenes found in cannabis, contributing to woody, earthy, spicy, herbaceous, and, mainly, floral aromas of cannabis. Used in modern medicine, humulene offers anti-inflammatory, antibacterial, and appetite suppressant effects, which have been well-researched by pharmaceutical companies.

0.08%

Limonene

Limonene (also known as d-limonene) is the second most common terpene in nature and the third most common terpene in cannabis. It has a powerful citrus aroma and can be found in all citruses, including lemons, oranges, grapefruits, limes, juniper, etc. Limonene is known to elevate moods and provide anxiety, depression, and stress relief.

0.05%

Linalool

Linalool (also known as beta linalool, linalyl alcohol, linaloyl oxide, and p-linalool) is one of the rarest terpenes found in cannabis, mostly in small quantities. Linalool is known for its spicy and lavender aroma, bringing relaxation and calming effects. It is also said to provide anti-inflammatory and analgesic properties that can be useful for athletes.

0.05%

Bisabolol

Bisabolol (also known as α-Bisabolol or levomenol) is a lesser-known terpene found in cannabis. It contributes to anti-inflammatory, anti-irritant, antioxidant, anti-microbial, and analgesic properties of weed strains containing bisanol. Attentive smokers would be able to catch a nutty, fruity scent with herbal and floral undertones, with a tender trace of coconut.

0.09%

Terpineol

Terpineol (also known as alpha-terpineol or a-terpineol) is a terpene naturally occurring in more than 150 plants, including lilacs, lime blossoms, eucalyptus sap, and pines. Among the therapeutic qualities are anti-inflammatory, antioxidant, antitumor, and antimicrobial. In cannabis, terpineol boasts the distinctive pine smoke aroma and causes a relaxing, sedative effect.

0.07%

Terpinolene

Terpinolene is one of the most common terpenes found in cannabis; however, It's usually presented in small quantities. Is responsible for piney, floral, herbaceous, and even a little bit citrusy aroma of cannabis. Terpinolene can be found in lilacs, nutmeg, and cumin. In cannabis, terpinolene contributes to the sensation of "freshness." Has the potential to reduce the risk of heart diseases.

0.02%

Caryophyllene

Caryophyllene (also known as beta or b caryophyllene) is a terpene found in many herbs and spices, such as black pepper, basil, rosemary, and oregano. Cannabis high in caryophyllene delivers a strong spicy, peppery aroma, resembling cinnamon and cloves. Caryophyllene offers potent anti-inflammatory and sedative effects.

0.2%

Total terpenes content

1.01%
Growing Info
Flowering time
63 - 70 Days
Flowering type
Photoperiod
Yield outdoor
15 - 20 Oz/plant (~ 550 g/plant)
Yield indoor
1 - 2 Oz/Ft² (~ 400 g/m²)
Purple Afghan Kush strain lineage
FAQ
One of the most distinctive properties of the Afghanistan Kush is that it is easy to grow both indoors and outdoors. What is more, it is really enduring when it comes to direct sunlight and temperatures. Thus, growing Purple Afghan Kush Strain is not difficult.