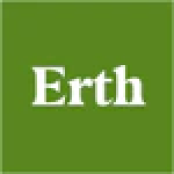 Erth Welness Shipping Terms:
Free Shipping on Orders $79+
HQ Location
Irvine, California
Erth Welness Review
Erth Wellness is a CBD brand previously known as Erth Hemp. The company was founded in 2018 in Irvine, California. Since its creation, this manufacturer has significantly changed the CBD industry by developing its water-soluble oral products. This innovation has earned them a big name and a solid reputation.
In 2022, the company decided to rebrand into Erth Wellness. Yet, the brand's mission remained unchanged - Erth is there to set a new standard for the modern CBD industry and provide an inclusive and diverse experience to every customer.
The products offered by Erth include CBD gummies, tinctures, disposables, 2G cartridges, vape juices, pre-rolls, topicals, capsules, isolates, and products for pets. For all products, the brand uses a superficial CO2 extraction process. And all products are carefully tested in third-party labs, with all lab reports openly available to the public.
A notable fact about Erth Wellness is that it's one of a few seed-to-sale CBD manufacturers in the country. The brand takes complete control of the production process, from seed propagation to extraction and delivering the products to your shelf.
The brand's products can be purchased on the official site or in retail locations, though there is no map to see them all. In its store, the brand offers a few great bonuses, including $15 in free samples for all new customers and a solid affiliate program. On top of that, there is a special 50% discount for essential workers, military, first responders, and senior citizens. And there is a 35% discount on all orders after the subscription.
All orders are shipped within 24 hours after the purchase and there (during working hours), and a free shipping option is available.