CBD Flower
32 products found
All results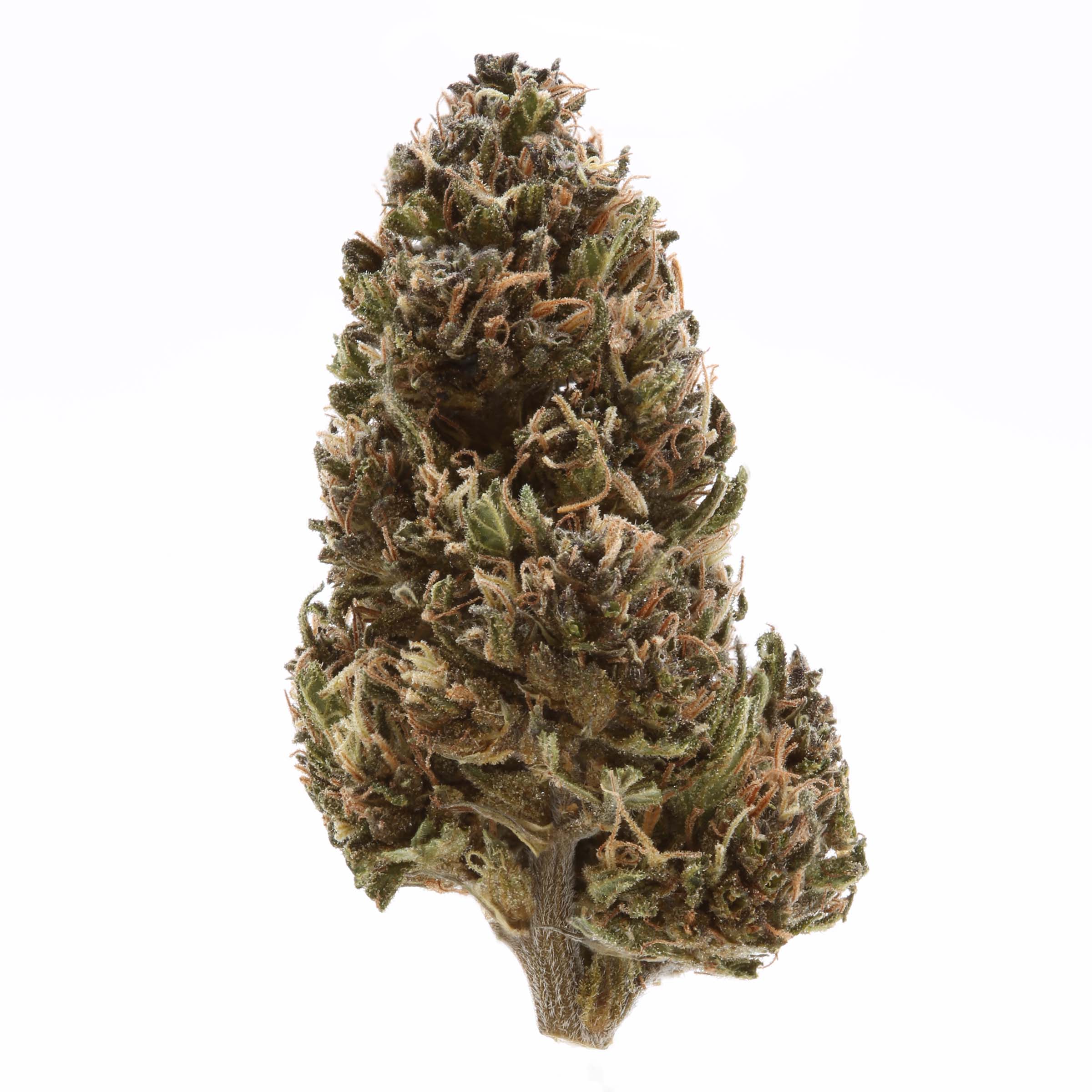 $10
Everything You Should Know About CBD Flowers
Cannabidiol flowers are a legal product in the US market that has been gaining more and more attention lately. Many products, both cosmetic and medicinal, are created from the hemp flowers themselves. Many people have become convinced of the effectiveness of cannabidiol, and many consumers prefer CBD smokables. You can easily purchase them by finding cannabidiol nugs nearby. Besides, some consumers even prefer seeds. Growing CBD weed bud flowers gives them genuine pleasure.
You can choose your favorite way to take cannabidiol, and smoking is the easiest way. Through smoking, the substance enters your bloodstream very quickly. The effects of cannabidiol can appear in as little as 30 seconds and up to three minutes. Smoking, however, is not the safest way because it affects your lungs anyway. Even more, it can cause coughing and throat irritation.
CBD flowers have a positive effect on the human endocannabinoid system. As with THC, there can be Indica, Sativa, and Hybrid. As a result of active breeding, cannabidiol strains vary a lot and can have different flavors, providing a wide terpene profile.
Choosing Your Way of Consuming CBD Flowers
Everyone has their own way of consumption. Most often, cannabidiol is:
Smoked;
Inhaled;
Put on the skin;
Added to baked goods.
General Rules For Using CBD Flowers
The fact is that cannabidiol flowers should never be used raw because they deteriorate very quickly. Your buds should go through a drying and curing stage that will allow the flowers to last longer. Likewise, such measures are taken specifically to avoid the appearance of mold, which can harm your body.
Besides, even dried buds will not benefit your body in its usual form. The fact is that initially, the buds contain CBDA – an acid that needs to be activated. It happens when the flowers are heated too much (like vaping) or burned (when smoking a joint). And if you want to use buds for baking, you should first heat the ground cannabis in the oven.
CBD Flower Baking
Buds that have already gone through the decarboxylation process can be used in baking. However, you can easily increase the effectiveness of cannabidiol in baking. You must heat the flower with butter or sunflower oil. The fact is that a bud interacts best with fatty compounds.
Making Tea From CBD Flowers
Making tea from organic cannabidiol nugs is not as difficult as it might seem at first. The most important thing is to use crushed decarboxylated cannabis. You can use a small tea bag to keep the leaves from getting in the way of your enjoyment of your tea.
Can CBD flower get me high? No, you won't feel the effects of THC. Still, it is essential to keep the cannabis in a cup of boiling water for a couple of minutes, but not more than 5, and do not over-infuse the tea.
Top CBD Flower Benefits
You must have heard about the therapeutic abilities of cannabidiol. The benefits include:
Anti-Inflammatory Properties and Pain Reduction
According to studies, cannabidiol buds can relieve pain. If you feel like your head is about to explode, cannabis can save you and make you feel relaxed. In addition, cannabidiol can lower blood pressure, which can help hypertensive patients.
Managing Mental Illnesses
Some research suggests that cannabidiol may help with depression and anxiety. Organic nugs act on individual symptoms of the disease, slightly improving your life. Such moments of calm and relaxation greatly improve the patient's ability to overcome the disease. Some people prefer weed and cannabis over antidepressants, claiming it's a safer path.
Helps Quit Nicotine Smoking
Many smokers find it difficult to quit smoking regular cigarettes because it is so addictive. Moreover, smoking itself seems to be a ritual that should never be abandoned. However, according to research, cannabidiol can reduce smoking cravings. How exactly? By replacing your regular cigarettes with pre-rolls, you will forget about tobacco faster. Cannabidiol can influence the nervous system and reduce stress. Buds for anxiety are used quite often too. It is these feelings that prevent people from quitting a bad habit.
It Is Legal
The legality of hemp makes the process of buying THC-free products more enjoyable. You will not overpay and experience guilt by purchasing an "illegal" CBD oil or flower. Cannabidiol strains come in various shapes and strengths. However, your cannabis must contain less than 0.3% THC to comply with the law.
Since CBD flowers are not considered a drug, this product is much easier and cheaper. You will be surprised by how different THC marijuana is from cannabidiol goods.
CBD Flower Effects
Many people are curious to know if cannabis has strong tangible effects. Consumer responses vary widely. The effects of smoking CBD flowers are completely individual. Some consumers may feel something, especially if it's their first time. If you smoke cannabidiol for the first time, then you can expect some unusual sensations when it interacts with your endocannabinoid system.
Sensations When Smoking CBD Flowers
Most often, users describe the experience of smoking hemp as something relaxing that slowly envelops your body. These are positive sensations that can easily make you feel a false body high.
Cannabidiol can increase attention and concentration, which will greatly help to correct your condition. It also affects creativity and energy. But depending on the strain, you may also feel Indica effects, like you being relaxed and sleepy. But your dreams will be bright and relaxing.
Sometimes CBD Effects Can't Be Felt
When you smoke cannabidiol for a long time, you stop noticing the body effects. They become less noticeable to you. However, the reason for your good health may lie in the buds, which support the endocannabinoid system. The brain and body will get used to the effects over time. However, you will not stop benefiting from cannabidiol.
Buying Legal CBD Flowers is Easy
Purchasing legal cannabis can only be done in certified stores. If you're ordering your product, check if the cannabis is eligible for your state's regulations. Many states will only recognize a product as legal if the THC content is less than 0.3% of the content.
Always Order CBD Flowers Legally
One can easily understand why people prefer to buy their goods on the black market. Often the black market offers fewer options, but this product is much cheaper than what is displayed in legal dispensaries.
However, the black market CBD flowers for sale cannot guarantee that you will receive your product quickly and reliably. Likewise, you should not hope that your product will be legal as a result. That is why the chance of failing a THC test in your body increases.
In any case, legal dispensaries are an example of a healthy and transparent trade, where you can see for yourself the results of testing a particular product. Legal stores have a fairly diverse selection of products. Store employees will certainly be happy to introduce you to the products and help choose the best merchandise.
It's Simple to Buy Organic CBD Flowers Near You
If you want to try cannabidiol buds for the first time, you should visit your local dispensaries. Check the rating of the dispensary and possibly check for licenses and certifications.
If you have a specific product that you want to get your hands on, it's best to buy CBD flowers online. However, some of the most popular strains are easy to find in almost every dispensary. However, many awesome and peculiar strains are rare. Online stores will surprise you with an even greater variety of CBD products. They also can have some discounts, allowing you to buy cheap products.
Frequently asked questions about CBD Flower
Smoking is one of the easiest ways to get cannabidiol into your body. Whole flowers, unfortunately, are not suitable for smoking. You can break the buds yourself or smash them with a grinder. Then you will need filters and special paper. You can use rice or hemp paper. They have little to no taste and won't exactly affect the taste of your buds. Pour the crushed flower product into paper and wrap it in a straw, not forgetting the filter.
Some studies have proven that smoking cannabidiol flowers for anxiety is effective. This makes hemp a good helper in case of depression or anxiety disorders. It can improve your general mood because it interacts with serotonin receptors in the brain.
Drug test failure is next to possible. THC-free, pure CBD weed flowers do exist. It is not uncommon for a cannabis market to offer its customers buds with a low THC content of up to 0.3% content. This amount of THC can only make you high if you consume too much. Therefore, you should adhere to the recommended dose of the product.
Cannabidiol flower is unlikely to make you high. But it can calm you down a bit. A good bud contains very little THC, elevating mood, relieving nausea and pain. Both are very similar to each other, and you can hardly distinguish cannabis by taste. That is why it is always essential to buy cannabis only in trusted places so that you are not deceived. Often even the most potent cannabidiol flower applies its beneficial properties without side effects if it comes from a trusted source.