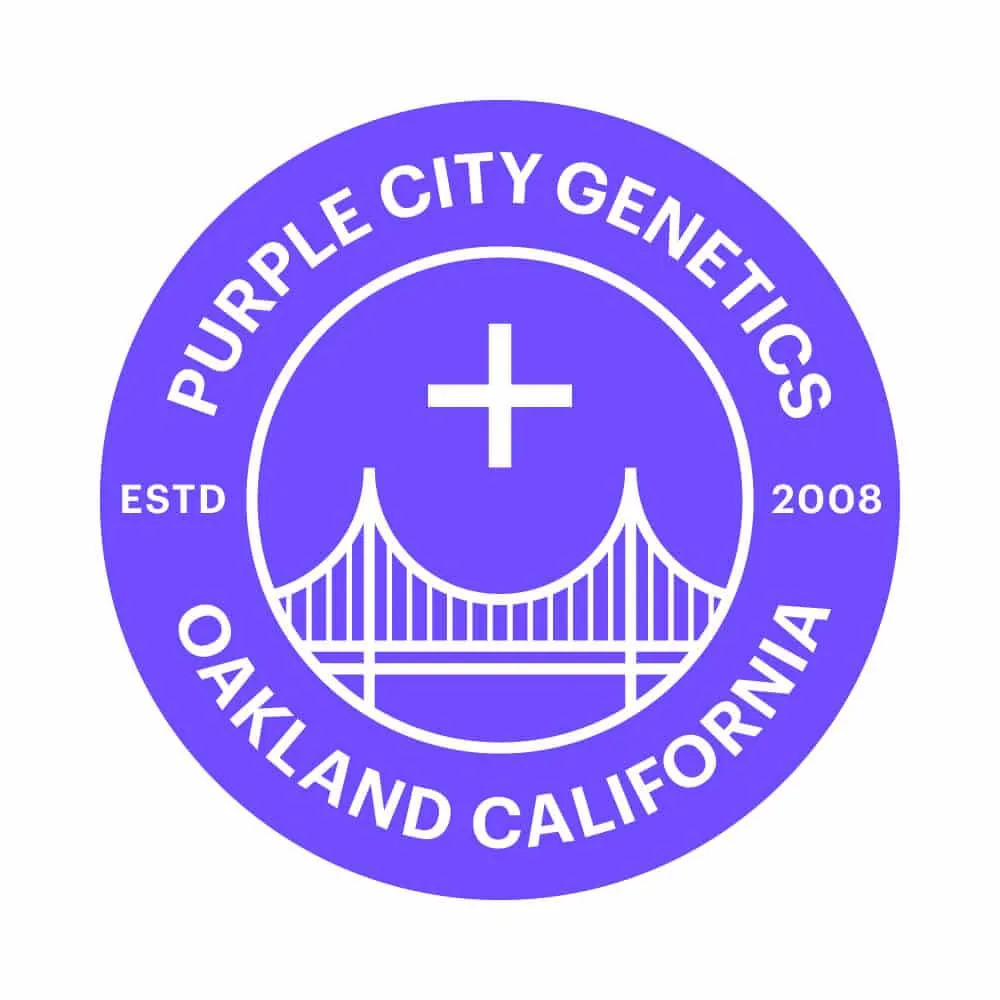 HQ Location
Oakland, California
About Purple City Genetics
Purple City Genetics is an Oakland-based collective breeding and cultivating California's best cannabis phenotypes. Its genetics program is shaped by a deep connection to the plant and a knowledge base that is informed by California's best growers and producers. The company has been growing its plants for optimal health, potency, yield, and terpene production since 2008.
PCG always evolving. Responding to the radical shifts in the cannabis landscape, this brand adapted its breeding program by scaling-up offerings with seeds and seedlings for large farms. Growth often comes at the expense of quality. Working hard to maintain the high standards of its genetics program is essential as they continue to see big increases in demand. Their management built a lab within their nursery in order to systematize the testing and cleaning of their germplasm. They're reshaping the collective to align with like-minded scientists, academics, and experts who are committed to preparing the community for the immense challenges facing cannabis and its long-time stewards.
PCG's collection of cannabis cultivars is constantly growing and evolving. Staff is focusing on curating the best, novel phenotypes without sacrificing the quality and uniformity expected from clonal varieties. Each year they test hundreds of diverse cultivars from large plant populations before making their final selections for growers and cultivators.