HQ Location
Seattle, Washington
About Saints Joints
The members of the Seattle Medical Cannabis Community in Seattle/Georgetown founded SaintJoints in 2018. Now they have branches in Oklahoma, Washington, and California. They are entirely dedicated to producing the best quality Cannabis products with the use of only natural practices and ingredients.
They have forty store locations and they produce twenty flower varieties. Since their inception two years ago, they have been able to sell one million products. They are also interested in giving back to their community, they support the arts and sponsor concerts.
Saint Joint Mission
To provide high-quality cannabis products made with only natural practices and ingredients to serve the cannabis needs of all their customers worldwide.  
Why Сhoose Saint Joint Mission 
All-natural practices and ingredients: The ingredients and practices that this brand uses to manufacture Cannabis products are all-natural. This helps to maintain its high-quality production standard. 
All A-grade top-shelf flower: The flowers produced by the Saint Joint brand have topnotch quality and are among the very best ones available in the market today.
Wide variety of Flowers: The saint Joint brand has flower varieties that are up to 20. This brand has been able to come up with these unique and high-quality varieties.   
Many store Location: The Saint Joint brand has forty store locations where they sell their Cannabis product to their customers. Customers can access any of these store locations on their website. 
One million products sold: In the space of two years of operation this brand has been able to sell a million cannabis products. This indicates the premium quality of their products.  
---
Featured in: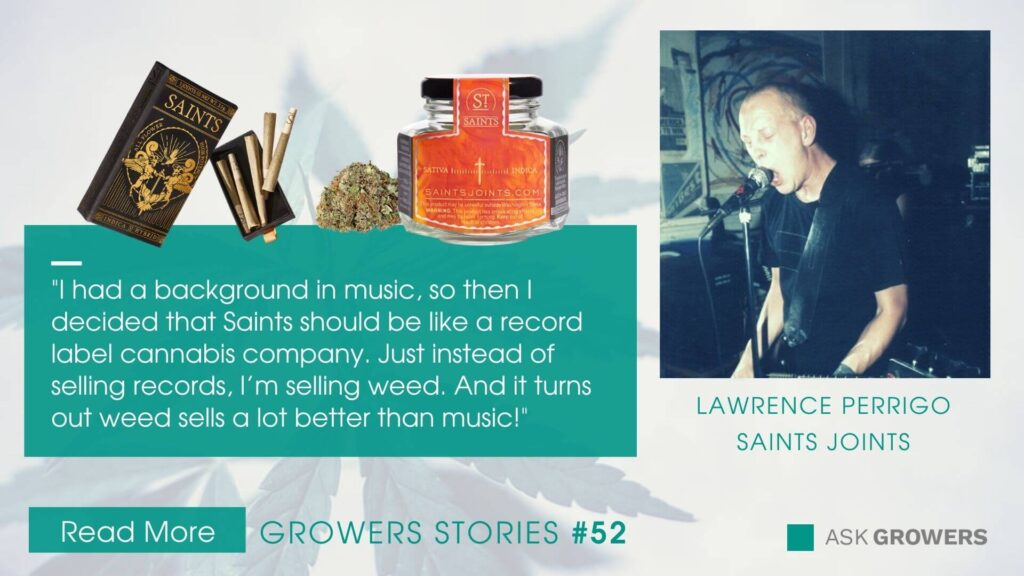 Saints Joints Photos