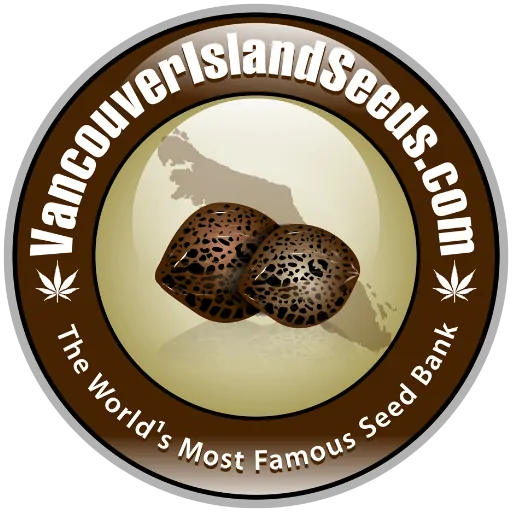 Available In
USA,
Canada,
Other Countries
HQ Location
Vacouver, Canada
About Vancouver Island Seeds
The Vancouver Island Seeds is one of the best seed banks headquartered in Vancouver, Canada. This company was established in 1999 when three of the top cannabis breeders in the country joined together to sell seeds. The three friends love cultivating and producing seeds together, competing amongst themselves to see who would grow the best cannabis strain patch. Cultivation and breeding tips are shared, keeping a professional watchful eye over the growth of the plants. They sell some of the popular strains as well as local ones like the Texada timewarp, skunks, white ice feminised, strawberry cough feminized, and more. Customers can purchase it at the store or online through the Vancouver Island website. The Vancouver Island Seeds delivers safe seeds to cannabis growers, recreational cultivators, and customers across the United States of America and Australia.
Why Choose Vancouver Island Seeds
Here's what makes Vancouver Island Seeds one of the best in the country.
Latest cutting-edge technology: Vancouver Island Seeds engages the latest innovative cutting edge technology to grow the high-quality cannabis strains that yield the finest seeds. They harness the benefits of advanced cannabis growing techniques.
High-quality cannabis seeds: The company delivers high quality strong genetic strains that are delivered to your doorstep. They have more than 100 BC strains available and ready to plant in gardens and farms.
Vancouver Island Seeds prices them at affordable rates, making them accessible by almost anyone.
Generations of expertise: Several generations of cannabis cultivators from the family have been breeding the strains on the island. The knowledge, breeding tips, methods, and techniques have been passed down from one generation to the next.
Thriving climatic conditions: The island has the best thriving climatic conditions that can grow both the tropical Sativa strains and the mountainous alpine strains. This makes it the ideal spot for domestic and international export of the seeds.
Rare cannabis strain seeds: Vancouver Island Seeds offers some of the rarest cannabis breed seeds on the planet. The menu includes northern lights feminized, Purple Kush feminized, purple pleasure, skywalker OG, Super Silver Haze, Sweet tooth, and even Alaskan strains.