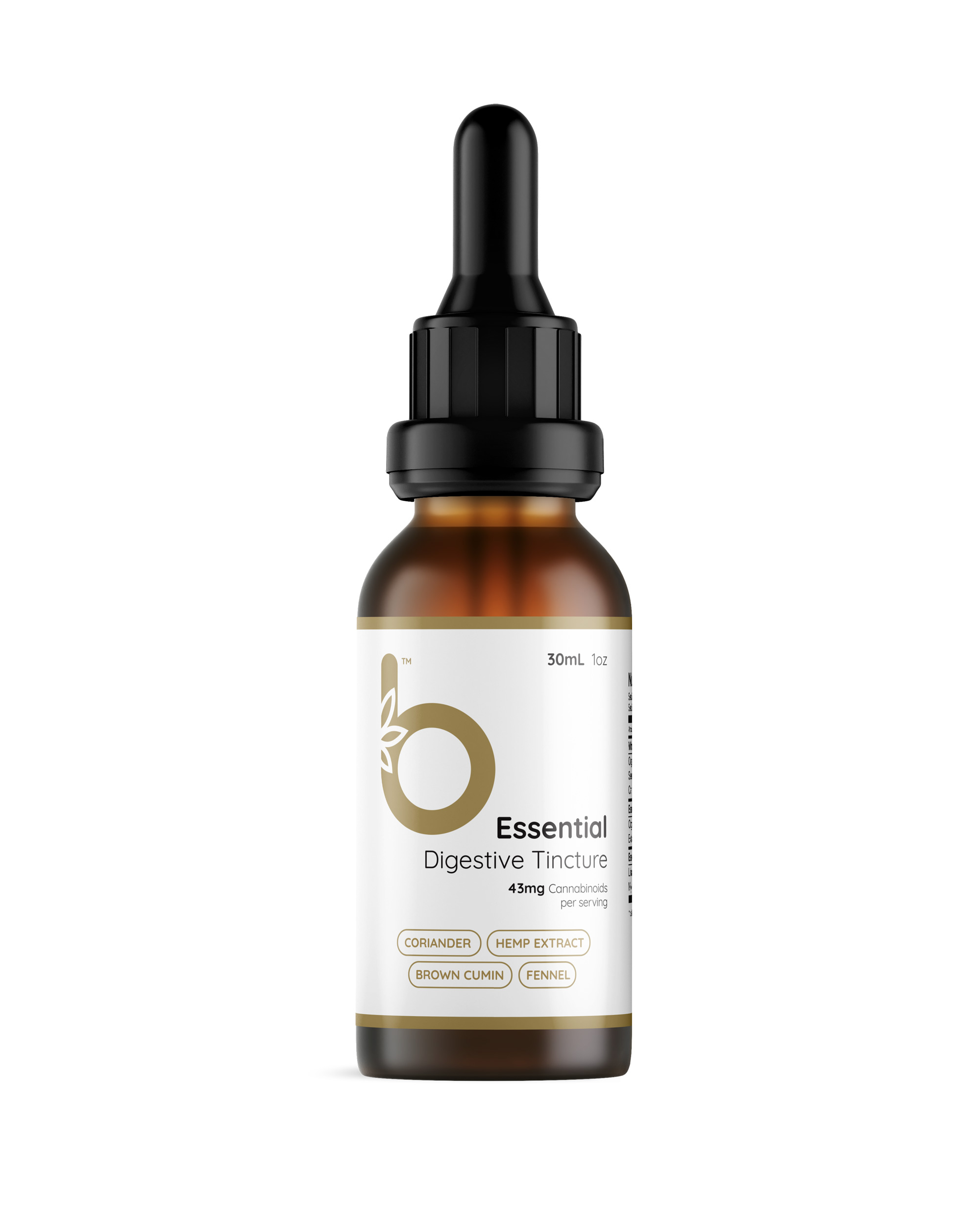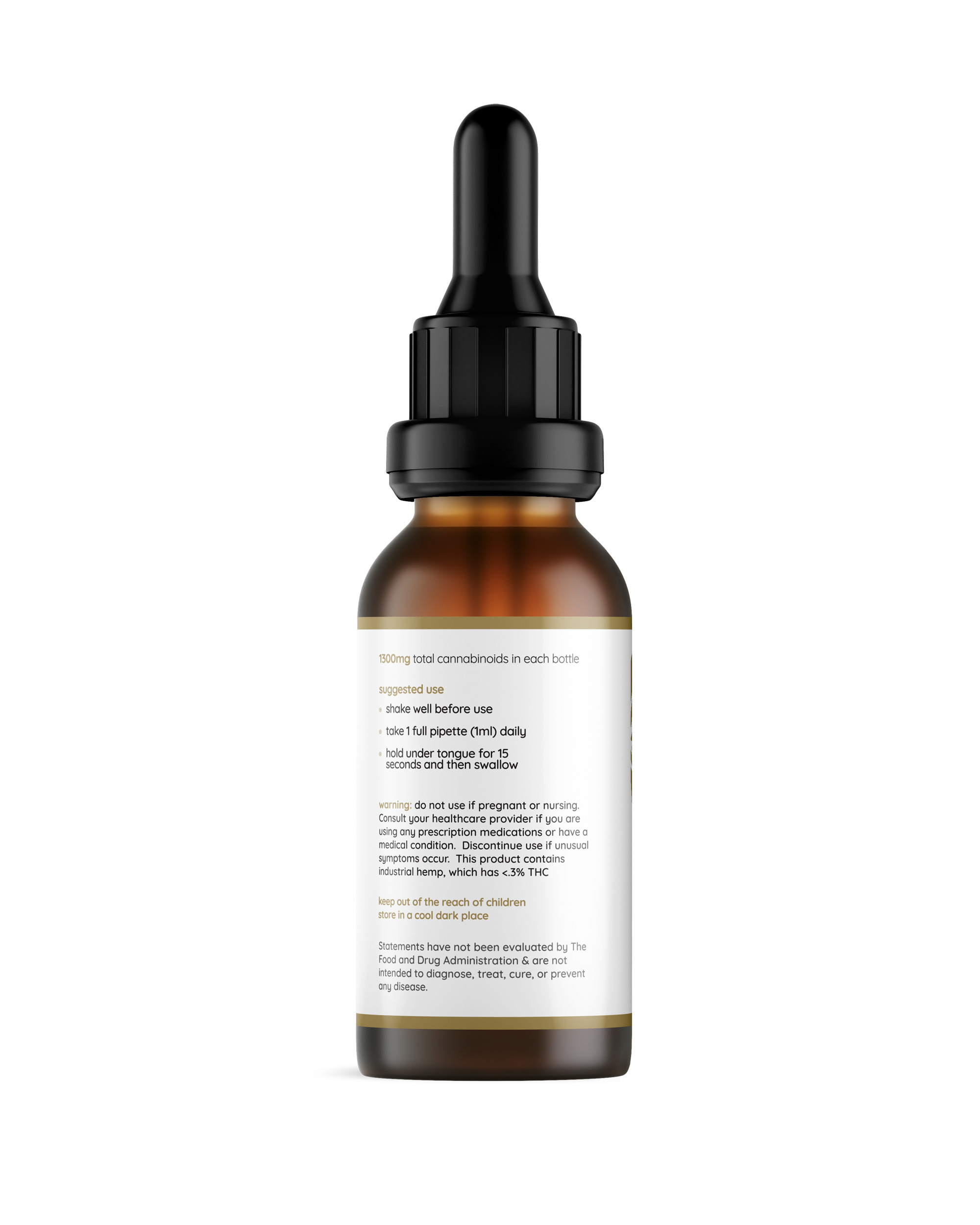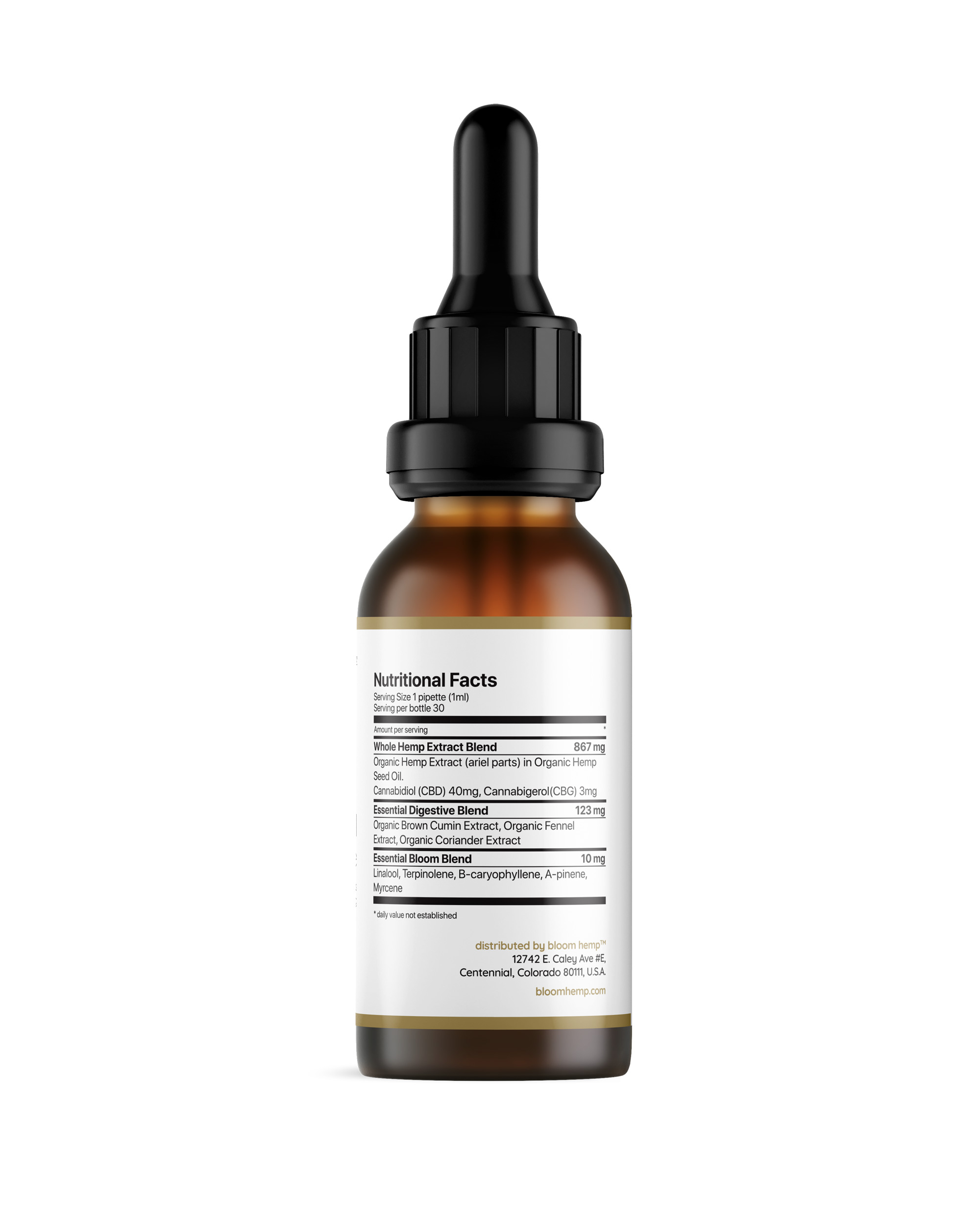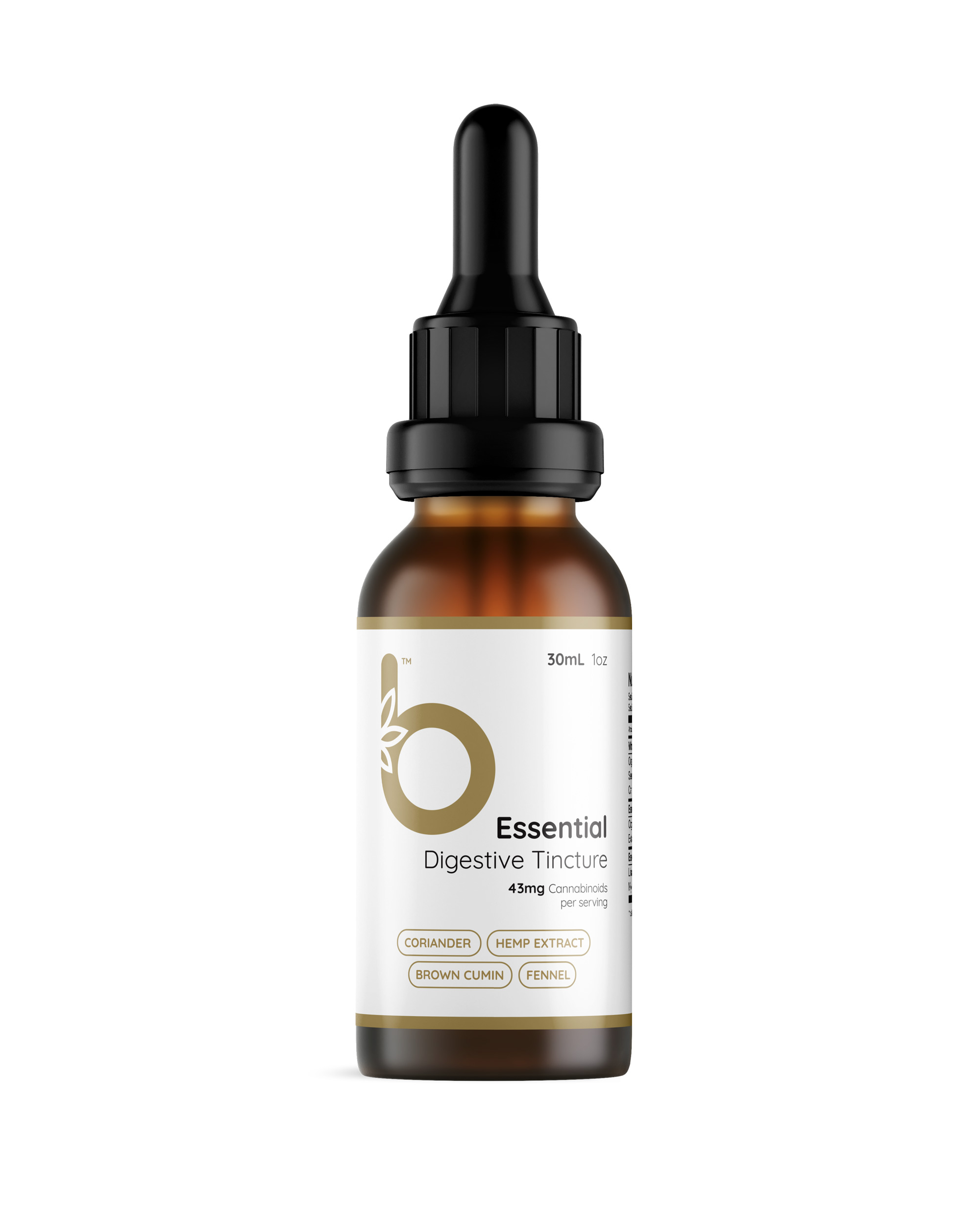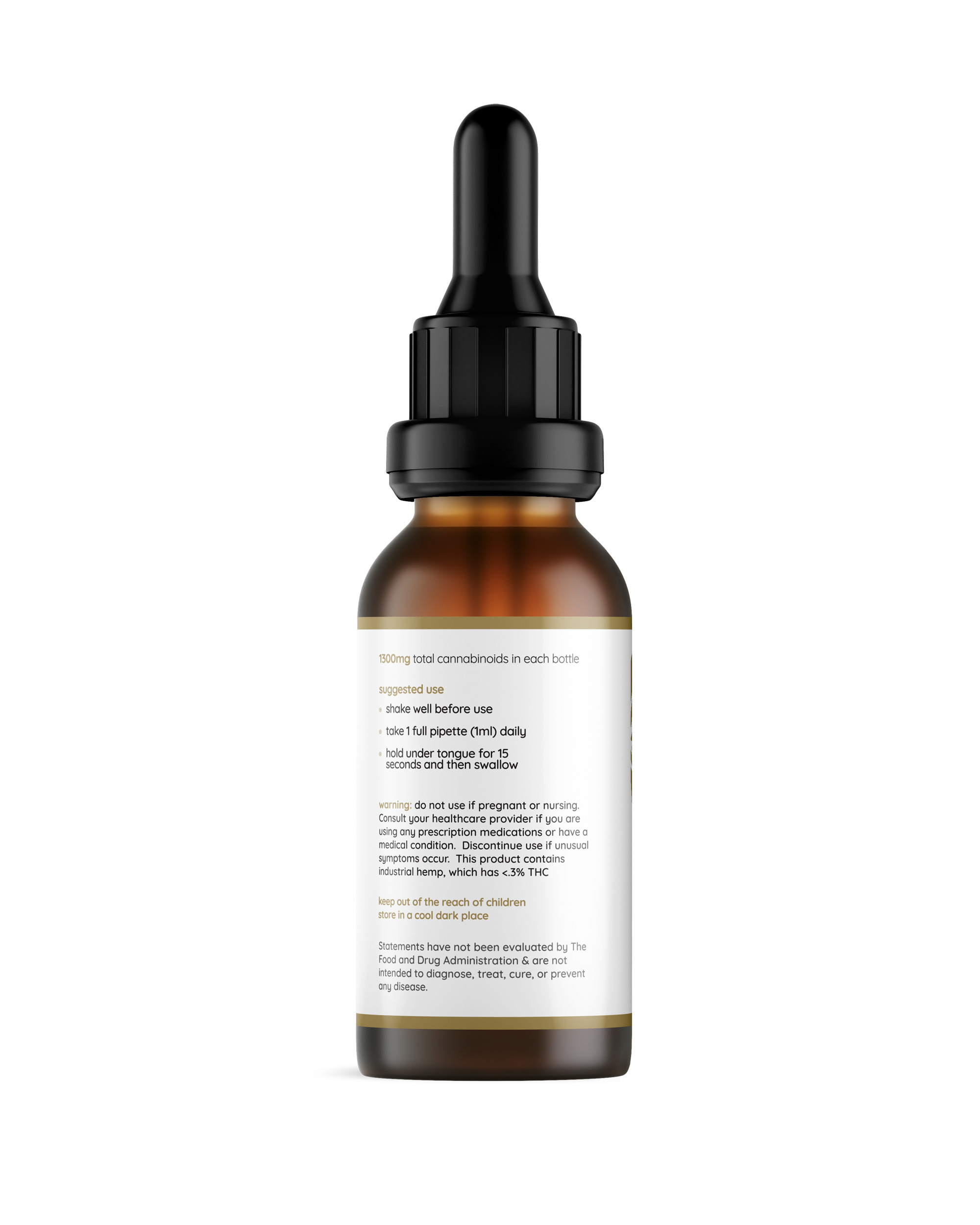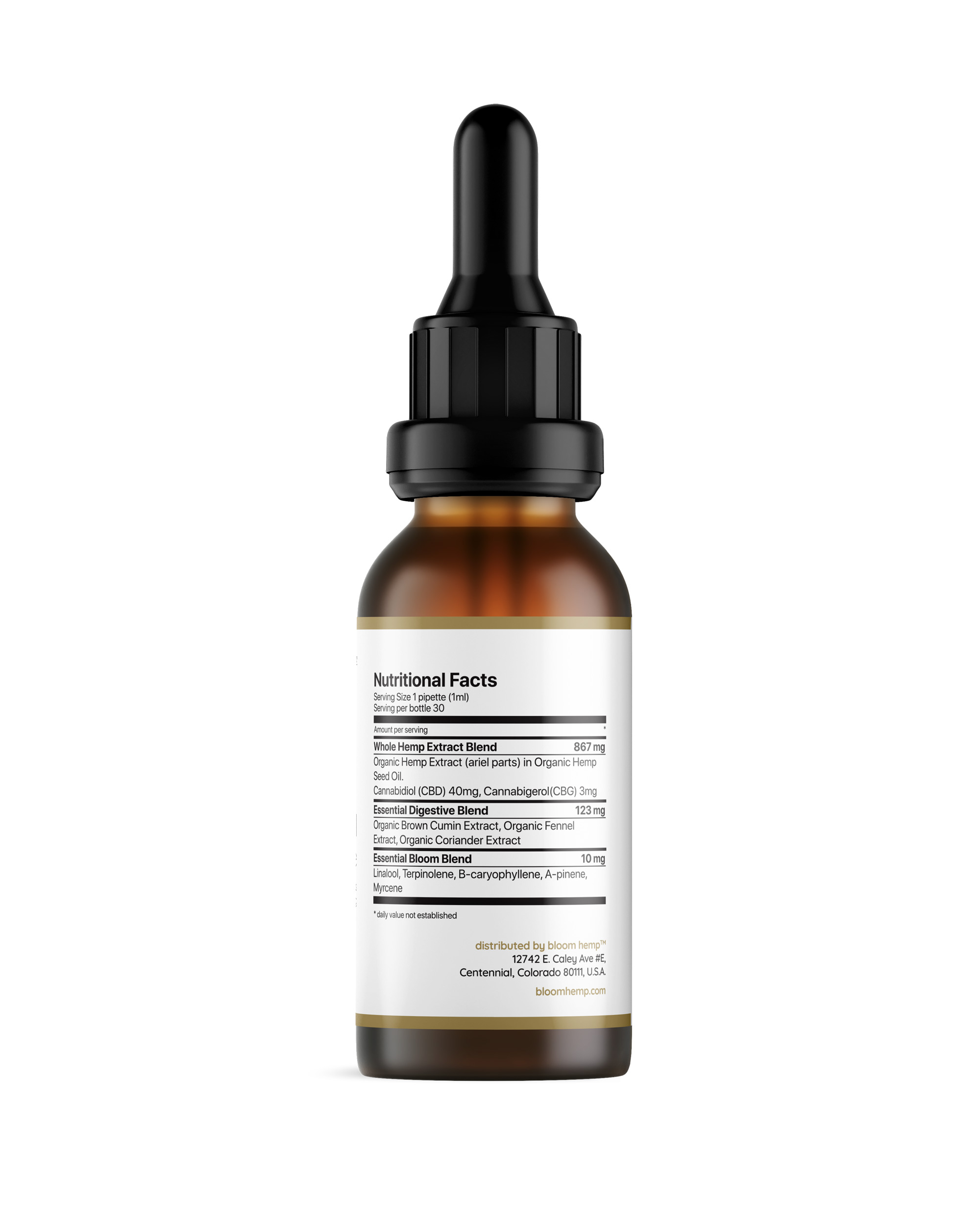 Essential Digestive Tincture
by

Bloom
$64.99
currently unavailable
Check Similar
Bloom Shipping Terms:
FREE SHIPPING ON ALL ORDERS
Category: CBD Oils
Subcategory: CBD Tinctures
CBD: 1200 mg
CBG: 100 mg
THC: 0%
Volume: 30 mL
Flavour: Coriander & Brown Cumin & Fennel
Servings: 30
CBD comes in handy for people with digestive problems. If you need a solution like this, Bloom Hemp has got you covered. Doctors have formulated its branded Essential Digestive tincture to bring you safe, natural digestive tract optimization with the help of 43 mg of full-spectrum CBD oil per serving and additional gut health boosters. This tincture is THC-free (with less than 0.3% THC), which frees you from the risk of undesirable side effects. The product contains CBG, terpenes, coriander, cumin, and fennel to deliver effective digestive aid and soothe your discomfort.