CBD Gummies
459 products found
Best Sellers
#2
$119.99
All results
$21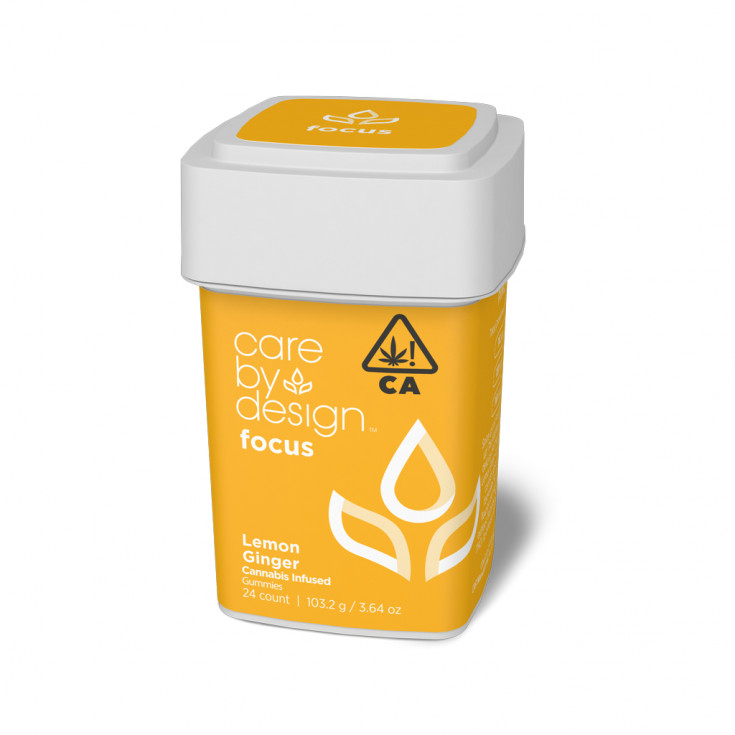 $23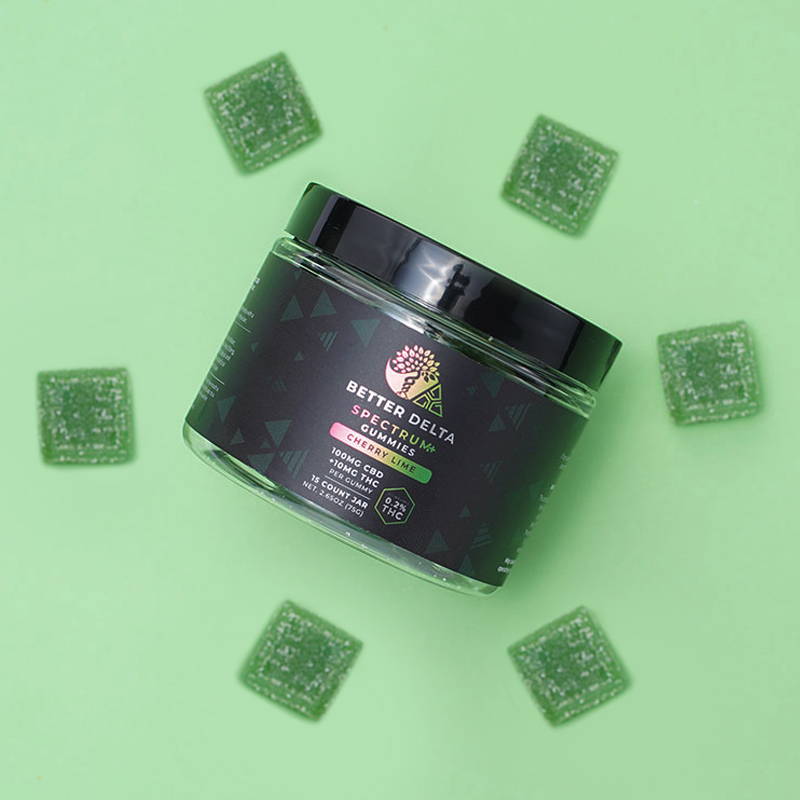 $35
Detailed Information About CBD Gummies
Cannabidiol has quickly become a popular supplement for consumers all across the world. This natural compound is found in various supplements designed to improve health and wellness. CBD gummies bears are the most popular in this vast list of products.
However, only some know what is in chews and how they are manufactured. CBD gummies are exactly what the name suggests – delicious treats filled with Cannabidiol (either full-, broad-spectrum, or isolate). They can be made with gelatin or vegan alternatives, depending on the manufacturer. Since they provide an accurate dose of cannabidiol, delicious and easy to consume, they gained immense popularity. You can easily buy chewable sweets everywhere too.
As we mentioned, CBD gummies are the preferred choice for most consumers today. Since they are available in a variety of flavors, strengths, and concentrations, suitable for various dietary needs, and extra convenient.
Let's Dive Deeper Into the Types of CBD Gummies
The most popular one is full spectrum gummies. These treats are produced using full-spectrum oil – an extract derived from industrial hemp strains. It contains all-natural plant elements, including cannabinoids, terpenes, flavonoids, plant oils, and traces of THC (insufficient to cause intoxication).
Broad-spectrum products are designed using the second type of cannabidiol oil derived from the full-spectrum. These chews are also rich in all hemp compounds but usually do not contain THC.
CBD isolate gummies are the purest type of these products. Oil in these treats undergoes a variety of purification processes. This results in pure extract containing up to 99.9% substance. Pure isolate CBD treats are free from all other hemp compounds and are completely free from THC. Such an option is ideal for professional athletes or anyone who might be required to pass a drug test.
CBD Gummies Benefits List
Since cannabidiol is so popular, the market provides various products that consumers can choose from. Even though chews are the most popular option, some consumers still need to learn why to choose them over other supplements. Let's explore the CBD chewable sweets benefits below:
Accurate Dosing
If you just start your journey, you will be happy to know that CBD-infused gummies are incredibly easy in terms of dosing. Each delivers an accurate dose of cannabidiol, allowing beginners and veteran consumers not to worry about overdosing, which may happen with oil. Accuracy in consumption enables consumers to achieve the best results after getting a recommended dose without hassle.
Delicious & Chewy
Most cannabidiol products come with a natural hemp flavor. This makes it quite challenging to add to a wellness routine, even if adding to food and drinks. One of the benefits of using CBD gummies is that they are available in various flavors and are chewy. So any consumer will find the perfect option.
Long-Lasting Effect
The digestive system should first metabolize CBD gummies before entering the bloodstream. This may take up to 4 hours for treats to reach the blood and provide the effect. However, this also allows them to last longer and offer a long-lasting effect for up to 10 hours.
Side Effects of CBD Gummies
Consumers usually worry about overdosing on CBD gummies. The key thing that worries most is cannabidiol's relation to tetrahydrocannabinol (THC) – an additive and psychoactive cannabinoid present in cannabis and associated with marijuana consumption.
Even though CBD is also found in cannabis, this compound does not have any psychoactive effects and won't make consumers "high." Cannabidiol is extracted from industrial hemp strains specially bred to be high in CBD and contain a safe amount of THC. In contrast, THC used for recreational purposes is extracted from marijuana which is high in THC and low in cannabidiol.
Now let's explore how chews are made. Regardless of what type of cannabidiol is used, CBD gummies contain extracts from industrial hemp strains. That means the oil infused into the products is safe. Although it may contain traces of THC (usually less than 0.02%), it isn't enough to cause any mind-altering effects. That is why cannabidiol gummies aren't addictive. They may even be beneficial to your health.
The thing here to worry about is how you consume CBD chewable products. If you are wondering what the side effects of CBD-infused gummies are, you need to consider the cannabidiol concentration in the product. You may experience headaches or gut issues if you consume too many treats daily. While it won't lead to health diseases and death, you can still feel side effects that may vary depending on your physical factors.
What to Choose CBD Oil or Gummies
The market is filled with a vast range of cannabidiol supplements, including capsules, topicals, vapes, and the two most popular ones – oils and chewable sweets. Even though these products have significant differences, not everyone knows what suits them best – CBD gummies vs. oil.
Gummies are an excellent choice for anyone looking for a long-lasting effect and a delicious way to get CBD into the body. Depending on the concentration, one of the benefits of CBD jellies is that they are perfect for beginners since they offer an accurate dose every time. If you are not keen on the natural taste of cannabidiol and want to boost your experience, chews are convenient and available in various flavors, suiting your needs best.
CBD oil is mostly known for its high absorption rate. Since it is applied under the tongue, active compounds quickly absorb through tiny capillaries, providing almost immediate effects. That is why cannabidiol oil is an excellent option for those seeking quick relief in stressful situations when relaxation is needed. In addition, canna oil is also considered more effective though the effect lasts only for up to 4 hours. This product is better for experienced consumers knowing how to dose to avoid side effects.
Difference Between CBD Gummies and Hemp Gummies
If you search for CBD chews, you will probably find hemp chews in stores and marketplaces. And some consumers may wonder if that is the same. Let's clear the picture. Hemp is a plant used for extracting oil. Hemp contains high cannabidiol concentration and is low in THC. While canna oil is available in three options (we mentioned above) and contains a range of cannabinoids, terpenes, flavonoids, and other beneficial compounds, hemp oil is another story.
The key difference between hemp gummies and CBD gummies is that hemp ones contain hemp seed oil rather than CBD oil. Hemp seed oil, as the name suggests, comes from hemp seeds using cold-pressed extraction. Hemp oil doesn't contain any cannabinoids, flavonoids and other compounds found in cannabidiol. However, hemp oil is rich in essential omega 3 & 6 fatty acids that our bodies need to function optimally.
Choosing the Best CBD Gummies
Since you now know key information, you may wonder where to buy CBD gummies online. The thing here is that you need to find a trusted manufacturer since not all chews are made equally. If you want to enjoy CBD treats and their positive effects without worrying about your health, consider the following factors.
Extraction Method
Cannabidiol oil is extracted in various ways. Some are cheap, and others are expensive. Poor-quality chews can contain chemicals and solvents that can damage your health. Try to find CBD gummies with oil extracted through the CO2 method as the safest.
Hemp Quality
This plays the same role in the final product as an extraction method. You want to know that you consume clean and safe products. That is why it is vital to know that the hemp used for your CBD gummies was grown without GMOs.
COA
A Certificate of Analysis is an essential document for any cannabidiol product. Every batch of CBD gummies should undergo a third-party test performed by a laboratory to verify the cannabinoid content. COA should show you whether the product contains CBD and THC concentration as the label says. If the company doesn't provide you with a COA on a website or upon request, it is best to choose another manufacturer for your safety.
Now let's find out where to order CBD gummies online. The market is vast, and you will be surprised that you have numerous options. You can go to the physical stores specializing in cannabidiol supplements and find the perfect product. However, most consumers prefer online purchases as the cost is also lower.
The most popular way to buy CBD gummies is through marketplaces. It is a convenient platform containing numerous products for any taste. It is also a trusted place where you can know that you choose from only well-known manufacturers. Marketplaces also allow users to compare prices, filter products, and order delivery.
Frequently asked questions about CBD Gummies
Not every company lists cannabidiol as a safe one. Therefore, the answer depends on your destination. CBD supplements completely free from THC are legal in most countries. You could even take gummies on a plane. It is also best to have a COA of the product to show in case of any questions. We recommend checking the rules of the country you travel to before entering the airplane.
According to reports, CBD gummies take up to 4 hours to kick in. The answer depends on your bodily factors, like body weight, age, experience with cannabidiol, metabolism, and more. However, you can consider dosage since it also directly affects how long they will last. Choose dose wisely since it is a new compound that may take time to deliver an expected effect.
Most cannabidiol supplements are designed for adults over 18 years. Gummies with CBD aren't recommended for kids, pregnant and breastfeeding women, and patients with severe health diseases.
No, gummies can't get you high. Their side effects are the biggest concern among consumers today, thanks to the popularity of recreational marijuana. However, cannabidiol is a safe cannabinoid that doesn't have any mind-altering properties. Even if CBD gummies contain traces of THC, they won't be able to make you high.
They promote relaxation, reducing stress and racing thoughts. Since they reduce tension, you will notice how calm you feel. In addition, some CBD gummies can also improve sleep or boost concentration depending on other ingredients. To ensure you won't experience any THC effects, search for cannabidiol isolate chews, as they are free from intoxicating compounds. You can also try some for beginners since the dose in them is also low.