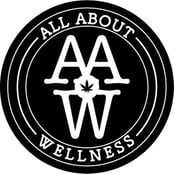 All About Wellness
Sacramento, California
Rec
Accessible
1820 S St., Sacramento, California, 95811
License information

License information

Lic. No. C10-0000711-LIC
Wednesday
9:00am - 9:00pm
All About Wellness
All About Wellness is a Sacramento-based company established in 2010. During that time, they became a renowned provider of high-end cannabis products in the vicinity of Sacramento. The shop is located in a rather lively neighborhood, connected to major transportation lines. The dispensary looks quite simple on the outside yet still modern and presentable. However, this is one of those cases when the insides are much more important than the outside appearance. Rest assured, All About Wellness with its wide variety of cannabis products, will most likely satisfy even the most demanding customers.
Brand's Philosophy and Dedication
The brand's base goal is to become the best cannabis dispensary in Sacramento for recreational purposes. For sure, it's not an easy task, but the company strives to accomplish it. Within the long list of features, it would be reasonable to start with the dedication of the team. The company believes that one of the best services to offer their customers - is professional consultation, especially in the case of medical patients. All About Wellness Sacramento is full of experienced professionals who are always ready to help with appropriate recommendations.
Another significant advantage of this dispensary is that they strive to provide clients with high-quality products at an affordable price. Although these words may sound a bit too grand, it's another deal if someone puts real effort into this idea. All About Wellness offers all new customers a VIP card that allows them to try 10 specials and find personal preferences among the diversity of cannabis products. Besides that, the brand also provides seniors (65+) and veterans with a 10% discount.
On top of that, the company meets the standards imposed by the California Department of Public Health regarding Coronavirus. Though such statements could look unimportant a few years ago, now, during the pandemic, such claims weigh a lot. Before entering the shop, the person is obliged to wear a mask. At the same time, sanitation procedures are conducted every hour, leaving almost zero opportunities for concern. What is even more safe and convenient is the possibility to make pre-orders online and then pick them up from the dispensary.
All About Wellness Menu
The Menu is another dignity of All About Wellness Sacramento. The company provides a large variety of cannabis products, including:
Flowers
Pre-rolls
Concentrates
Edibles
Vaporizers
Tinctures
Topicals
Accessories
Each of those categories is overwhelmed with different products. This way, among edibles, it's possible to find nearly everything, gummies, chews, tablets, chocolate, and even iced tea. At the same time, the choice of flowers and pre-rolls is even more diverse, presenting Sativa, Indica, and Hybrid strains at different prices and THC content.
Regarding the purchase process itself, it shouldn't become a problem. When entering, the customer has to provide a government-issued ID, proving that the person is 21 years old or 18 but with a valid medicinal recommendation.
Working hours: 9 am – 9 pm every day.