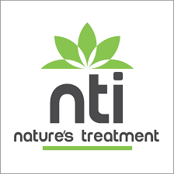 Nature's Treatment
Milan, Illinois
Med + Rec
Accessible
973 Tech Dr, Milan, Illinois, 61264
License information

License information

DISP000025 284000028-AUDO
Tuesday
12:00am - 12:00am
Wednesday
12:00am - 12:00am
Thursday
12:00am - 12:00am
Saturday
12:00am - 12:00am
Nature's Treatment
Nature's Treatment is a dispensary that provides a variety of cannabis products for medicinal and recreational purposes, located in Illinois. The company operates two shops in the vicinity of Illinois, situated in Milan and Galesburg. As a matter of fact, the brand's main aim is not to achieve something specific but rather to flawlessly satisfy the customer's needs.
The dispensary strives to provide them with the best possible experience regardless of their reason to come, whether for medical or recreational products. To ensure that, they highlight that the team consists of highly-trained and experienced professionals who are always ready to help with a piece of advice.
The Brand's Philosophy and Cannabis Initiatives
Although it may sound a bit repeatable, Nature's Treatment indeed sticks to the philosophy of providing the best for their clients, or as they call it – putting people first. However, as in many other companies, the essential thing that matters the most is what they do while following those ideas. Nature's Treatment of Illinois makes efforts to create a community of cannabis-lovers while participating in different city activities.
At the same time, the brand claims that they help people in need through outreach programs and reward customers with loyal cards, offering pretty pleasant discounts. Besides that, Nature's Treatment occasionally holds giveaways, rewarding the winners with concert tickets, for example. Though all of that sounds pretty wholesome, the fact worth noticing is that the brand updates its social media pages regularly while gradually building the community around itself.
On top of that, one of the most significant activities is their educational program, which helps clients to gain more knowledge about the cannabis-related regulations and the most suitable products for their specific needs. Accounting for the fact that recreational marijuana was legalized in Illinois only in 2020, the mission of educating people on this matter becomes even more necessary.
Nature's Treatment Menu
If someone enters one of Nature's Treatment dispensaries, such questions will undoubtedly start to appear. On the shelf, it's possible to find a diversity of cannabis products for all tastes, including:
Flowers
Pre-rolls
Edibles
Vaporizers
Topicals
Tinctures
Concentrates
Accessories
Needless to say that among those everybody will be able to find something to their liking. That's true for Sativa, Indica lovers, and those who prefer hybrid strains. The website is also pretty convenient because there is a division between recreational and medical cannabis available in each of their shops.
Working hours: Monday – Saturday, 7 am – 9 pm | Sunday: 9 am – 6 pm