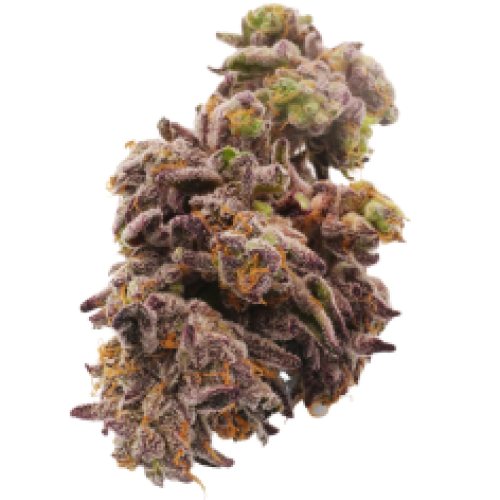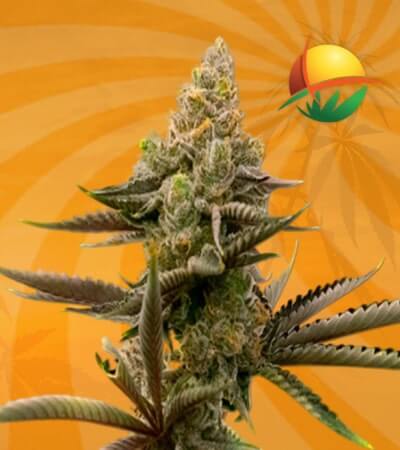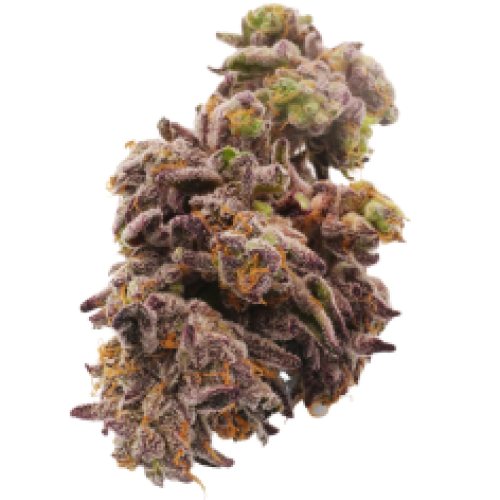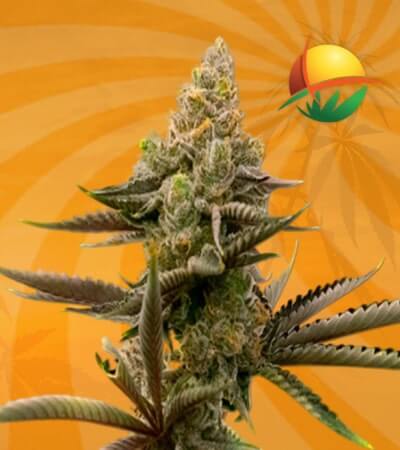 Gorilla Glue #4 Autoflower Seeds
by Sun West Genetics
On Official Website
Sun West Genetics Shipping Terms:
Free shipping for orders over $200 High quality seeds Fast & Reliable support
CBD: 0.10 - 0.49%
THC: 19 - 24%
Seed Type: Autoflower
Type: Indica-dominant hybrid
Yields: 18oz - 29oz (500g - 800g)
Climate: Temperate, Sunny, Cool
Effects: Euphoria
Flavors: Pine, Earthy, Diesel, Sweet
Genetics: Gorilla Glue #4 x Unknown Ruderalis
Environment: Indoors, Outdoors
Flowering period: 8 - 10 Weeks
Growing difficulty: Easy
Gorilla Glue 4 Seeds Information
The Gorilla Glue 4 strain is an indica-leaning cultivar with genetic combinations from Gorilla Glue #4 and Ruderalis genes. These autoflower seeds are popular among growers because of their pest resistance and fast flowering properties.
In 2015, it clinched three awards, the World Cannabis Cup Winner in 2015, the Patient's Choice Award, and the Hempcon Cup, among other renowned medals. These seeds produce healthy and dense crops. Plus, with numerous awards under its name, this autoflower cultivar is a favorite for many weed enthusiasts, from beginners to pros.
Major Effects and Aromas
When it comes to flavors, users indulge in a mix of earthy, pine, and tasty chocolate delights, leaving a mouth-watering taste. The Gorilla Glue 4 autoflower seeds grow into plants that yield buds with alluring aromas, smelling like diesel and subtle coffee beans with hints of citrus.
Its indica-leaning traits produce uplifting, euphoric, and relaxed feelings, giving users a serene type of high. In addition, this marijuana strain renews the users' clarity and stimulates sleepiness. Apart from the calming effects, Gorilla Glue 4 makes users feel hungrier for munchies. It is known to help manage stress, depressive episodes, anxiety, and pain-related conditions. With a THC content of 24% and a CBD strength of 0.7%, users enjoy potent, hard-hitting effects while using this weed.
Gorilla Glue 4 Autoflower Growing
Beginners can cultivate these seeds without breaking their backs since the strain is easy to grow and maintain. This cannabis is best for growing outdoors, indoors, or in a greenhouse under ideal conditions. The Gorilla Glue 4 plant thrives in a Mediterranean or temperate climate with plenty of sunlight.
Indoor cultivators must ensure the temperature ranges between 70 O F and 79O F and relative humidity of 40% at the seedling stage, increased to 60% during the flowering phase. The soil should have pH levels of 6.2-6.5 and a maximum of 6.1 in hydroponics. Adopting the Sea of Green (SOG) technique can also generate higher yields several times yearly.
The crops grow to up to 35 inches and are small with dense branches. Their leaves are broad and fan-shaped, with buds drenched in resin coated with thick trichomes that become frosty white before harvest.
Due to its ruderalis gene, the cultivar produces flowers quickly; they mature within 8-10 weeks after planting. Experienced and careful cultivators may expect high yields of up to 21 oz/m2 for indoor growing and 11oz per plant for outdoor cultivation.
About Sun West Genetics
Sunwest Genetics collects various marijuana strains that can be greatly improved for users. Sunwest Genetics was founded in 2015 and has been making life easier for growers for 7 years now.. The main advantage of this seed bank lies in the strong support team that is available both via chat and phone.