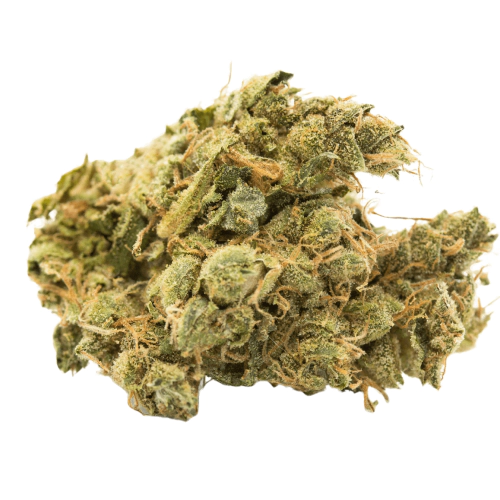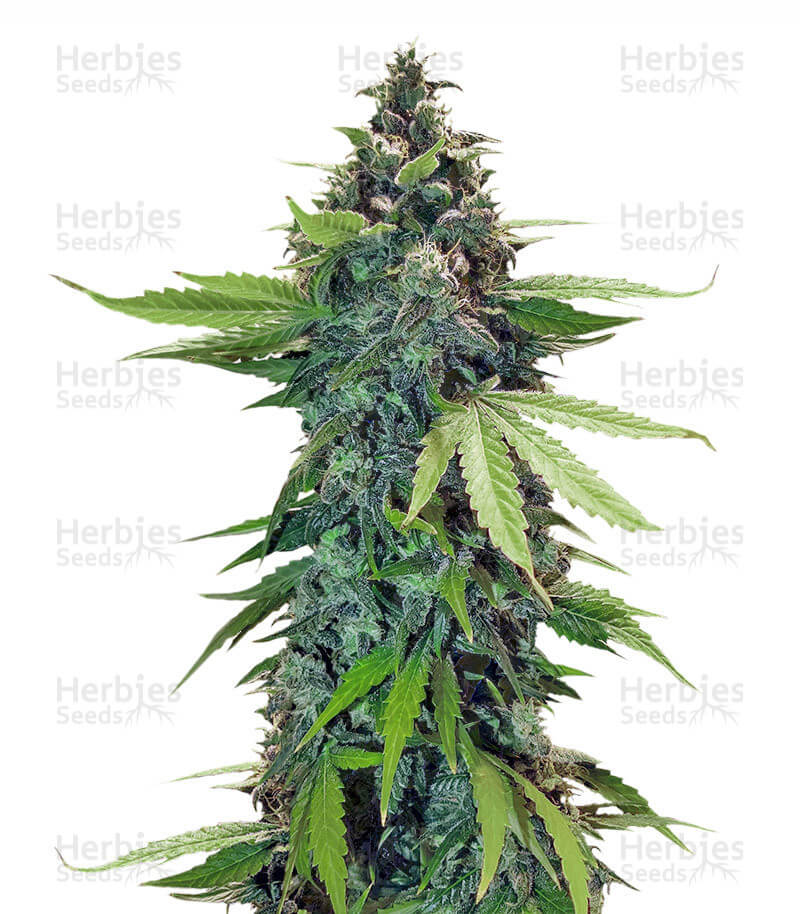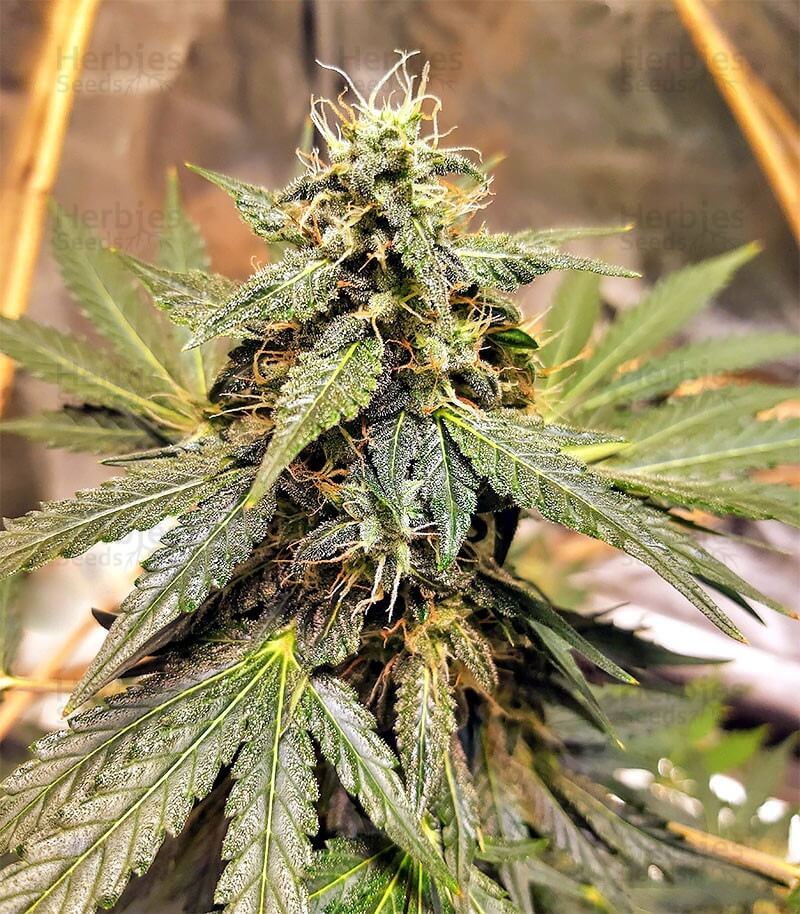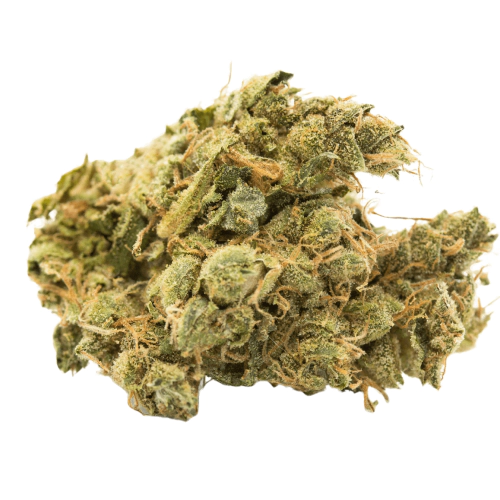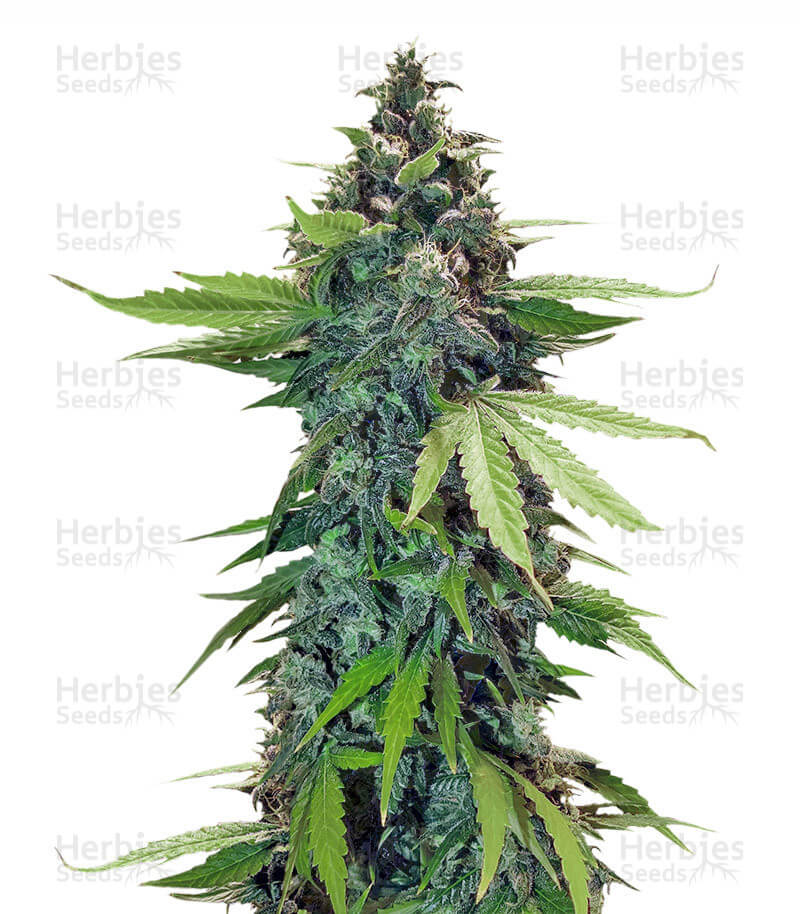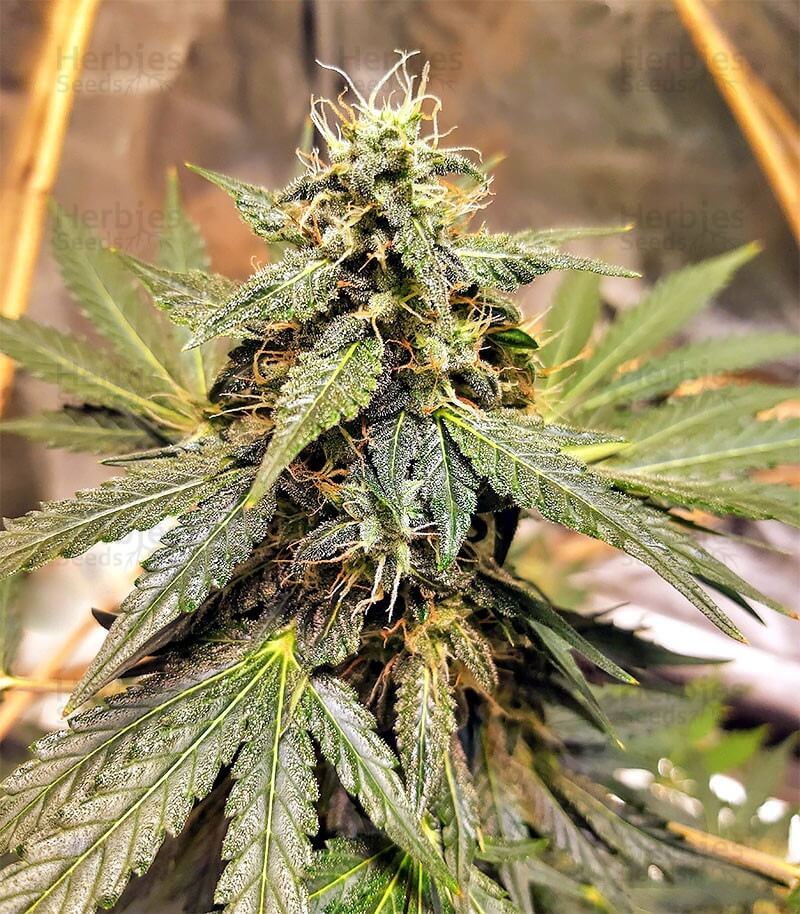 Sticky Fingers Autoflower Seeds
by Herbies Shop
On Official Website
Herbies Shop Shipping Terms:
Ships worldwide, check your local laws before ordering - laws differ from country to country, and from state to state.
CBD: 0.00 - 1.00%
THC: 23 - 26%
Seed Type: Autoflower
Type: Indica-dominant hybrid
Yields: 13oz - 14oz (350g - 400g)
Climate: Temperate, Sunny
Effects: Relaxed as an unexplored lagoon
Flavors: Sweet, Earthy, Floral
Genetics: Sticky Fingers x OG Candy Dawg Auto
Plant size: 39 - 0 inches (100 - cm)
Environment: Indoor, Outdoor
Harvest period: October
Flowering period: 11 weeks
Growing difficulty: Easy
Growing Tips for Sticky Fingers Seeds
These easy-growing autoflower seeds are known for their short flowering time, making them perfect for those just starting the cannabis-growing journey. Sticky Fingers autoflower seed can be grown both indoors and outdoors and requires very little maintenance, making weed just right for those who don't have a lot of time to devote to their garden. Weed is also resistant to pests and diseases, making it a reliable weed to cultivate.
When growing Sticky Fingers seeds, cultivators can expect a bushy plant that will reach a height of just 1m (3'3") indoors. To ensure maximum light penetration, light pruning is recommended. One of the great things about the flowers is that their oversized buds are completely caked in trichomes, making them ideal for cannabis extraction products such as edibles, shatter, and hash.
Get High on Life with These Autoflower Seeds
It is a potent indica-dominant strain with a THC content of 23-26%. Its effects are known to be relaxing, with some users describing them as feeling like an unexplored lagoon. It's perfect for those looking to unwind after a long day or for those who suffer from insomnia.
In terms of taste and aroma, Sticky Fingers Autoflower has a delicious cookie scent owing to its Thin Mint parent, along with fruity undertones and hints of mint and pine. While its aroma is quite pleasant, it's worth noting that its buds are pungent, so be mindful of this if you're growing it in an area with nosy neighbors.
About Herbies Shop
Herbies is a well-known marijuana seed shop created by a team of passionate cannabis experts who have been actively contributing to the field of cannabis research for more than 10 years. The store has a rich history that dates back to 2007-2009.. It offers an extensive collection of over 1,500 seeds provided by over 120 reputable breeders.