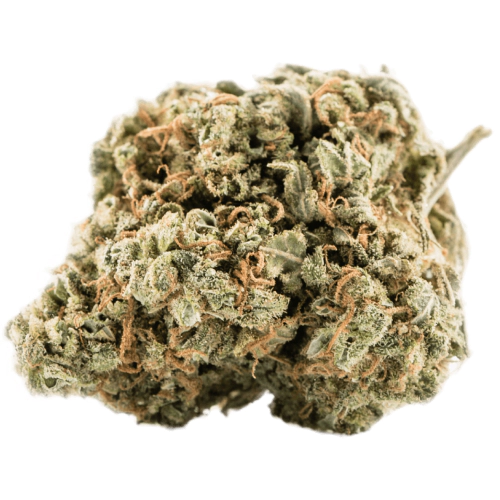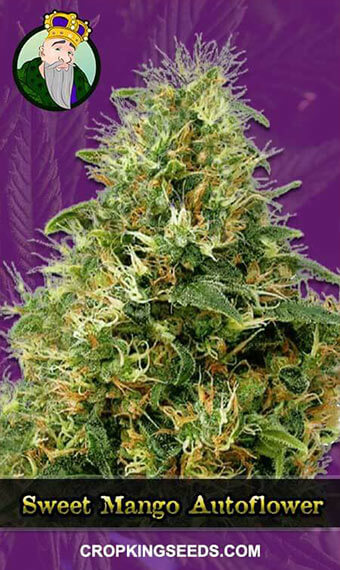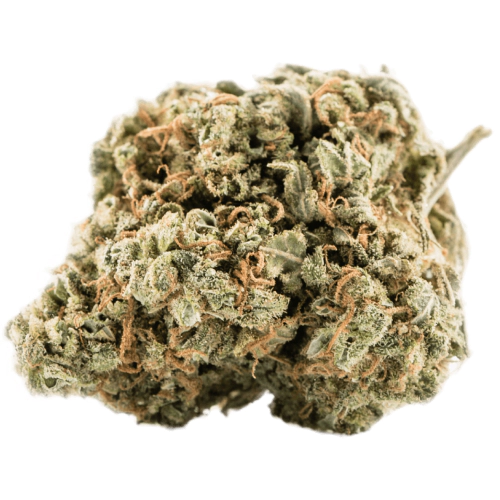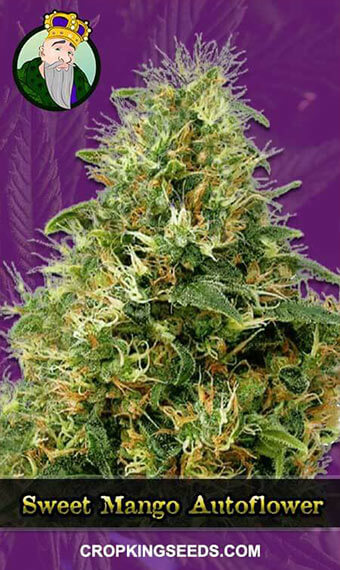 Sweet Mango Autoflower Seeds
by Crop King Seeds
On Official Website
10% OFF ALL MARIJUANA SEEDS
KING10
Crop King Seeds Shipping Terms:
Free shipping for orders over $200 Shipped with complete privacy Express shipments take 2-5 days for delivery
CBD: 0.00 - 1.00%
THC: 18 - 22%
Seed Type: Autoflower
Type: Indica-dominant hybrid
Yields: 4oz - 6oz (113g - 170g)
Climate: Temperate, Sunny
Effects: Euphoria, Happiness, Relaxation
Flavors: Sweet, Mango, Fruity, Earthy
Genetics: Mango x Ruderalis
Plant size: 20 - 47 inches (50 - 120 cm)
Environment: Indoor, Outdoor
Harvest period: All Year
Flowering period: 9 - 10 weeks
Growing difficulty: Easy
What Makes Sweet Mango Popular Among MMJ Users
A genetic mix of Mango and Big Bang Autoflower has yielded an indica-dominant cultivar with pronounced calming effects. Sweet Mango seeds grow into moderate-heigh plants with thick, dense buds with a strong sweet, fruity, and tropical flavor with gentle citrus and wood undertones. The THC level of weed growing from Sweet Mango seed is 15%, and the CBD level is pretty low. However, this marijuana is still popular among medicinal users for its ability to soothe anxiety, relieve stress, and boost one's moods at the same time.
Growing Sweet Mango Autoflower
It's not hard to grow Sweet Mango autoflower seeds, which makes them associated with the easy-growing seeds category suitable for beginners. You may expect flowers in 7-9 weeks after germination, provided that you can ensure a sunny, Mediterranean growing environment for your crops and schedule the harvest for late September – early October at the latest.
If cultivators do everything right, the cannabis strain rewards them with up to 2.3oz per ft2 indoors and 0.2-0.26oz per plant outdoors. The plants grow not that high, which is typical for Indica strains, so they are convenient for indoor and outdoor growing.
About Crop King Seeds
Crop King Seeds was established in 2005 in Canada and started as a small firm improvising with cannabis seeds. Soon, it turned into a full-fledged company with 300 outlets.. Then, there was a transition into an online store.