Best Online Seed Banks to Buy Weed Seeds: Comprehensive Reviews and Buying Tips
Find more about Helga Green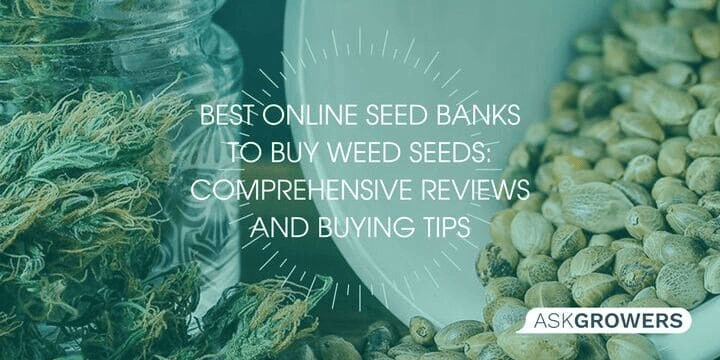 Seed banks are facilities that store seeds to preserve their genetic variety for future generations. These constructions are radiation-, storm-, and explosion-proof, and they house the seeds from various plant species. They are kept in frigid temperatures and low humidity to guarantee they will sprout when needed.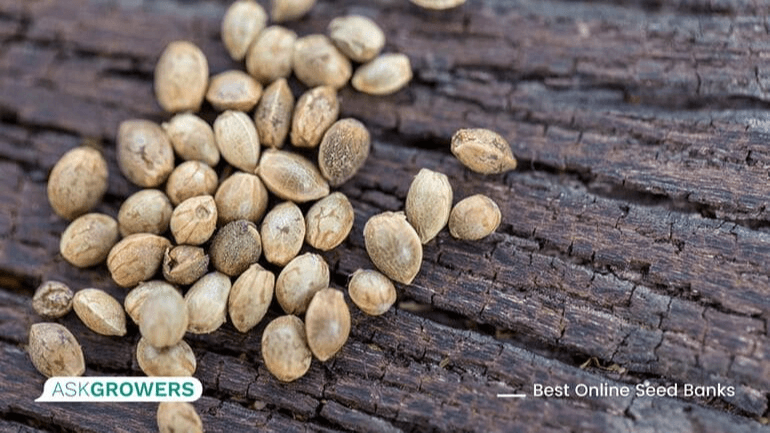 Marijuana seed banks are repositories that store seeds to preserve and propagate weed genetic diversity. The concept appeared in the 1980s with the primary purpose of saving certain cannabis plants on the brink of extinction. They have become immensely popular because more states are legalizing weed; however, you can never be sure which are legit and which are scams. This article will help you determine a trustworthy supplier.
---
Read Also: How to Buy Recreational Marijuana
---
US Seed Bank Reviews
The cultivation and use of cannabis have significantly spread on a national and global scale. More people are turning to seed banks and buying weed seeds to grow marijuana plants on their own. Check the top picks offering the best deals and products, even if they are not based in the US.
Crop King Seeds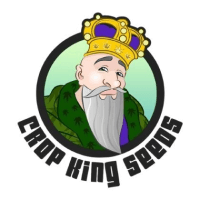 Crop King Seeds is one of the best online seed banks known for selling top-quality cannabis seeds. The company was established in 2005 in Vancouver, Canada. In 2017, it won the prestigious Canadian Cannabis Award. The company has been perfecting seed genetics for medical and commercial growers, ensuring an 80% germination guarantee. It offers a diverse selection of regular, autoflower, feminized, and high CBD seeds for expert and newbie growers alike. You can choose any from more than 700 different marijuana strains.
The prices range from $65 for 5 seeds to $120 for a 10-piece pack and $240 for 25 seeds. CBD seeds cost $35 for a 5-seed pack. The organization delivers discreet shipping options to 49 countries, including the US. Free shipping is available for orders over $200. For bulk orders of $420, you receive 10 free seeds. Customers can pay via Visa and Mastercard, debit, prepaid cards, and Bitcoin. With many years of experience, Crop King Seeds remains one of the most reliable online seed banks.
Pros:

Cons:

Easy-to-use website;

Excellent strain variety;

24/7 online customer support;

Global shipping;

Provides germination guides;

Reasonable prices.

The germination guarantee is lower compared to other vendors;

No free shipping for small orders;

Few deals and discounts.
---
Read Also: Fluffy Buds? No Thanks: A Helpful Guide to Growing Dense and Sticky Cannabis
---
ILoveGrowingMarijuana

ILoveGrowing Marijuana (ILGM) is one of the leading banks selling high-quality cannabis seeds online. It was founded in 2012 by Robert Bergman, an enthusiast grower who spent 25 years learning everything about the industry. The company is headquartered in Amsterdam, Netherlands, and has thousands of positive reviews on its website. It is considered one of the best seed banks in the USA.
The planting material comes from large-scale industrial cannabis farms. ILGM offers more than a hundred varieties of weed seeds, as well as amateur and professional value bundles. It has multiple seed varieties, such as autoflower, feminized, high THC, and high CBD. One reason the vendor stands out from its competitors is its 100% germination guarantee. If some seeds don't turn into cannabis plants, ILGM will send you free replacements.
The vendor offers a variety of payment options – credit cards, bank transfers, Bitcoin, and cash. Most feminized and autoflower seeds cost $89 for a 5-piece pack and $119 for 20 seeds. ILGM is an excellent option for those looking to buy weed seeds online, especially if you have little growing experience under your belt. Its website offers access to an active forum and an extensive library of growing resources.
Pros:

Cons:

Highest germination rate;

Special program for VIP customers;

Free and quick shipping to all states with no minimum order cap;

Discounts, weekly deals, and coupons;

Discreet packaging;

The website is ideal for novice growers.

Doesn't offer phone support;

Additional payment for tracking deliveries;

Small seed selection.
Homegrown Cannabis Co.

Homegrown Cannabis Co. is one of the most reputable seed banks in the US. Founded in 2012, it offers more than 500 varieties of cannabis seeds, including regular, autoflower, feminized, high THC, and high CBD. Also, you can find some exclusive options, like Homegrown Originals and Cultivars with Character. Its breeding partners possess state-of-the-art facilities in North and South America and Europe, so you can be sure you get the planting material with proven and stabilized genetics. In the cannabis community, this company is known for supplying high-quality planting material with a 100% germination guarantee. If the seeds don't germinate, customers can get replacements free of charge.
The vendor has an informative website offering a vast network of educational resources and beginner-growing guides from renowned cannabis gurus. In the Homegrown forum, growers can enjoy a warm and active community communication experience. There are loyalty and VIP programs for regular customers.
The prices start at $6.38 per seed. Free shipping is granted for purchases over $99. All orders arrive in discreet and crush-proof packaging. Customers have alternative methods to pay for their orders – credit cards, ACH, cash, check, money order, and Bitcoin.
Pros:

Cons:

Fair prices;

Frequent promotions;

24/7 customer support for all inquiries;

Fast guaranteed delivery;

Wide seed selection.

Some cultivation technologies described on the website can be overwhelming for first-timers.
---
Read Also: Guide on Cannabis Growers: Who They Are and How to Become a Cultivator
---
Sun West Genetics

Sun West Genetics is a highly-rated cannabis seed bank based in Vancouver, Canada. It has 10 years of experience supplying quality weed seeds to growers around the world. Customers can choose from more than 560 available strains. They can opt for feminized, autoflower, regular, high CBD, and high THC seeds. Its website is informative and helpful for inexperienced growers who can study various blogs and guides for better success.
The vendor accepts payments via Visa, Mastercard, Bitcoin, and cash in the mail. The prices start from $35 to $65 for a 5-seed pack and from $135 to $240 for a 25-seed pack. You'll get free shipping with orders over $200. On $420 and above purchases, customers receive 10 seeds for free. The company ships to all countries worldwide. American customers may receive their orders in unmarked boxes inside random objects like pens, birthday cards, flashlights, and other items.
Pros:

Cons:

24/7 customer support;

Stealth delivery;

Purchase can be made with a single phone call;

Top-class genetics;

Wide variety of strains.

Delivery with tracking and insurance is an extra fee;

Express shipping is required for guaranteed delivery;

Limited selection of regular seeds;

10% service fee for credit card payments.
Sonoma Seeds

Sonoma Seeds is a weed seed bank established in Canada. Its collection amounts to 570+ strains and allows customers to choose from autoflower, feminized, regular, and CBD cultivars for medical marijuana users. The vendor works with famous breeders and cultivators and offers premium genetics in every seed. It guarantees an 80% germination rate if growers follow the germination instructions.
The price ranges from $35 to $65 for 5 seeds and from $135 to $220 for a 25-seed pack. On orders above $420, you'll get 10 extra seeds for free. Free shipping is granted for all orders over $200. Express tracking is an extra fee. The company offers multiple payment options and accepts money transfers, Bitcoin, credit cards, and cash.
Pros:

Cons:

Discreet packaging;

Ships globally;

High-quality hand-picked seeds;

Impressive seed database;

Fast customer support.

Limited number of discounts and promotions;

10% processing fee for credit card payments.
Seed Connect

Seed Connect is one of the largest USA seed banks located in Arizona; it has been in this business for 3 decades. It sells autoflower, feminized, and CBD seeds and has around 140 strains to choose from. The company sells seeds that it breeds at its certified ranch and complements them with seeds sourced from other leading breeders around the world. Aside from seeds, it offers weed clones available for local pickup at its physical store. The vendor guarantees a 90% germination rate and replaces all cannabis seeds that don't germinate for free. It provides customer support 7 days a week but only within operating hours.
Since customers have unique payment preferences, the company offers several secure and familiar payment options. Its website is fully encrypted, so you can pay with credit and debit cards (Visa, Mastercard, and AMEX) and rest assured, Bitcoin is also accepted. The prices range from $38.60 to $61.69 for 3 seeds. Free shipping is granted to all orders over $100.
Pros:

Cons:

Offers good deals and promotions;

Fast shipping;

You can join a growing community on its website;

Bulk pricing.

Limited selection of seeds;

No refund policy.
Herbies Shop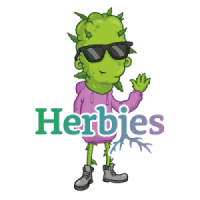 For more than 10 years, Herbies Shop has been developing its expertise in the cannabis industry and offering consumers the best weed seeds. The company is based in Spain. Its selection is vast and includes more than 3,700 unique strains from a hundred breeders. Growers can choose autoflower, feminized, regular, high CBD, and high THC seeds. To navigate this incredible collection, you can use a convenient online filter. The vendor fulfills pre-shipment seed inspection and offers a 70% germination rate guarantee.
Herbies Shop provides stealth shipping for maximum security, and the seeds are hidden inside simple items for more discretion. Payment options include credit/debit cards, bank transfers, Bitcoin, and cash on delivery. Since the company's working currency is EUR, consider the exchange rate.
The prices differ, starting at $4.71 per seed. The supplier is pretty generous and sends one free seed with every purchase and a free seed for every $21.08 spent. Also, it may enclose gifts depending on your order total.
Pros:

Cons:

Provides worldwide shipping;

Competitive prices;

User-friendly website;

Offers various discounts, promos, and bonuses;

24/7 customer support.

Doesn't accept payments via money transfer apps, such as PayPal and Western Union;

Requires signature of the recipient.
Premium Cultivars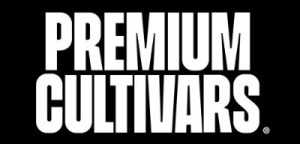 Premium Cultivars is one of the most reputable US seed banks 2023 supplying cannabis seeds to North America and Europe. It works with the world's top breeders and sells quality planting material bred from genetically stable mother plants. Growers can find weed seeds, choosing from numerous categories – feminized and autoflower, high-yielding, fast-flowering, indoor and outdoor, and other types. There are more than 330 cultivars to choose from.
To make an order, you can pay with all major credit cards, including Visa, Mastercard, American Express, and Discover. Cash, crypto, and checks are not accepted. On orders over $100, buyers receive standard shipping for free. The average price for 3 seeds is $60, but you pay $99 for 6 seeds and $199 for 24 seeds. Shipping is fulfilled to states and countries where hemp is legal.
Pros:

Cons:

Offers regular discounts, coupons, and promos;

Affordable pricing;

Free downloadable growing guide;

Authentic seed genetics.

No returns;

Guaranteed delivery is an additional fee;

Customer support is only 5 days a week during working hours.
Quebec

Quebec Cannabis Seeds (or QCS) is a Canadian company located in Quebec that provides high-quality weed seeds in Canada and in the US. It offers more than 170 marijuana strains, including regular, autoflower, feminized, and CBD seeds. Since 2013, the company has been breeding different strains to meet growers' expectations. It grows cultivars that are suitable for various climate conditions.
The vendor ensures an 80% germination guarantee. It offers discreet shipping and stealth packaging. Consumers can enjoy discounts, free cannabis seeds, free shipping on a wholesale purchase, and bulk pricing. Most seeds cost $50 for a 5-piece pack. If paying in Bitcoin, you'll receive a significant discount.
MSNL

MSNL was established in 1999 and ships cannabis seeds globally. Based in London, the company was one of the first to sell marijuana seeds online. It offers a vast selection of over 250 types and has a user-friendly website that helps choose the right product by filtering your purchase needs. Growers can find regular, autoflower, feminized, and medical weed seeds. The vendor guarantees a germination rate close to 100%.
The company supports numerous payment methods, such as credit/debit cards, bank transfers, Bitcoin, ACH, PayPal, and CashApp. The prices range are around $50 for 5 seeds and even lower for some regular seed varieties. MSNL offers plenty of promotions and discounts.
SeedSupreme

SeedSupreme is one of the most highly-rated online seed banks in the United States for those hunting for top-tier feminized, autoflower, high THC, and medicinal seeds with a high germination rate. Founded in 2013, it has become one of the best USA based seed banks 2023. Its diverse seed collections with over 4,000 items come from renowned breeders from Spain and the Netherlands, who focus on developing premium genetics and desirable traits, such as pest and mold resistance.
The vendor accepts payments by cash, ACH, check, money order, and cryptocurrency. It offers stealth shipping and guaranteed delivery. Customers can enjoy good deals, frequent discounts, and included free seeds. Most seeds cost around $55 for a 4-piece pack.
How to Safely Buy Cannabis Seeds from Online Seed Banks
When you buy marijuana seeds online, the last thing you want is to have issues with your order in terms of customs involvement. You can significantly reduce the likelihood of getting into trouble while making an order if you consider the following things: the seed supplier, shipping peculiarities, and payment methods.
Choose a reliable company that guarantees stealth shipping. Most weed seed banks include inexpensive random objects with your order, such as ball pens, toys, DVD cases, and other items. This allows the package to look less suspicious and diminishes the chance of theft. To stay completely off the radar, choose a delivery option that doesn't require your signature.
The payment methods vary depending on the seed bank, but the most typical ways to pay for your order are listed below:
Debit/credit cards

Bank transfers

E-wallets, like PayPal

Cash by mail

Cryptocurrencies, like Bitcoin and Ethereum
While credit cards offer customers some protection through their credit card company, more people have a strong preference for crypto payments because of the decentralized and more discreet nature of how this transaction type functions. It is one of the most secure methods, keeping your personal and financial information private. Besides, some seed banks in USA offer significant discounts when you pay with cryptocurrency.
---
Read Also: How Long Does It Take to Grow Marijuana: Stages of Growth
---
How to Choose the Best Weed Seedbank
Ordering from online cannabis seed banks is the best option because local dispensaries often have a limited product selection. There are numerous suppliers in the United States, but choosing a good company is not easy and comes with certain risks. The key aspects described below will help you recognize a reliable vendor:
Offers a germination guarantee

Provides multiple payment options

Has a variety of breeders/seeds to choose from

Has years of industry experience

Ensures good customer service

Has a professional and easy-to-navigate website with helpful filters to find necessary products

Offers a guide to growing cannabis for beginners

Ensures stealth shipping, discreet packaging, and guaranteed delivery

Offers free seed samples, discounts, promotions, bulk prices, and reward programs
Since there is little in the way of regulations in the cannabis industry, it is crucial to check the seed bank's reputation and to read customers' reviews on various forums. In recent years, one of the biggest trends has been the huge appeal of California weed (or Cali weed). The Golden State is associated with the production of quality marijuana and has amassed a wealth of knowledge and experience regarding cannabis breeding. Any Cali seed bank provides a comprehensive choice of weed seeds renowned for having a complexity of terpene profiles and effects.
How to Choose Weed Seeds
There are several factors that growers should consider before choosing weed seeds for sale. First, they should determine the seed type among the main varieties available on the market:
| Regular | Feminized | Autoflower |
| --- | --- | --- |
| Regular cannabis seeds can become male or female cannabis plants, but only female plants develop buds. Growers need to sex out the seeds during the blooming phase and discard the males to prevent cross-pollination. They are suitable for cultivators who plant them with the intention to grow new marijuana plants. | Feminized seeds are guaranteed to become bud-producing female plants. They are the best marijuana seeds for beginners because novices don't need to waste resources on growing male plants. | Unlike photoperiod seeds, autoflowering seeds don't need changes in a light cycle and don't depend on the amount of light they get each day. The best autoflower seed banks are popular among novice cultivators seeking an easy growing experience. |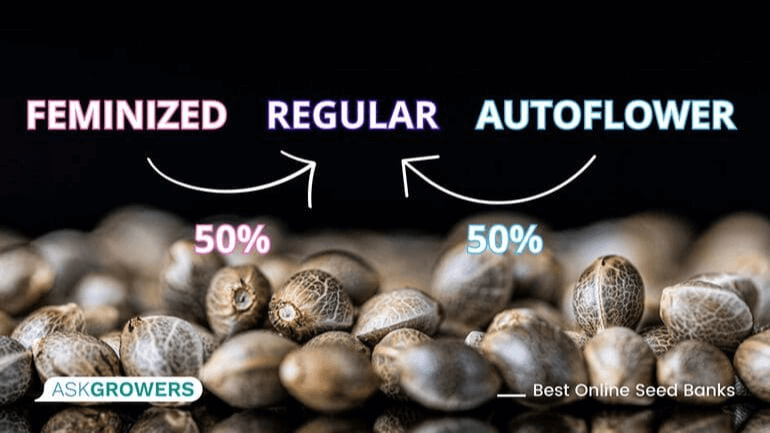 Aside from taking into account this classification, think about the effects you expect from your cannabis. Choose any of the weed varieties:
| Indica | Sativa | Hybrid |
| --- | --- | --- |
| Indicas are nighttime strains that produce a strong body buzz and a euphoric high. This variety is a popular choice among medical marijuana consumers. Indica plants are short and bushy, with a shorter flowering period. | Sativa strains are suitable for daytime use. They offer energizing and mood-elevating effects, increased motivation, and sociability. The plants grow tall and thin and have a longer blooming period. | Hybrid strains combine the best Sativa and Indica traits but often have one strain type as dominant. |
Seed banks that ship to the USA offer hundreds of strains within each type. The cultivars differ in flavors, aromas, effects, potencies, and terpene profiles. Also, you can find seeds that are fast-growing or high-yielding, with a high THC or a high CBD content. You can choose the planting material for indoor and outdoor cultivation and even for a particular climate. Consider your tastes, desires, and growing conditions to make shopping for weed seeds a simple task.
---
Read Also: How to Grow Your First Plant for $100
---
FAQ
A cannabis seedbank is a company/breeder that stores and sells weed seeds to businesses and personal producers. They are located worldwide, and many new ones are emerging to meet the increasing international demand. These organizations maintain top-quality genetics of new, classic, and experimental seeds and specialize in seed feminization to increase yields. They are critical for the weed-growing ecosystem.
There are plenty of reputable US-based weed seed banks supplying the region and international customers. You can make an order from the best cannabis seed banks online and have it delivered to your door.
In the United States, buying weed seeds online is a "grey area." The states with decriminalized cannabis growing allow citizens to buy cannabis seeds within the state. Federal regulations ban these purchases since marijuana cannot be shipped over state lines, so bringing it to the US is technically prohibited. In 2022, the Drug Enforcement Administration released a letter clarifying the legality of seed transportation across state lines. Since a cannabis seed contains less than 0.3% THC, it can be considered hemp, which was legalized in 2018. This letter cannot be accepted as law, so Americans still face conflicting regulations.
Is It Legal for Someone in the US to Order THC Seeds from Another Country?