Grower Stories #42: Shane Coble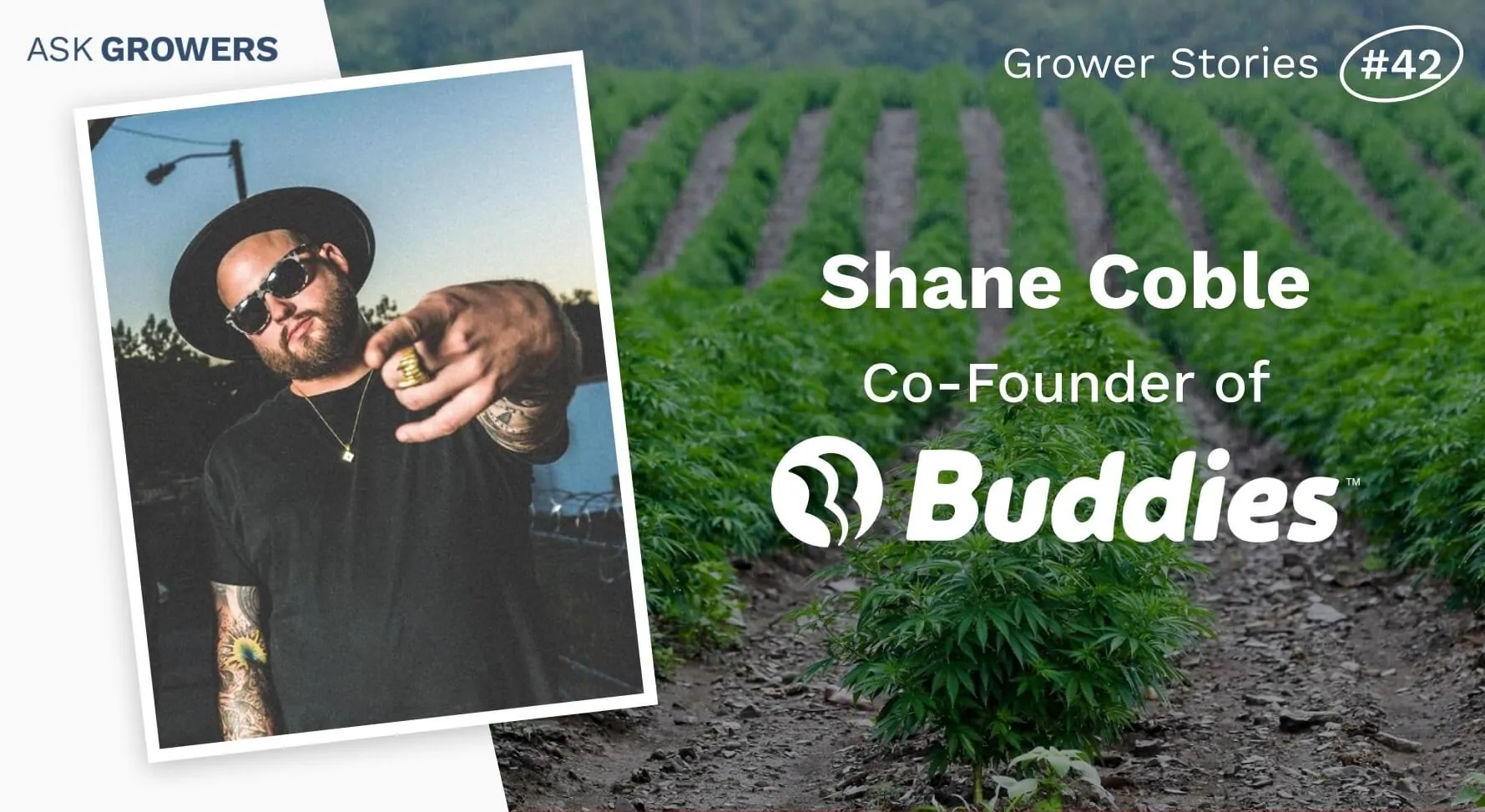 You've Got a Friend in Me: Our Interview With West Coast Cannabis Brand Buddies
We chat with West Coast cannabis and lifestyle brand Buddies about their top-notch THC and CBD products, their twenty years of experience, and what's next for their brand.
---
Tia (AskGrowers) :
How did you come up with
Buddies Brand
? What made you want to jump into the cannabis industry?
Shane Coble : Three high school friends, two of which had a long history with the plant. We all wanted to do cannabis in a recreational capacity, so we made the trek West and got it started!
---
Tia :
What are you looking to accomplish at Buddies Brand? What's the ultimate goal?
Shane : Transparency, quality, and something most all can afford. Something for everyone.
---
Tia :
Did you ever have any doubts or reservations when you first started?
Shane : For sure! It was a new venture into the unknown. We had no idea what we were creating or where it would go. It's a unique industry and we clocked in some serious hours to navigate it.
---
Tia :
Is all your production handled in-house, or do you work with other companies to fulfill your orders?
Shane : All handled in house. We have an amazing team!
---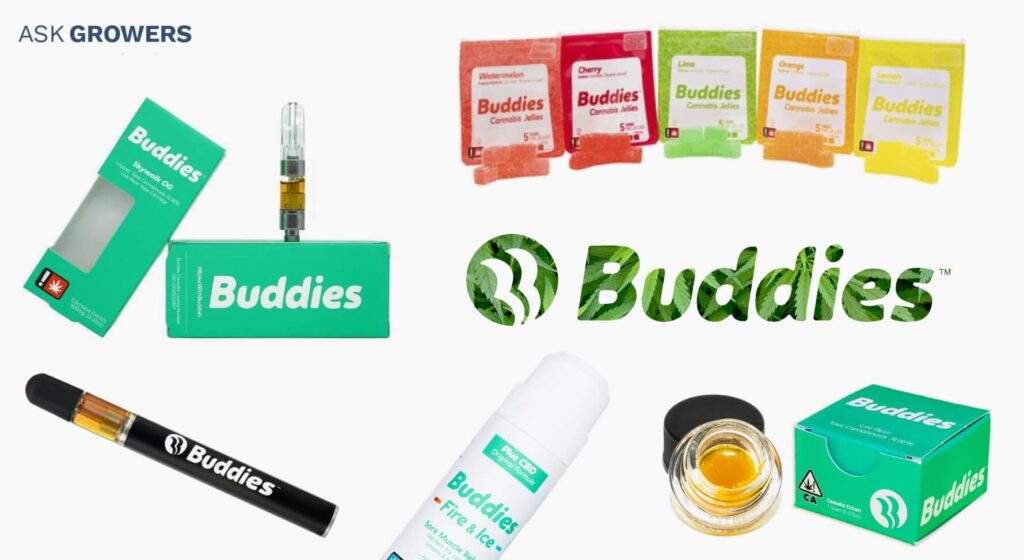 ---
Tia :
Do you have a preference between CBD or THC strains? If so, why?
Shane : Not really, but I always love a little CBD ratio with my THC.
---
Tia :
On your website I see that your THC products are about to launch, what products are you unveiling?
Shane : We are always working to develop new sku's and create meaningful products. Our Liquid Diamond (Live Resin) Tinctures are the next on deck.
---
Tia :
When did you personally first start using cannabis? What got you started as a consumer?
Shane : Somewhere in the 7th grade was the first time I got in trouble for using cannabis
---
Tia :
Tell us more about Buddies Brand's audience. Who are you trying to reach with your brand?
Shane : My goal is to be the "people's champ." If you enjoy quality cannabis and don't want to break the bank, we are for you!
---
Tia :
Over the last three years your team has grown incredibly fast. What prompted Buddies Brand to grow so quickly?
Shane : Quality, price, and a very hard-working, driven team.
---
Tia :
CBD is becoming more and more popular, espcially in pro sports. Do you have any plans or hopes to market your products to athletes?
Shane : Always! We have worked with various pro athletes and plan to continue.
---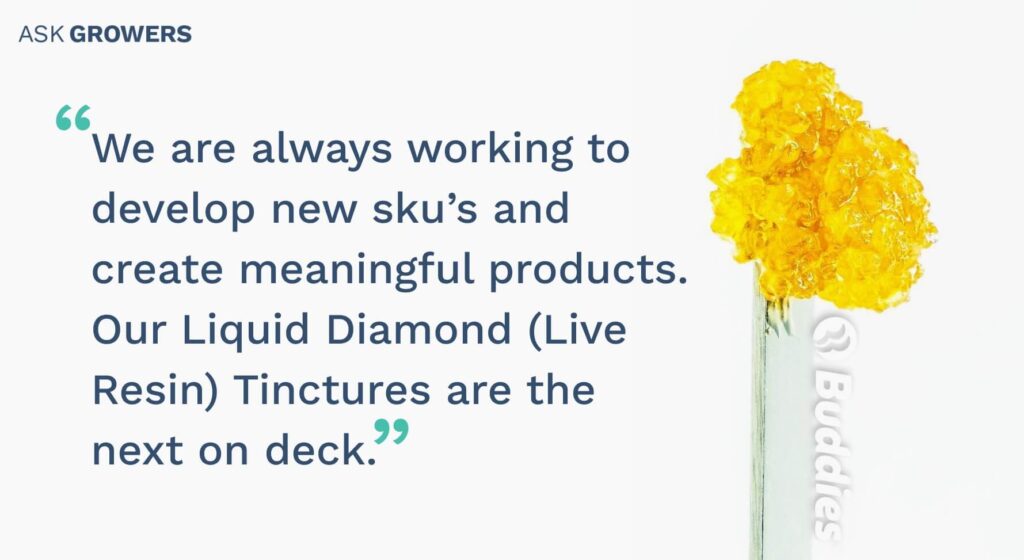 ---
Tia :
How can a CBD consumer be more knowledgeable on CBD products and make educated decisions when shopping?
Shane : We don't do much in the CBD space but I will say… I see several brands that "look cool" but have a very low amount of CBD in the product. Read those milligrams! Full-spectrum is always key too!
---
Tia :
What do you think the next five years look like for the cannabis industry in the U.S. and globally?
Shane : I do think education will continue to grow, and the industry will mature a little. I assume big money will be coming in and changing the landscape.
---
Tia :
Where do you hope to see Buddies Brand in the next five to ten years?
Shane : Selling our tasty products in many states!
---
Tia :
Are there any brands you appreciate and follow?
Shane : There are so many great brands in this space. We are fortunate enough to work alongside them. At the moment, Rose LA is my favorite edible in California!
---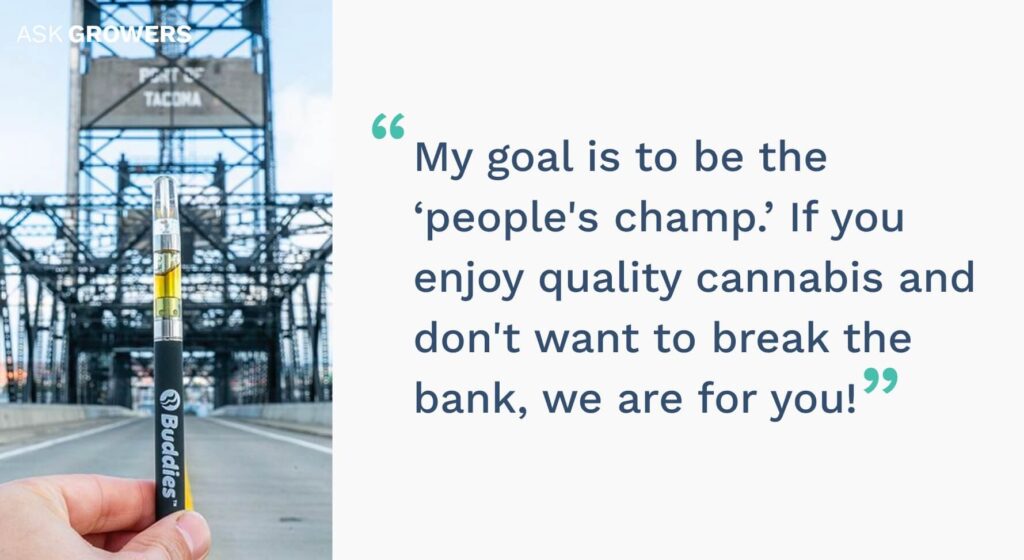 ---
Tia :
Are there any plans for brand expansion? What do you plan to add to your product list moving forward?
Shane : We're always working to expand the brand in other states and inside our current states. Were excited to launch our Liquid Diamond (Live resin) tinctures!
---
You can follow Buddies Brand at: