Grower Stories #63: Oliver Higgins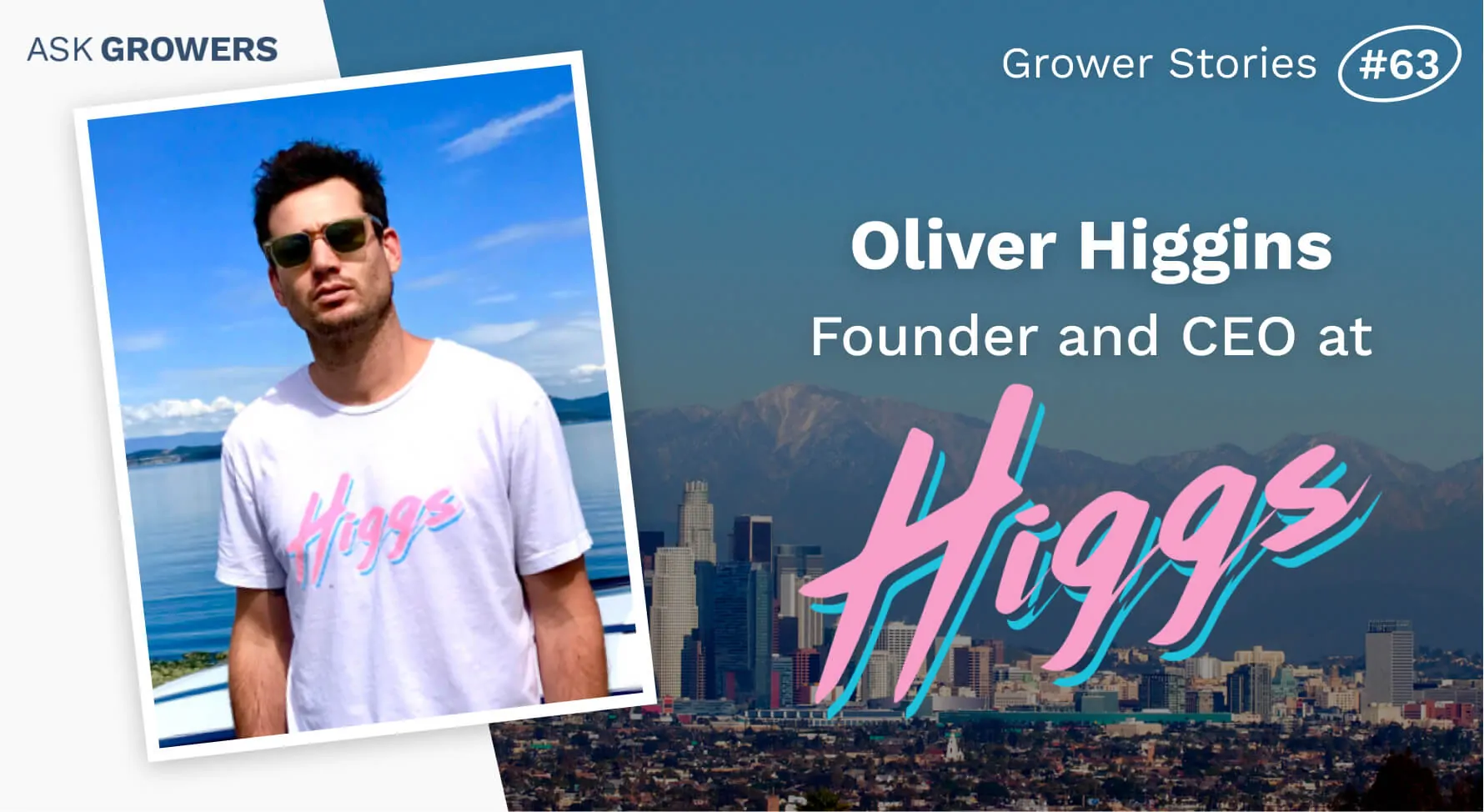 Making Smoking Cool Again: An Interview With Oliver Higgins of Cannabis Lifestyle Brand Higgs
AskGrowers got a chance to chat with Oliver Higgins of fashion-forward, Los Angeles-based cannabis lifestyle brand Higgs about their retro, stylish packaging and cannabis products, the inspirations behind the brand's past and present, and what's next for them as they expand and grow as a company. #growerstories
---
Growing up in Los Angeles, we were able to get medical cards early, at age 18. So my first summer home from university, I got my card which allowed up to grow plants legally. So I started growing in my mom's garage! It was really fun, a nice hobby. Obviously, I'd been a smoker for a while before that time, but that was my first taste of being a hobby grower.
---
Tia (AskGrowers) :
How did you start
Higgs
? What inspired the start of the brand?
Oliver Higgins : Myself! My last name is Higgins, so that's why the brand is called Higgs. I was a joint smoker for a long time, probably about 15 or 16 years, so I wanted to create a fashion-forward lifestyle brand that wasn't in-your-face cannabis but made smoking cool again.
---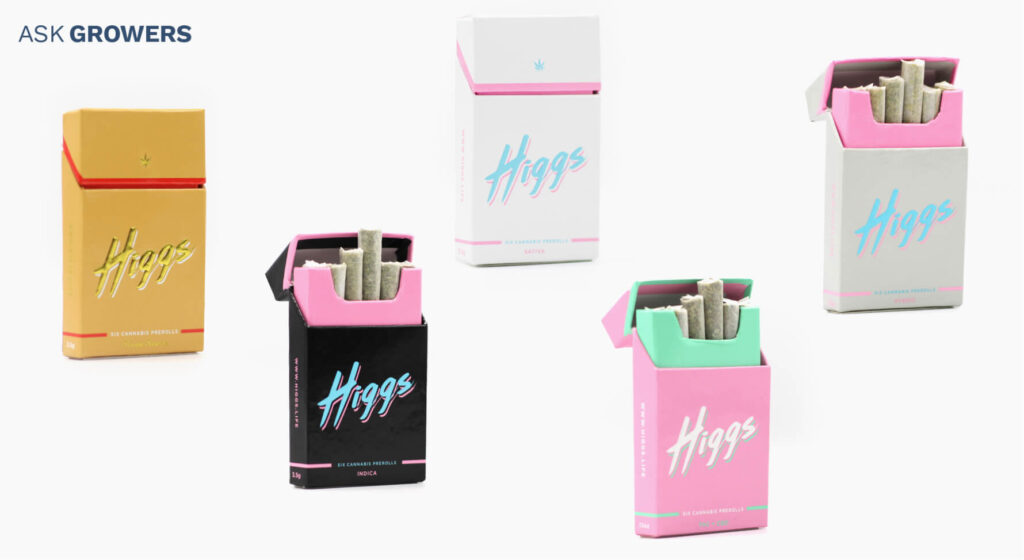 ---
Tia :
Do you grow the cannabis you use in your products or have it supplied from somewhere else?
Oliver : At our current stage, we get our cannabis supplied from somewhere else. We'll likely develop partnerships with growers at some point down the road, but at this current stage I don't want to get into the agricultural game.
---
Tia :
What are the compounds of your joints? How do you make those?
Oliver : We have a variety of Sativa, Indica, and hybrids at different strengths. We have our classic white, black, and grey packages with the blue labels on them. We call those the Blue Label packs, then we have our private reserve, pink packs, and mint packs, which all contain specialty mixes.
---
Tia :
How do cannabis consumers benefit from using naturally-grown, pesticide-free cannabis products?
Oliver : The ability to grow outdoor cannabis is huge. That's why California is so important for high quality. When you're growing outside you can avoid pumping stuff in, in real soil.
---
Tia :
Do you work with delivery services? If so, what are those?
Oliver : We tend to work with stores that have delivery services built in with them. I love that set-up because it gives us both a retail presence, and the option for delivery if customers wanted it.
---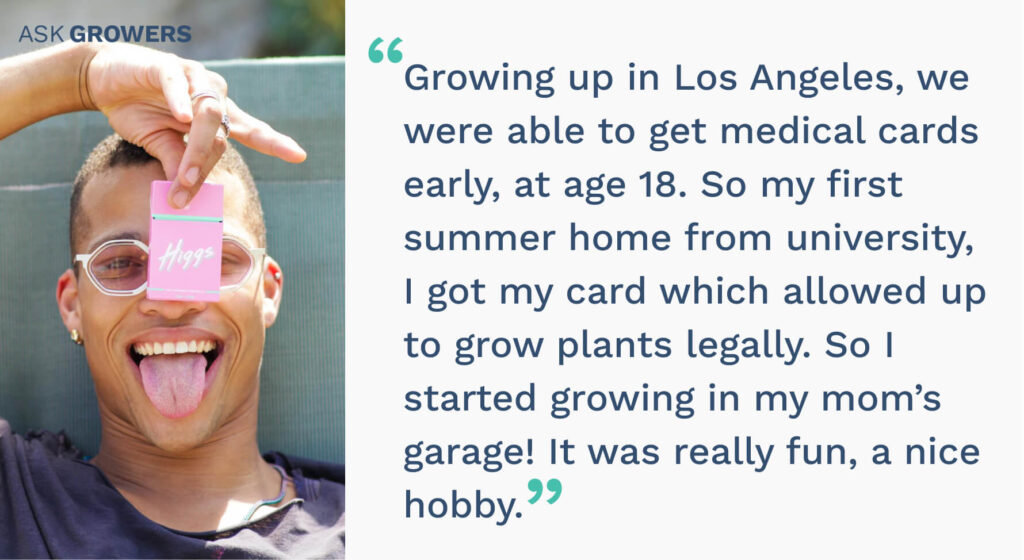 ---
Tia :
What's the best case scenario for the cannabis industry? What's the ideal outcome for you guys as a company?
Oliver : Our most ideal outcome is to create a multigenerational family company. What's most likely to happen is for a large-scale company to come in and buy a majority share in us.
---
Tia :
What are your three favorite strains to smoke? Which ones would you recommend to others?
Oliver : Green Crack has always been a personal favorite. Any real, old-school Sativa, really.
---
Tia :
Are there any brands/growers you appreciate and follow?
Oliver : I don't really pay attention to that. If you ask me, there's a lot of growers who get blown out of proportion. It's easy to grow, but it's hard to be a master grower. That said, I think the Electroleaf guys out of Oklahoma City are producing some great cannabis.
---
Tia :
If you could smoke with anyone on this planet, living or dead, who'd that be and why?
Oliver : [tooltip title="Robert Nesta Marley" content="One of the pioneers of reggae."]Bob Marley[/tooltip], for sure.
---
Tia :
Any plans for brand expansion? Can you tell us about some products you have coming?
Oliver : We for sure plan to expand! We're doing edibles and mints, both are coming really soon!
---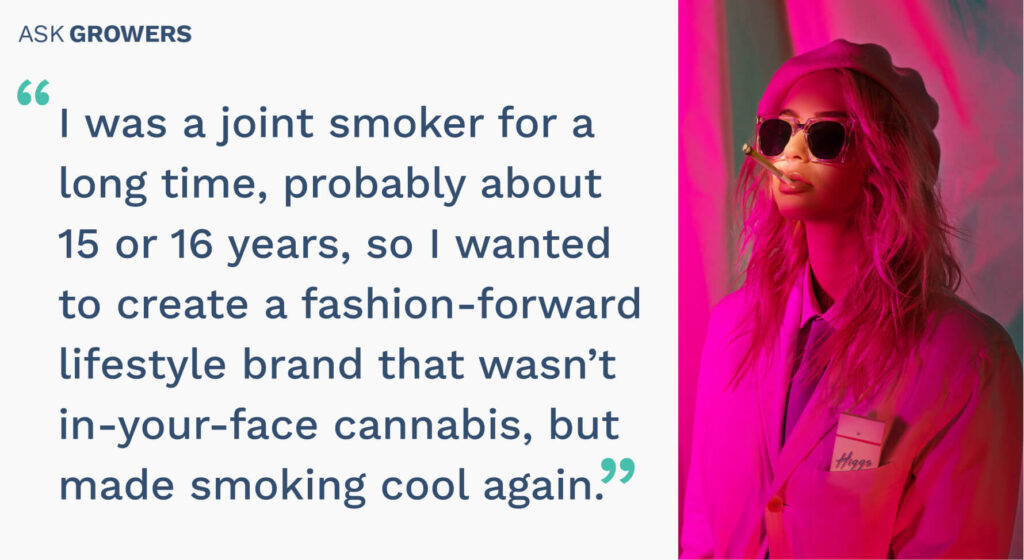 ---
You can follow Higgs at:
Thank you so much, Higgs team, for taking the time to do the interview. To learn more about them, head on over to their website.