Importance of Educational Platforms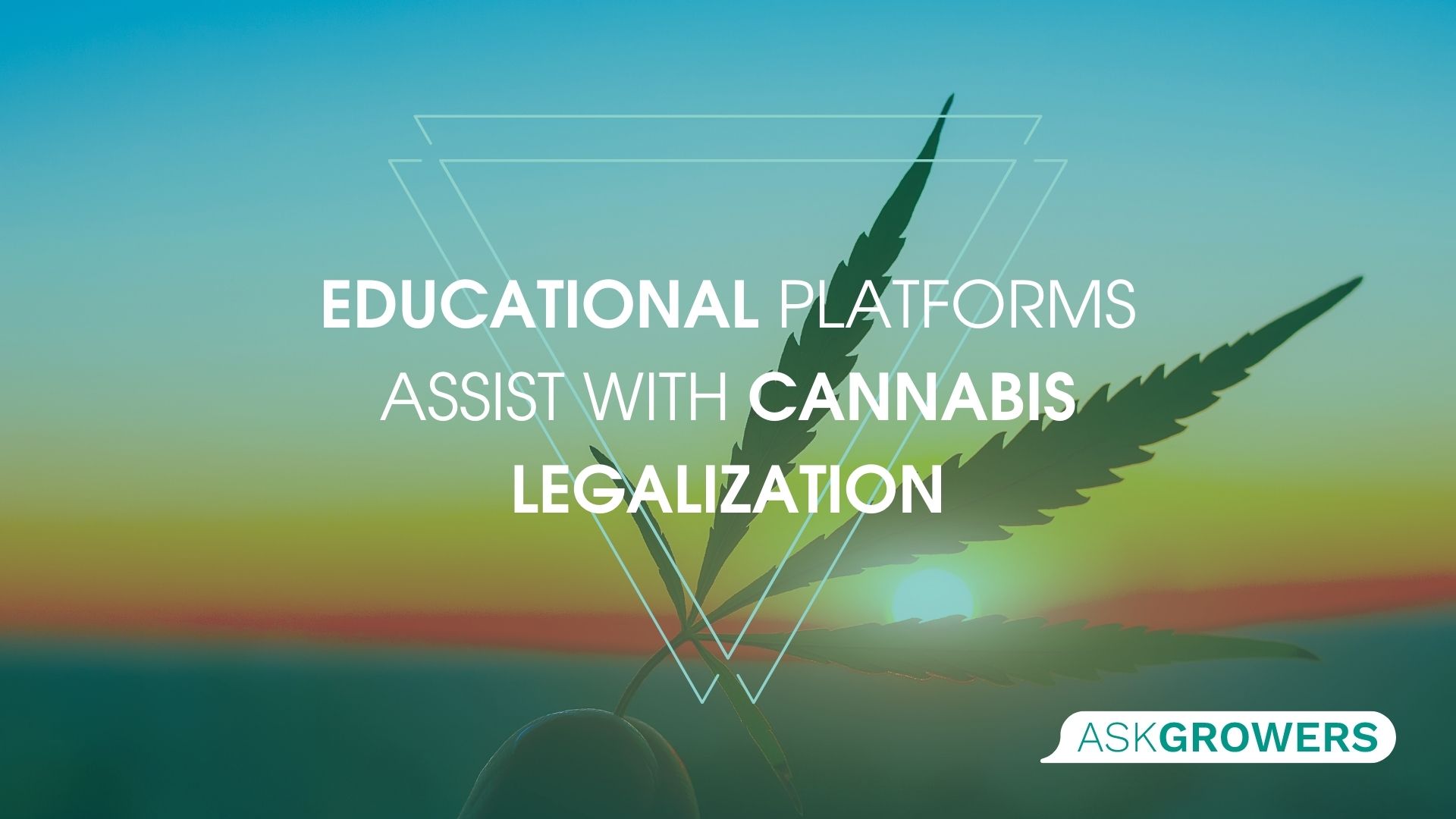 As more states take a closer look at legalizing cannabis is, the role of educational platforms becomes even more important. There are many online platforms dedicated to providing users and members of society with key information on cannabis use and business. By increasing knowledge, the marijuana stigma is reduced, allowing people to start learning about the positive attributes.
When people are armed with knowledge or facts, they have a louder voice and are willing to stand up for things. For those that support marijuana legalization, these educational platforms help to spread the word about many great health benefits of marijuana as well as business opportunities that can come from legalization. This, in turn, puts some pressure on the state government to work on passing new laws.
Cannabis: More than Meets the Eye
Many people do not fully understand the cannabis industry. Some who have no experience with marijuana do not have an understanding of this business aspect or even the health benefits that come from use. By offering educational platforms, individuals can learn about how marijuana is used and how it can be prescribed for various medical conditions.
With many free platforms offering updated news and trends in the industry, there are many ways to become educated about various uses and effects of marijuana. While many are concerned with the health effects, there are also the social and business sides to look at. With many sides to this coin, platforms work to provide users and non-users with every bit of information available.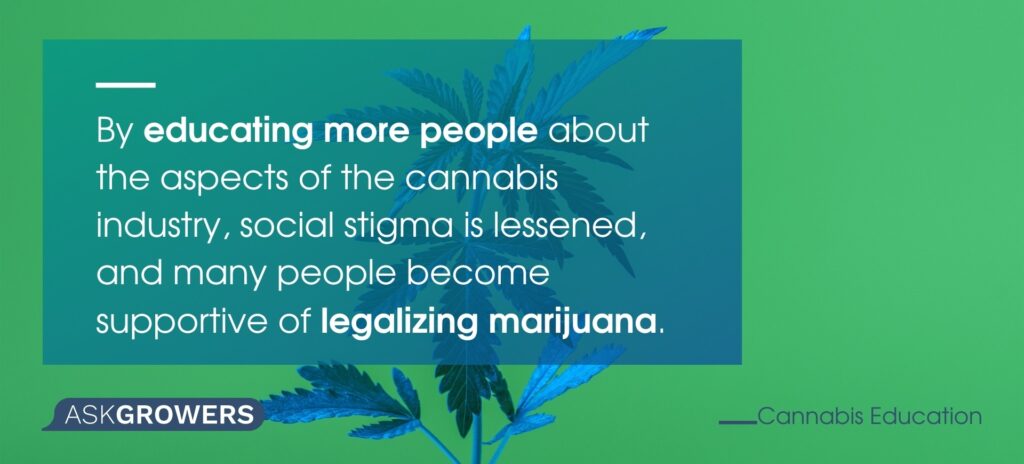 In regards to accelerating legalization in individual states, platforms have been very useful. They spread the word about how dispensaries and businesses involved in CBD and cannabis have helped local economies. By educating more people about the aspects of the cannabis industry, social stigma is lessened, and many people become supportive of legalizing marijuana.
Cannabis platforms are not only for users. While there are some great sites that can explain strains, techniques for rolling, there are also sites that focus on how the product is created. These will educate users on the components of marijuana and how each has an effect on the body. There are also some great educational platforms for growers or harvesters. Business owners can pick up useful information from various platforms that can help with marketing and advertising.
AskGrowers Provides Voice for Cannabis Brands
Brands that have the ability to communicate with an audience and potential customers will have much more success in this market. At AskGrowers, there is a great platform where brands can highlight products and offer education on products offered as well as operational processes of the company. By offering an open platform various cannabis, hemp, and CBD brands have a voice and can reach out to consumers. We are more than happy to provide you with actual and impressive information in our Grower Stories, section with unique interviews with representatives of the cannabis industry.
Brands not only need to communicate with cannabis users, but they also need to reach out to non-users. By offering blogs with updated information, those that have not experienced cannabis products can learn more about the effects and process of creating various products available. This can help change someone's perspective on cannabis use as well as the entire industry.
There would be no cannabis industry without cannabis retailers and brand partners. Brands can build awareness on the educational platforms and inform retailers and consumers of their products. With brand exposure, manufacturers can tell their story, offering education to those that are new to cannabis use. By increasing awareness and offering knowledge, a brand can reach out to thousands of potential customers while providing educational resources.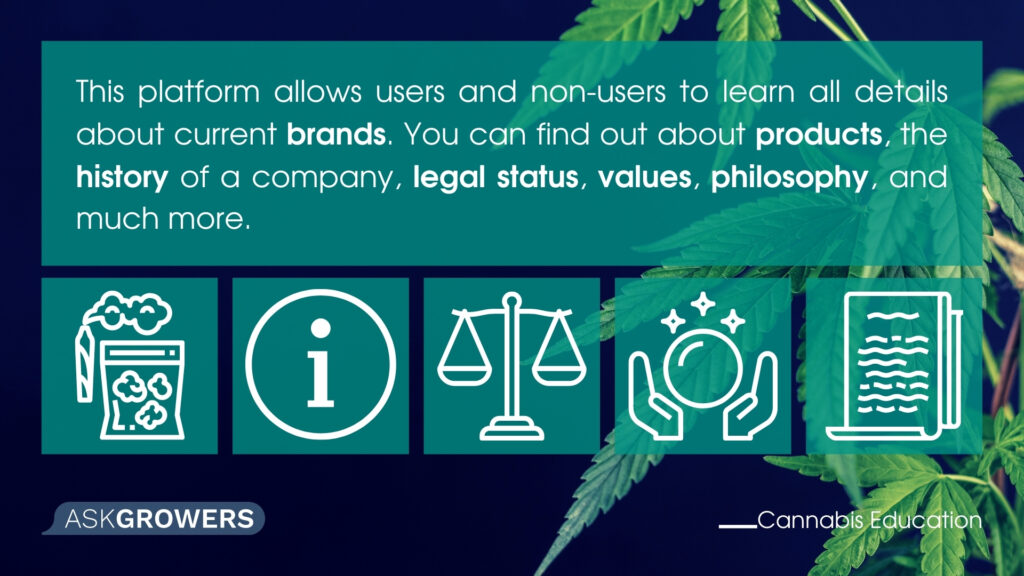 This platform allows users and non-users to learn all details about current brands. You can find out about products, the history of a company, legal status, values, philosophy and much more. By allowing brands to communicate with consumers and offer educational resources, more Americans will become educated and will have a better understanding of how these brands work to offer high-quality, safe marijuana and CBD products.
Top Cannabis Activists and Influencers
When promoting a brand or making use of an educational platform, using a cannabis activist or an educational influencer is a great way to create brand awareness. Many top activists are available for brand partnerships and will help to promote a product while informing users of the benefits and even the process that went into product creation.
The best educators and activists will offer honest information and the latest news to keep people informed about the changes in the cannabis industry. As a consumer, you want to have trustworthy resources, and as a business owner, you want to make sure you have factual information. Both can be found when working with these top activists and influencers. Here are some of the top influencers that are in high demand.
Bess Byers – Bess is a motivational content creator that was the founder of a digital agency working with online businesses. Her site offers marijuana news as well as motivational content. With a focus on politics, she explains how cannabis can boost economic revenue while helping with job creation.
Steve D'Angelo – Steve may be one of the best-known activists in the industry and is a popular influencer. He has over 35,000 followers on Instagram and is best known for advocating for marijuana to be legalized in the US. Steve addresses controversial content and has worked with a few CBD brands.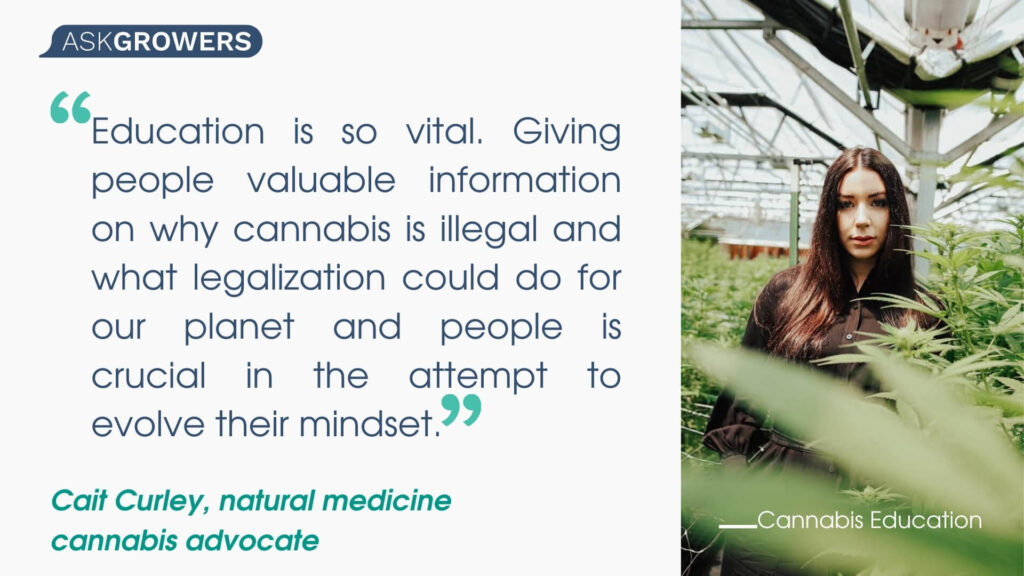 Cait Curley – Cait is a top activist that aims to educate people on the uses of medical cannabis. She offers up-to-date information and is at the forefront of ending the prohibition of cannabis. As an activist and an educator, Cait offers the latest educational information on everything related to hemp and cannabis, including harvesting, social aspects, legalization, medical use, and more. "Education is so vital. Giving people valuable information on why cannabis is illegal and what legalization could do for our planet and people is crucial in the attempt to evolve their mindset. Speaking to the choir/ industry at an event about a specific bill can also be beneficial to get everyone on the same page" said Cait in an interview with AskGrowers.
Jane West – As one of the leading female voices, Jane has created a cannabis lifestyle that has been coined Jane West. She founded Women Grow, a networking organization that is designed to change the overall perception of women involved in the cannabis industry.
Dr. Sanjay Gupta – Dr. Gupta is a neurosurgeon that is not overly concerned with legalization as much as he is helping people understand the science behind medical cannabis. He has created hundreds of documentaries that have focused on political challenges, using cannabis medically, and more. With a stellar reputation, he has become one of the world's most influential people and is sought after by brands that offer medical cannabis and CBD.
---
Read Also: Cannabis Activists/Advocates
---
Cannabis Education Remains the Key
Over the past few years, marijuana education has seen great momentum. In 2010, the United States only had a few states that offered any type of medical program for marijuana. There were no recreational use laws at all. This has quickly changed as support for legalized cannabis use has boomed. Americans are becoming more educated and open-minded about the uses of cannabis. States across the country have started medical marijuana programs, and many have legalized recreational use or have decimalized marijuana.
With activists and educators working together to deliver educational platforms and information on the safe uses of cannabis as well as medical benefits, the stigma has drastically changed. Today, cannabis use is widely accepted as a social norm, but there are still legal hurdles to clear.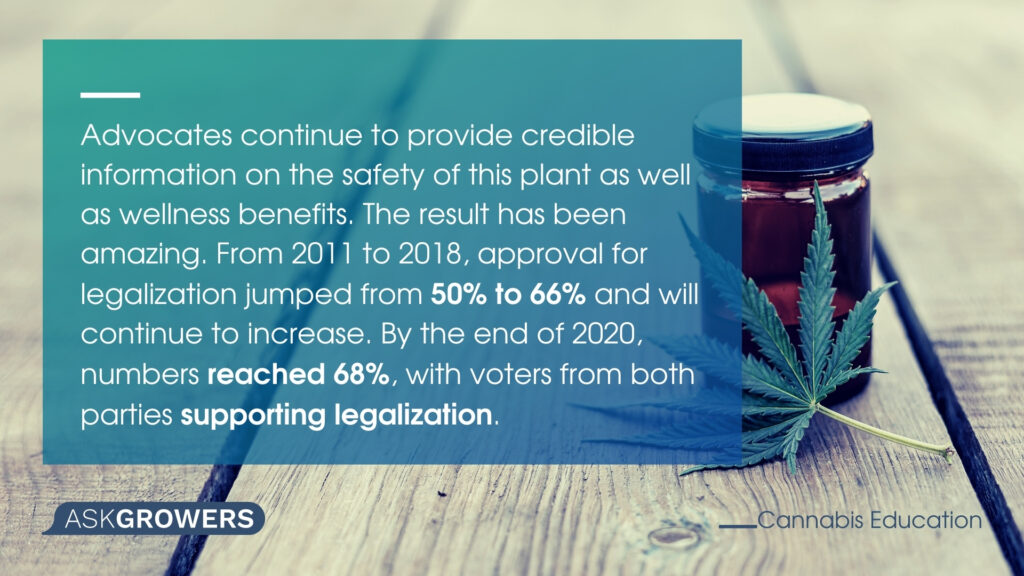 Advocates continue to provide credible information on the safety of this plant as well as wellness benefits. The result has been amazing. From 2011 to 2018, approval for legalization jumped from 50% to 66% and will continue to increase. By the end of 2020, numbers reached 68%, with voters from both parties supporting legalization.
Educational platforms remain a top resource for the latest information in the cannabis industry. You can find information on testing, strains, medical use, legalization, social acceptance, and more. With these platforms, millions of Americans have learned that cannabis is much more than meets the eye.