Grower Stories #140: Ali Kafaii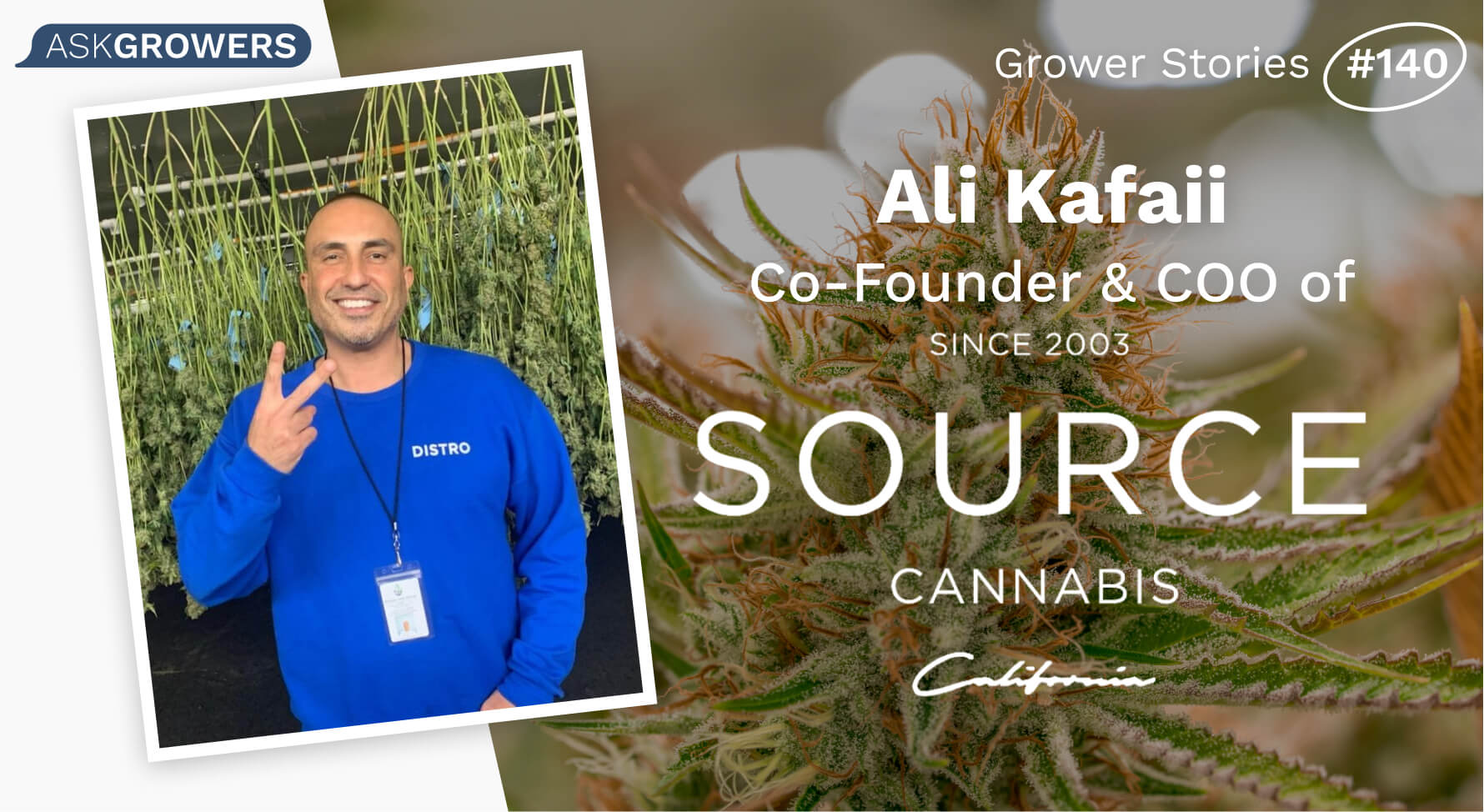 Source Cannabis Develops Organic Cannabis Products
Ali Kafaii chats with the AskGrowers team about his cannabis brand Source and talks about the foundation of the company and its commitment to grow high-quality, organic cannabis. With its Clean Green certified products, Source is a leader in quality products. Ali also sheds light on some of the most important lessons new cannabis growers should learn before they enter the market, among other things. #growerstories
---
I grew up in the SF bay area, around a world-class cannabis connoisseur culture, where cannabis use was considered part of a health and wellness lifestyle. My early years of exposure to the highest grade cannabis flower from Northern California led me to believe in the plant's healing and mood-enhancing potential. In my 20s, I decided to start growing it, all organically in living soil, in small batches for personal consumption.
After many years of sharing my homegrown flower with local dispensary cooperatives, I was encouraged by many around me to become a professional, full-time, commercial-scale cannabis grower.
---
Tia (AskGrowers) :
How did you start the brand? Tell us your origin story!
Ali Kafaii : My business partner (now CEO of Source) and I were already operating in the medical cannabis space when California legalized recreational cannabis. We were grandfathered into the newly licensed and regulated industry, where we launched an initial brand called Coast. Later in 2018, the branding effort was reimagined through a thoroughly creative process resulting in Source. Source was our second iteration of branding and was launched with our flagship strain Quest.
---
Tia :
Tell us about your in-house processes. How do you work and do you use any specific approaches in growing cannabis?
Ali : We grow indoors in living soil, using all-natural and organic fertigation and pest and disease management protocols. All of our plants are grown using more traditional practices such as hand watering, 2-3 week flushing, hand trimming, and multi-week curing. Our crops are Clean Green certified to ensure the most natural, sanitary, and fair processes in our cannabis flower production and distribution.
---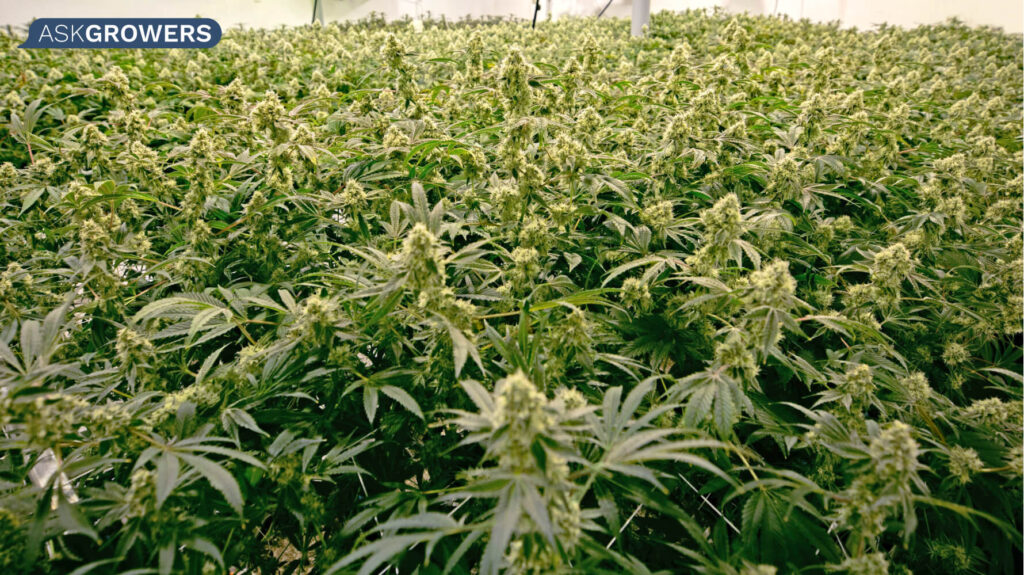 ---
Tia :
What experience do you have in cultivation? Did you have any before you started the brand?
Ali : I have close to 20 years of experience cultivating cannabis indoors. The first 10 or so years were on a very small scale for personal ingestion only. For the past 9-10 years, I have been growing full-time, on a larger scale medical, then commercial basis.
---
Tia :
How can you ensure customers that your products maintain high quality? What steps have you taken over the years to maintain that quality?
Ali : We begin with using the finest inputs. Our growing medium, plant fertilizers, pest control products, water filtration, and facility cleanliness are paramount to a pure product. We also invest much time and resources into training staff - providing ongoing, continuous cannabis cultivation education on the job.
---
Tia :
You have a range of strains on your website. What's your favorite one and what's your favorite cannabis consumption way?
Ali : I love all of our strains, and which one I am enjoying at the current phase of life changes regularly. I prefer what cannabis users call "gassy" strains for their rich aroma, taste, and terpene profiles. My preferred method of delivery is a good old-fashioned hand-rolled joint. I do also use the Volcano brand vaporizer at home.
---
Tia :
Are there any brands you appreciate/follow? Can you name them? Give them a shout-out here!
Ali : Of course, there are several! I admire what Fiore is doing, as their ethos and growing culture are in alignment with ours.
---
---
Tia :
All your current locations are in California. Do you guys have any plans for expansion outside of the state?
Ali : All of our current locations are in California, specifically in Los Angeles. We are actively looking at potential next locations in other localities in CA, and have aspirations for expansion into Las Vegas and Arizona one day.
---
Tia :
What would be your advice to people who just start the cannabis business? Any tips and tricks? What are some of the major pitfalls that cannabis entrepreneurs should avoid when getting started?
Ali : First and foremost, I highly recommend having a deep passion for the plant and for the craft of growing, distributing, and retailing it. This industry is subject to constant change, high taxes, heavy regulations, and steep competition. If one is entering the space for purely monetary reasons, the drive and commitment needed to excel will be missing. There must be a real love for cannabis to sustain you through the ups and downs.
Also, and you could say, unfortunately, there are significant financial barriers to entry, for the same reasons described above. So make certain to secure reliable sources of financing.
Lastly, build the very best team you can. The people you choose to recruit and work with must be versatile, competent, driven, caring, receptive to instruction, contributory, and humble. It will take no less to navigate the tumultuous cannabis market landscape.
---
Tia :
Are you a sustainable company? If yes, what do you do to actively promote sustainability?
Ali : In the sense that nothing is truly environmentally 'sustainable' unless it is fully off-grid, energetically self-sustaining, with zero waste and pollution, no we are not sustainable. We do work with various local and state agencies to implement measures, technologies, and methods to reduce the environmental impact as much as is practically possible.
---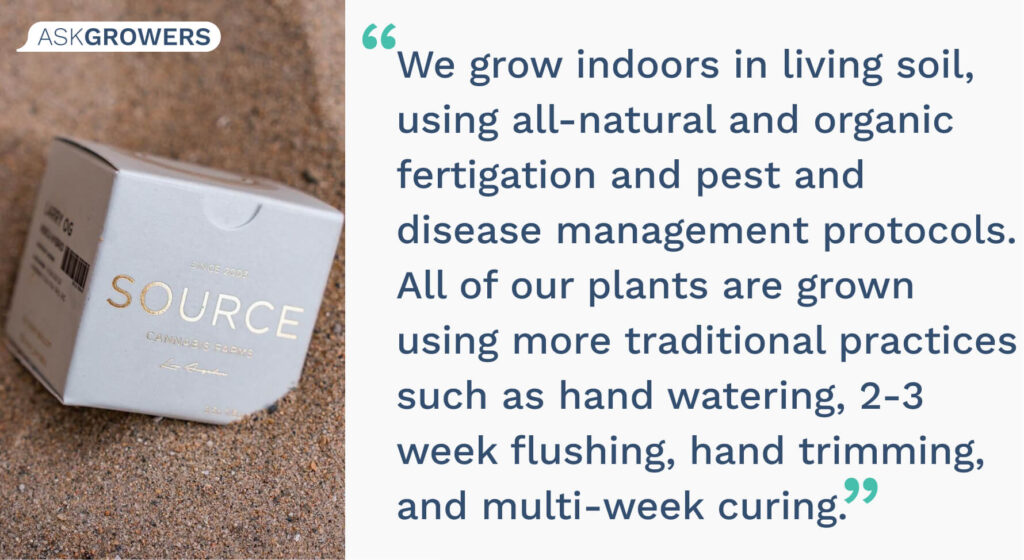 ---
Tia :
What are your top three strains to smoke for beginners in the industry? Why? Do you prefer THC-rich strains or something more balanced, like a 1:1? Why?
Ali : The current marketplace in CA demands high-potency cultivars, so we strive to R&D and produce strains close to or exceeding 30% THC (the prevailing gold standard for potency).
At the moment, our top three strains are Quest, Gemini, and D-33. They are popular amongst most smokers, so I would recommend them for beginners as well. All three are potent, have visual appeal, produce large and dense buds, exhibit an impressive aroma, taste, and finish, and have a rare terpene and cannabinoid profile.
---
You can follow Source Cannabis at:
Thank you so much, Source Cannabis team, for taking the time to do the interview. To learn more about them, head on over to their website.