Grower Stories #147: Karah Davies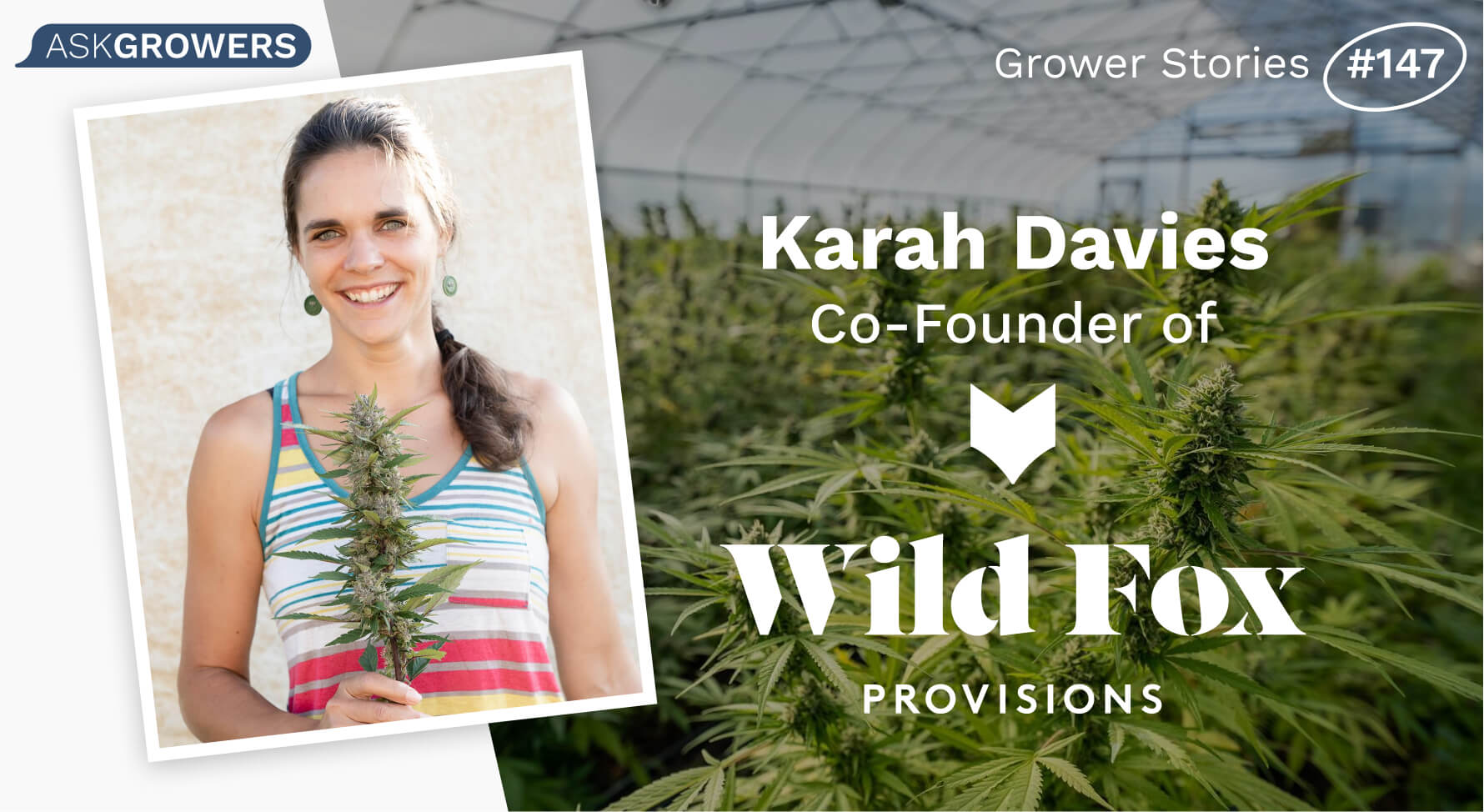 The AskGrowers team chats with the co-founder of Wild Fox Provisions, Karah Davies. She talks about how she and her husband started growing hemp after having farmed different types of produce for years. She mentions the brand's strong focus on growing all the hemp directly at the farm which is used in the complete catalog of offered products. She also provides her insight into the cannabis consumption routine for people and also mentions her own CBD intake routine. #growerstories
---
My name is Karah Davies. I am 34 years old, a mother of 2, farmer, animal-keeper, bookkeeper, delivery woman, saleswoman, customer service rep, and a few more things from time to time. My husband and I own and run our farm, Wild Fox Provisions in Berks County, Southeastern Pennsylvania.
---
Tia (AskGrowers) :
Tell us how you started Wild Fox Provisions?
Karah Davies : After raising animals and farming a wide variety of produce organically since 2010, we started WFP in 2018 to try our hand in the hemp industry. We've always valued land and organic, regenerative land management, and we felt like hemp fit perfectly into that value system as well as the farming systems we had already established. Now that the "gold rush" mentality has faded, we're not only in it for the long-haul, but also to bring a high quality, healing product to our community. Improving the land while doing this is a privilege we don't take lightly.
---
Tia :
What's the size of your farm and how many people help you there?
Karah : We farm 130 acres in total but the total acreage planted in hemp each year changes. We've grown anywhere between 1 to 7 acres of high CBD hemp over the last 4 seasons. We commit to a small scale of production to maintain the highest standard of quality. In addition to Ben and I, this year we have 3 full-time people on our hemp team, but during the harvest season we've brought in up to 10 more people to help bring in the harvest in a timely manner.
---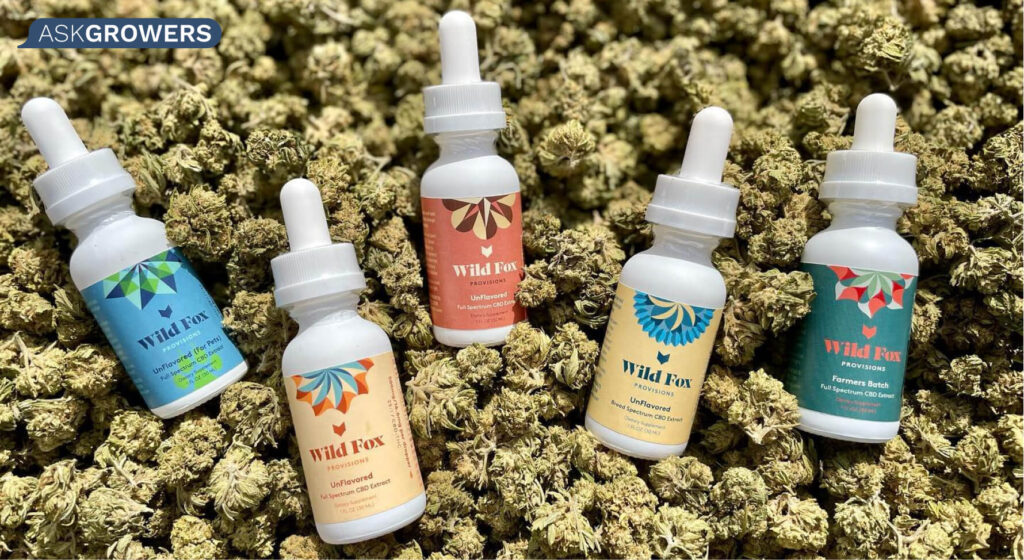 ---
Tia :
How does your brand differ from others similar to yours?
Karah : Our brand differs from most brands in a lot of ways. The main way is that we grow all of the hemp that we formulate into our products. Every bit of hemp and CBD extract in our entire catalog of products is grown on our farm, by us. If you call the number on our packaging, you get the farmer.
While we've always grown everything organically on our farm, we took it a step further in 2020 and became Pennsylvania Certified Organic (PCO), taking our products to the next level in the market. We want our customers to know they can trust our products to help heal them, and that we are also helping to heal the land while creating them.
From the beginning, we've always adhered to the practice of growing for quality over quantity. All of our plants receive the close attention of our farmers, Brian and Chad, to make sure they are grown to the best standard of quality. Any pest or environmental issues they may encounter are quickly dealt with using beneficial insects like wasps, ladybugs, and predatory mites or OMRI-listed sprays. This allows the plants to bloom and grow into their full glory.
---
Tia :
How do you make your tinctures and topicals? Do you have specific approaches in making those?
Karah : Our approach to creating products and recipes, in general, has always been to keep it simple and natural, letting the cannabis plant speak for itself, while also creating an effective item that people will love.
The blending of teas, honey, and formulating of topicals happens by hand, in-house, in small batches by our kitchen master, Fern, and all of our premium grade flower is carefully hand-trimmed. Otherwise, we partner with regional processors both to extract the CBD out of our plants and to formulate our tinctures to pharmaceutical-grade standards. We also partner with an incredible confectionery in Philadelphia to make our delicious CBD chocolates.
---
Tia :
In your opinion, what should be the cannabis routine for a casual consumer?
Karah : People look to CBD for all sorts of reasons; some for pain relief, some for mood enhancement, some for help with sleep. I find that regular consumption of CBD has been very helpful both to myself and to many of our customers because it gives one's body a reservoir of cannabinoids to draw from as needed. We typically recommend that customers start with a small dose of CBD on a daily basis and either increase or decrease their consumption based on their needs. I personally enjoy taking a dose of our tincture in the morning when I drink coffee because I like the balance of caffeine and CBD in my body.
---
Tia :
Are your products non-allergic?
Karah : We use simple and minimal ingredients to formulate all of our products. That being said, if you have an allergy to MCT (coconut) oil, hemp, or any of the other ingredients we use, these products may cause an allergic reaction.
---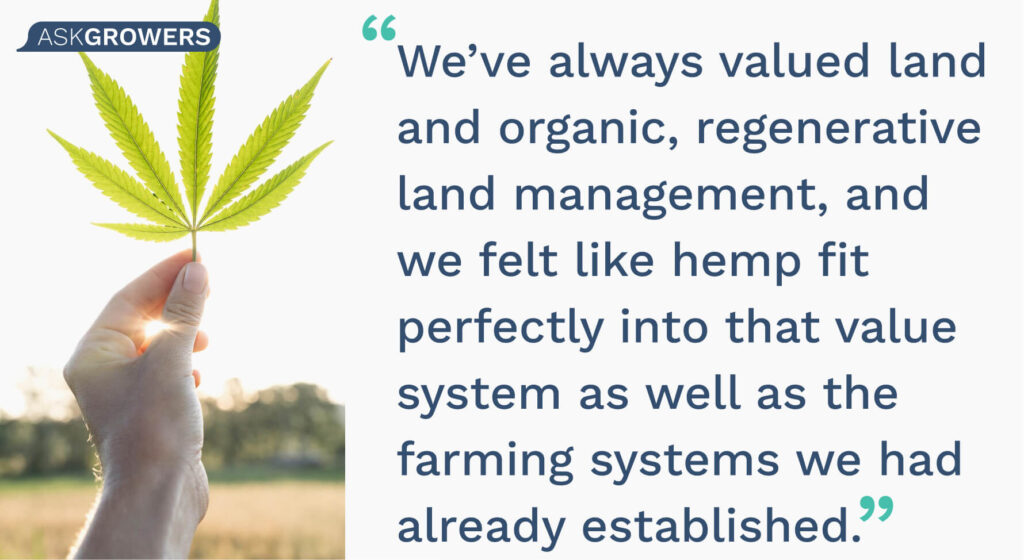 ---
Tia :
Where should the consumer keep your products to keep them fresh and valid?
Karah : Tinctures: store at room temp and out of direct sunlight.
Dried Tea: room temp
Iced Teas: keep refrigerated
Topicals: room temp (some customers prefer to store our salve in the freezer for an icy relief)
Flower: room temp
Chocolates and Honey: room temp
---
Tia :
Have you personally encountered negative attitudes towards you because of the use of cannabis or because of your choice of work related to cannabis?
Karah : We have been very fortunate to have experienced an abundant acceptance of our products and our farm in our community.
---
Tia :
Are there any brands in your state you appreciate and follow? And in the USA in general?
Karah :
State
Atlas Seeds: Joe Ullman
Viva Leaf Teas: Christa Barfield
AgriHemp Industries: Dan Summa
US
Oregon CBD Seeds
East Fork Cultivars
Dram Apothecary
Trichome Institute
---
Tia :
What is your personal cannabis consumption routine? Does it affect your work/ life?
Karah : I take about 20 mg of CBD each morning with my coffee. I love the balance it brings to consume caffeine and CBD together. I love our iced teas too, so I usually drink a can or two of that also. If my muscles are hurting, I'll use our lotion or salve to help ease that pain. I find that having CBD on a regular basis helps boost my mood in a very positive way.
---
Tia :
Your top strains to smoke? Why?
Karah : I don't smoke. Simply don't enjoy it.
---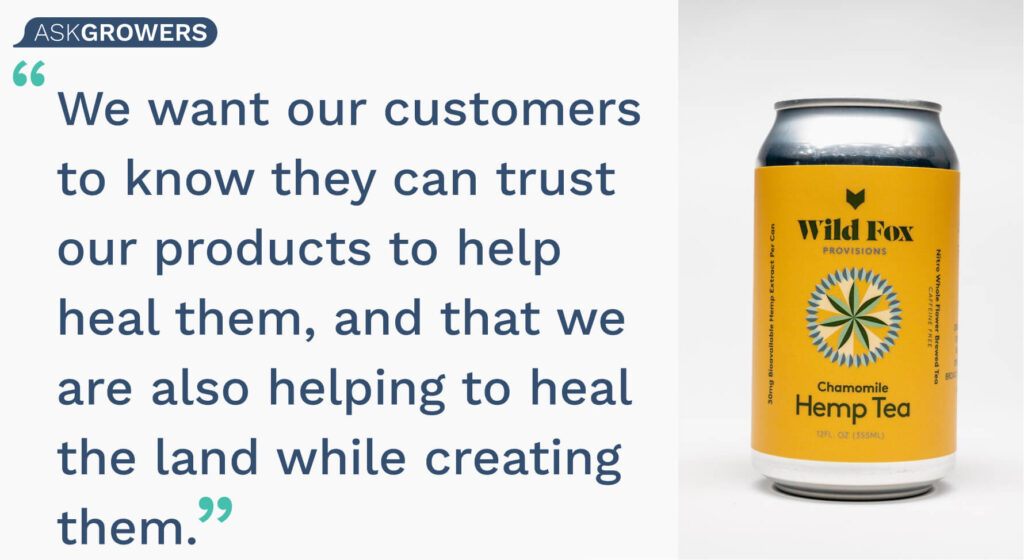 ---
Tia :
What are the 3 main trends in the cannabis industry in 2021 for you now?
Karah :
We see the cannabis industry as still being characterized by a "prohibition" style mentality. This is evident from the way legislation is structured down to the products that most cannabis consumers are consuming currently. As the cannabis plant normalizes, this will shift to more balanced cannabinoid profiles in products and less smoking-focused product mixes in local markets.
We also see the beverage space as becoming one of the most dynamic and prevalent product categories in the cannabis space.
D-8 products seem to still be garnering a lot of attention but there will be continued regulations imposed on these products across the board.
---
Tia :
If you could have a chance to smoke with anyone on this planet, who'd that be and why?
Karah : I don't love smoking, but I would really enjoy sharing some cannabis with Sam Beam from the band Iron & Wine. I've always wanted to meet him in a casual, relaxed way and cannabis seems like a great catalyst for that happening :) Jimmy Fallon would be fun too.
---
Tia :
Do you plan to expand your brand with time? If yes, what do you plan to add to your product line?
Karah : The last few years have been a time of serious growth and development of new products, and we are always thinking about new products to add to our line-up. This year, however, we are trying to focus on the products we currently have and getting them to the place we want them to be, both in branding and formulation, before we add any more products to our catalog. But I'm sure there will be new products, or at least new variations of existing products, in the not-too-distant future.
---
Tia :
What are your predictions on the cannabis industry for the next 5-10 years?
Karah : Recreational MJ will be available across the country sooner or later, but I think there will always be a place for high-CBD products that are approachable and easily consumable for the average consumer. Cannabis has evolved with the human race for a long, long time, and I think it can play an important role in every human's experience.
---
You can follow Wild Fox Provisions at:
Thank you so much, Wild Fox Provisions team, for taking the time to do the interview. To learn more about them, head on over to their website.