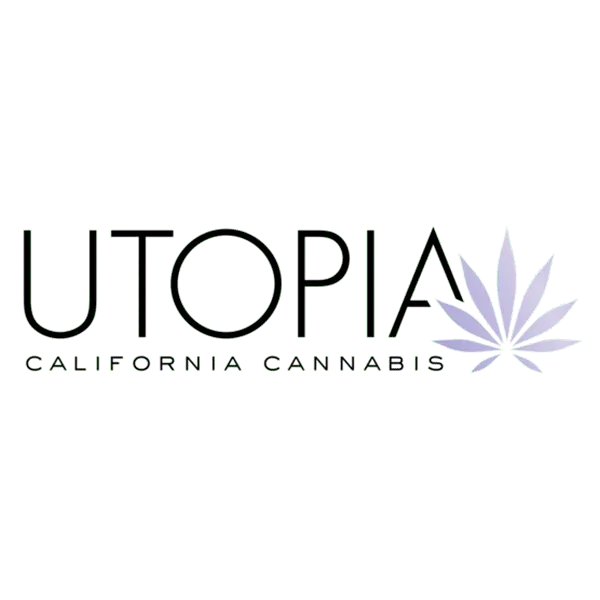 License Number
C10-0000760-LIC, C11-0000162-LIC
HQ Location
Santa Cruz, California
Management
Kaiya Bercow, CEO
About Utopia
Utopia is an award-winning company based in Santa Cruz, California, which operates since 2014. Their outstanding achievements are well recognized – their products have won numerous awards, such as High Times Cannabis Cup (7 times), The Emerald Cup (4 times), Chalice Cup (5 times), Santa Cruz Cup (5 times), Edibles List Awards (3 times), and HempCon Cup (3 times).
Utopia has production and distribution facilities in both Santa Cruz and Monterey, while their product is available throughout California State, and also online. They are known for their potent cannabis strains which exceed 30% THC, like C. Banana and Lambsbread. Their goods are produced on a large scale, employing a high-tech production space of over 16,000 square feet, and using OMRI-certified pest management techniques. Utopia prides itself on producing high-quality indoor-grown cannabis and cannabis products that help promote health, relieve stress and anxiety, allowing people to feel better and live healthful lives.
People at Utopia deliver a wide range of eco-friendly, clean, healthy, gluten-free, and vegan cannabis products that people can safely enjoy. Their cannabis goods include flowers, live resin concentrates, full-spectrum extracts, and organic edibles. Utopia is known for its unique macaroons, which come in many delicious flavors such as vanilla, chocolate, chocolate chip, peanut butter, and raspberry. You can also treat yourself with their hemp-infused cherry, lime, grapefruit-flavored calorie-free, and sugar-free sparkling water.