ANIML Wellness Chill Bundle 600 mg
Category: CBD Products For Pets
Brand: ANIML Wellness
CBD: 2x600 mg
THC: 0%
Volume: 30 mL
Weight: 285 g
Flavour: Natural, Peanut Butter Biscuits
Ingredients: Chill Pet Chews (Garbanzo bean flour, potato flour, tapioca starch, flaxseed, peanut butter, quinoa, canola oil, whole dried eggs, Organic Hemp Extract), Chill Pet Tincture (Organic Hemp Extract, MCT Oil, Chamomile Oil)
Cbd per serving: 10 mg, 10 mg
Suggested dosage: 0.5 mL, 0.5 chew
Potential effects: Supports behavior modification and training programs
Servings per pack: 60 droppers, 30 chews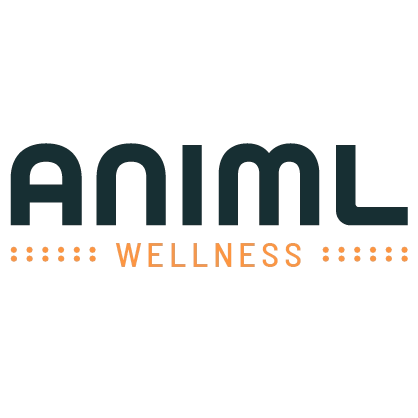 ANIML Wellness
Official Brand Website
Secure shopping
ANIML Wellness CBD Chill Dog Bundle Review
The CBD Chill dog bundle is designed by ANIML Wellness to assist your beloved pooch with hyperactivity, nervousness, stress, anxiety, and general discontent. It includes 2 products that will help your pet remain calm, cope with stressful situations, support a healthy brain, and maintain a relaxed disposition without sacrificing mental alertness or inducing drowsiness. Product #1 in the CBD Chill dog bundle is a 30-count pouch of Chill chews infused with 600 mg of full-spectrum CBD and flavored with peanut butter. Product #2 is a 1-fl. oz. bottle of full-spectrum oil with 600 mg CBD enriched with chamomile. All ingredients in both ANIML Wellness products are natural and don't include fillers or chemical additives.
About ANIML Wellness
ANIML Wellness ReviewBased in California, ANIML Wellness is well known for its CBD-infused products for dogs, cats, and horses (also suitable for goats, mules, and cows). They are made with UDSA-certified organic hemp grown in the United States.. The hemp is free of GMOs and other contaminants.
More CBD Products For Pets
CBD Products For Pets by Subcategories
Discover More CBD Products By Specific Category