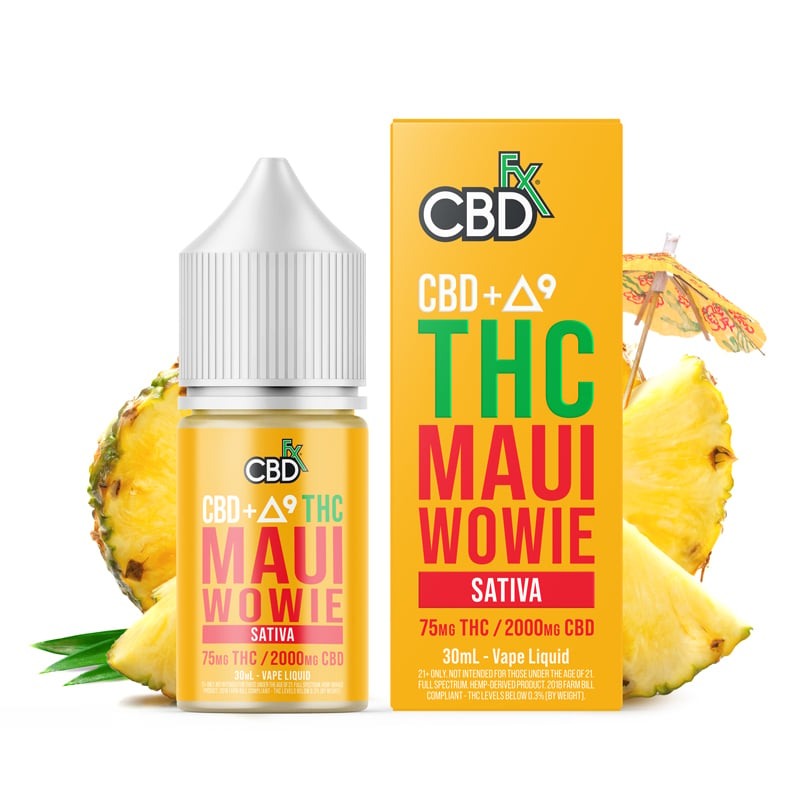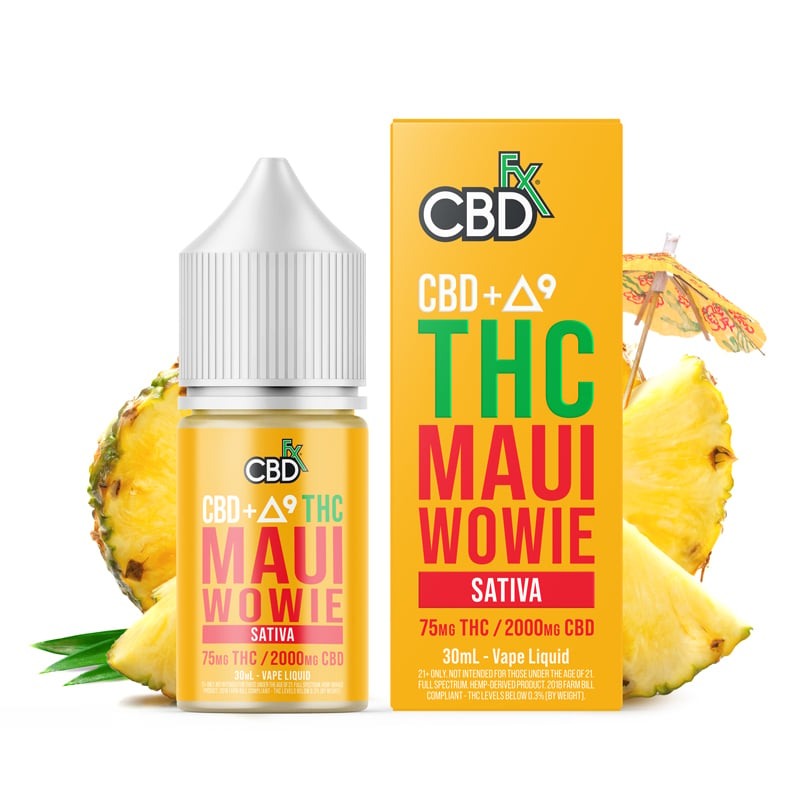 CBD and Delta-9 THC Sativa Vape Juice Maui Wowie
by

CBDfx
$89.99
Buy Now
On Official Website
CBDfx Shipping Terms:
Free shipping from $75. The following shipping methods are available: Free Shipping (5–8 business days). First Class Mail (3-5 business days). Priority (1 to 3 business days). FedEx (2 business days).
Maui Wowie Sativa Vape Juice CBD and Delta-9 THC Review
CBD and Delta-9 Maui Wowie Vape Juice is great for uplifting your mood and even providing moments of inspiration. Maui Wowie is a legendary sativa that has been hailed as a classic. The CBD product conveys to the user the mood and taste of the original strain. Vaping allows you to quickly experience the calming and wellness effects of full spectrum CBD. There is a small amount of THC in the CBD product, which only enhances the positive effects of vape juice. THC content doesn't exceed 0.3 procent and remains legal. CBDfx make their products cruelty and solvent free.
About CBDfx Brand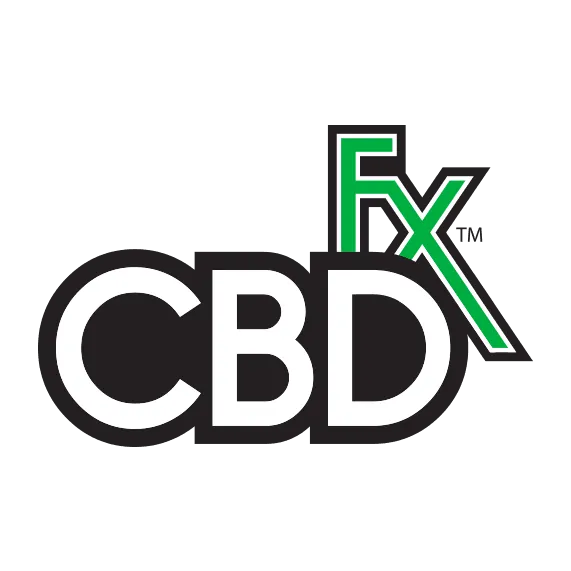 CBDfx was established in San Fernando Valley in 2014. At the time, the CBD industry was still in its infancy but was quickly gaining popularity among consumers, and the brand aims to make CBD available and accessible to beginners and experienced users.. To cater to such a broad market, the company offers tinctures, capsules, gummies, vape juices, and kits and topicals in different dosages, among others.