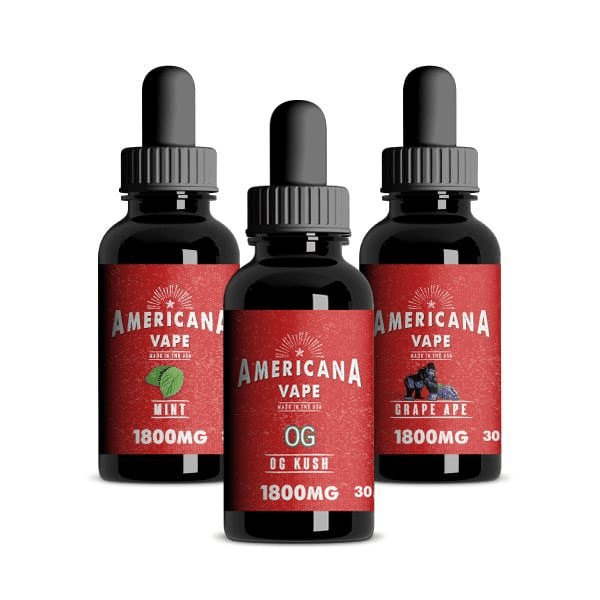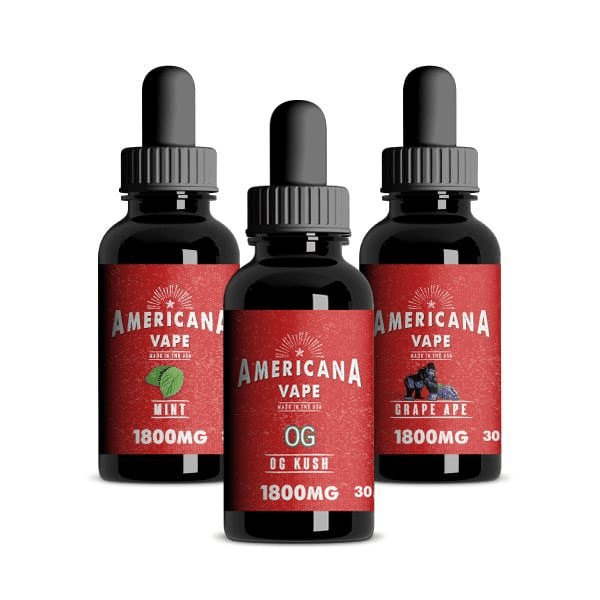 Category: CBD Vaping
Subcategory: CBD Vape Oils
Brand: Americana Uncut
CBD: 1800mg
THC: 0%
Strain: Mint, Grape Ape, OG Kush
Volume: 30ml
Flavour: Natural
Americana Uncut CBD Vape Oil Full Spectrum 1800mg, 30mL Review
Americana Uncut has crafted exceptional vape oil that comes in a bottle with a dropper cap. The convenient bottles are compatible with refillable vaping setups. CBD Vape Oil Full Spectrum 1800mg 30ml (Choose Flavor) is a hemp extract that includes naturally-occurring terpenes and cannabinoids and supports the entourage effect. MCT oil is added as a carrier. The extract is quite potent and delivers 6 mg of CBD per puff. The vape oil is available in 3 popular strain options: OG Kush (lemon, skunk, and fuel aromas), Grape Ape (a grape flavor), and Mint (a refreshing mint smell).
About Americana Uncut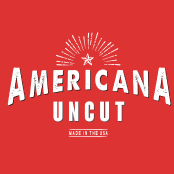 Americana Uncut is an Oregon-based CBD company. The brand is known for its diverse selection of top-tier, hemp-infused products.. The primary mission behind the brand is to deliver customers the purest and most potent products for health and wellness.
Discover More CBD Products by Category