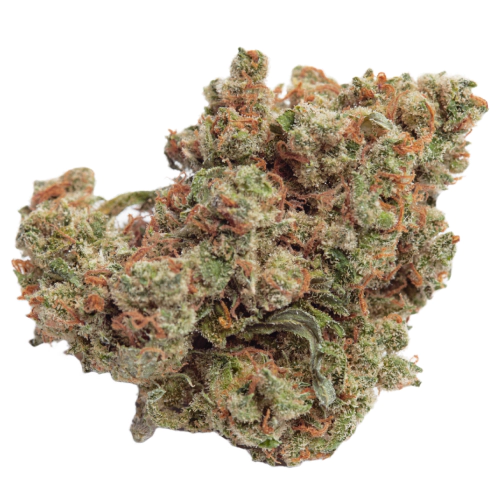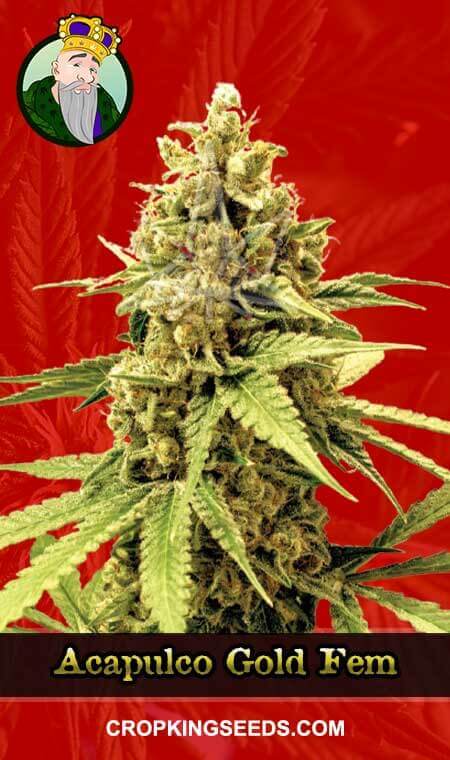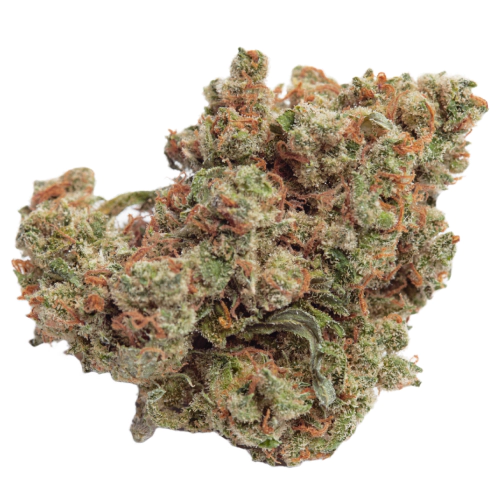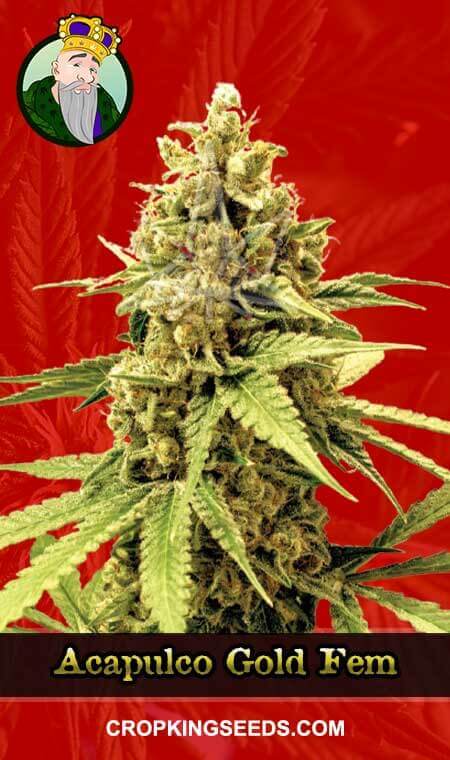 Acapulco Gold Feminized Seeds
by Crop King Seeds
On Official Website
10% OFF ALL MARIJUANA SEEDS
KING10
Crop King Seeds Shipping Terms:
Free shipping for orders over $200 Shipped with complete privacy Express shipments take 2-5 days for delivery
CBD: 0.70%
THC: 17%
Seed Type: Feminized
Yields: 18oz (500g)
Climate: Temperate, Sunny
Genetics: Central American Sativa landrace
Growing difficulty: Hard
Feminized Acapulco Gold Seeds: Guide for Growers
The genetics of the Acapulco Gold stems from Central America, where it was first cultivated in the 1970s in the mountains of Mexico. In the 1980s, it was brought to the United States and gained popularity immediately due to its potent effects and stunning flavor profile. This strain has been mentioned in popular TV shows, movies, and songs. It is the 2010 High Times Cannabis Cup winner in Amsterdam.
What Are the Flavors and Effects of Acapulco Gold?
Acapulco Gold seeds carry less genetic information than their counterparts, but they are the best option for growers looking for a faster way to cultivate this weed with minimal issues. This sativa-dominant hybrid comes with a 60/40 Sativa/Indica ratio. It has a THC content of 17% and a low CBD concentration of less than 1%. Users can expect energizing, motivating, and euphoric effects. They get a sense of complete happiness, blanketing them as they inhale its fruity and exotic smoke with earthy and pungent notes. More experienced smokers may also discern coffee and piney aromas. This marijuana is effective in reducing symptoms of anxiety, stress, insomnia, and chronic pain. Finding Acapulco Gold seeds for sale is easy because they are available in almost any seed bank.
Tips to Master Acapulco Gold Feminized Cultivation
Feminized Acapulco Gold seeds have moderate cultivation difficulty. The plants are pretty hardy and resistant to mold, pests, and microbes unless diseases are introduced in the grow room due to unhygienic cultivation practices.
This weed prefers dry weather and high temperatures with plenty of light and thrives in Mediterranean and tropical climates. These drought-tolerant plants need some humidity during their vegetative stage. When they begin to flower, they can withstand dry conditions. However, if the air is too dry, the plants may be susceptible to powdery mildew. This weed doesn't tolerate severe temperature fluctuations. It means that cultivators who live in colder climates should opt for indoor growing and use intense grow lights to replicate the sun's rays. The plants can withstand an arid temperature range of 68°-85°F. If the temperatures get higher, this weed will experience stress and may stop growing, so provide some shade for your plants during the hottest days.
Water the plants regularly but avoid making the soil too soggy. Also, this cannabis requires proper nutrients to grow healthy and strong. It needs macronutrients, such as potassium (K) and nitrogen (N) for its vegetative growth and phosphorus (P) for flowering and fruiting. Micronutrients, such as iron (Fe), manganese (Mn), zinc (Zn), Copper (Cu), and magnesium (Mg) are no less important for the proper growth of Acapulco Gold plants and bountiful crops. These components are available in most commercial fertilizers in powdered or liquid form. Secondary nutrients such as calcium (Ca) and sulfur (S) are required in moderate amounts. They can be found in gypsum or bone meal.
Gardeners can expect their plants to grow up to 3-3.6ft high, but this weed can reach even 6ft if given the right amount of space during its blooming period. A bit of training will allow growers to keep the plants looking tidy indoors. So, they can top the plants without affecting yields. Also, make sure the grow room is well-ventilated.
What Yield to Expect from These Seeds?
As its name suggests, Acapulco Gold plants produce buds with gold and reddish-brown spots carrying visible THC crystals. Their flowering period is 8-10 weeks when grown indoors. Outdoor growers harvest in mid-October, provided the autumn months are warm.
Plants grown inside deliver about 15-17 ounces of weed per 1 m2. Those enjoying natural light outdoors may give up to 18 ounces per plant. The weed receiving proper nutrition, light, and warmth during its vegetative and flowering stages produces the most potent cannabinoid-rich nuggets.
About Crop King Seeds
Crop King Seeds was established in 2005 in Canada and started as a small firm improvising with cannabis seeds. Soon, it turned into a full-fledged company with 300 outlets.. Then, there was a transition into an online store.