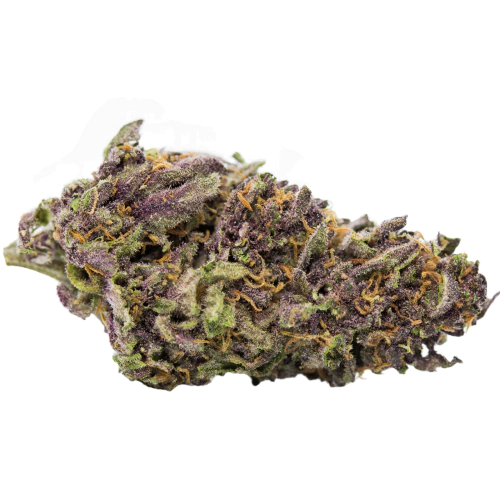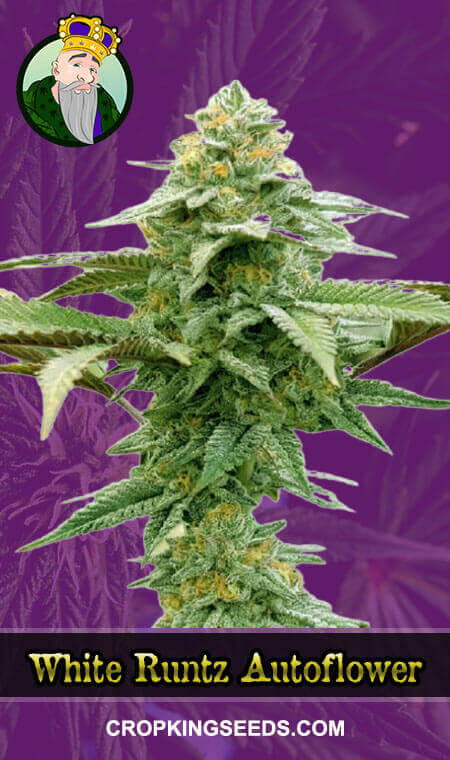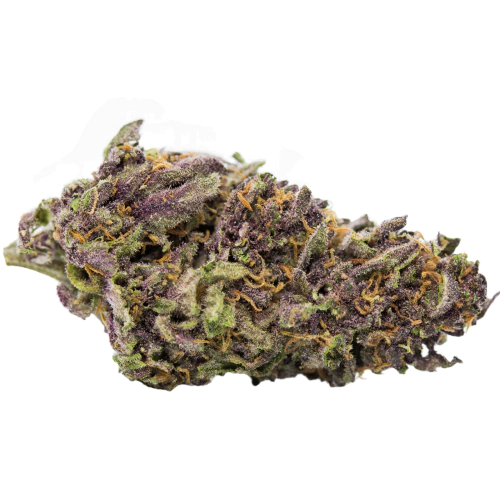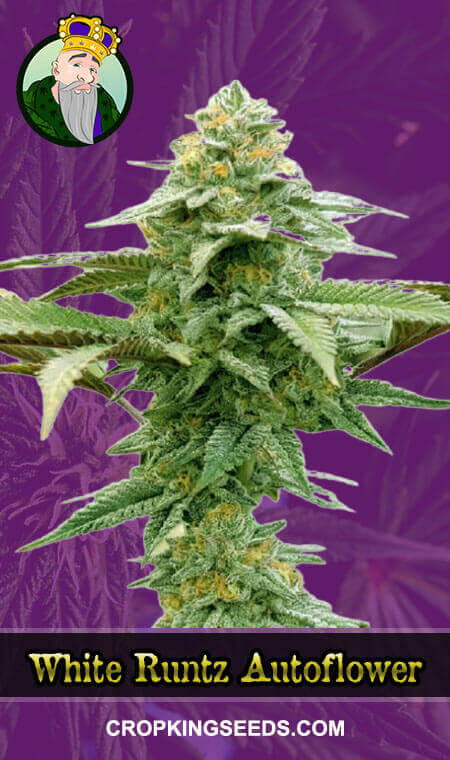 White Runtz Autoflower Seeds
by Crop King Seeds
On Official Website
10% OFF ALL MARIJUANA SEEDS
KING10
Crop King Seeds Shipping Terms:
Free shipping for orders over $200 Shipped with complete privacy Express shipments take 2-5 days for delivery
CBD: 0.42 - 0.57%
THC: 24 - 29%
Seed Type: Autoflower
Type: Hybrid
Yields: 14oz - 18oz (390g - 510g)
Climate: Cool, Low humidity
Effects: Motivation, Focus, Productivity
Flavors: Fruit, Sweet, Creamy, Earthy, Diesel
Genetics: Gelato X Zkittlez
Environment: Indoors, Outdoors
Harvest period: October
Flowering period: 8 - 9 Weeks
Growing difficulty: Medium
White Runtz Seeds Overview and Guide for Growers
White Runtz is a cannabis strain created with a 50/50 blend of the Zkittlez and Gelato strains. It is famous for its iconic potency and long-lasting high due to THC levels reaching 24-29%. Growers choose it for a delicious mix of sour and sweet flavors, with notes of citrus, fruit, candy, and a touch of fuel and earth.
What Effects Does the White Runtz Offer?
The high from White Runtz buds kicks in immediately, bringing a deep experience full of laughs, euphoria, and tranquility. The strain initiates optimistic thoughts and relieves people with depression, anxiety, and stress.
How to Grow White Runtz Autoflower
These seeds are autoflower. They are rated as moderately challenging to grow and are a breeze to work with for seasoned growers. However, they can be cultivated by beginners ready to devote extra time and effort. The plants don't require special light cycle adjustment and have a short flowering period of 8-9 weeks. Since the strain is very adaptable, it can be cultivated both indoors and outdoors. It offers a generous yield of:
14-16 oz. per 1 m2, if grown indoors;
19 oz. per plant, if grown outdoors.
If not trained, the White Runtz plant may grow to a big size (3-6 feet high). You can utilize Screen of Green (SCROG), Low-Stress Training (LST), Sea of Green (SOG) methods, or topping to control its height.
The plants are not notably resistant to diseases and pests, so growers should implement various programs to protect them.
Germination
White Runtz autoflower seeds are recommended to germinate using the wet paper towel method. This way, seeds only take 2-3 days to sprout and can be transplanted into a flower pot.
Temperature
This cannabis thrives in cooler climates. Experienced growers recommend keeping the temperature between 60°F and 75°F to prevent heat from leaching the plant and affecting its nutrient levels and taste. It prefers the Mediterranean climate with less heat and humidity.
Humidity
These seeds are susceptible to mold. Therefore, it's recommended to grow White Runtz autoflower in semi-humid environments with 50%-60% humidity. Also, plants should be trimmed more carefully.
Soil
Seeds of this autoflower strain prefer a light soil mix. The primary tip is to stay away from heavily fertilized soils. According to expert cultivators, the best substrate is a 50/50 blend of light, peat-based soil and coco coir. Additionally, you may add perlite for better drainage. This cannabis requires fewer added nutrients, so it's important not to overload your plant with them.
How Quickly Does White Runtz Seeds Grow?
This weed takes approximately two and a half months from seed to harvest. Most plants develop mature flowers and buds in 4-6 weeks and are ready to harvest in about 8-9 weeks indoors. It is an ideal option for growers who seek a quick harvest. If grown outdoors, this strain is usually harvested between late September and mid-October in moderately warm climates.
About Crop King Seeds
Crop King Seeds was established in 2005 in Canada and started as a small firm improvising with cannabis seeds. Soon, it turned into a full-fledged company with 300 outlets.. Then, there was a transition into an online store.