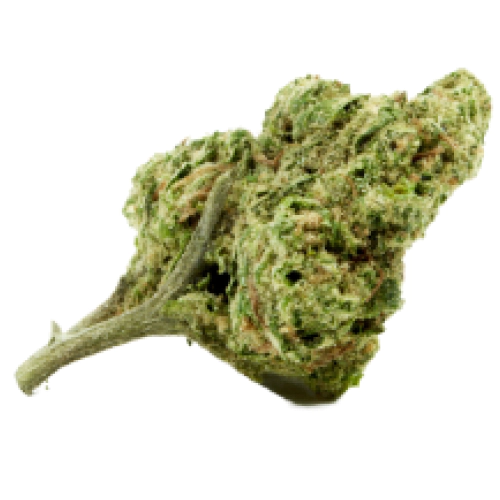 Stock photo similar to Apollo 13 Strain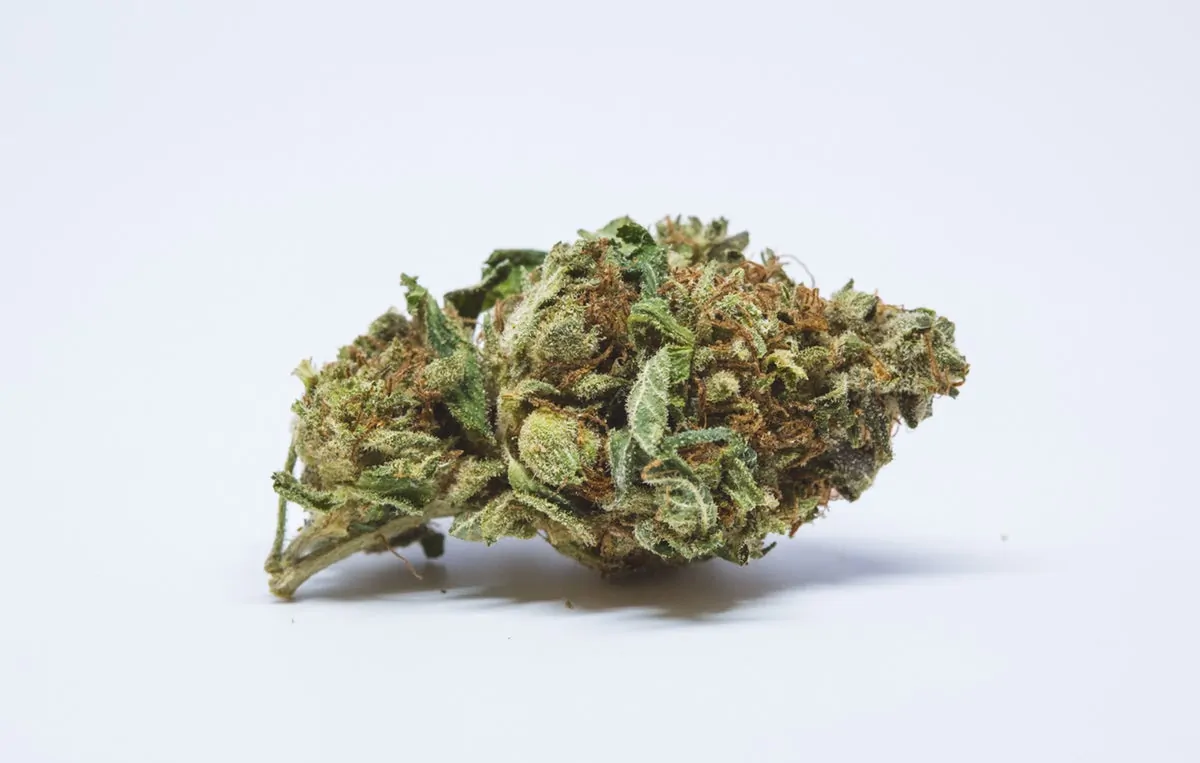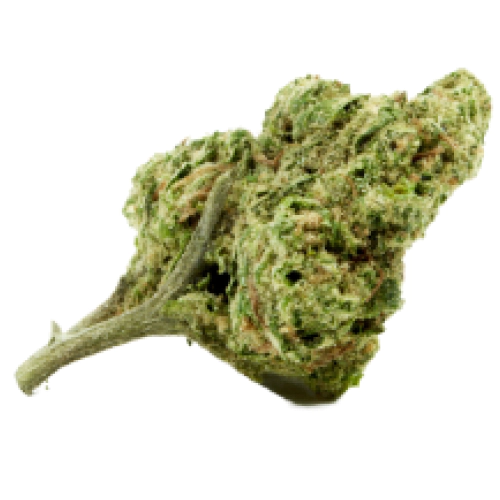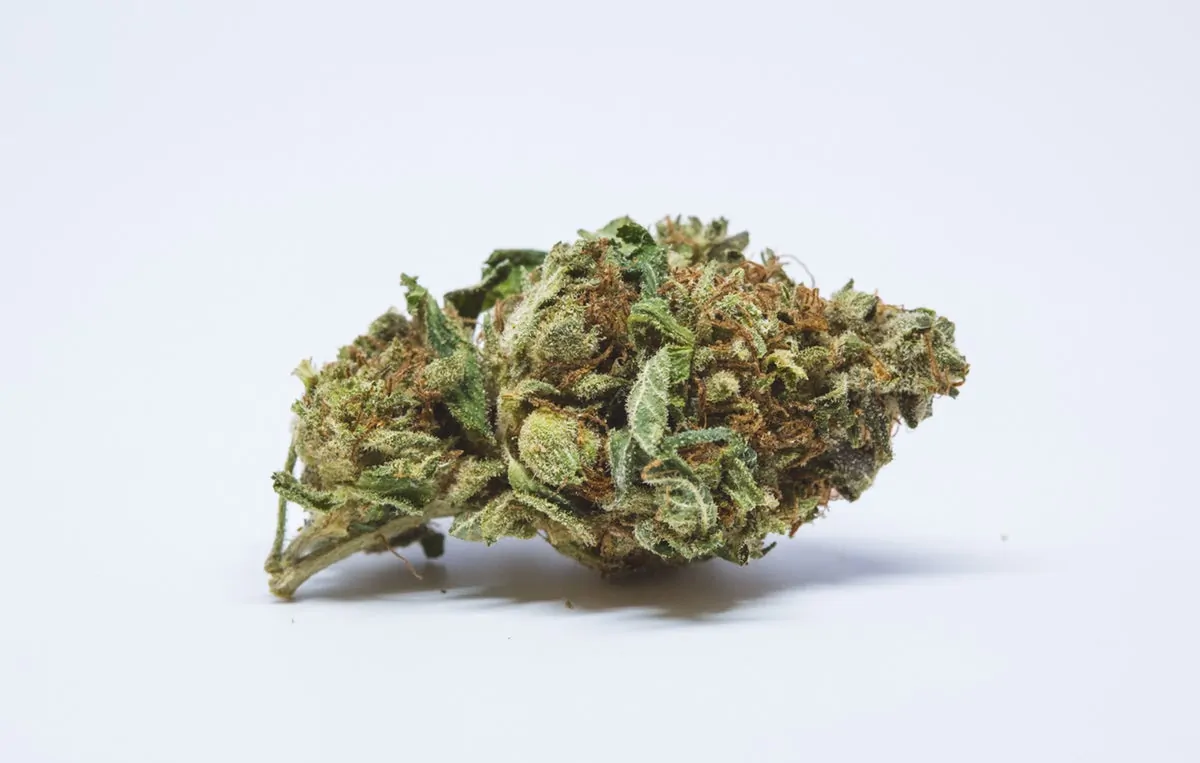 Apollo 13
Cannabinoid THC Dominant
THC 15.25 - 17.25%
CBD 0.34 - 0.62%
Effect Uplifted
Side Effect Thirst and dry mouth
Flavor Sweet
Your Guide on Apollo 13 Strain: You Should Try This
CBD
0%
0.4%
0.8%
1.2%
1.6%
2%
We constantly hear of Apollo 13 – the strain that gets praised by many. This is one of the best strains created by the Brothers Grimm, renowned breeders known for their quality weed. The strain is a cross between the Genius and P75 – two strains that have received tremendous success throughout the years. Based on this, it's safe to say that this strain has quite the lineage.
But, before we go into the lineage of the Apollo 13 strain, we should give you some general information about this weed. The Apollo strain is rare considering that only 500 seeds came from the original stock.
It's good for novice growers as the flowering time is comparatively short and the plant produces large and dense cannabis buds. With a unique aroma, a little skunky aftertaste, and amazing effects, it's no wonder why the Apollo 13 strain has raised such an interest among people. Curious to find out more? Then have a look at the Apollo 13 strain review.
History Of Apollo 13 Strain
The genetics of the Apollo weed was first designed by Brothers Grimm. Ever since, consumers report uplifted moods, a rise in creativity, and a feeling of euphoria. According to research, the Apollo marijuana gives people energy and provides them with a spacey head high.
Since the plant requires very little attention and usually produces flowers in seven to eight weeks, it's perfect for any grower. It can be grown both indoors and outdoors. Because of the flexibility it offers, breeders have come up with many versions of Apollo marijuana.
The lineage of Apollo 13 strain
To leverage the growing attributes and medicinal features of the 13 strain, many new strains have been bred, making for an amazing lineage of this particular weed. These include:
The Void or the Purple Apollo 13
The Third Dimension or the 3D mix
Vortex, produced by TGA DNA
Astroboy
Sputnik
Trifecta
Apollo 13 Effects
According to the Apollo 13 information on consuming, this weed is best used during the daytime. The strain is good at relieving minor aches, however, it's not effective against severe pain. It's also known to increase appetite and treat nausea.
Apollo 13 is a good help to regain your strength at the end of a long day. If you are tired of the daily hustle, this strain will be your safe haven – a secret tool to escape the everyday routine. It will provide you a burst of energy, allowing you to stay active and get rid of the fatigue keeping you down. Soon after you take the weed, it will improve your mood, making you more sociable and positive. That's why this weed is often used if you want to spend time with your friends.
Thanks to the soothing effect of this strain, taking it softens the muscles without causing laziness. On the opposite, the drug delivers an energy surge that will motivate the user to complete his tasks, preventing fatigue and other after-effects.
Read carefully the information on how to consume Apollo 13 properly and find the right dosage for you. If consumed properly, you will notice sparks in energy and creativity.
Medical Appointments Of Apollo 13
Through different cannabinoids like CBD, THC, and terpenes, the strain Apollo 13 provides treatment of a multitude of different issues. It has the ability to boost your mood and give your brain a euphoric push. Thereby, the drug leaves your stress behind, helping to cope with daily activities.
If consumed in excess amounts, Apollo 13 can potentially cause a psychedelic after-effect that eventually leads to anxiety and paranoia. Adhere to the recommended dosage and you will not have any unwanted feelings. Instead, it will calm the stressful thoughts and give you a better sense of well-being.
Apollo 13 reportedly helps people with depression. The energy boost beats fatigue and gives you an invigorating push. Also, the drug is used to reduce mild pains. Due to the painkilling features, the Apollo 13 strain shifts the mindset and distracts consumers from any mild pain they are experiencing. That makes it a perfect cure for migraines, backaches, muscle cramps, as well as PMS symptoms.
Negatives
Some of the negative effects of the Apollo 13 strain include:
Dry mouth (typical among male consumers)
Dry and red eyes (typical among male consumers)
Paranoia (equally present in both genders)
Dizziness (equally present in both genders)
Headache (typical among female consumers)
People who take this strain for the first time can feel disoriented. THC in Apollo 13 lowers blood pressure, which in turn causes blood vessels and capillaries to dilate, specifically your ocular capillaries. This increases the flow of blood to the eyes and reduces intraocular pressure. The increase in blood flow and a decrease in blood pressure can cause the red eyes. A much rarer experience is paranoia, which can also be accompanied by a dizzyness if people overuse the drug and approach the overdose threshold.
These side-effects happen only if you consume beyond your limits. But still, in most cases, the typical side-effect is a slight headache. That's why it is best to start with a smaller dose and proceed with the recommended dosage.
What Are The Reasons To Choose Apollo 13 Strain?
Here are some of the characteristics and the reasons why you should choose the Apollo 13 strain:
Looks: the plant is less finicky and has large sticky buds
Smell and aroma: it has a unique aroma, a pungent one. The scent is earthy and peppery, with a punch of citrus and sour fruit.
Flavor: the taste has the tea herbal note and a skunky aftertaste.
Qualities: thanks to the numerous energizing and cerebral effects, as well as the ability to reduce mild pain, this plant is considered to be highly beneficial for its users.
One more thing we discovered about the plant for the purpose of this Apollo 13 review is that the more popular version is the Sativa-dominant plant, but this is not your only option. There's also an Indica-dominant version of the Apollo 13 strain.
Who Is Apollo 13 More Suitable For?
Everyone who's overwhelmed and stressed by their everyday obligations and tasks is a suitable candidate for the Apollo 13 strain. This is not a plant that helps with severe or chronic pain, but it's widely used by people with migraines, PMS symptoms, as well as those feeling some kind of a mild ache.
The weed is also widely used by people who need an extra boost to complete their tasks, as well as at parties with people who want to have more energized, better time. As long as it is used in the proper dosage, the plant can have great energizing, as well as somewhat healing effects on its users.
Opinion By Growers
As we mentioned previously, the Apollo 13 strain is extremely easy to grow. It requires little maintenance and grows within a very short period. Because of this, most growers prefer this strain or at least, start their career with it.
Popularity By Growers
It suffices to say – this plant is extremely popular with growers. It sells well due to its popularity with users, it's extremely easy to maintain and grow, and produces results quickly. In only seven to eight weeks of growing, a new batch of the plant is ready to be sold.
How To Grow
The Sativa-dominant hybrid has some of the best features of the Indica genes embedded into its structure. With a much thicker stalk compared to some other plants, the Apollo 13 strain is shorter, bushy, and sturdier, too. Moreover, the strain is characterized by a semi-compact structure that requires constant pruning and trimming if you want to improve the light circulation and air flow circulation in the lower branches and nodes. This is especially important if you're cultivating the weed indoors. Ventilation is also important in interior Apollo 13 growing.
If possible, use hydroponics. If not, you can use soil to enhance the flavor profile of the weed. By using the Sea of Green setup as well as an early topping, you might be able to reduce the vegetative cycle even further. With the right conditions, the seeds can produce an average of 350-450 grams of buds per square meter in just seven or eight weeks of flowering.
This strain loves being outside in places where there's continuous sunshine, especially in the Mediterranean. Yes, it can withstand a colder climate, frost, and rainfall, but this can reduce its yield. Therefore, try to keep it dry and warm if you want it to deliver at least the average 450 grams of buds per plant.
Edibles
There's no indication that this strain has been used in edibles or for cooking. Most users prefer taking this strain in its intended form.
Similar Strains
Summary
Has this strain piqued your interest? If it has, you're not the only one. More and more people choose to use Apollo 13 to freshen up, get the much-needed energy, or reduce the constant, mild pain from headaches or other issues.
The idea of this review was to determine the effects, as well as the nature of this particular strain. If used as recommended and purchased from a reliable grower or dispensary, this drug can have amazing effects on the user's body and mood. It eliminates the stress and motivates users to do their everyday tasks, as well as gives them the much-needed euphoric feeling in a busy, busy week.
Side Effects
Thirst and dry mouth
100% Voted
Give your opinion
Simply let us know how this strain tastes or write a detailed review.
Apollo 13 Strain Cannabinoids
| | | |
| --- | --- | --- |
| THC | Tetrahydrocannabinol, or THC, is a major cannabis chemical compound. It is a psychoactive element that stimulates dopamine release and induces euphoria or happiness. THC-rich strains may be helpful with such conditions as lack of appetite, chronic pains , etc. It is considered to be the primary active marijuana component. | 15.25 - 17.25% |
| CBD | Cannabidiol, or CBD, is a major compound in cannabis, which is non-psychoactive. It is also proved to counteract the side effects of the second major component THC. CBD is widely used for medicinal purposes in rubs, oils and so on. It is helpful in muscle pain cases, may treat arthritis and migraines. Even Greeks used it against pain, while Queen Victoria applied it to get rid of menstrual cramps. | 0.34 - 0.62% |
| CBC | Cannabichromene, or CBC, is a minor cannabinoid, meaning that its quantity in cannabis is quite little. Though it has the same origin as CBD and THC, it is different in functions. Without any psychoactive effects, it is an efficient cannabis compound in combating acne and depression. CBC produces analgesic, antibacterial and anti-inflammatory effects. | 0.27 - 0.6% |
| CBG | Cannabigerol, or CBG, is one of the minor cannabis compounds in adult plants. On the other hand, young ones contain a lot of this antibacterial and anti-inflammatory component. During the growth, CBG is converted into different cannabinoids, mostly THC and CBD. The compound itself increases appetite and decreases eye pressure. | 0.44 - 1.25% |
| CBN | Cannabinol, or CBN, is a trace element in cannabis that is considered to be mildly psychoactive. It appears from oxidation THC, exposed to light and heat. CBN is mostly contained in old cannabis and in traditional hashish. It is effective against insomnia, bacterial infections and appetite loss. | 0.34 - 0.48% |
| THCV | Tetrahydrocannabivarin, or THC-V, is a compound contained in cannabis in trace amounts. Even though it is close to THC molecularly, it is different in effects. This compound may be psychoactive only in large amounts. THC-V reduces blood sugar, controls appetite, stimulates bone growth, etc. African Sativa strains are the richest in THC-V. | 0.25 - 1.01% |
Apollo 13 Terpene Profile
Carene

Carene (also known as Delta-3 carene) is a terpene found in rosemary, lemons, pines, and cedars, offering citrusy and cypress aroma. Studies on mice showed that carene provides anti-inflammatory effects, as well as promotes bone health and chronic pain relief.

0.02%

Pinene

Pinene is one of the most widespread terpenes in nature, found in pine trees, basil, nutmeg, parsley, and rosemary. Cannabis containing terpene (alpha-pinene or α-pinene) boasts a strong pine scent. Pinene is responsible for anti-inflammatory, pain-relieving, and anti-anxiety effects.

0.13%

Myrcene

Myrcene (also known as β-myrcene) is one of the most common terpenes found in cannabis, representing more than 20% of the modern marijuana terpene profile. Myrcene has a distinct earthy, musky flavor, resembling cloves. It is responsible for calming and soothing effects of weed. Myrcene is also found in hops, thyme, mango, lemongrass, guava melon.

0.33%

Ocimene

Ocimene (derived from the Ancient Greek word Ocimum meaning basil) is a terpene with sweet and herbaceous flavors, also boasting citrusy and woody undertones. Naturally, ocimene occurs in mint, parsley, orchids, hops, kumquats, mangoes, basil, bergamot, lavender, and pepper. Offers antifungal, anti-inflammatory, and antiviral properties.

0.01%

Camphene

Camphene is terpene common for carrots, pepper, dill, fennel, nutmeg, thyme, as well as other fruits and vegetables. Camphene has a damp, pungent, herbal, minty aroma with pine undertones. In cannabis, mostly found in Indica strains. Camphene causes cooling sensations, having anti-inflammatory, antibiotic, antioxidant, analgesic, and antifungal effects.

0.13%

Humulene

Humulene (also known as α-humulene) is one of the major terpenes found in cannabis, contributing to woody, earthy, spicy, herbaceous, and, mainly, floral aromas of cannabis. Used in modern medicine, humulene offers anti-inflammatory, antibacterial, and appetite suppressant effects, which have been well-researched by pharmaceutical companies.

0.04%

Limonene

Limonene (also known as d-limonene) is the second most common terpene in nature and the third most common terpene in cannabis. It has a powerful citrus aroma and can be found in all citruses, including lemons, oranges, grapefruits, limes, juniper, etc. Limonene is known to elevate moods and provide anxiety, depression, and stress relief.

0.13%

Linalool

Linalool (also known as beta linalool, linalyl alcohol, linaloyl oxide, and p-linalool) is one of the rarest terpenes found in cannabis, mostly in small quantities. Linalool is known for its spicy and lavender aroma, bringing relaxation and calming effects. It is also said to provide anti-inflammatory and analgesic properties that can be useful for athletes.

0.07%

Terpinolene

Terpinolene is one of the most common terpenes found in cannabis; however, It's usually presented in small quantities. Is responsible for piney, floral, herbaceous, and even a little bit citrusy aroma of cannabis. Terpinolene can be found in lilacs, nutmeg, and cumin. In cannabis, terpinolene contributes to the sensation of "freshness." Has the potential to reduce the risk of heart diseases.

0.01%

Caryophyllene

Caryophyllene (also known as beta or b caryophyllene) is a terpene found in many herbs and spices, such as black pepper, basil, rosemary, and oregano. Cannabis high in caryophyllene delivers a strong spicy, peppery aroma, resembling cinnamon and cloves. Caryophyllene offers potent anti-inflammatory and sedative effects.

0.14%

Total terpenes content

1.01%
Growing Info
Flowering time
49 - 56 Days
Flowering type
Photoperiod
Yield indoor
0.5 - 1 Oz/Ft² (~ 300 g/m²)
FAQ
Due to its good medicinal values, many new phenotypes have been bred from this weed. They include the following:
Astroboy

Sputnik

Trifecta

The vortex which was produced by TGA DNA

The Third Dimension or the 3D mix

The Void or the Purple Apollo 13