All About Cannabis Stores
Find more about Helga Green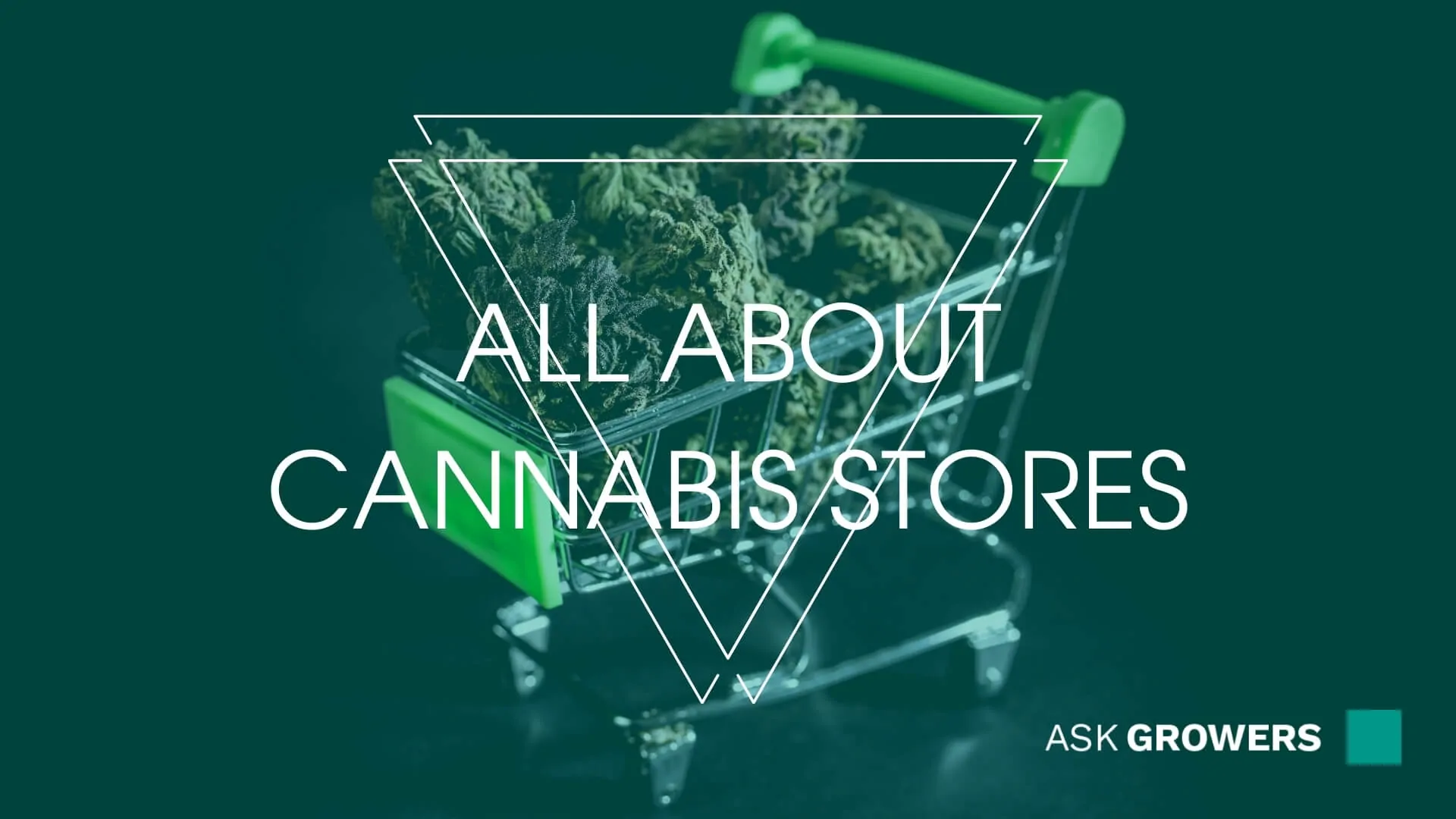 In the 30s, in the time of the anti-drug campaign, people could hardly imagine that in some states, adults would be able to buy some weed in local stores without any difficulty. Moreover, in the 70s, 80s, and the 90s, people still doubted that such an opportunity would be available one day.
Though more and more states of the US have already legalized medical cannabis, and most of them have already decriminalized marijuana, recreational marijuana is still illegal in a lot of states, and more importantly, at the federal level.
Does it mean that weed stores are illegal and that customers are breaking the law? What is really going on? Can someone just buy something at a random cannabis store? What are the differences between dispensaries and recreational marijuana stores? How do such stores work with suppliers and customers? What should one know when visiting one of these stores and how to choose the best dispensary? As you can see, there are many questions to answer.
However, it is not as complicated as it seems. Let us take a closer look at all the most significant aspects of cannabis retail trade in the United States of America.
What Is the Difference Between a Dispensary & Cannabis Store?
The term "store" is often used as the synonym of the term "dispensary," but this is just a common mistake. The difference between them is huge in part because they have different target audiences.
What Is a Marijuana Dispensary?
A dispensary has more in common with a drug store – all dispensaries primarily serve the needs of people who need cannabis for medical reasons (the number of diseases and disorders which can be treated with, among other things, medical marijuana). Simply put, dispensaries have a certain target audience – people who are recommended to use cannabis to treat their disease (MMJ program). Look at the addresses of dispensaries near you.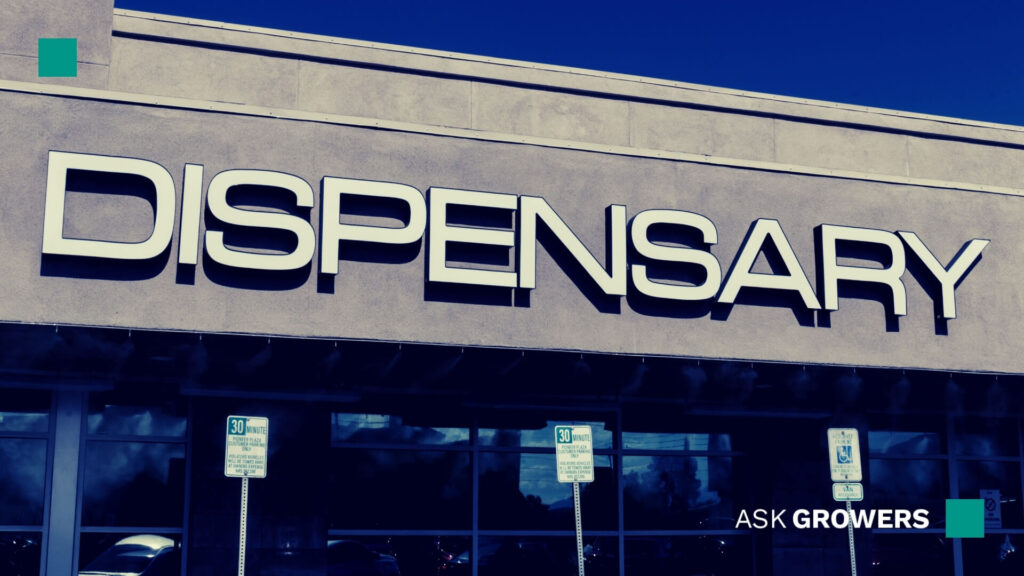 Please note that you cannot just come to a dispensary in a "legal" state and buy something that you like. There are a few things to consider. Firstly, in some states, you must be a resident to buy anything in a dispensary, and in some states, out-of-state cards are accepted.
Does one need a prescription to buy something in such a place? Well, there is no simple answer. Marijuana is not legal at the federal level, and that makes it impossible for a doctor to write a prescription. Nevertheless, a doctor can write a recommendation, which, in turn, allows a patient to buy products in dispensaries in most states. In most cases, dispensaries take copies of such recommendations.
As for the customer experience, in a dispensary, people usually wait in a room until they are invited to the next room, where they get everything they need. There, a qualified staff member serves every customer, gives recommendations, and answers all the questions about the available products.
What Is the Weed Store?
Unlike a dispensary, a recreational cannabis store (which is sometimes called a recreational dispensary) is focused on another target audience – people who consume marijuana for recreational purposes. Moreover, they usually have many more customers, so they cannot serve every one of them separately. The selection of various products is also much wider – unlike dispensaries, stores usually offer tons of CBD and THC products from cartridges to edibles and capsules.
It should also be noted that such stores pay more attention to branding, packaging, and aesthetics at large.
Most stores have their websites, so customers can choose a product or products they need at home – it saves a lot of time you could spend choosing the products you see for the first time. However, all consumers should also consider that even if they know exactly what they need, staff will still offer other products like oils, edibles, flowers, etc.
A cannabis store is still a store, and sellers are interested in selling as many products as possible.
The most popular weed seeds in cannabis stores
---
Read Also: How To Buy Recreational Marijuana
---
Prices in Cannabis Shops: Dispensaries vs. Stores
It may seem that if retailers sell cannabis, they are supposed to set equal prices, but this is not true. In most cases, prices at dispensaries are significantly lower. This, however, can be explained by a few good reasons.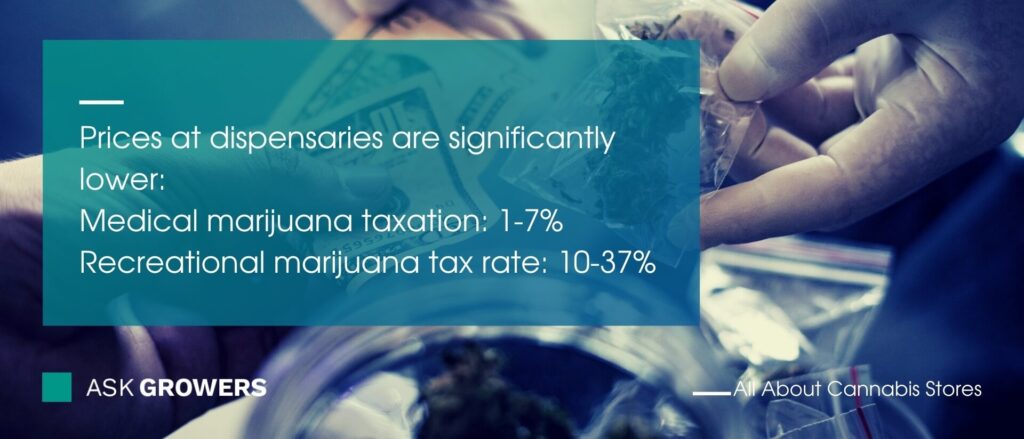 First of all, medical cannabis is taxed at lower rates, and that seems fair to most people. For instance, there is no excise tax on medical cannabis, while the tax on recreational marijuana is up to 37% (may vary by state). In Colorado, the situation is a bit different: the total tax on cannabis is 15%, and it includes a sales tax of 2.9%. Patients who consume medical marijuana pay only 2.9%, so, the cannabis products are almost a quarter cheaper for them.
Of course, consumers who buy medical cannabis must have a recommendation from a doctor, so the cost of consolation and application fees offset the lower cost of weed, but it is still cheaper, especially, if you use it regularly.
The stores also pay full taxes that are passed onto a buyer. They hire more sales consultants and often face tough regulations in most states. Stores also need to care about safe packaging, permits, and tests. As for testing, the situation in some states is difficult: for example, in CA, there are less than 30 labs and many more stores, so delays are inevitable.
How Top Cannabis Stores Work With the Customers?
As we have noted before, the competition on the market becomes more and more fierce. That is why all top dispensaries and recreational stores make everything possible to turn the visit into their stores into an exciting, unforgettable experience. What to expect from the best cannabis stores? Let us see.
Creating the atmosphere. When cannabis is sold in the streets, the product is promoting itself. It is hard to get, and the demand is higher than the supply. Owners of legal stores understand that they need a concept, an idea, a brand, a unique atmosphere that will make the store special. They create it providing a customer with an opportunity to get a unique experience instead of just visiting a regular, impersonal store.
Using advanced technologies to streamline operations. Owners of top stores understand that the customers do not want to wait for hours to talk to a budtender. That is why they use the programs, touchscreen menus to accelerate all the processes.
Hiring the most qualified budtenders. This is a must for every store that wants to be the best store in the area. A good budtender must know answers to all the questions a customer can ask, give the best recommendation, and be prepared for anything.
These are the three most important things for the owners of the top cannabis store usually consider when starting a business. But how can one understand which of the dispensaries is the best one?
How Do Stores & Dispensaries Work With Vendors?
Finding a cannabis supplier is not a simple task, especially considering the fact that marijuana is still not legal at the federal level. So, there are certain things that all top cannabis stores consider when choosing a vendor.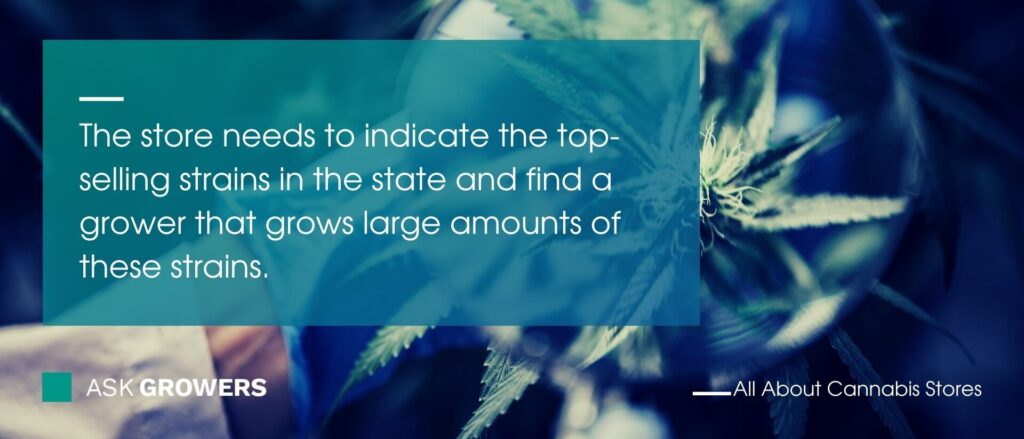 Firstly, they analyze demand & supply in the state. As we noted before, in some states, there is a higher demand for licensed growers – in California and Washington, for example, the number of growers is significantly lower than the number of dispensaries and stores that need a supplier. That is why some digging is needed. Moreover, a store needs to indicate the top-selling strains in the state and find a grower that grows large amounts of these strains. The same approach can be applied to the type of product – if a store is focused on edibles or chewing gums, or vape oils, the owner needs to make sure that a supplier can provide the store with the necessary amount of such products. Hence, at this stage, the most suitable options are chosen.
Just like in any other industry, vetting is a must for everyone who is going to open a cannabis store. This is quite a complicated and time-consuming process, but the result is worth it. New stores usually verify the license, discuss barcodes, each other's expectations and requirements, variety of products, lead times, and stocks. Of course, much attention is paid to the quality of the product.
Then the parties measure the margin – though there are some standard points, some growers set too high prices, so this may be a matter to discuss. If the conditions of cooperation are acceptable as for retailers, as for suppliers, they sign the agreement and start working together.
5 Tips for Cannabis Store Visitors
All consumers want to choose the top store, but the thing is they need to learn some general rules first. It is no rocket science, but these simple recommendations can help you avoid serious problems and big disappointments.
You need to be an adult to buy anything in such places – in most cases, 18-year-old patients can buy medical cannabis in a dispensary, while the products in stores are available only to customers aged 21 and older.
There are max purchase limits, and every state sets its own rules. In California, for instance, patients can buy 8 ounces or less, while consumers can purchase up to one ounce.
As we have noted before, the consumer experience in stores & dispensaries is different. On the one hand, there is a wide selection of products in the store, the branding is better, i.e., it is a more aesthetic experience. However, you can buy more marijuana in a dispensary. By the way, edibles are usually stronger there, and the selection of concentrates is wider.
Make sure that you have an ID and some cash when buying something in such stores & dispensaries. Considering that cannabis is still illegal at the federal level, most banks do not provide their services to such stores. There may be an ATM, but they usually charge higher fees. There are some exceptions to this rule, but they just prove the rule.
There are no returns, so be very careful when choosing cannabis products offline and online.
Final Thoughts
Currently, there are over 7,450 dispensaries in the United States. Colorado is the leader in this competition – over 428 medical dispensaries can be found in this state only. Unfortunately, there are no precise statistics on the number of recreational stores in the country, but we know that the industry, in particular, cannabis retailing is growing year by year. Find dispensaries in Сalifornia.
Though cannabis is not legal at the cannabis level yet and though customers may face certain challenges when buying such products (for example, inability to pay the bill using your bank card instead of cash), it is developing rapidly. Moreover, despite the difficulties dispensaries and stores face from taxes and application fees to the lack of suppliers, starting a cannabis business still makes sense. Nobody knows how this business will change after cannabis is finally legalized, but even now, both medical and recreational marijuana is in great demand that does not seem to decrease.
Sources
https://www.ncsl.org/research/health/state-medical-marijuana-laws.aspx
https://www.thirdway.org/one-pager/how-states-tax-medical-marijuana
https://www.taxpolicycenter.org/briefing-book/how-do-marijuana-taxes-work
https://www.colorado.gov/pacific/enforcement/med-licensed-facilitiesz