Schmitty's Snuff Snuff Reserve CBD Wintergreen Flavor
Category: CBD Concentrates
Brand: Schmitty's Snuff
CBD: 250 mg
THC: 0%
Flavour: Wintergreen
Quantity: 28 g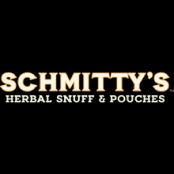 Schmitty's Snuff
Official Brand Website
Secure shopping
Schmitty's Snuff Snuff Reserve CBD Wintergreen Flavor Review
Snuff Reserve CBD Wintergreen Flavor is a premium herbal product, also known as smokeless CBD, that includes top-quality ingredients. In addition to 250 mg of full-spectrum CBD, Schmitty's Snuff uses natural tea, honey, and molasses. The tea blend is specially selected for its high vitamin, mineral, and antioxidant content. Consumers who prefer the coolness of spearmint will enjoy a wintergreen product flavor. The snuff has no detectable THC levels and comes in convenient 1-ounce cans. It contains no tobacco or nicotine. The delivery method is unique: the product is placed between the cheek and the gum for better bioavailability and faster action.
About Schmitty's Snuff
Schmitty's Herbal Snuff & Pouches is a company started in 2018 by the Schmitt family. The founder, Pamela Schmitt is into health and was desperately looking for healthy alternatives to snuff to help her husband enjoy his favorite chew without harm to his health.. Being unable to find the alternatives her husband would love, Pamela started sourcing tea from all over the world and trying to cook it with natural ingredients.
CBD Concentrates by Subcategories