Penelope's Bloom Calming CBD Treats for Large Dogs 600 mg
Category: CBD Products For Pets
Subcategory: CBD Pet Treats
Brand: Penelope's Bloom
CBD: 600 mg
THC: 0%
Weight: 300 g
Flavour: Sweet Potato
Ingredients: Chamomile Powder 100mg, Passion Flower Powder 100mg, L-Tryptophan 50mg, L-Theanine 50mg, Ginger Root Extract 50mg, Valerian Root 50mg, GABA 100mg, Cannabidiol (CBD) 20mg, Organic Potato, Organic Brown Rice Flour, Organic Oats, Organic Flaxseeds, Organic Coconut Oil, Organic Cinnamon, Organic Molasses
Cbd per serving: 20 mg
Suggested dosage: 1 chew
Potential effects: Reduces stress and anxiety, regulates sleep cycle
Servings per pack: 30 chews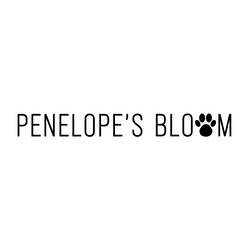 Penelope's Bloom
Official Brand Website
Secure shopping
Penelope's Bloom Stress+Anxiety 600 mg CBD Dog Treats Review
Penelope's Bloom has specially crafted Stress+Anxiety 600 mg CBD dog treats with increased CBD content for large dogs. They help your canine maintain a sense of calm, reduce hyperactivity, manage signs of daily stress, regulate sleep cycles, and soothe digestive discomfort caused by stressful situations. In addition to full-spectrum CBD, Stress+Anxiety 600 mg CBD dog treats contain calming extracts of chamomile, valerian root, and passion flower. Also, their formula includes numerous active ingredients, such as L-Theanine, L-Tryptophan, and GABA, promoting relaxation and tranquility. These vegan CBD pet treats are suitable for dogs of all life stages. They are oven-backed in small batches and smell like cookies. Penelope's Bloom recommends giving them to your dog following the dosing chart.
About Penelope's Bloom
Penelope's Bloom ReviewPenelope's Bloom is a company specializing in pet health. It's a California-based business founded in 2020.. The brand is known for premium-quality, organic, full-spectrum CBD products containing 10mg to 1,000mg of pure, organic CBD extracted from hemp using the safe and sustainable CO2 method.
More CBD Products For Pets
CBD Products For Pets by Subcategories
Discover More CBD Products By Specific Category