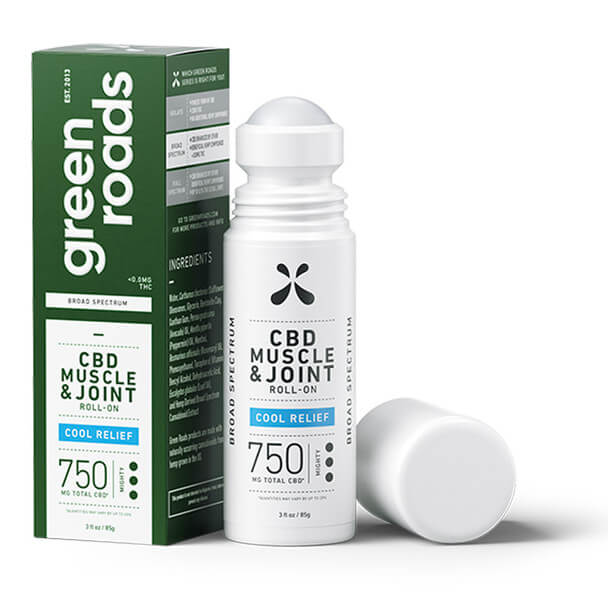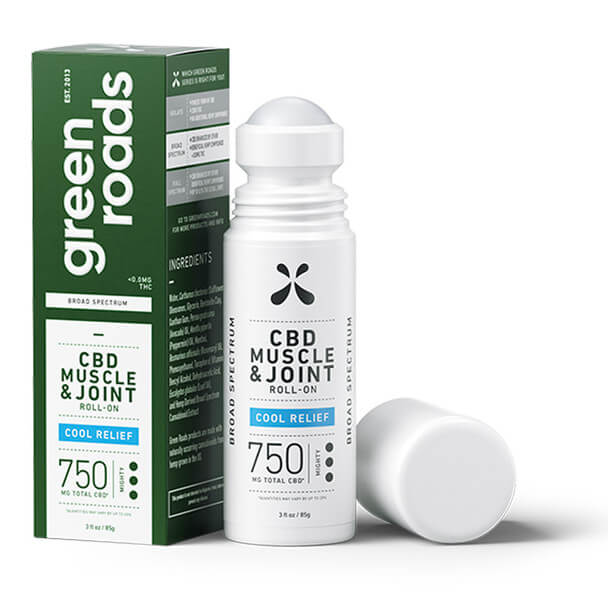 Green Roads Cool Relief Muscle and Joint Roll-On 750mg
$39.99
On Official Website
Get 20% Off Any Order
CBD20LIFE
Green Roads CBD Shipping Terms:
Free shipping on orders over $59+ Green Roads CBD has partnerships with multiple carriers including FedEx, UPS and USPS Priority.
Green Roads Cool Relief Muscle and Joint Roll-On 750mg Review
Your muscles and joints will say thank you for using the Cool Relief Muscle and Joint roll-on by Green Roads. This remedy is effective with all types of muscle and joint pain, which is achieved with a 750mg CBD concentration in this 85mg bottle of roll-on gel. The product features broad-spectrum CBD, which gives users unique access to a rich spectrum of terpenes and cannabinoids additional to CBD but without the risk of THC consumption. The Cool Relief Muscle and Joint roll-on is an ideal companion for any health-conscious athlete. Try this product by Green Roads to feel the refreshing menthol sensation and the added benefit of peppermint, avocado oil, safflower oil, and bentonite clay uniting to bring you back to normal mobility.
About Green Roads CBD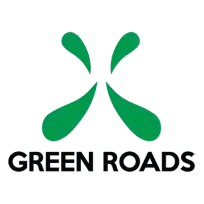 Green Roads CBD's journey began in 2013 when the founder, Laura, decided to use her experience as a pharmacist to create simple cannabidiol topicals and oils for her friends and family. With more than 25 years of experience in this field, the company is now led by her and two other pharmacists, and it uses its years of experience to create top-notch CBD oils, topicals, and others ideal for overall health.. MissionThe company aims to help people use plants to improve their life while using efficient, tasty products.
Discover More CBD Products by Category