Five CBD Full Spectrum CBD and THC Gummies, Sleep, 60ct
$69.99
On Official Website
Five CBD Shipping Terms:
Free Shipping on U.S. Orders $60+
All orders under $60 will have a $1.99 shipping rate for 7 - 10 Business Days.
Category: CBD Edibles
Subcategory: CBD Gummies
Brand: Five CBD
CBD: 25 mg per gummy
THC: 2 mg per gummy
Flavour: Berry
Quantity: 60 gummies
Five CBD Full Spectrum CBD and THC Gummies, Sleep, 60ct Review
We all know that eating candies before sleep is bad for teeth and weight. These berry-flavored Full Spectrum Cbd + Thc Gummies, Sleep, 60ct are an exception to this rule. They contain 25 mg CBD and 2 mg THC and make you feel fully relaxed and ready for bed. Gummies are vegan and contain all-natural ingredients for a guilt-free before-sleep pleasure. Five CBD manufactures the product in an AA Rated BRC facility where it is subject to rigorous testing. Start with one gummy in the evening and increase the dose to up to three servings per day for optimal effect.
About Five CBD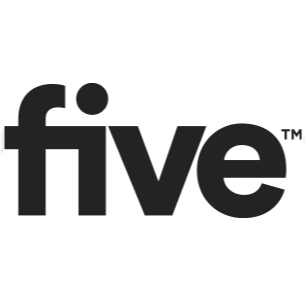 Five CBD is a brand that specializes in full-spectrum cannabidiol. The company was founded in 2020 and is located in Laguna Beach, California.. The brand's name comes from its commitment to all parts of the hemp plant.
Discover More CBD Products by Category