CBD Edibles
540 products found
Best Sellers
#4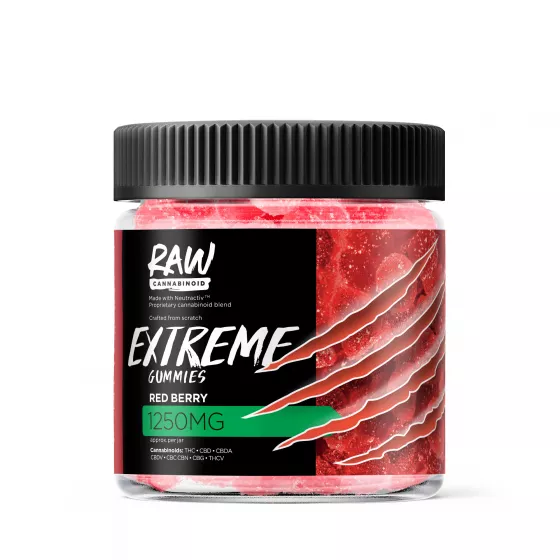 $59.99
All results
Discover More CBD Products By Specific Category
Everything You Need to Know Before Taking CBD Edibles for the First Time
CBD edibles are a great option if you're looking for a way of incorporating cannabidiol into your daily routine. Essentially, they are any food or drink that contains CBD. Some are made with pure CBD while others also have THC (the psychoactive ingredient in cannabis). There are even some that contain both cannabinoids. With a wide variety of options to choose from, you can easily find the right type and dosage for you.
CBD infused edibles can be consumed in multiple ways, including sublingual applications and regular oral consumption. Sublingual tablets dissolve under the tongue for fast absorption into your bloodstream. They are typically used in combination with other products, such as topicals or transdermal patches to be absorbed into the body more quickly. CBD in edibles for regular oral consumption is becoming increasingly popular. They allow you to consume your medicine easily without worrying about anyone knowing you're doing so.
So how do you find such a delicious edible? You can start by visiting online shops and ensuring that the company selling them is legit. You can look up their website and see if it's registered with ICANN (Internet Corporation for Assigned Names and Numbers). That means merchandise has been verified as a legitimate business by the US administration. In any case, we provide you with some extra insights and tips on the topic. Keep reading to discover more!
CBD Edibles Review of How They Work
When you eat or drink edibles infused with cannabidiol, it's processed by the digestive system before being absorbed into the bloodstream through your gut lining. It then travels through your bloodstream, interacting with receptors in different parts of your body, including your brain and immune system. Each individual cannabinoid acts differently. Some people may feel more relaxed after eating an edible, while others may experience pain relief.
The benefits of CBD edibles are hard to overestimate. They are an excellent option for people who wish to avoid the potential lung irritation caused by inhaling smoke. If you have asthma or other respiratory conditions, those may be a good choice for you.
Even though it takes between 30 minutes and two hours to kick in. The result is a relief that lasts for several hours. Edibles are surprisingly easy to make at home with a little bit of planning. You can find recipes online or in cookbooks.
Cannabidiol edibles come in pre-dosed servings, making it easy to calculate how much you need to eat to reach the desired level of relaxation. This is especially helpful if you're new to cannabis goods or trying something recommended by your doctor who knows what works best for your symptoms. High CBD low THC edibles are a great way to medicate in public because their taste and smell are discreet. They won't give off any telltale signs as smoke would. To learn more, read about the spectrum goods.
Full-Spectrum CBD Edibles
There's a lot of hype around CBD full-spectrum edibles. Full-spectrum CBD is a product of the cannabis plant that contains many of the cannabinoids and compounds found in cannabis, including 0.3% THC. Many people choose to take full-spectrum CBD products for their health benefits. But there are a lot more details to this:
Have anti-inflammatory properties;
Reduce anxiety and depression;
Improve mood and sleep quality;
Protect against heart disease.
That makes sense, right? If you want to get the full benefits of cannabidiol, goods containing both THC and CBD would be more effective than those containing only one or the other. Eventually, they are high CBD edibles. It's important to note that while such products are legal in all 50 states, full-spectrum ones are only legal in some places. Check your state's laws before you buy!
It's easy to get confused about the broad vs. full spectrum CBD dilemma. Once you understand their purpose and differences, you'll know how to make an informed decision about which one is best for you. As a consumer, this should be something you consider when choosing your next edible or CBD product, as these goods are not created equal.
Broad-Spectrum CBD Edibles
CBD broad-spectrum edibles are an exciting new development in the world of cannabidiol products and are the best of both worlds. So what does broad spectrum CBD mean? It is a term used to describe the use of natural hemp extract in merchandise that contains multiple cannabinoids, as well as terpenes and flavonoids. It contains not only cannabidiol but also other non-psychoactive phytocannabinoids that interact with receptors in the body to produce therapeutic effects.
The thing is that cannabidiol is one of at least 113 chemical compounds in the cannabis plant. But there are actually two dozen other cannabinoids that work together synergistically with cannabidiol to provide a broader spectrum of therapeutic properties.
Full-spectrum CBD edibles deliver a more comprehensive range of potential benefits for many ailments than pure cannabidiol. Many studies have shown that broad-spectrum CBD edibles are better at treating pain than other forms of cannabidiol alone. For example, CBG (cannabigerol) is a phytocannabinoid found in cannabis that activates TRPV1 receptors involved in regulating pain perception. When you ingest broad-spectrum goodies with high amounts of CBG along with CBD, it can help reduce inflammation and pain in addition to providing other benefits like improving sleep and mood.
CBD Isolate Edibles
CBD isolate is a crystalline substance that contains pure cannabidiol. Some companies may convert it into a powder to produce a supplement that's easy to take. CBD isolate in edibles has no characteristic flavor or taste. It is a perfect addition to your favorite treat and is entirely discreet when consumed. But what are isolate benefits? For instance, a 2019 study from the University of California, Davis, found that cannabidiol might restrict the growth of tumors or promote cell death in pancreatic cancer cells. Among other therapeutic properties of edibles with CBD are the following:
Analgesic (pain reliever);
Anticonvulsant (minimizes or controls seizures);
Anti-inflammatory (eases and fights back the inflammation process);
Antiemetic (prevents vomiting);
Immune-modulating (facilitating the immune system's work);
Neuroprotective (promotes regeneration of nerve cells).
An isolate is only effective against some symptoms at a specific dose. If you need to encourage the therapeutic effect, you might need to increase the dosage. So how to use an isolate? It's important to note that different people will experience different effects from the exact dosage of the substance. If your body is responding well to the initial dose, but you want it to work even better, try increasing your dosage by 5 mg increments until you find what works best for you!
Choosing the Best CBD Edibles
So you're looking for the best options to buy CBD-infused edibles, but you need help figuring out where to start. There's a lot of information and it can be hard to know what to trust. And if you need some tips on how to buy CBD edibles, we've got you covered. Here are some tips on how to find the best items.
Firstly, it's essential to do your research before buying any CBD edible product. This will help you avoid purchasing a product that isn't effective for you. Make sure that the product has been lab-tested by a third-party organization. This ensures that the company is honest about its product's ingredients and potency.
Secondly, even when shopping for cheap CBD edibles, look for brands that use high-quality ingredients and are made with organic plant-based products. Look for the stock that contains at least 2 milligrams of cannabidiol per serving and no more than 10 milligrams per serving (for those with a low tolerance). Pay attention to goods that do not include any added sugars or artificial sweeteners (this includes stevia).
Finally, when you're about to purchase cannabidiol for eating or drinking online, read customers' reviews on the company's website before making your final decision. It will give you insight into how satisfied other people were with their purchases. There are many different types of CBD-infused goods, including but not limited to gummies, chocolates, baked goods, and more. Learn more about them in the following paragraphs.
Gummy Bear CBD Edibles
If you're new to the world of putting cannabis in your food or drinks, or if you're just looking for a treat that's easy to consume, CBD gummies are the way to go. These gummy bears are infused with hemp extract and come in different flavors.
They're typically made from gelatin, which is derived from collagen extracted from animal byproducts like pig skin (or cattle bones). The gelatin is then mixed with water to form a liquid. This liquid is then flavored with any natural flavors—or artificial ones—to make it taste better, as well as colored so that it looks more appetizing (and not just like a blob of brown goo). They're great for people who want something sweet but don't want the sugar rush of edibles CBD candy bars!
CBD Edibles Chocolate
If you enjoy a tasty sweet, then CBD edible chocolate might just be for you. These chocolate bars contain about 500mg of cannabidiol per bar. It is more than enough for most people who use these types of products regularly. Still, it may not be enough for those who consume them on a daily basis.
CBD Drinks
CBD drinks are similar to regular drinks in many ways. They're often carbonated and have sugar added for sweetness but also contain cannabinoids. These beverages are becoming increasingly popular because they allow you to consume your medicine easily without having to worry about how quickly they will affect your body. It's due to how fast liquids travel through the digestive system compared to foods or pills. Much more time is required before entering circulation after being swallowed down into stomach acid.
Frequently asked questions about CBD Edibles
Such edibles are foods infused with cannabidiol and designed to be chewed and swallowed. These goodies come in multiple choices, most of which are on the sweet side: gummies, candy, chocolate, cookies, and even drinks. Unlike smoking, edibles take more time to digest and show their effects. But these goods require no fire to activate their chemical compounds and leave no smoke. This ingestible form offers a discreet, convenient, and quick way for people to get their daily cannabidiol dose and naturally promote their overall wellness and health.
CBD edibles contain no THC. Cannabidiol is not psychoactive and doesn't get consumers high. Cannabidiol-infused foods are consumed for medicinal purposes and induce a wide range of effects. This chemical has been clinically proven to help reduce inflammation, alleviate stress, bring relaxation, improve mood, and regulate sleep cycles. It is consumed for pain relief and is helpful for anxiety disorders. Cannabidiol foods offer a long-lasting impact since they take time to go through the digestive system and be absorbed. They are suitable for people who require medicinal benefits that extend over several hours.
There is no winner in the combat THC vs CBD edibles because these products contain different chemical compounds and produce different effects on the consumer's brain and body. THC-infused food has tetrahydrocannabinol and could be used for recreational and therapeutic purposes. This psychoactive compound makes consumers high. Edibles with cannabidiol include low THC traces (less than 0.3%). They don't strongly impact brain activity and cause no intoxication. Consumers can perform their daily work with their brains functioning normally. There are also balanced THC/CBD foods with equal amounts of both chemicals.
Purchase them in dispensaries if your state allows legal distribution. Multiple online retailers also offer cannabidiol products for sale. One of the most reliable sources is to buy online directly from the producers' websites. The most typical question is where to find a credible company nearby your location. A trustworthy manufacturer or pharmacy provides third-party laboratory test results with a proven record of selling quality products. Some online stores offer search engine tools that allow visitors to select the nearest purchase point based on their current location.
CBD edibles usually kick in after 30–90 minutes. You can count on a more extended effects duration that may last up to 12 hours on average. It all comes down to how quickly your body processes the cannabinoids. The speed at which these compounds enter your bloodstream depends on several factors, most of which are related to your lifestyle, including the following. Diet and eating habits. If you're used to eating healthy meals and snacks, you'll probably feel the effects faster than if you're generally more indulgent about what goes in your mouth. Metabolism. Some people metabolize and process cannabis compounds more quickly than others do. That's true whether we're talking about THC or CBD. Keep in mind that if you have a tolerance for cannabis, you may require more time to feel the effects.