Five CBD Rosin Gummies, Daytime, 60ct
$99.99
On Official Website
Five CBD Shipping Terms:
Free Shipping on U.S. Orders $60+
All orders under $60 will have a $1.99 shipping rate for 7 - 10 Business Days.
Category: CBD Edibles
Subcategory: CBD Gummies
Brand: Five CBD
CBD: 15 mg per gummy
THC: 0.045 mg per gummy
Flavour: Candied Lemon
Quantity: 60 gummies
Five CBD Rosin Gummies, Daytime, 60ct Review
Five has a talent for creating mouthwatering, good-for-you sweets that simply blow your mind. These CBD Rosin Gummies, Daytime, 60ct, with a Candied Lemon flavor, have 15 mg of CBD per gummy and a very small dose of THC to amplify the health-boosting effect without the high. Hemp-derived rosin extract sets these gummies apart, providing numerous cannabis add-ins such as cannabinoids, oils, and terpenes. The manufacturer made these CBD edibles vegan and tested their quality via independent labs to ensure full transparency and help customers make an informed decision. CBD Rosin Gummies, Daytime, 60ct are created by Five to kickstart your healthy habits and help you go the extra mile every day.
About Five CBD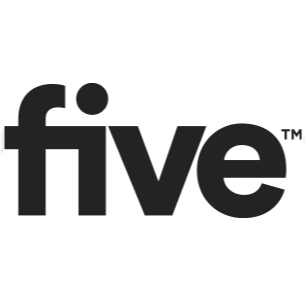 Five CBD is a brand that specializes in full-spectrum cannabidiol. The company was founded in 2020 and is located in Laguna Beach, California.. The brand's name comes from its commitment to all parts of the hemp plant.
Discover More CBD Products by Category