Five CBD Rosin Gummies, Nighttime, 40ct
$77.99
On Official Website
Five CBD Shipping Terms:
Free Shipping on U.S. Orders $60+
All orders under $60 will have a $1.99 shipping rate for 7 - 10 Business Days.
Category: CBD Edibles
Subcategory: CBD Gummies
Brand: Five CBD
CBD: 15 mg per gummy
THC: 0.045 mg per gummy
Flavour: Citrus
Quantity: 40 gummies
Five CBD Rosin Gummies, Nighttime, 40ct Review
Enjoy a mix of CBD, THC, and rosin extract, all packed in these delicious gummies by Five. CBD Rosin Gummies, Nighttime, 40ct, have all the health benefits cannabis has to offer because they contain a rich blend of oils, terpenes, and cannabinoids. These ingredients work best together, relieving stress and anxiety and preparing you for rejuvenating deep sleep. A small THC dose will not make you high, but it's enough to produce a calming effect on your mind and body. Citrus flavor leaves a lasting (and absolutely delicious) impression in your mouth, while the lovely texture makes these gummies an absolute hit. CBD Rosin Gummies, Nighttime, 40ct created by Five are proof that healthy sweets do exist!
About Five CBD Brand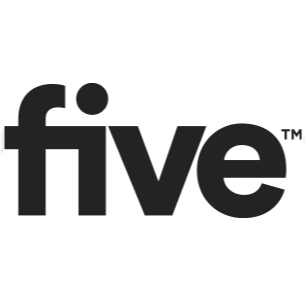 Five CBD is a brand that specializes in full-spectrum cannabidiol. The company was founded in 2020 and is located in Laguna Beach, California.. The brand's name comes from its commitment to all parts of the hemp plant.