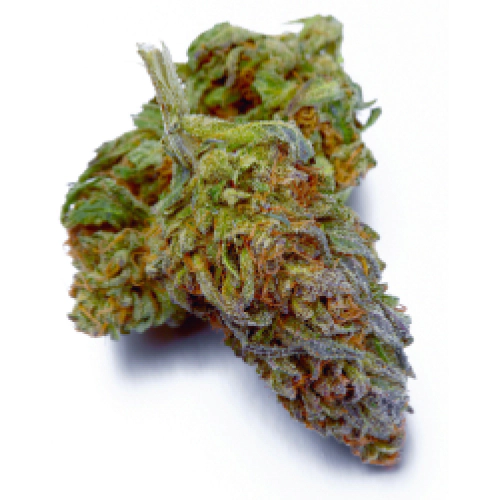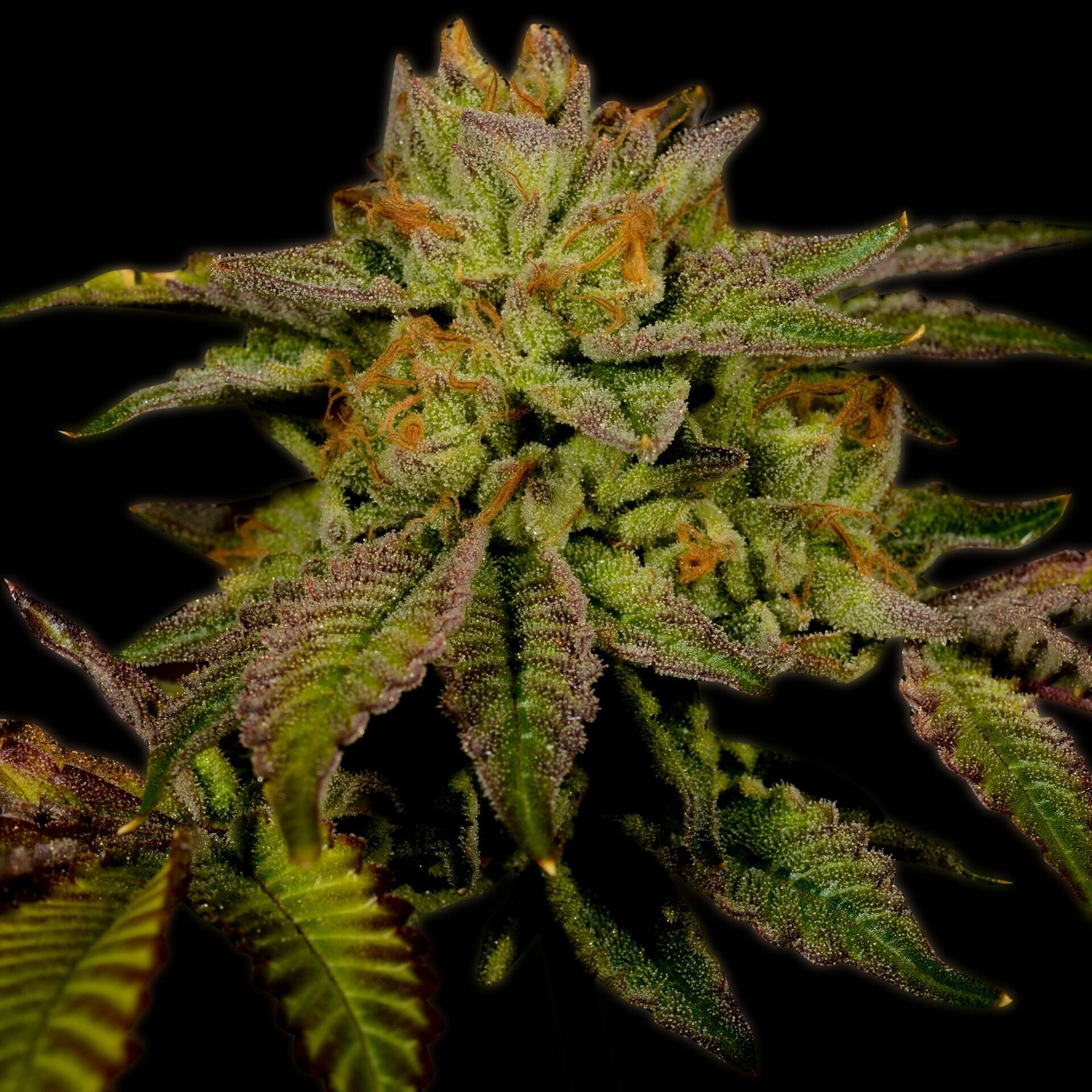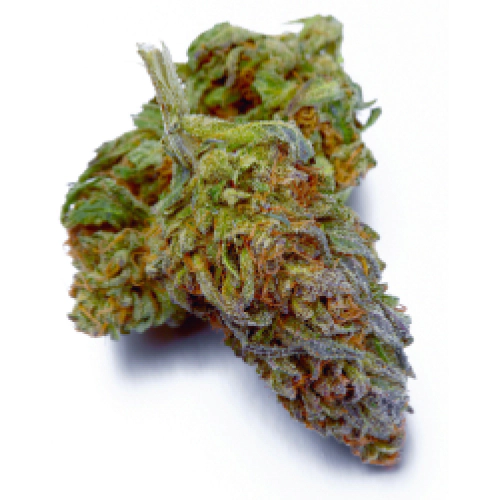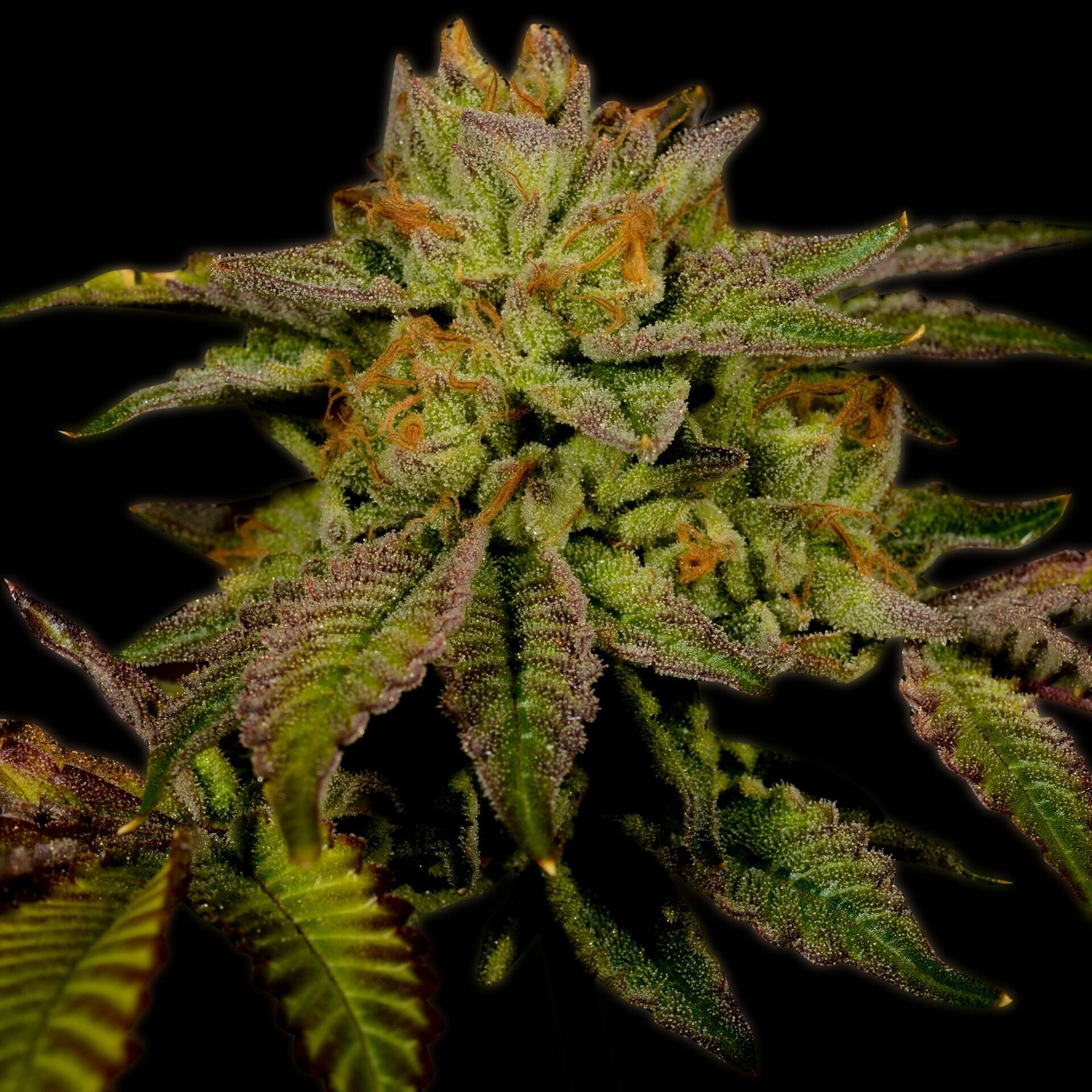 Cherry Pie Autoflower Seeds
by Premium Cultivars
On Official Website
$20 OFF First Purchase
ASKGROWERS
Premium Cultivars Shipping Terms:
All orders are shipped within 3-7 business days after the order is placed regardless of the postage purchased.
CBD: 0.30 - 0.80%
THC: 26%
Seed Type: Autoflower
Type: Indica-dominant hybrid
Yields: 2oz - 4oz (57g - 113g)
Climate: Temperate, Sunny
Effects: Happy, Euphoric, Relaxed
Flavors: Sweet, Berry, Earthy
Genetics: Granddaddy Purple x F1 Durban Poison x Cherry Kush
Plant size: 30 - 78 inches (76 - 198 cm)
Harvest period: All Year
Flowering period: 7 - 8 weeks
Growing difficulty: Easy
Cherry Pie Seeds: Basic Info for Growers
This indica-dominant hybrid cultivar is a product of the genetic mix between Granddaddy Purple and African Durban Poison. The strain has a 60% to 40% Indica to Sativa ratio, which makes it one of the most well-balanced and popular on the market. Cherry Pie seeds are autoflower, meaning they flower on their own when the time comes. The short flowering period of these fast-growing seeds and moderate growing difficulty are the key parameters to consider if you plan to add this plant to your cannabis garden.
Growing Cherry Pie Autoflower Indoors and Outdoors
Cultivators value Cherry Pie weed for its flexibility since it can be grown both indoors and outdoors, depending on the grower's preferences. Indoors, Cherry Pie autoflower seeds grow into middle-sized plants that reach up to 47 inches. Outdoors, plants grow taller and reach 59 inches maximum. Flowering time for indoor setups is about 7 to 9 weeks, but it usually takes longer for the plants to develop buds if grown outside. Due to pests and mold resistance, Cherry Pie weed is relatively easy to cultivate. However, you must still ensure perfect temperature and lighting to provide optimal growing conditions.
After the bushes release flowers, you need to wait for about two weeks for them to ripen and develop a rich terpene profile. By the harvesting time, you will enjoy impressive orange-and-purple buds enough to supply you with everything you may need from marijuana – a great aroma and powerful effect. The yield varies from 3 to 6 oz/ft2. The greatest harvest is usually achieved through indoor growing, but it also requires investment in setting up the growing site and lighting.
Effects and Taste
Caryophyllene, myrcene, and pinene are the key terpenes found in this marijuana cultivar. These boast medicinal properties, helping with inflammation, anxiety, sleep, and other conditions. Depending on the presence and concentration of THC and CBD, these compounds affect the body differently, so there is a range of possibilities for exploration. If grown with care and attention, each Cherry Pie seed can help you grow a bunch of buds with mind-blowing earthy, herbal aromas.
About Premium Cultivars
Premium Cultivars is a top-class marijuana seed bank that boasts the trust of thousands of customers and an excellent reputation. The company works exclusively with trusted breeders to bring premium cannabis genetics to growers in North America and Europe.. Being in the market for years, it became a verified source of high-quality cannabis seeds.