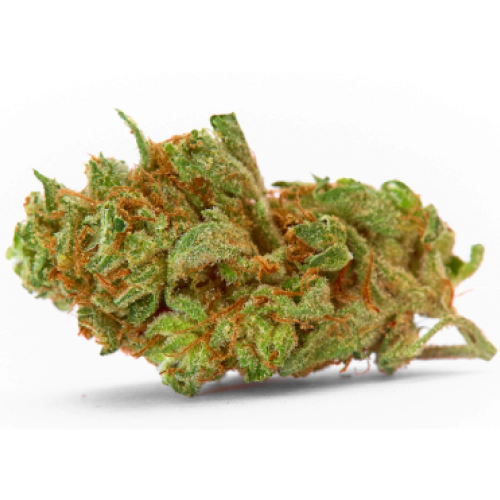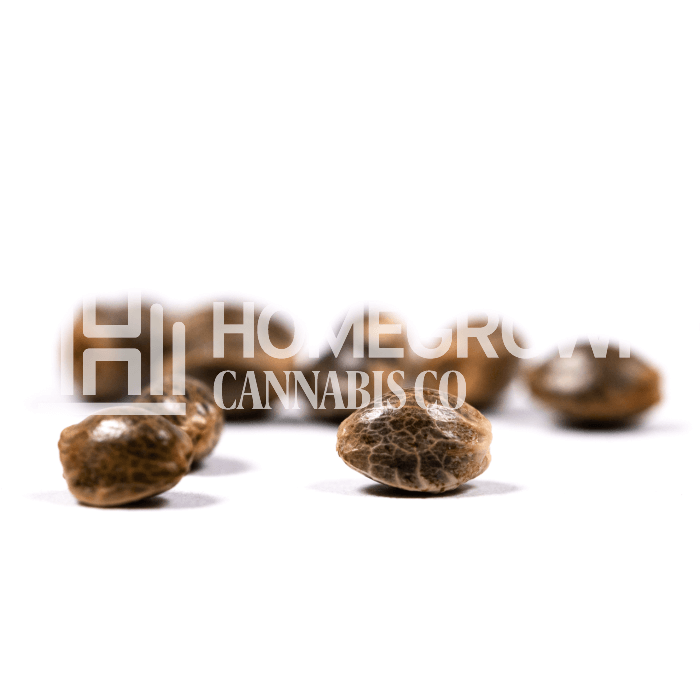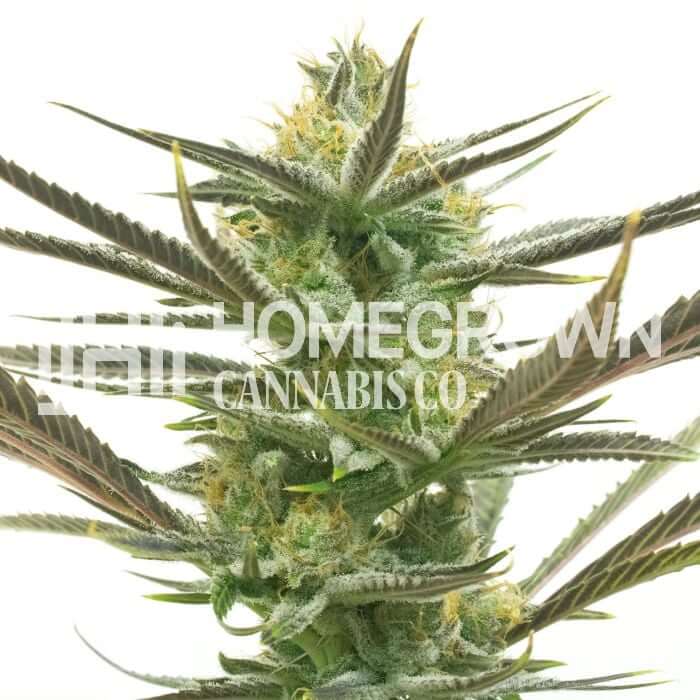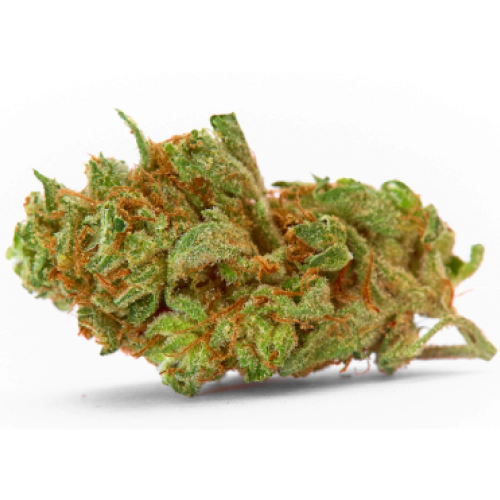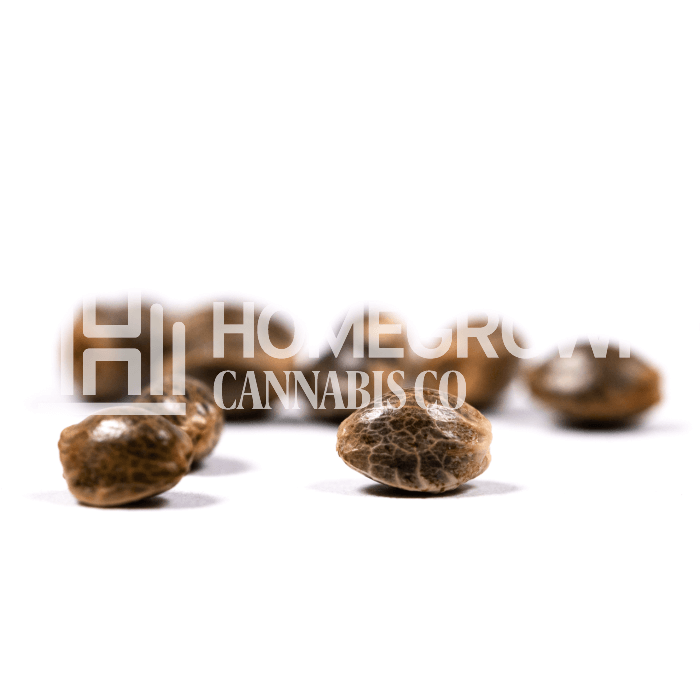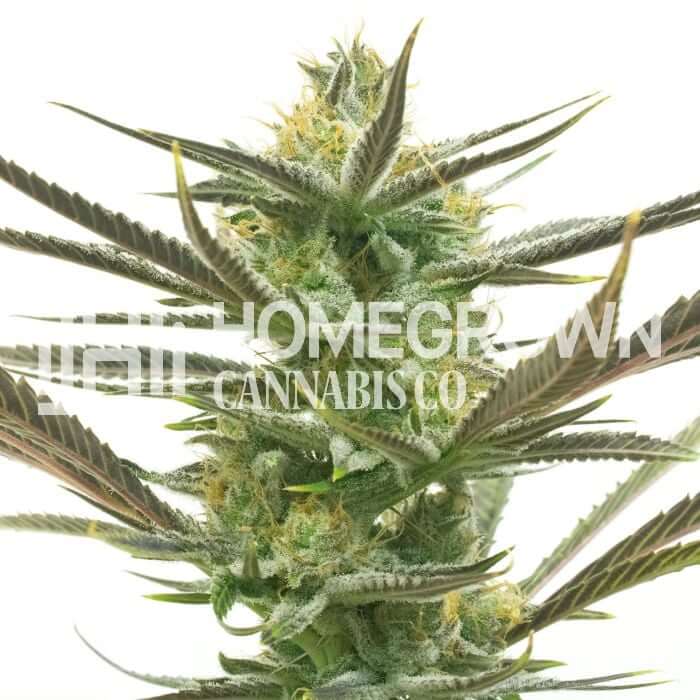 White Widow Feminized Seeds
by Homegrown Cannabis Co
On Official Website
10% Off Products Excluding Already Discounted Products!
Askgrowers
Homegrown Cannabis Co Shipping Terms:
FREE SHIPPING ON ORDERS OVER $115
They offer tracked shipping from $10.99
Orders are shipped in discreet, crush-proof packaging with a super-high success rate.
CBD: 0.80%
THC: 22%
Seed Type: Feminized
Type: Indica-dominant hybrid
Yields: 28oz - 32oz (794g - 907g)
Climate: Sunny, Mediterranean, Temperate, continental
Effects: Creative, Energetic, Euphoric, Focused, Talkative, Uplifted
Flavors: Pine, Pungent, Spicy, Sweet
Genetics: Brazilian Sativa x South Indian Indica
Plant size: 200 inches (508 cm)
Environment: Greenhouse, Indoor, Outdoor
Harvest period: September
Flowering period: 8 - 10 weeks
Growing difficulty: Easy
White Widow Seeds Information
The White Widow strain is an indica-dominant cultivar with a 65% Indica and 35% Sativa ratio. These high-THC seeds are a crossbreed of Brazilian Sativa and South Indian Indica. The feminized seeds grow into plants with potent buds with uplifting effects, making them an excellent choice for users.
The Dutch breeders blended powerful strains to develop a 'wonder weed,' as claimed by industry enthusiasts. Feminized seeds produce female plants that ensure fast growth and massive yields. White Widow is great for beginners since it is easy to grow and maintain.
Main Effects and Flavors
The effects that users get from consuming White Widow are energizing and uplifting. In addition, it makes consumers more focused, talkative, and creative. Apart from the happy effects, people report an increased appetite and a munchie craving. This weed is known to ease stress and help with pain-related conditions. Moreover, chronic insomniacs can use an Indica hit for quality sleep.
When it comes to flavors, the buds growing on plants from White Widow feminized seeds have an array of delicious aromas. Users enjoy sweet pine and hints of spicy flowers. The cultivar's terpene profile is quite diverse, producing pungent, earthy undertones with a twist of fruity scents.
The strain comes with a potent THC content of 22% and a CBD strength of 0.8%. It is known for providing users with a burst of energy before the calming effects take over.
White Widow Feminized Growing
The cultivation process of growing this cannabis is straightforward. Both newbies and seasoned growers can cultivate and maintain the crops from these seeds without difficulties. The crops are versatile and can grow outdoors, indoors, and in a greenhouse setup.
Even though the White Widow plant thrives in Mediterranean climates, they also grow well in cold environments. The ideal conditions for growing this cultivar are sufficient nutrients, light, water, and good soil. Ensure the temperature range is between 70 OF and 80OF, and relative humidity is at 55-60% to guarantee successful growth.
During the flowering phase, the plants require proper trimming to maintain the bushy canopies at a reasonable size. In addition, pruning keeps away annoying pests and mold infestation because of better crop ventilation. This marijuana grows to a massive height of up to 200 inches if left untrimmed with dark leaves and healthy canopies. The flowering period takes 8-10 weeks, and the expected yield for an indoor setup is 28 oz/m2, while the outdoor spaces produce up to 32 oz per plant.
About Homegrown Cannabis Co
Homegrown Cannabis Co. is a top-rated Oklahoma-based cannabis seed company with unique products of in-house genetics.. It was founded in 2012, serving weed-growing enthusiasts across the country.