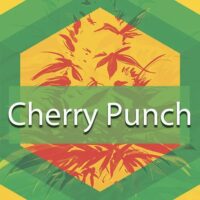 Cherry Punch (Black Cherry Punch)
Side Effects
Thirst and dry mouth, Low blood pressure, Panic attacks, Hunger
Grow Info
Flowering time: 69-81 Days
Harvest time: 89-96 Days
Yield indoor: 2-4 oz/ft2
Yield outdoor: 4-6 oz/ft2
Height indoor: 30-60 Inches
Height outdoor: 60-80 Inches
Grow difficulty: Easy
Flowering type: Photoperiod
All About Cherry Punch Weed Strain
Cherry Punch or Black Cherry Punch is a hybrid strain with 50% Indica and 50% Sativa. It's made through the crossing of Purple Punch and Cherry AK-47. This flower was originally bred by Symbiotic Genetics.
With THC of 15%, the Cherry Punch weed brings on high levels of potency and is therefore ideal for experienced users.
The Black Cherry Punch marijuana is a fast-hitting strain that leaves users unfocused, in a heady cerebral state, and feeling blissful. Soon after the first take, users sense a lightly relaxing body high and feel the munchies.
Due to its potency and lineage, this weed is known to provide relief to those who suffer from anxiety and chronic stress, depression, glaucoma, eye pressure, and insomnia.
It features a sweet berry, fruity flavor with subtle hints of cherries. It has a similar aroma combined with a pungent overtone that grows stronger with every toke.
Its bud is packed with rounded minty green nugs with purple undertones and similarly-colored leaves, as well as a thick coating of crystal trichomes.
Cherry Punch is indoor-grown and requires a meticulous hand-trimming and curing. It also demands precise nutrient management. Its flowering time is around 58 days.