Grower Stories #144: Ben Lanza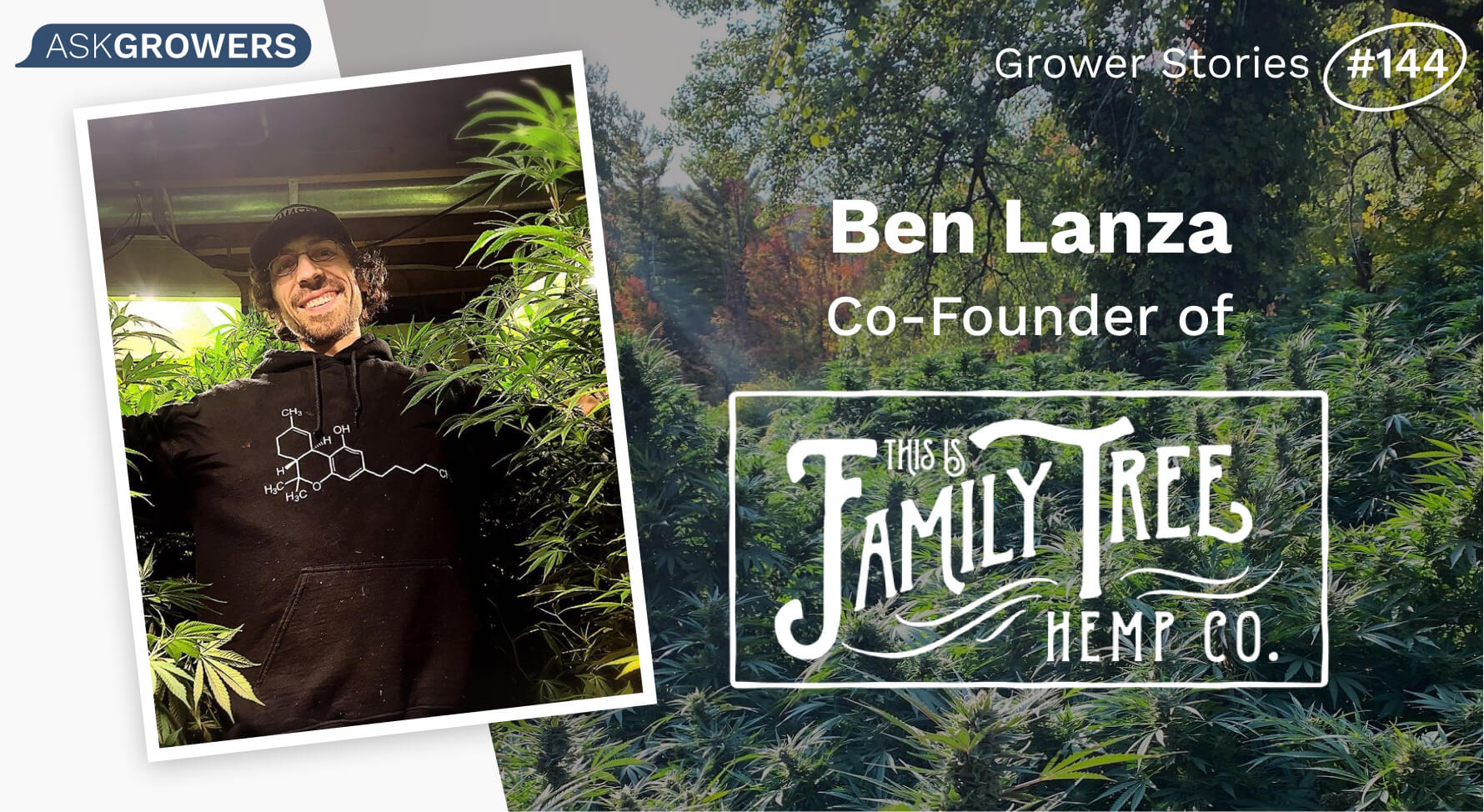 Family Tree Focuses on Handcrafted, Organic, and Sustainably Grown CBD Products
The AskGrowers team chats with the co-founder of Family Tree, Ben Lanza, to discuss his company's history and focus. Ben talks about the roots of the company and how it focuses on creating sustainable and organic CBD products that are science-driven and solventless. He also gives his insight into the future of the cannabis industry, names some of his favorite strains to smoke, and also talks about the story behind the company's unique CBD goat milk powder. #growerstories
---
Hello! My name is Ben Lanza, Co-Founder of Family Tree Hemp company.
I was born in 1983 in Vermont and grew up in the house that is now the operating headquarters for our hemp farm and product company. My partner in Family Tree and life is Jane Lanza. We raise our two kids, Reese - 6 years old, and Silas - 3 years old, together on the farm while running Family Tree.
I went to school for Mechanical Engineering and have been around, and cultivating, cannabis for a greater portion of my life. I dig plant botany and horticulture, music of all kinds, snowboarding, being lovingly crass with my silly friend Janey, and watching our kids take off!
---
Tia (AskGrowers) :
Tell us how you started Family Tree?
Ben Lanza : Jane and I have always had an entrepreneurial spirit and drive, so building a company of our own has always been in our ethos. 3 years ago we decided to start applying some of our green thumbs to CBD-rich cultivars in both indoor and outdoor gardening. We were inspired by the idea of what a small batch/boutique (vs. mass-produced or commercially farmed) hemp flower would look like and how this would carry through into the final product. In response to an oversaturated and poorly valued wholesale flower market in our state soon after the approval of the Farm Bill, we looked to find our way through bringing some considered handcrafted products to market.
---
Tia :
What's your brand focus?
Ben : Handcrafted and science-driven always. We focus on Certified Organic, regeneratively farmed, and vertically integrated solventless hemp products. We manage all steps of the cycle from genetic selection and nursery needs through extraction, product making, and packaging to ensure that we can put our care and intentions into everything we do.
---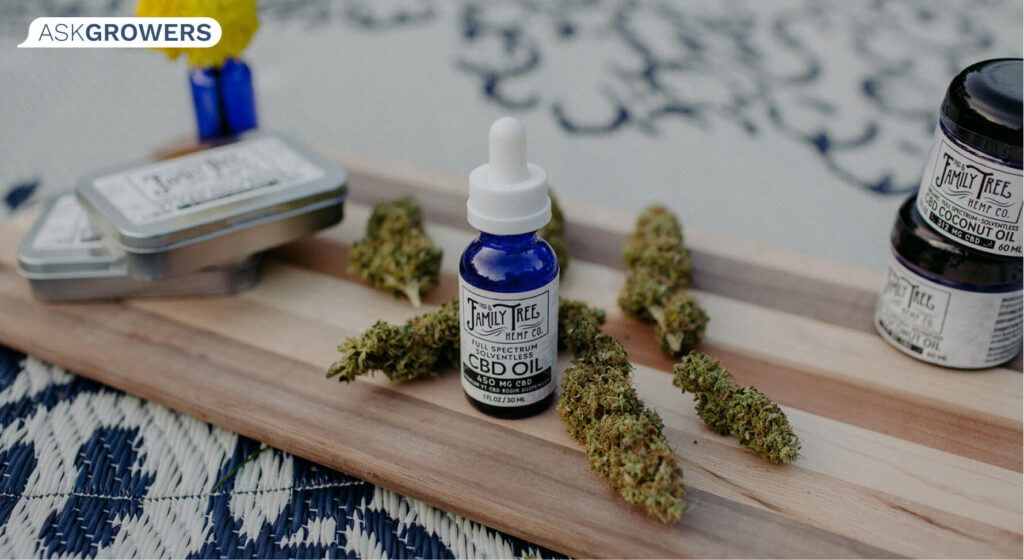 ---
Tia :
What was your initial capital for opening up the brand?
Ben : Our previous day jobs along and our combined sweat equity. We are still today 100% independently and privately funded. We've accepted the slightly slower, more organic growth curve that comes with our approach on this.
---
Tia :
How do you think your brand differs from others on the market?
Ben : There are many great brands and people doing good things for people in this area - though we do believe in our products for several reasons. Our products are Certified Organic and solventless. This alone really narrows things down. What continues to separate us is the attention to detail in product formulation, cannabis cultivation, and genetic selection. Our product line is based on what we call our House Blend of solventless rosin. This House Blend is a several year running, curated combination of cultivars that we've chosen with specific cannabinoid profiles in order to give as full-spectrum of a product as possible.
The plants that are processed to create the House Blend are all from clones so we are able to achieve this specific profile in a repeated and predictable way from season to season. We continue to use the full panel cannabinoid profile of our House Blend rosin to hunt out our next coming cultivars. Through this process, we include our many years of medical-grade cannabis cultivation experience in each one of our hemp ladies.
Lastly, we have a commitment to the sustainable use of our land. Our farm's power needs are largely offset by solar panels and we use biodynamic/regenerative farming concepts like no-till, cover crops, companion plants, rainwater/runoff management, and on-farm sourced composts/nutrients. In our products, we focus on the power of plant medicine, and generally speaking, the flavor, scent, and energy that comes with them is cannabis forward. When we partner with others on combining our rosin with their products, we are careful to align with others who are masters of their crafts in their own respects vs. finding a new vehicle to bring our hemp to market.
---
Tia :
Are your products non-allergic?
Ben : All of our products are nut-free, gluten-free, and primarily vegan, other than a small amount of gelatin and goat milk powder.
---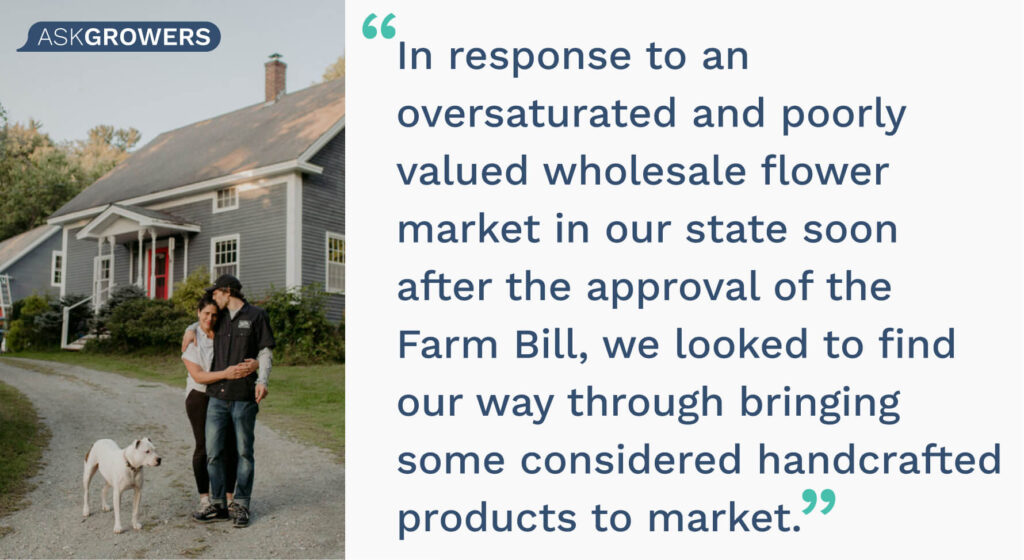 ---
Tia :
I guess that's the first time I see someone combine Goat Milk and CBD :) How did you come up with the decision to make it?
Ben : Love it! ;) We first wanted to look for a lotion/body cream that would help us easily and evenly apply our activated rosin topically without leaving people greasy. In looking for a lotion maker to partner with, we first chose one that follows many of the principles that our company lives by.
We then looked for a product that we loved without our product included so we could be honest with everyone about why we were choosing it vs. just creating another line of our products. In choosing the goat milk lotion that we did, we found that this one was both available unscented and was mild enough to be used on any part of the body, day or night. We also found that this lotion is mild enough to be used on a range from babies to patients with psoriasis, which we felt was a nice barometer for sensitivity.
This product makes your skin feel awesome, goes on easily and absorbs quickly, does not come with any cloying or overpowering scents, and has a nice punch of our House Blend rosin to potentially help with everything from alleviating pain and inflammation to slowing cellular aging.
---
Tia :
Your top strains to smoke? Why?
Ben : If CBD, it's our phenotype of indoor-grown lifter from Oregon CBD. I've seen a lot and grown a lot of lifters and haven't quite found another mama who has this kind of garlic/overripe fruit funk that you may find in a lot of popular recreational cultivars nowadays. It also tests quite high (20+%) and tends to feel like it. We also love our (F1) cut of Rhubarb Pie from High Alpine. It's terp heavy with rhubarb and spice, and dumps hash/rosin like it means business - super fun to press and work with.
While we're enjoying THC forward flower, Space Monkey and Sunshine 4 from Bodhi Genetics have special places in our hearts and are part of our soul medicine. As far as what else is in rotation right now, Love Butter (Love Triangle x Peanut Butter Breath) from my older brother at Passion Fruit Farms, Lemon Do-Si-Dos (Lemon Tree x Do-Si-Dos), and StarDawg are pretty wonderful!
---
Tia :
If you could have a chance to smoke with anyone on this planet, who'd that be and why?
Ben : Hmmm great question! A couple of former bosses and teachers come to mind. Though without something more inspirational on my mind I would have to say it would be pretty fun to puff some of those Bodhi phenotypes with them.
---
Tia :
Do you think people should invest in the cannabis stock market at all? Why?
Ben : Yes - I do believe that federal legalization is inevitable and we're seeing certain offerings get big, fast.
---
Tia :
What brands would you invest money in on the cannabis stock market?
Ben : I would humbly defer any suggestions about this to those who know way more about money than I do.
---
Tia :
Do you personally want to get into the cannabis stock market?
Ben : Yes I do. Though currently, we are focused on privately funded growth.
---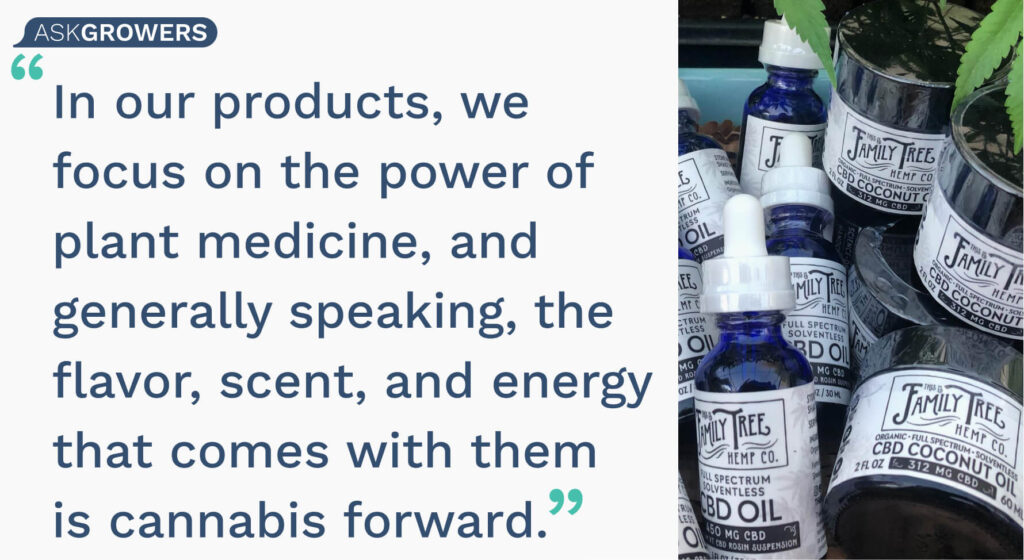 ---
Tia :
What are your predictions on the cannabis industry for the next 5 years?
Ben Lanza : Growth, consolidation, and what may be seen as both ends of the spectrum that comes with it - both the commoditization of it and also the clear separation of quality in terms of craft-focused cultivators. There will always be cheaper available and it will continue to get cheaper though there is no mistaking the allure and market power of artisan/craft products. I feel the cannabis market will follow the craft beer industry in this respect - many large producers, though small craft offerings still hold a sizable market share.
---
Tia :
When do you think federal legalization will come?
Ben Lanza : Optimistically in the next 5 years, though I do understand how many objections and hurdles remain despite what seems to be super logical and humanitarian to me.
---
Tia :
Back in the old times, cannabis united diverse people. Do you preserve these old traditions? If yes, what do you do about that?
Ben Lanza : I really can't think of much that bridges the gap between people more than sharing cannabis.
---
You can follow Family Tree at:
Thank you so much, Family Tree team, for taking the time to do the interview. To learn more about them, head on over to their website.