Cannabis in Michigan: Laws & Legality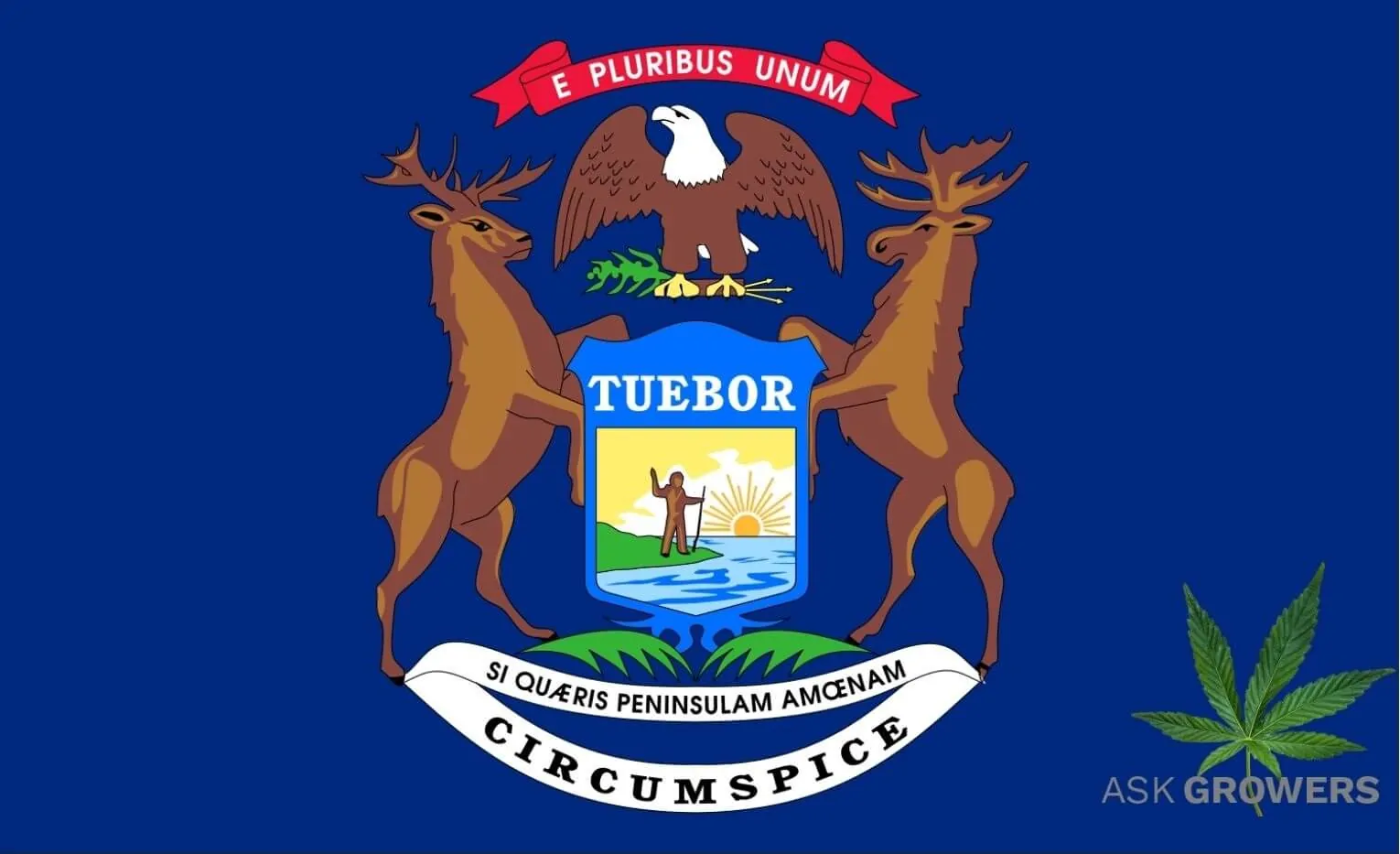 After complete cannabis legalization in Michigan, there are still some aspects of the new laws that are quite hazy. In this post, let's clear the air and define what has become legal in the state and what is outlawed in 2023.
Is Weed Legal in Michigan?
Both types of cannabis are legal in the state. Michigan voted for medical marijuana legalization in 2008 and was the 13th state which allowed using the substance for treatment purposes. The 2018 initiative made recreational cannabis legal and passed with 56% of the vote. Licensed marijuana sales started in December 2019.
Because of the pandemic, most cities were unprepared to begin hash realization and supply enough goods, so widespread sales are expected to roll out in 2021. Since the local jurisdiction has the right to decide whether to restrict or allow marijuana sales, the majority of Michigan cities prohibited recreational sales.
Buying Marijuana in Michigan?
Under the adopted marijuana law, individuals 21 and older can legally carry 2.5 oz. (70 grams) of cannabis or 15 grams (0.53 oz.) of concentrated products outside their houses. They can store up to 10 oz. (280 grams) within the privacy of their homes. Any amount of cannabis over 2.5 oz. should be kept in a locked space.
The Michigan medical marijuana (MMJ) possession cap is 2.5 oz. of marijuana and its equivalents. The usable MMJ equivalents are the following cannabis-infused products:
16 oz. in a solid form;
36 fl. oz. in a liquid form;
7 grams in gaseous form.
There is a limit for MMJ patients to purchase 10 oz. of marijuana flowers per month.
---
Read Also: How to Buy Medical Marijuana?
---
The hash purchase cap is similar to the possession maximum – 2.5 oz. for both MMJ patients and adult users. Based on local marijuana laws and regulations, dispensaries have the right to reduce the sales limit. Also, before you visit a dispensary, check if it is licensed to sell recreational pot because not all stores have made a transition to trading both marijuana types.
When you buy cannabis in retail stores, you have to provide your ID to prove your age. Registered patients have to present their MMJ cards.
Each municipality sets its own regulations on dispensary operation hours. Most of them choose to work from 8 a.m. to 9/10 p.m. There are even some stores that work round-the-clock. Look up the work schedule of dispensaries near you before go.
The state offers at-home delivery for qualified patients. Each dispensary can deliver 2.5 oz. of cannabis to a patient and make up to 10 deliveries at a time. Medical cardholders should give a delivery driver the same home address as stated in their ID cards.
Because of the COVID crisis, Michigan has temporarily allowed recreational cannabis delivery. It is unknown if this delivery will function after the pandemic measures.
The marijuana business in Michigan continues to grow, and lots of new products become available on the market. The licensed provision centers offer edibles, concentrates, raw flowers, seeds, and multiple infused products.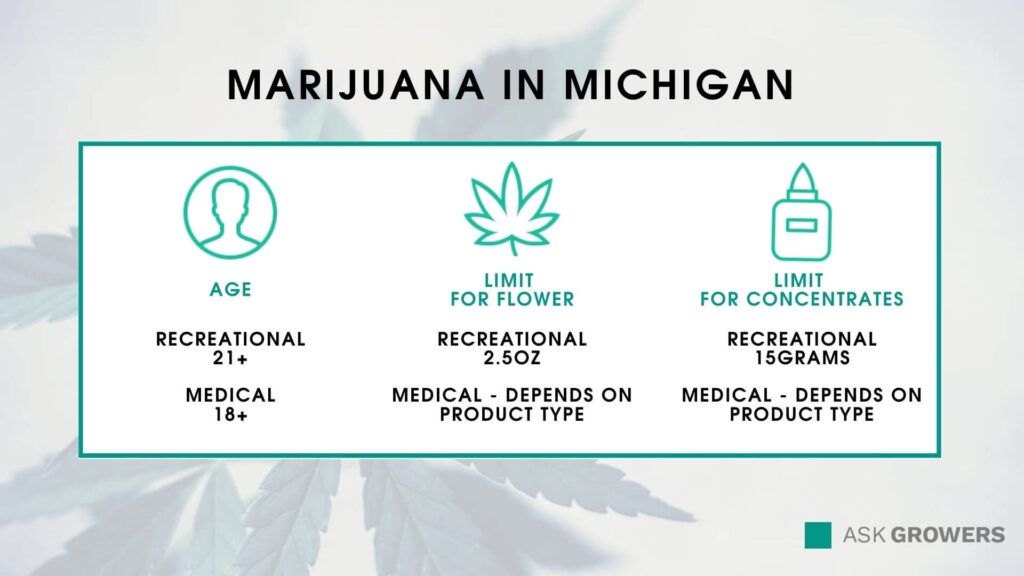 ---
Read Also: Weed Measurements FAQ: Everything You Need to Know
---
Cannabis Consumption in Michigan
The only place where you can use hash in the state is in the privacy of your home away from the public. You can smoke in your family member's house or your friend's residence after you gain their approval.
In a rented apartment, individuals are allowed to consume marijuana only as they gain permission from a landlord.
You cannot smoke cannabis in the following public locations:
hospitals;
schools;
bars/restaurants;
parks;
cars;
correctional institutions;
markets/stores.
The consumption of cannabis in public places and on public property is punishable as a civil infraction.
Smoking on federal lands is outlawed because marijuana remains an illegal drug on a federal level. You will face strict penalties for cannabis consumption in national parks and forests.
Michigan makes its first steps after cannabis legalization, perhaps it will designate legal areas with on-site hash use.
Taxes on Marijuana in Michigan
Recreational users are imposed to pay a 10% excise tax on all marijuana goods. There is also a standard 6% sales tax. Medical cannabis patients cover a 3% excise tax plus a 6% sales tax.
In Michigan, the recreational marijuana taxes may seem high, but actually, they are one of the lowest in the nation. The collected revenue goes to fund schools, to improve state roads and maintain bridges, and to support cannabis business. The lawmakers are discussing now an opportunity to eliminate an excise tax for MMJ users.
Michigan Medical Marijuana Card
When the MMJ program was initiated in 2008, the state didn't establish any regulations for businesses to serve cannabis products to patients. With time passing, the program underwent significant changes and evolved. All qualified patients can easily go through the registry process and get a marijuana card. Now, there are nearly 300,000 registered state residents, and this number is increasing.
Michigan supports reciprocity and serves cardholders from other states. Out-of-state citizens can possess, consume, and buy medical marijuana in local dispensaries. This is a great benefit for individuals who travel and need a regular drug supply away from their homes.
How to Get a Medical Marijuana Card in Michigan
The process of getting a medical card is similar to the procedure in other U.S. states. Learn about the stages of how to obtain this card in Michigan.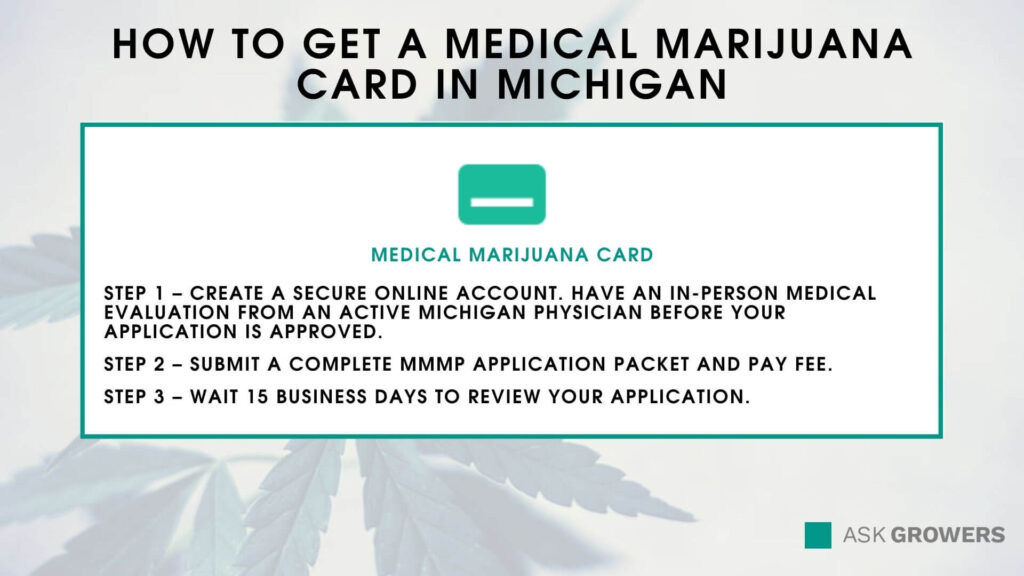 Diseases
If Michigan residents want to apply for a medical marijuana card, they should be diagnosed with a qualifying condition. Some debilitating conditions include but are not limited to the following diseases:
cancer;
seizures;
muscle spasms;
colitis;
Alzheimer's disease;
AIDS/HIV;
amyotrophic lateral sclerosis;
wasting syndrome;
glaucoma;
hepatitis C;
arthritis;
severe nausea;
post-traumatic stress disorder;
spinal cord injury;
obsessive-compulsive disorder;
inflammatory bowel disease;
cerebral palsy;
Crohn's disease;
autism;
severe or chronic pain.
The Department of Community Health can approve other debilitating conditions as qualifying. A qualified patient should get certification from a licensed physician that proves that the cannabis treatment will be beneficial for his/her health.
---
Read Also: 7 Best Marijuana Strains for Overall Good Health and Disease Prevention
---
Patient qualifications
Only Michigan residents of 18 can participate in the state program if they need pot for therapeutic uses.
Minors who apply for the program should follow a different registry process than adults. The medical certification form should be signed by 2 separate doctors. Legal guardians/parents of a minor should also submit a copy of proof of parentage or legal guardianship.
Patient registry process
After patients are qualified with any of the debilitating conditions mentioned above or with any other disease determined by a doctor as qualifying, they should follow these steps to get an MMJ card:
schedule an appointment with a licensed state physician to discuss your health condition and determine if it is legitimate to get marijuana therapy;
the doctor fills out and signs a recommendation form;
make copies and submit all requested documents along with the doctor's certification. To prove residency, submit a driver's license, a signed voter registration, or your personal ID card;
confirm your payment of a $40 application fee;
mail all legible copies of the documents for further approval.
You may also apply and register online. An approval email will serve as a temporary medical card for you.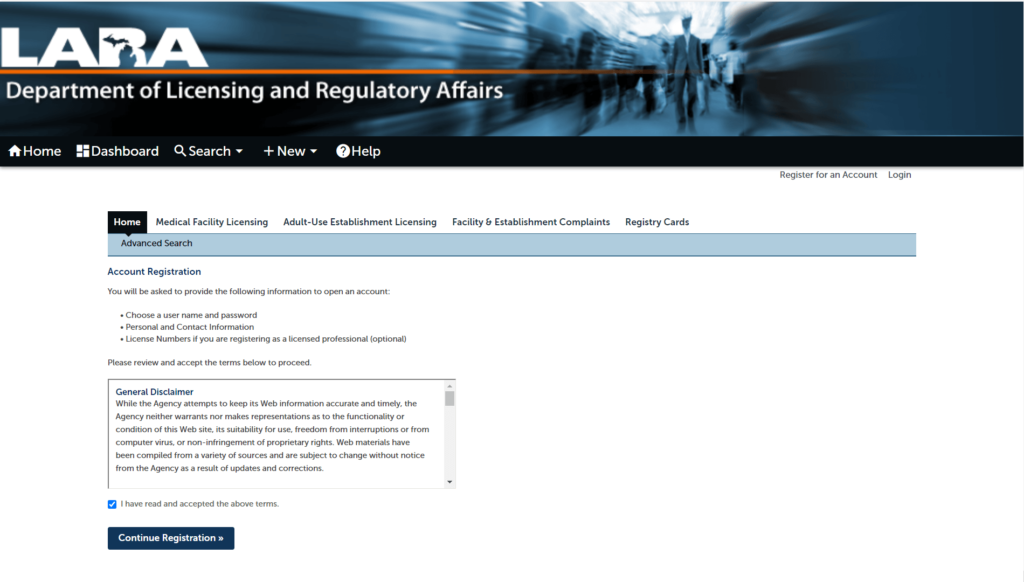 Caregiver qualifications
Caregivers who assist medical patients with marijuana consumption should be 21 years old and reside in Michigan. They must have no convictions of a felony that involves illegal drugs within the past 10 years. Primary caregivers are designated by approved patients in their applications while obtaining their MMJ cards.
Caregivers are allowed to assist up to 5 patients and can receive compensation for costs that associate with assisting an approved patient. On behalf of a patient, they can cultivate cannabis on their premises.
Caregivers should go through a similar registration process and get a Michigan marijuana card.
Transporting Marijuana in Michigan
Qualified patients, their caregivers, and legal adults of 21 can transport 2.5 oz. of hash if the substance is kept in a sealed container in the trunk. If there is no trunk in a vehicle, marijuana should be held in a place not accessible from the interior of the car. The transportation of cannabis plants should be carried out only from destination A where they are picked up to destination B which is the final location.
Driving under the influence of hash is highly illegal, and violators face an enormous fine or even jail time. This offense is treated similar to DUI with alcohol. However, there is no roadside test for cannabis. Saliva tests can tell that the substance is in the body system, but they fail to indicate THC levels. Don't use cannabis before you get behind the wheel because it can impair your ability to drive.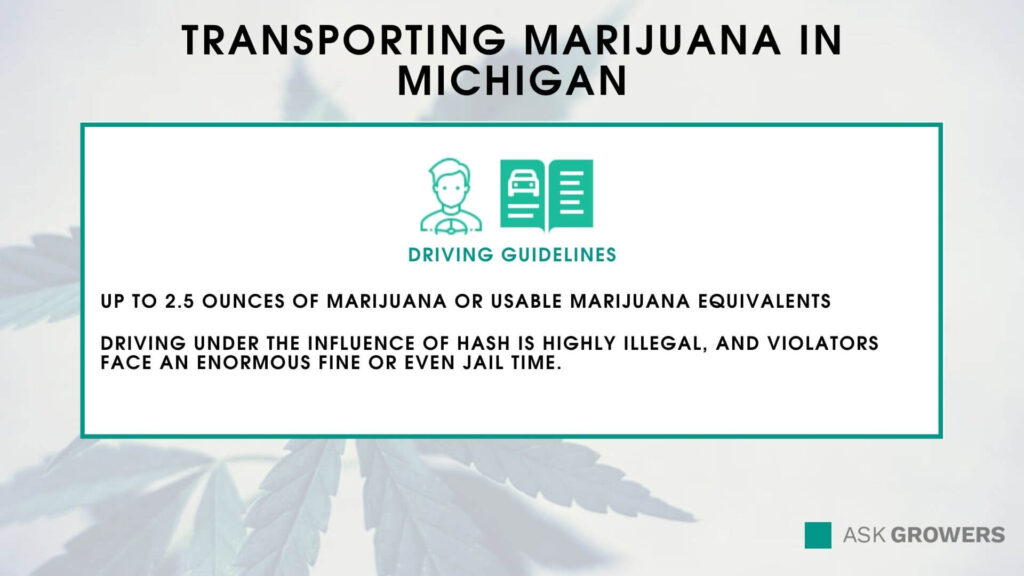 ---
Read Also: Military Veterans Find Refuge in the Healing Power of Cannabis
---
Exporting Marijuana
Marijuana is classified by the Feds as a Schedule Ι substance which is prohibited on federal lands. Exporting pot is against the law. If you are caught while driving, flying, boating, shipping, or mailing hash across the state lines, it is viewed as a federal crime rather than a state crime. Don't risk doing this.
Growing Marijuana
Michigan growing laws allow home cannabis cultivation. Adult individuals of 21 and registered patients are eligible to grow 12 plants per household. The flowers should be kept indoors in a locked facility and away from the public eye. Cannabis users are also permitted to store all cannabis products from home cultivation on their premises.
---
Read Also: Guide On Cannabis Growers: Who They Are And How To Become A Cultivator
---
Licensing for Growers, Manufacturers, Processors, Retailers, Etc.
The Department of Licensing and Regulatory Affairs is in charge of regulating and licensing the cannabis business. There are 6 types of licenses established for this business:
a cultivator;
a processor;
a testing facility;
a transporter;
a retail store;
a micro business.
According to the statute, cultivator licenses are also classified as:
Class A – micro growers that cultivate up to 100 herbs;
Class B – facilities that grow up to 500 herbs;
Class C – companies that grow up to 2,000 herbs.
The Department is authorized to issue additional types of licenses that allow marijuana use within designated areas, cannabis consumption at special events, and cannabis-related scientific education and research, etc.
As a rule, any state license is valid for 1 year and should be periodically renewed.
Sources
https://www.mpp.org/states/michigan/michigan-s-revised-medical-marijuana-law/
https://www.mpp.org/states/michigan/michigans-adult-use-marijuana-regulation-law/
https://www.legislature.mi.gov/Initiated-Law-1-of-2018
http://www.legislature.mi.gov/mcl-333-26424
https://www.michigan.gov/documents/lara/MMMP-Application
https://www.michigan.gov/documents/sos/Full-Text-CRMLA
https://norml.org/laws/michigan-penalties-2/
https://www.michiganmedicalmarijuana.org/articles/caregivers/caregiver-standards/
FAQ
Michigan legalized medical marijuana in 2008 for patients with qualifying diseases. In 2018, the state approved recreational marijuana laws. Cannabis sales for recreational use started in 2019.
You can transport 2.5 oz. of cannabis within the state, but the export of any amount of cannabis across the state lines is forbidden.
Approved patients and individuals of 21 can possess 2.5 oz. of legal marijuana and keep up to 10 oz. within their homes.
Cannabis use is prohibited in public places and on federal lands. The places for legal social consumption are yet to be established.
People can smoke cannabis only on their private property or in their friends'/relatives' houses if the owners permit. An opportunity to consume hash in a rented apartment should be discussed with a landlord.
You'll be breaking the law driving while high. Drivers and passengers cannot smoke cannabis in a motorized vehicle, but they are allowed to transport marijuana and marijuana plants in a locked container.
Medical marijuana laws allow Michigan citizens 18 and older to get an MMJ card if they are diagnosed with a qualifying disease. Minors are permitted to get cannabis for medical needs if they designate a caregiver who can help them with proper marijuana use.
Out-of-state individuals cannot obtain an MMJ card, but they have the same protections and allowances in regard to cannabis consumption, possession, and purchase as home-state patients.
As a medical patient, you can buy hash without an MMJ card, but you'll have to cover higher taxes as for purchasing recreational cannabis.
Michigan laws allow growing up to 12 marijuana flowers at home. The rule is valid for both legal adults and approved patients.