Active CBD Oil Isolate 99%
Category: CBD Oils
Brand: Active CBD Oil
CBD: 990 mg
THC: 0%
Flavour: Natural
Quantity: 1 g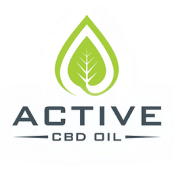 Active CBD Oil
Official Brand Website
Secure shopping
Active CBD Oil Isolate 99% Review
CBD Oil 99% CBD Isolate is created for those seeking to enjoy CBD benefits without consuming mind-altering cannabis chemicals. Active CBD created a CBD product with no sweeteners, fillers, or preservatives, so it appeals to consumers with food allergies. This crystallized joy has no distinctive smell or taste, but you will feel the soothing, stress-relieving effect. You also can jazz up the formula with other ingredients to create customized edibles, tinctures, topical products, etc., and regulate the dosage based on what your body needs at the moment. The isolate is completely safe because it was tested by an independent laboratory.
About Active CBD Oil
Active CBD Oil is a subsidiary brand introduced by Discover CBD in 2015. The brand originates from Colorado Springs.. It was founded by a medical doctor, an expert marijuana and hemp horticulturist, and a business professional.
CBD Oils by Subcategories