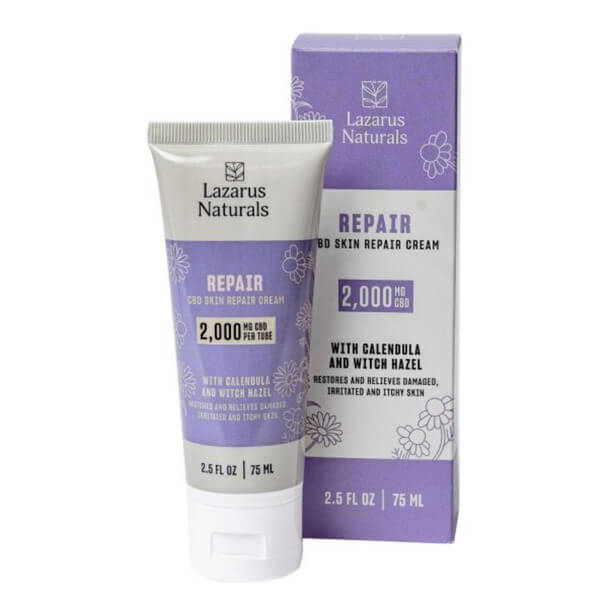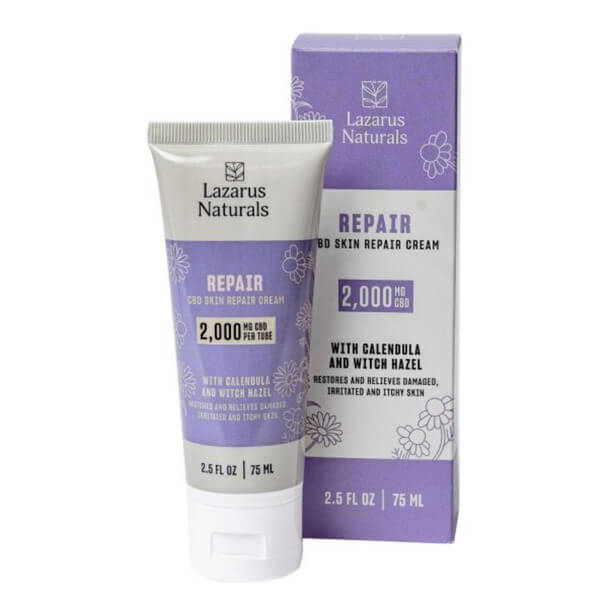 Lazarus Naturals Skin Repair Cream 2000mg
$27.99
On Official Website
GET AN EXTRA 5% OFF ON YOUR ORDER
cbdoilusers
Lazarus Naturals Shipping Terms:
FREE SHIPPING VIA USPS ON ALL ORDERS OVER $50! All orders under $50 are subject to a $5.00 shipping cost. USPS shipping days are Mon-Fri.
Category: CBD Topicals
Subcategory: CBD Cream
Brand: Lazarus Naturals
CBD: 2000 mg
THC: 54 mg
Flavor: Calendula & Witch Hazel
Weight: 71 g
Lazarus Naturals Skin Repair Cream 2000mg Review
Human skin is vulnerable to environmental damage, dryness, and allergies. But the good news is that you can offset those negative effects with an effective CBD Skin Repair Cream by Lazarus Naturals. The product is suitable for homeopathic use because of its all-natural ingredients and organic CBD extract. The cream has proven effective for irritated, dry, and cracked skin, and the full-spectrum CBD oil delivers the additional therapeutic value of terpenes and cannabinoids. Lab experts at Lazarus Naturals have also enriched the cream's content with lanolin, witch hazel leaf extract, almond oil, and many other nourishing components. This way, you always get complete, premium-level skincare when choosing the Full Spectrum CBD Skin Repair Cream for your daily skin routines.
About Lazarus Naturals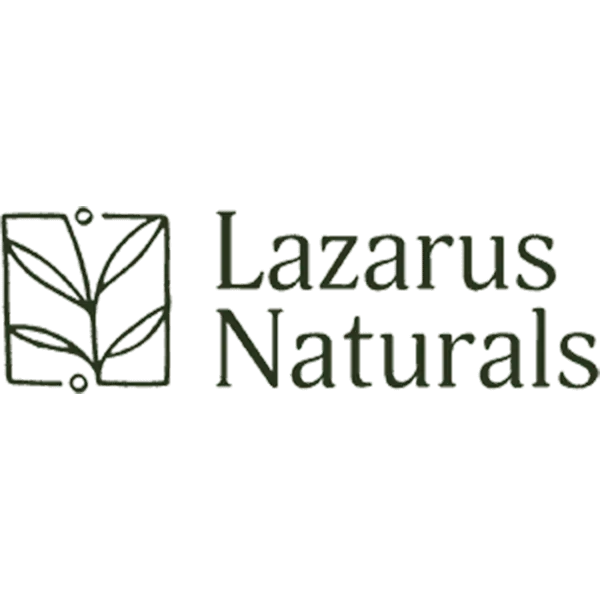 Lazarus Naturals is a very popular brand with the mission to create hemp products that are "designed by nature and perfected by science. "The company has been founded on the belief that quality CBD should be accessible to all.. It is a proud member of the key state and national industry associations, such as the Oregon Cannabis Association, the American Herbal Products Association, Oregon Farm Bureau, the U.
Discover More CBD Products by Category