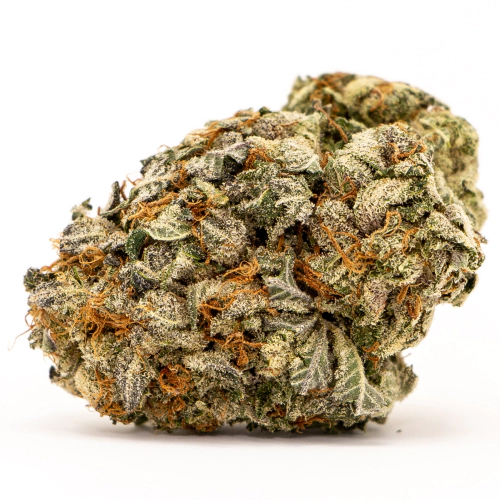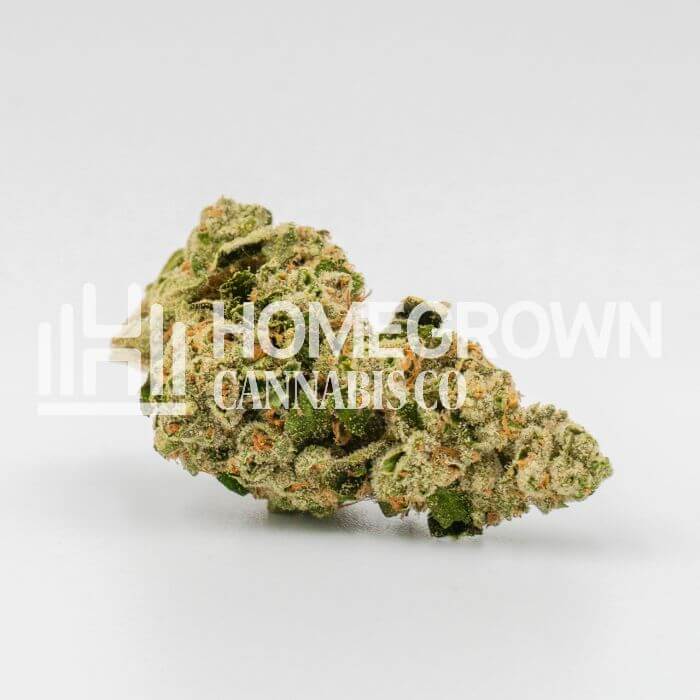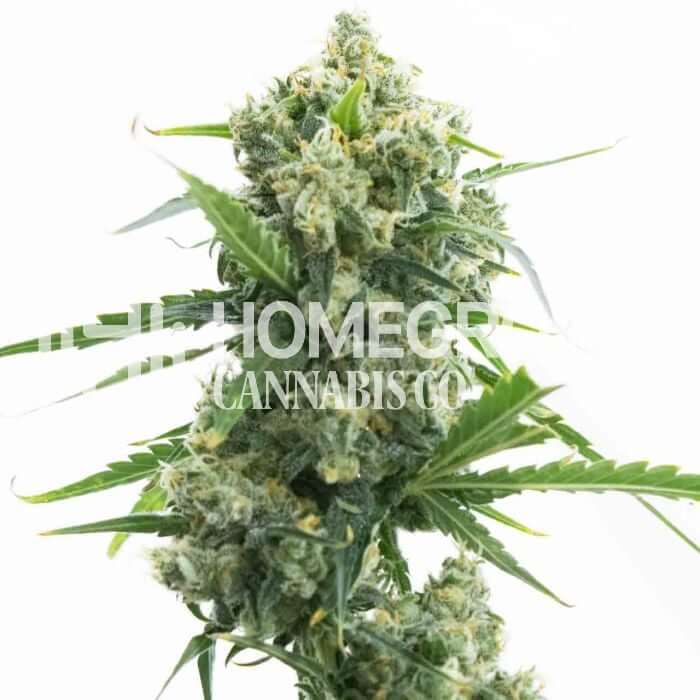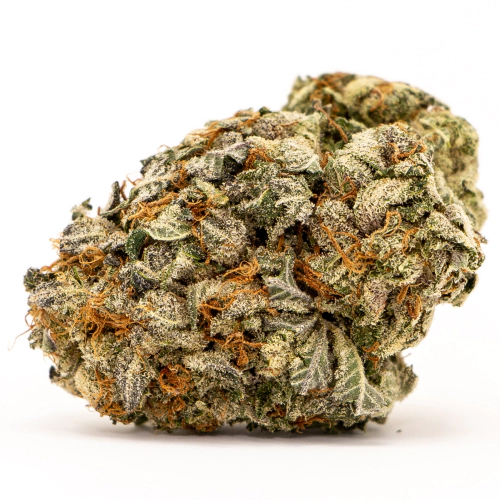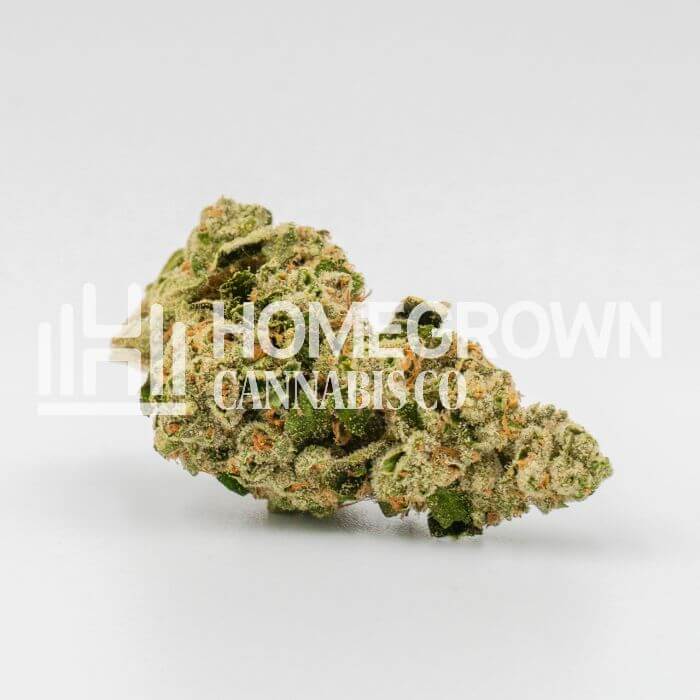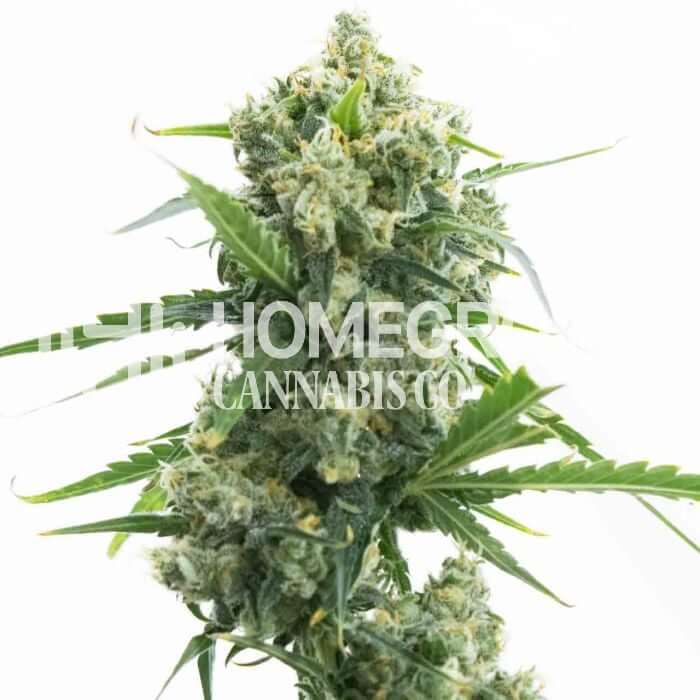 Banana Kush Autoflower Seeds
by Homegrown Cannabis Co
On Official Website
10% Off Products Excluding Already Discounted Products!
Askgrowers
Homegrown Cannabis Co Shipping Terms:
FREE SHIPPING ON ORDERS OVER $115
They offer tracked shipping from $10.99
Orders are shipped in discreet, crush-proof packaging with a super-high success rate.
CBD: 0.50%
THC: 20%
Seed Type: Autoflower
Type: Indica-dominant hybrid
Yields: 18oz - 23oz (510g - 562g)
Climate: Sunny, Mediterranean, Temperate continental
Effects: Euphoric, Happy, Relaxed, Sleepy, Uplifted
Flavors: Banana, Earthy, Pungent, Tropical
Genetics: Ghost OG x Skunk Haze x South Indian Indica Auto
Plant size: 43 inches (109 cm)
Environment: Greenhouse, Indoor, Outdoor
Harvest period: october
Flowering period: 8 - 10 weeks
Growing difficulty: Easy
Banana Kush Seeds Information
This is an indica-dominant hybrid that originated from the generic crossing of Ghost OG and Skunk Haze, further combined with the South Indian Indica auto strain. This glorious genetic lineage is responsible for Banana Kush's captivating flavor and an extra high THC content reaching 20% in proper growing conditions. This weed also contains 0.5% CBD, which adds to its therapeutic benefits.
This cannabis won the 2011 Cannabis Cup in the nomination of the Best Indica, so its quality and distinct characteristics are a proven claim. Due to Indica's dominance in the strain's composition, this cultivar is recommended for users with anxiety, fatigue, arthritis, and cramps. Consumers widely praise its painkilling and soothing properties.
Taste and Aroma
The weed grown from Banana Kush autoflower seeds is widely famous for its memorable aroma and aftertaste, mixing the shades of banana and tropical fruit. Users also praise this weed for its earthly aroma with pungent undertones, which creates a self-indulging smoking experience. This cultivar is also rich in myrcene, which is responsible for the rich and deep aromas emanating from the lit buds.
Banana Kush Autoflower Growing
When it comes to growing, Banana Kush is righteously called the beginner's favorite. This marijuana variety grows well in temperate, continental, and Mediterranean climatic conditions, provided the plants receive enough sunlight. The Banana Kush plant starts to flower 8-10 weeks after the moment of germination, and even a beginner cultivator can collect up to 2-2.3 oz of buds per square foot of their indoor growing room. When grown outdoors, these plants yield up to 4-7 oz of thick, dense buds per plant, which is a rewarding harvest for any grower.
This variety thrives in any growing setup, and you can use both indoor and outdoor growing methods to reap reasonable harvests. It even thrives in personalized grow boxes. Once the plants mature, they start radiating a magnificent tropical flavor that may please even a connoisseur grower. The plants are small and dense, thus requiring little growing space and allowing discreet cultivation. Growing Banana Kush is a rewarding, hassle-free experience even for novices, who get high-yielding seeds in combination with easy cultivation.
About Homegrown Cannabis Co
Homegrown Cannabis Co. is a top-rated Oklahoma-based cannabis seed company with unique products of in-house genetics.. It was founded in 2012, serving weed-growing enthusiasts across the country.