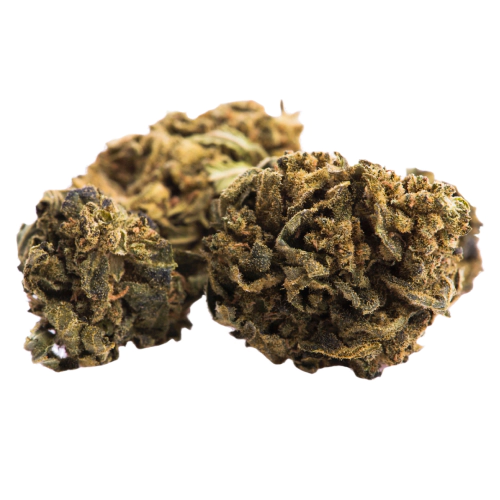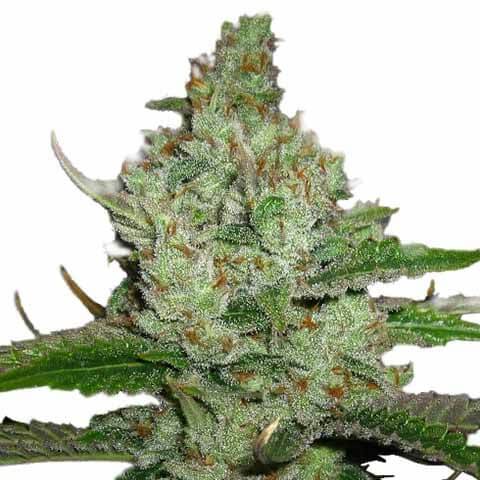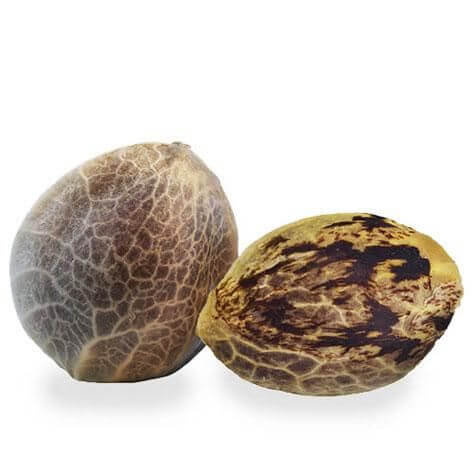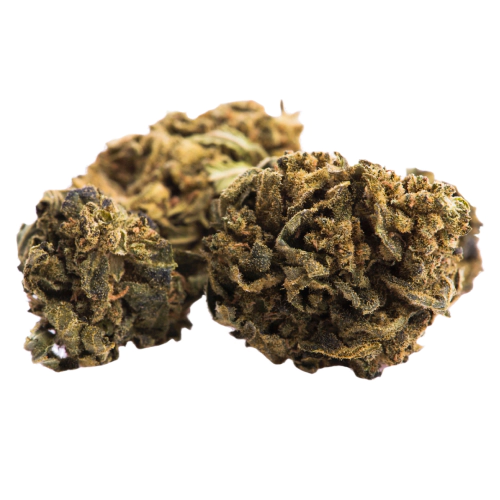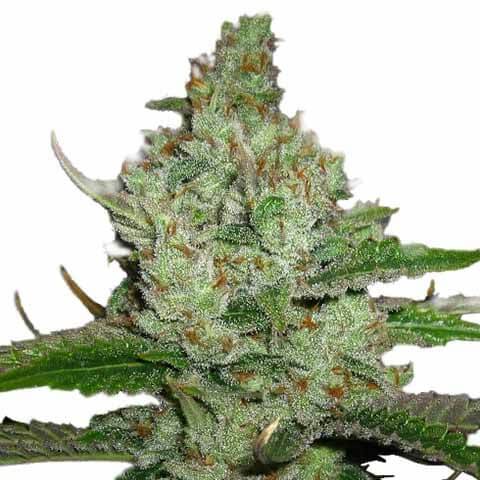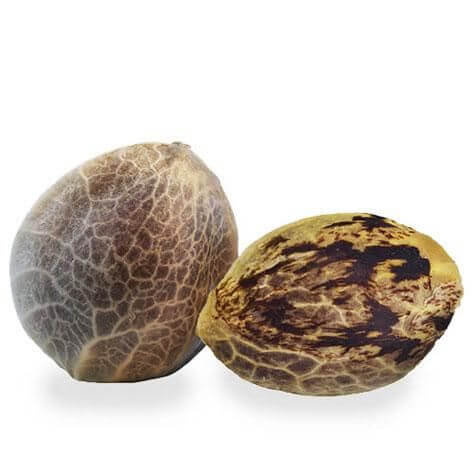 CBD: 0.45 - 0.77%
THC: 18%
Seed Type: Feminized
Type: Indica
Yields: 15oz - 20oz (425g - 565g)
Climate: Warm, Sunny, Mediterranean
Effects: Calm, Relax
Flavors: Earthy, Spicy, Herbal, Sweet, Woody
Genetics: Afghani Landrace
Plant size: Medium
Environment: Greenhouse, Indoors, Outdoors
Harvest period: September
Flowering period: 7 weeks
Growing difficulty: Easy
Tips for Growers of Feminized Hindu Kush Seeds
Hindu Kush is a classical 100% Indica strain and one of the few pure Indica cultivars remaining in the modern market of hybrids. It gets its name from the place of its origin, taking its roots in a mountain range stretching between Pakistan and Afghanistan. When you smell dried flowers, you'll detect earthy and herbal aromas with sweet and spicy hints.
This weed holds 18% THC and is known for its pronounced calming effects and body relaxation. Hindu Kush is a helping hand for insomniacs as it induces sleepiness. It has proven effective in helping people manage stress, depression, anxiety, and pain. With the Hindu Kush feminized seeds, you can easily raise an all-female cannabis crop without wasting time and resources on unproductive males.
Growing Techniques
Due to Indica genetics, these marijuana plants grow pretty short and bushy, with their heights rarely exceeding 4ft. However, they can grow taller (up to 5ft) if given enough space to flourish. Hindu Kush seeds are perfect for beginners.
This weed can grow in the limited grow space, provided you ensure adequate airflow to reduce humidity. Cultivators can use the Sea of Green (SOG) method and other Low-Stress Training techniques to manage wide stretching branches and reach the highest possible yields. Expert growers recommend trimming and pruning the lower branches to ensure the plants get enough light.
Some growers lower the temperature in their grow sites to mimic cool nighttime temperatures. It allows them to increase the concentration of anthocyanin in the plants which brings that truly beautiful purple shade to their leaves.
Preferred Climate and Conditions for Hindu Kush Feminized
Hindu Kush seeds grow into plants that flourish in warm, dry, and sunny conditions that are similar to their place of origin. The optimal climate is the Mediterranean. The sweet spot is 65°-80°F, and low humidity is essential to growing healthy plants. Besides, limit its level to 50-60% during flowering.
You can cultivate these plants indoors, outdoors, and in a greenhouse. They are strong and adaptable and can take on harsh, windy, and cool climate conditions and sudden temperature changes. They create a thick coating of crystal trichomes that protect them from the environment and are also responsible for their potent high. This weed is extraordinarily resilient to mold, pests, and minor mistakes typical for novice growers.
Growing Medium
You can use any medium while growing these seeds. If you want to keep things natural and get the best-flavored cannabis, opt for enriched organic soil. With a hydroponics setup, you'll get explosive growth and higher yields. However, using this system is more complicated and costly.
Yields
The Feminized Hindu Kush plants are fruitful in terms of harvest, and gardeners can expect yields of up to 17-19 oz. per plant outdoors and 14-16 oz./m2 indoors. The best thing about this weed is its short flowering period. The buds develop 7-8 weeks after germination, which is pretty fast for Indicas. The harvest period for outdoor plants falls in September or early October.
About ILoveGrowing Marijuana
ILoveGrowingMarijuana was founded by Robert Bergman who started as a small-scale grower with only 5 plants. With his deep passion for growing weed, he spent more than 25 years learning everything he could about marijuana.. Apart from this, he makes sure that growers do not only have access to pure, healthy seeds such as Girl Scout Cookies Extreme, Bergman's Gold Leaf, and more but also all the information needed to maintain quality and grow a healthy plant.