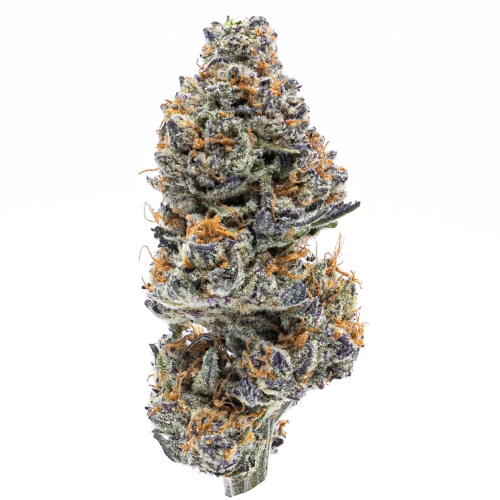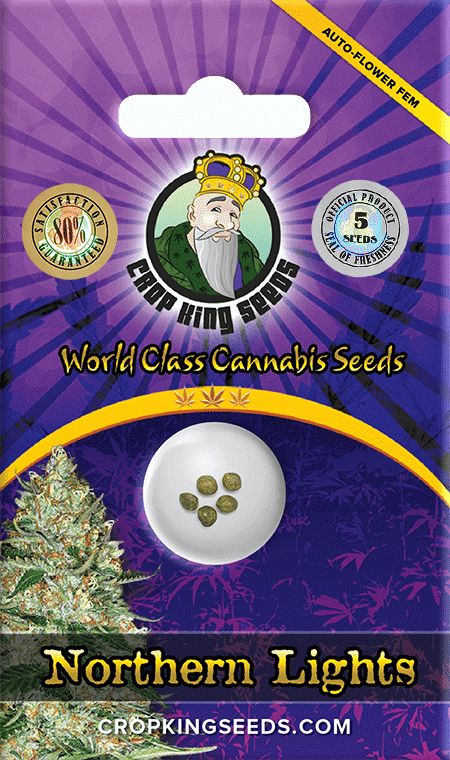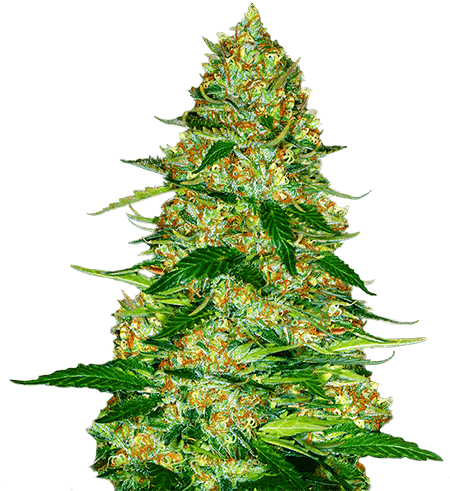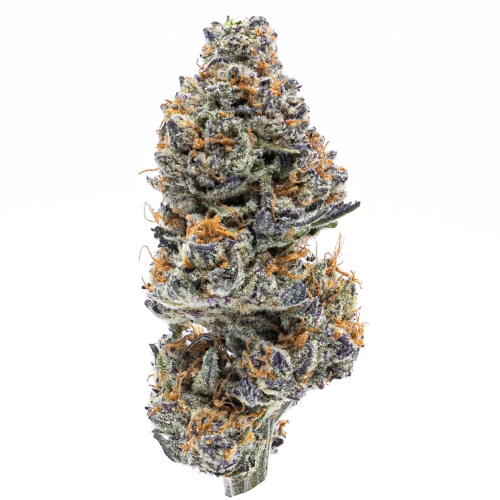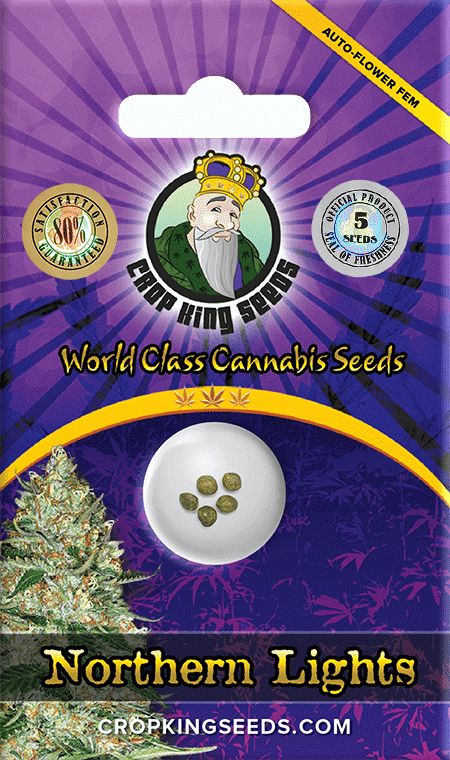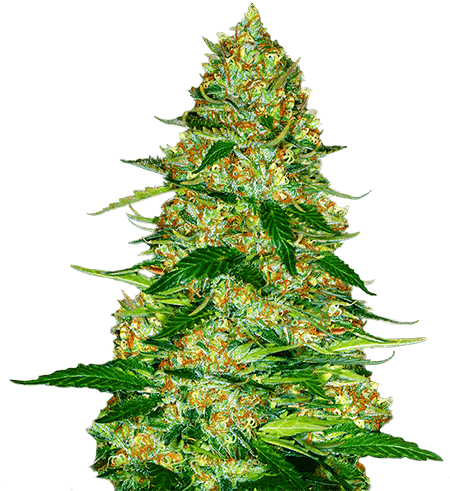 Northern Lights Seeds — Autoflower
by Crop King Seeds
$65.00 (5 Seeds)
$120.00 (10 Seeds)
$240.00 (25 Seeds)
Buy Now
On Official Website
Crop King Seeds Shipping Terms:
Free shipping for orders over $200 Shipped with complete privacy Express shipments take 2-5 days for delivery
CBD: 0.90%
THC: 15%
Flowering Type: Autoflower
Type: Indica-dominant hybrid
Yields: 150g - 250g
Effects: Laziness, Happy
Flavors: Honey-Musk, Earth
Environment: Indoors, Outdoors
Flowering period: 8 Weeks
$65.00 (5 Seeds)
$120.00 (10 Seeds)
$240.00 (25 Seeds)
Buy Now
The Northern Lights strain seeds will help you grow this indica-dominant hybrid strain without extensive growing skills. The strain is suitable for indoor and outdoor growing; it's an ascendant of top-quality Afghan weed and refined Thai weed strains. It gives you an exquisite pine flavor and helps improve sleep quality and manage depression, stress, and pain. The buds are purple, with a notable crystal ("frosty") coating, which flower in 45-50 days after planting. There are many reasons to buy Northern Lights seeds for your growing room. These autoflower plants will give you a rich yield in as little as 8 weeks, ensuring a perfect balance of potency and bud quantity. This strain promises up to 15% THC in its composition, giving you a potent, musk-and-honey-flavored treat for a relaxing smoking session before bedtime. Sour Diesel Seeds The Sour Diesel strain is an exclusive mix of delicious flavor and medium potency that many weed lovers look for. The seeds of this sativa-dominant hybrid strain allow growing a feminized plant, thus ensuring higher yields and better potency than its auto-flower counterparts. You get 18% THC and up to 0.8% CBD packed into a citrus-flavored bud with undertones of fruits and diesel. Smoking this weed ensures an uplifted mood for the whole day, making it ideal for a night out with friends or a giggly party. You'll love the Sour Diesel seeds as a grower because they grow really fast and allow you to reap the harvest in 8-9 weeks. Its yields are also impressive; Sour Diesel weed seeds allow growing plants that will provide you with 300g-400g of top-tier buds. Growers often buy Sour Diesel seeds for cultivation in a dry, outdoor climate.
About Crop King Seeds Brand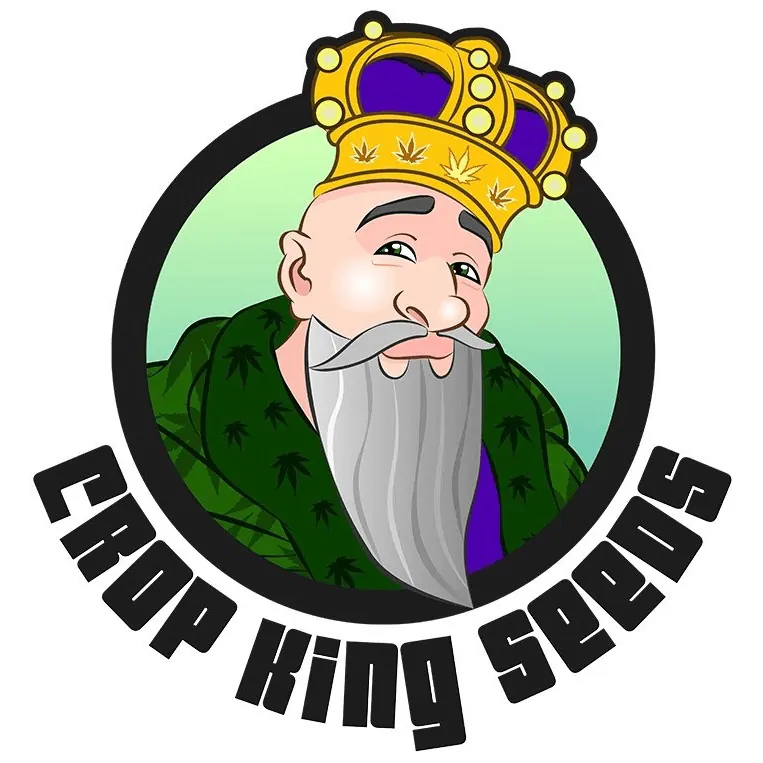 Crop King Seeds was established in 2005 in Canada and started as a small firm improvising with cannabis seeds. Soon, it turned into a full-fledged company with 300 outlets.. Then, there was a transition into an online store.