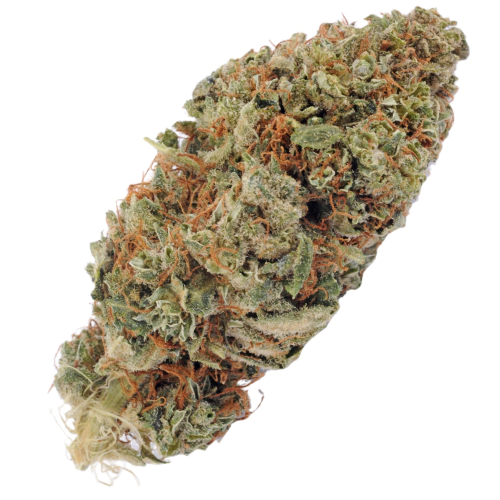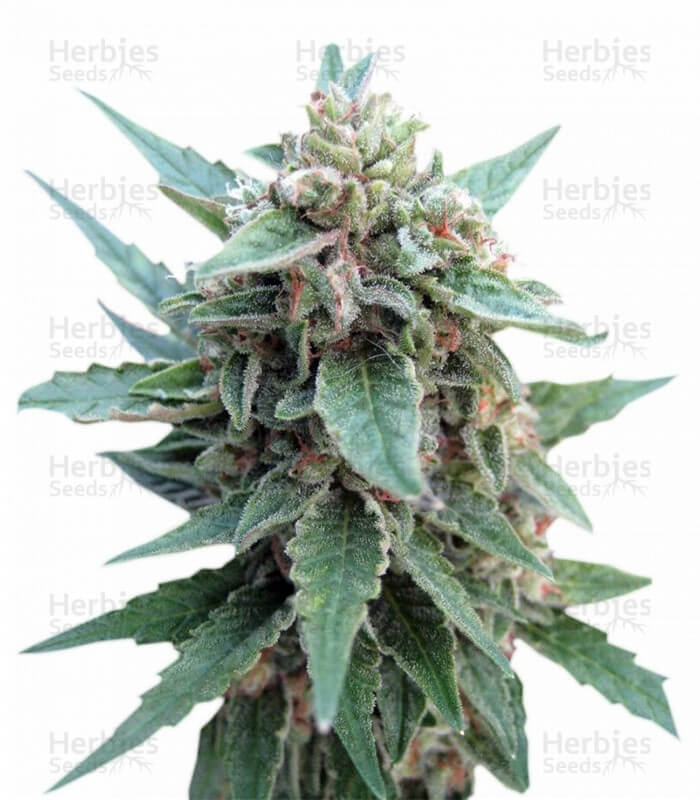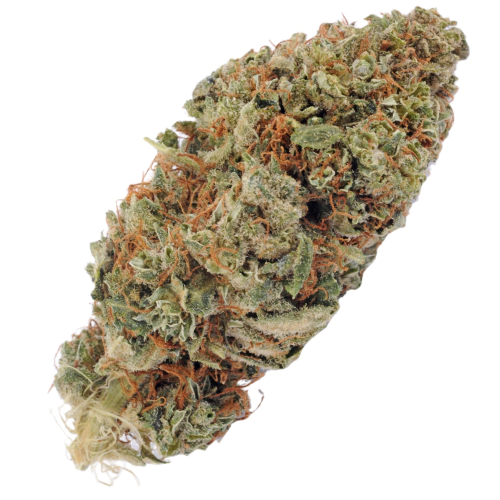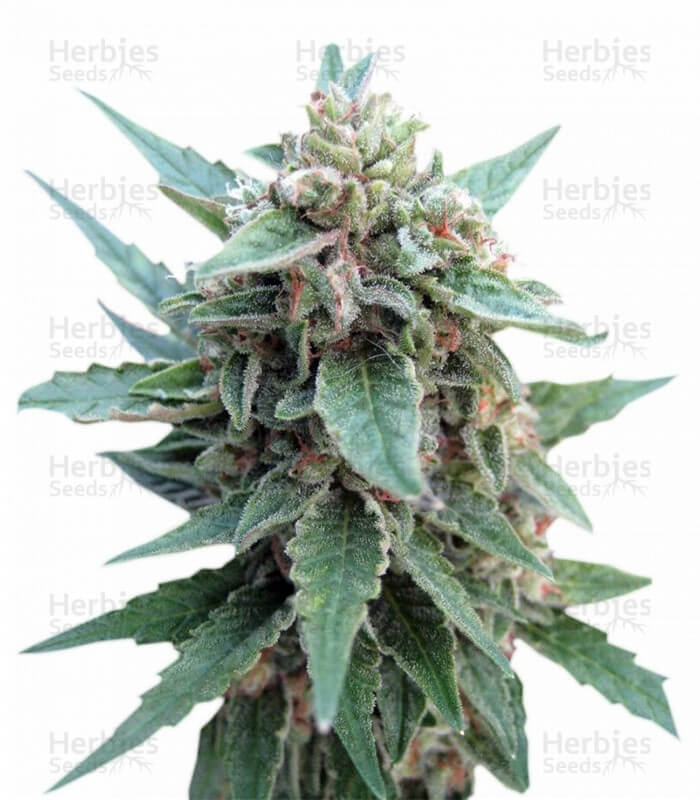 Red Dwarf Autoflower Seeds
by Herbies Shop
On Official Website
Herbies Shop Shipping Terms:
Ships worldwide, check your local laws before ordering - laws differ from country to country, and from state to state.
CBD: 0.00 - 1.00%
THC: 20%
Seed Type: Autoflower
Type: Indica-dominant hybrid
Yields: 3oz - 5oz (80g - 130g)
Climate: Temperate, Sunny
Effects: Epic relaxation
Flavors: Fruity, Sweet, Skunky
Genetics: White Dwarf x Skunk
Plant size: 16 - 24 inches (40 - 60 cm)
Environment: Indoor, Outdoor
Harvest period: September
Flowering period: 9 weeks
Growing difficulty: Easy
Buddha Red Dwarf Seeds Genetics
Buddha Red Dwarf is an indica-dominant hybrid. It was bred by crossing White Dwarf and the infamous Skunk strain. The strain is available in autoflower feminized seeds, meaning growers can expect short flowering time and female buds.
Buddha Red Dwarf seeds were bred through a careful selection process made by each of their parents, and it took over 15 generations to get what breeders wanted. These seeds are mostly known for their high production, speed, and aromatic intensity. This weed is suitable for beginners and can be grown indoors and outdoors.
Growing Buddha Red Dwarf Autoflower
These seeds bloom into female plants reminiscent of a menorah due to its structure, while harvested buds deliver the delicious smell of wild berries. Its autoflowering properties have favored Buddha Red Dwarf's explosive growth. Once flowering, the strain is a peculiar form of chandelier thanks to its multiple ramifications. This form is developed to support compact floral clusters.
This weed provides a large harvest of 14-15 ounces per m2 when grown indoors with a 20/4 photoperiod. Outdoor cultivators can expect a yield of 2.8-4.5 ounces per plant if they provide constant access to light.
Growers can maximize the yield by feeding the soil with vegetative nutrients until the strain stops the pre-flower stretch. It is also vital to give at least 18 hours of light to indoor plants. Buddha Red Dwarf autoflower seeds require only 9 weeks to bloom.
Effects & Flavor of Harvested Buds
When cultivators purchase and grow the Buddha Red Dwarf seed, they will be rewarded with the effects and flavor harvested buds offer. With strong Indica genetics, the buds of this cultivar offer heavy bodily effects, while in smaller doses, the effects are more soothing and narcotic. The aroma results from the strain's terpene composition and combines notes of wild berries with pine and earthy undertones.
About Herbies Shop
Herbies is a well-known marijuana seed shop created by a team of passionate cannabis experts who have been actively contributing to the field of cannabis research for more than 10 years. The store has a rich history that dates back to 2007-2009.. It offers an extensive collection of over 1,500 seeds provided by over 120 reputable breeders.