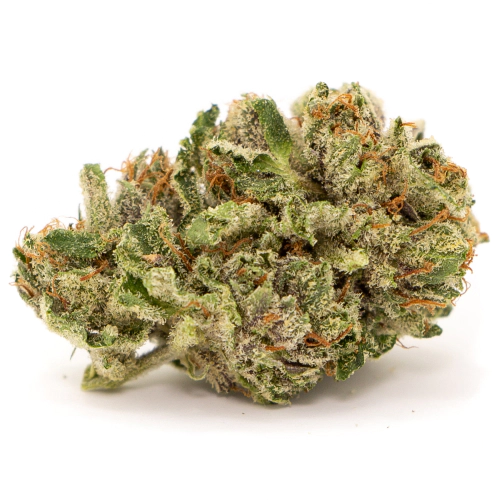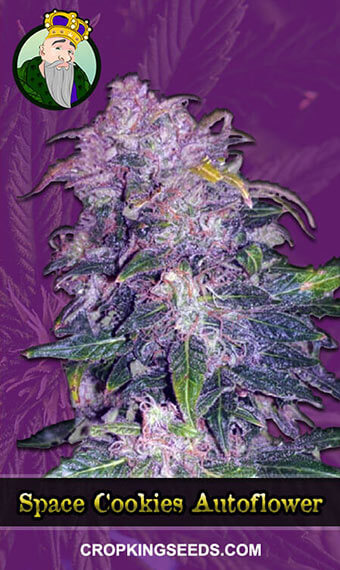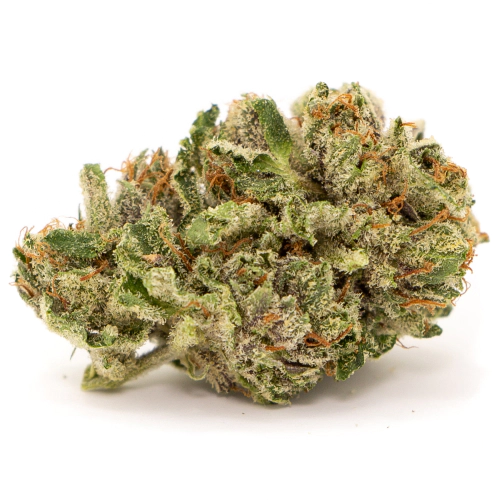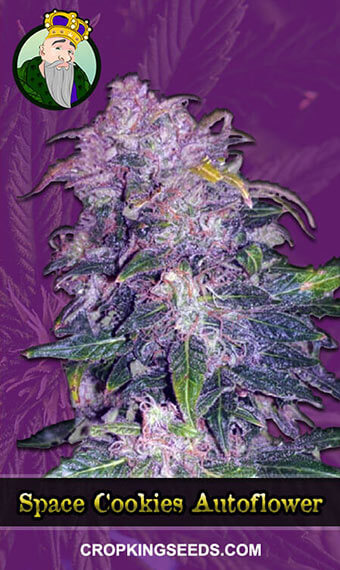 Space Cookies Autoflower Seeds
by Crop King Seeds
On Official Website
10% OFF ALL MARIJUANA SEEDS
KING10
Crop King Seeds Shipping Terms:
Free shipping for orders over $200 Shipped with complete privacy Express shipments take 2-5 days for delivery
CBD: 0.10 - 1.00%
THC: 20 - 25%
Seed Type: Autoflower
Type: Indica-dominant hybrid
Yields: 5oz - 7oz (142g - 198g)
Climate: Temperate, Sunny
Effects: Relaxation, Happiness, Creativity
Flavors: Sweet, Citrus, Earthy, Spicy
Genetics: Girl Scout Cookies x Blue Power Auto
Plant size: 24 - 47 inches (60 - 120 cm)
Environment: Indoor, Outdoor
Harvest period: All Year
Flowering period: 8 - 9 weeks
Growing difficulty: Easy
Space Cookies General Information
The Space Cookies seeds grow into weed with 60% Indica and 40% Sativa genes. This marijuana cultivar is a genetic crossbreed of Afghan and Girl Scout Cookies – both cup winners with stable genetics and properties. Its THC level is 18-22%, which is related to a strong cerebral high with euphoric, stoning sensations. This cannabis is famous for its signature sweet flavor with pine and wood undertones. Users report a pronounced effect on anxiety, depression, and stress, as well as migraine and body pain. Besides, the impact of buds growing from the Space Cookies seed is not too debilitating, so it's also convenient for daytime use.
Space Cookies Autoflower: Grower's How-to Guide
Cultivating Space Cookies autoflower seeds won't cause trouble for growers because this marijuana variety is known for easy growing. The plants reach only a medium height, which makes them optimal for indoor and outdoor planting. You should plan the growing time to collect the harvest of flowers by the end of October and grow this weed in warm, sunny climates. In this case, you may expect to reap rich yields of 1.8oz per square foot indoors and 3.2oz per square foot outdoors. Due to these yield indicators, we may confidently call them high-yielding seeds.
About Crop King Seeds
Crop King Seeds was established in 2005 in Canada and started as a small firm improvising with cannabis seeds. Soon, it turned into a full-fledged company with 300 outlets.. Then, there was a transition into an online store.