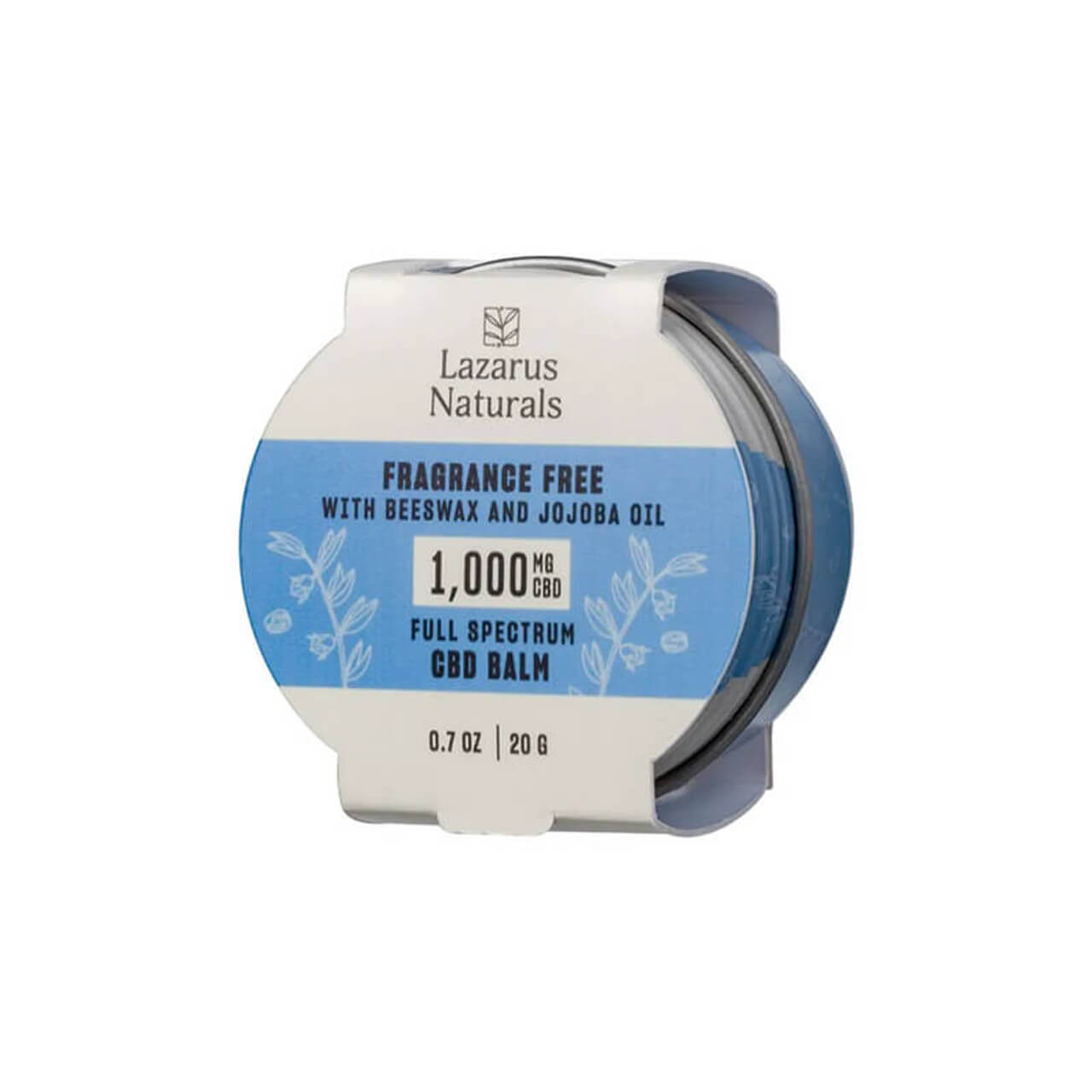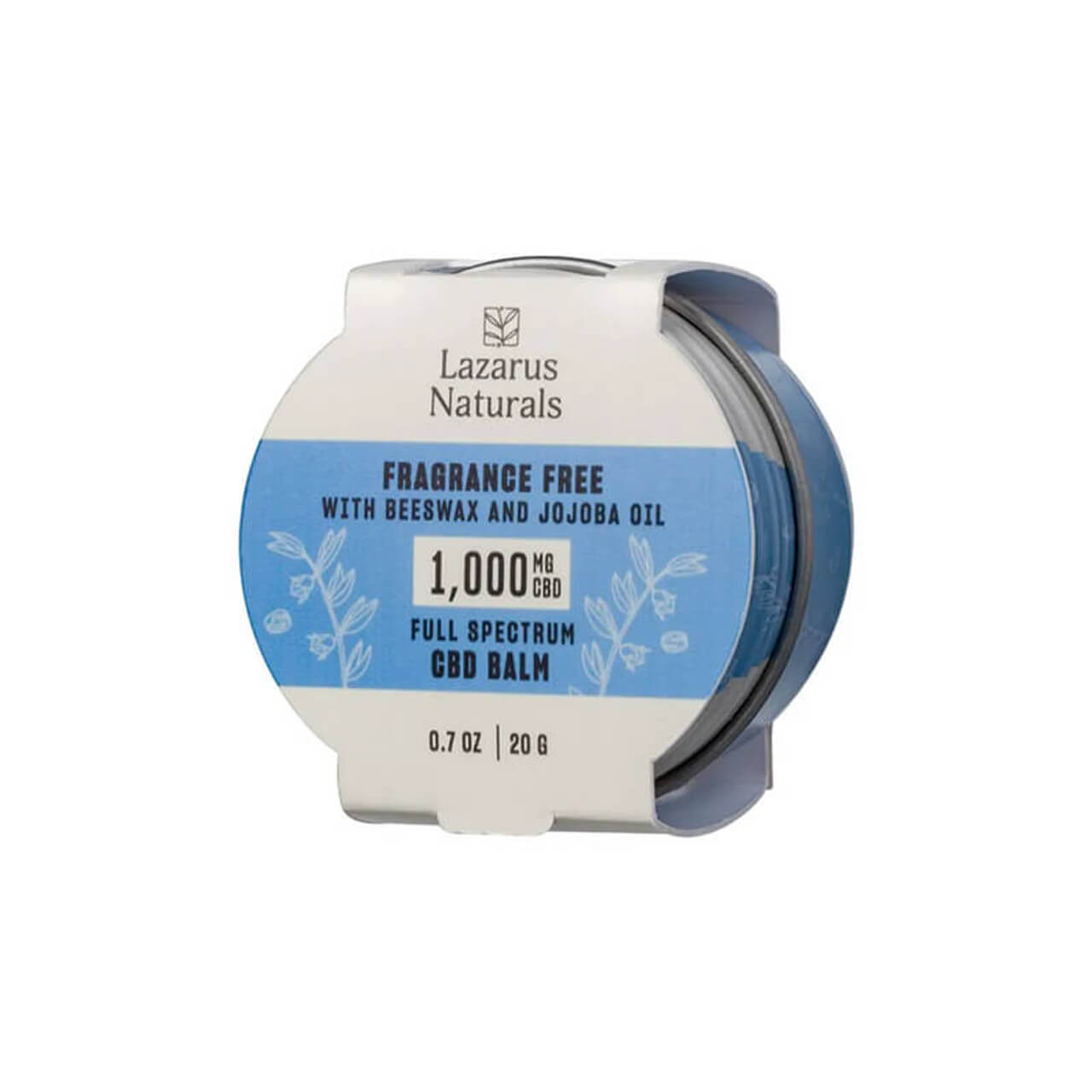 Lazarus Naturals Fragrance Free Balm 1000mg
$15.99
On Official Website
GET AN EXTRA 5% OFF ON YOUR ORDER
cbdoilusers
Lazarus Naturals Shipping Terms:
FREE SHIPPING VIA USPS ON ALL ORDERS OVER $50! All orders under $50 are subject to a $5.00 shipping cost. USPS shipping days are Mon-Fri.
Category: CBD Topicals
Subcategory: CBD Balm
Brand: Lazarus Naturals
CBD: 1000 mg
THC: 23 mg
Flavor: Lavender and Chamomile
Weight: 20 g
Lazarus Naturals Fragrance Free Balm 1000mg Review
Lazarus Naturals has specially formulated Fragrance Free Balm – 1000 mg with a minimal scent for individuals sensitive to strong aromas. Made with a focus on its maximum efficiency, this CBD topical holds 1000 mg of full-spectrum CBD rich in cannabinoids and terpenes, 23 mg of THC, and a combo of functional botanicals for a high product potency. The successful herbal blend used in Fragrance Free Balm – 1000 mg includes essential oils of jojoba seeds and sunflower seeds, mango seed butter, and organic beeswax that help people get relief from localized inflammation and muscle pain. Reach for the power of CBD with this impressive balm from Lazarus Naturals! The Certificate of Analysis of this product performed by a third-party lab is available online.
About Lazarus Naturals Brand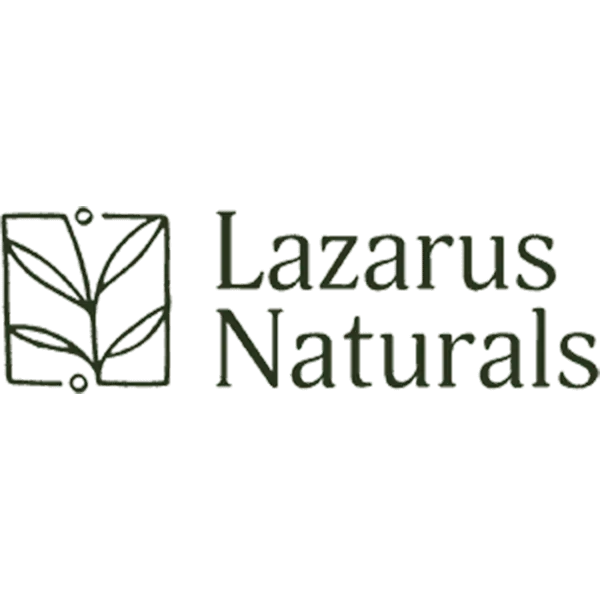 Lazarus Naturals is a very popular brand with the mission to create hemp products that are "designed by nature and perfected by science. "The company has been founded on the belief that quality CBD should be accessible to all.. It is a proud member of the key state and national industry associations, such as the Oregon Cannabis Association, the American Herbal Products Association, Oregon Farm Bureau, the U.