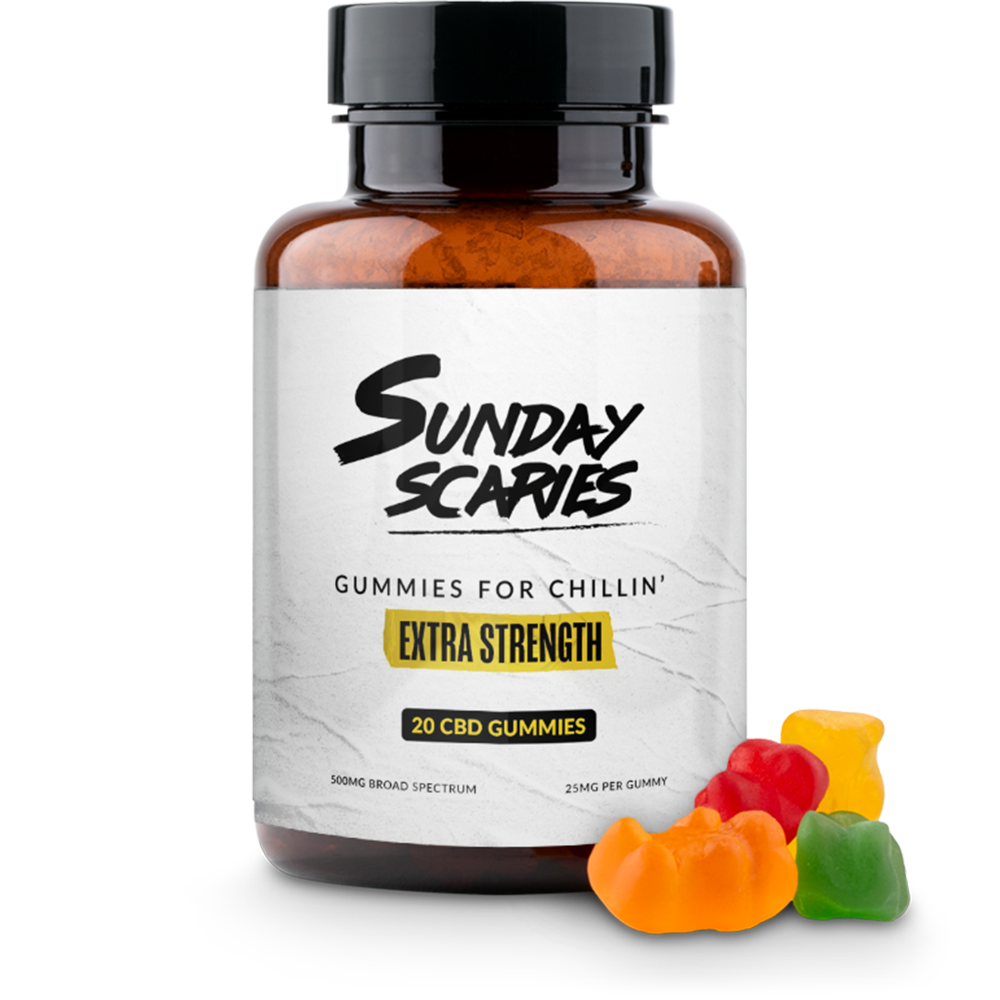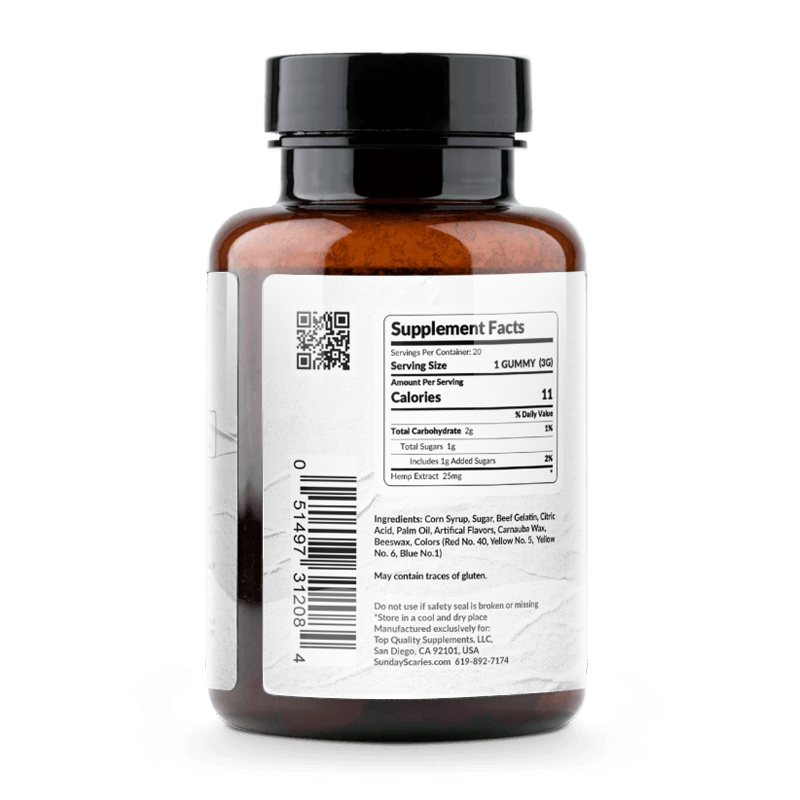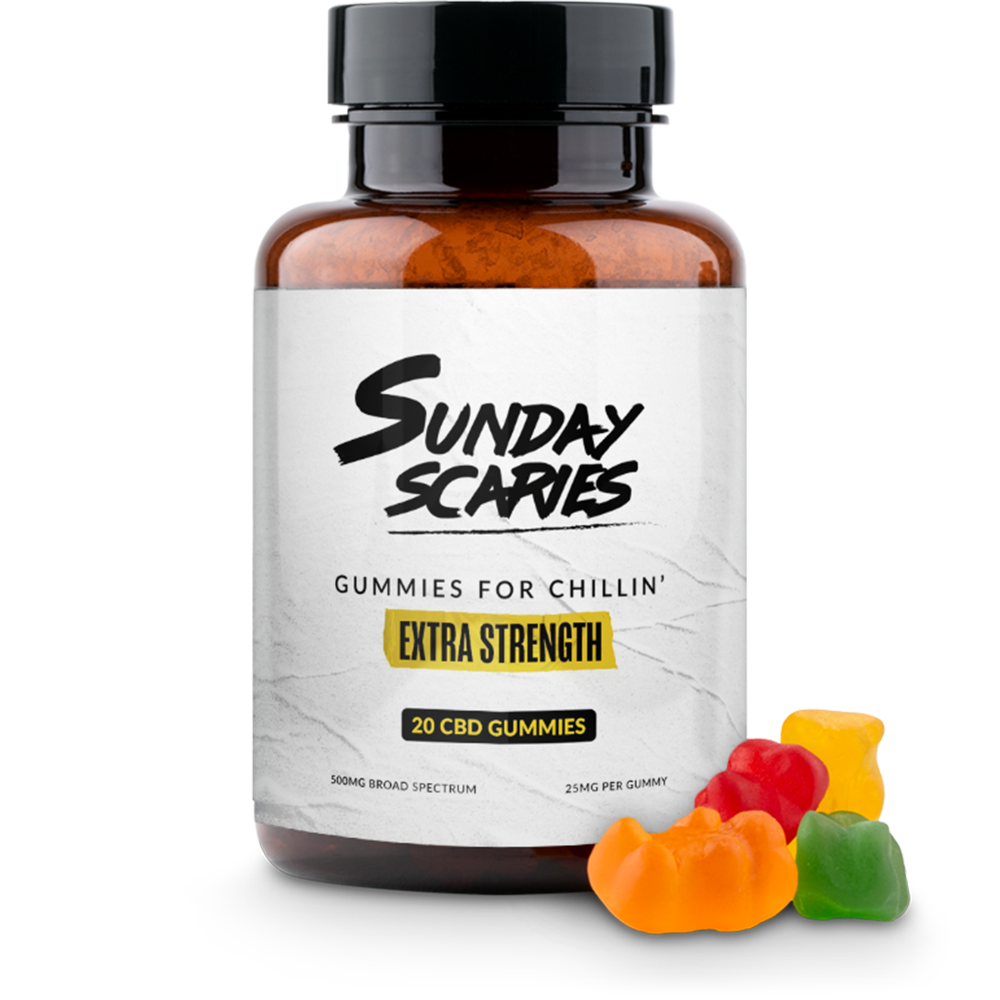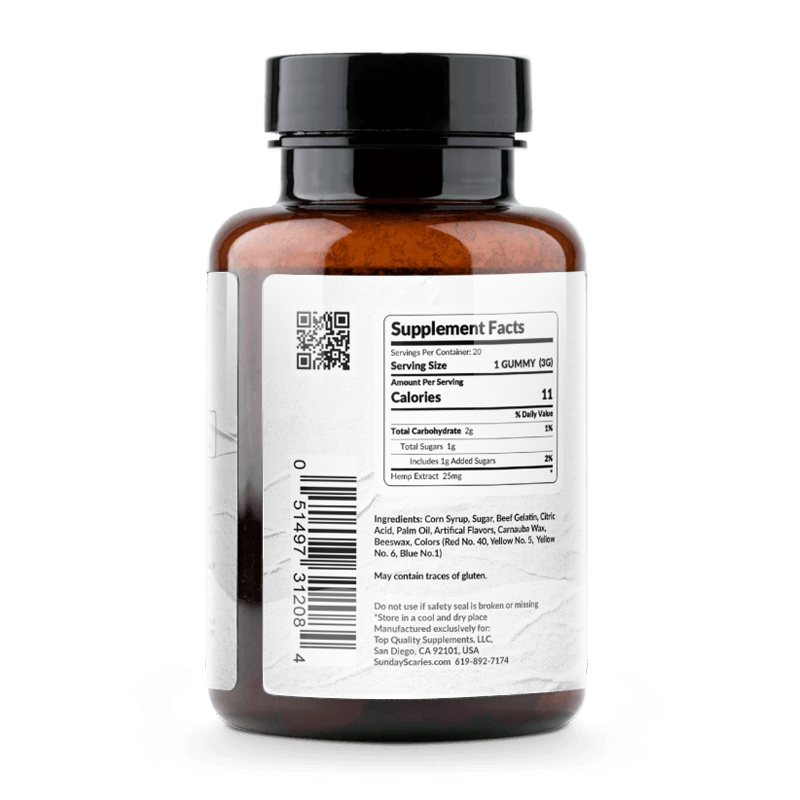 Category: CBD Edibles
Subcategory: CBD Gummies
Brand: Sunday Scaries
CBD: 25 mg per gummy
THC: 0%
Flavour: Natural
Quantity: 20 gummies
Sunday Scaries Extra Strength CBD Gummies Review
Extra-strength CBD gummies for relaxing are what you need to reduce your stress levels. Relax CBD gummies have 25 mg in each candy with zero THC constituents. The key ingredient is highly potent CBD oil that helps to calm the mind. You can face any pressure and maintain a serene mood with organic extracts and natural flavors. The product is clinically proven for quality and consistency. Sunday Scaries uses pure and potent CBD in each gummy for a tranquil experience. Get 20 gummies in one pack and enjoy your chilling sessions.
About Sunday Scaries Brand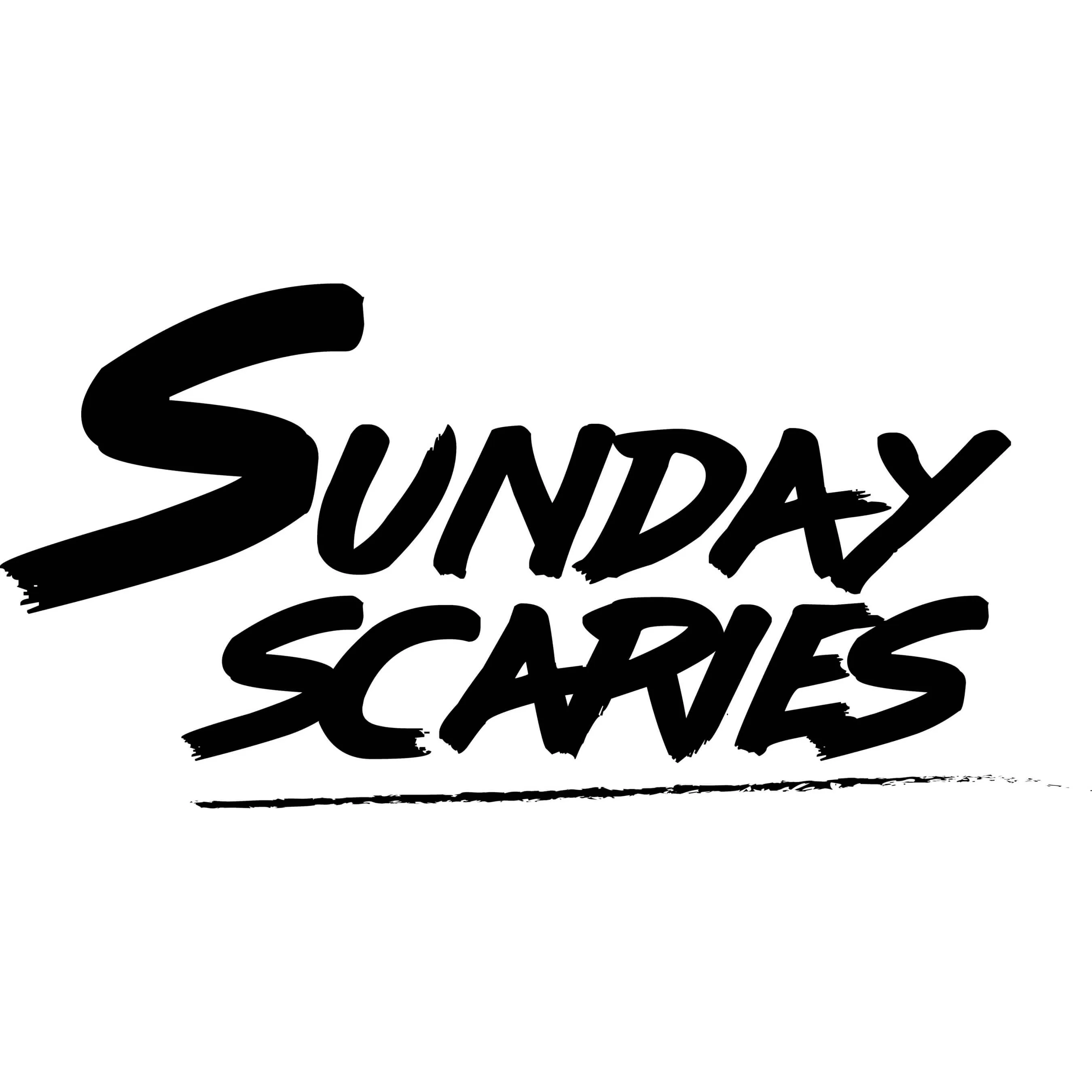 The Sunday Scaries is a relatively new company founded by two former bar owners Mike Sill and Beau Schmitt who settled in San Diego, California in 2017. They are convinced that the best treatment for stress is humor, communication, and CBD products that are safe and beneficial for everyone.. Hemp that is used for manufacturing goods is domestically grown and sourced from family-owned farms.