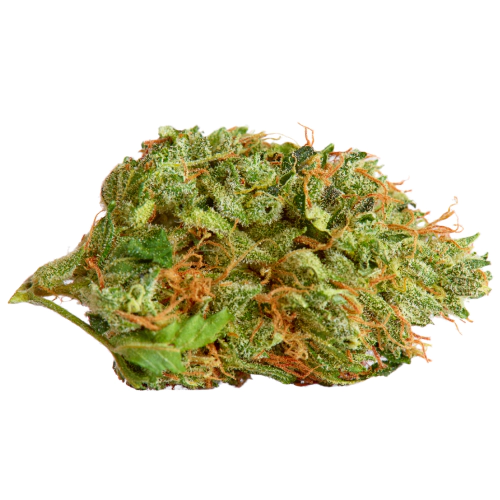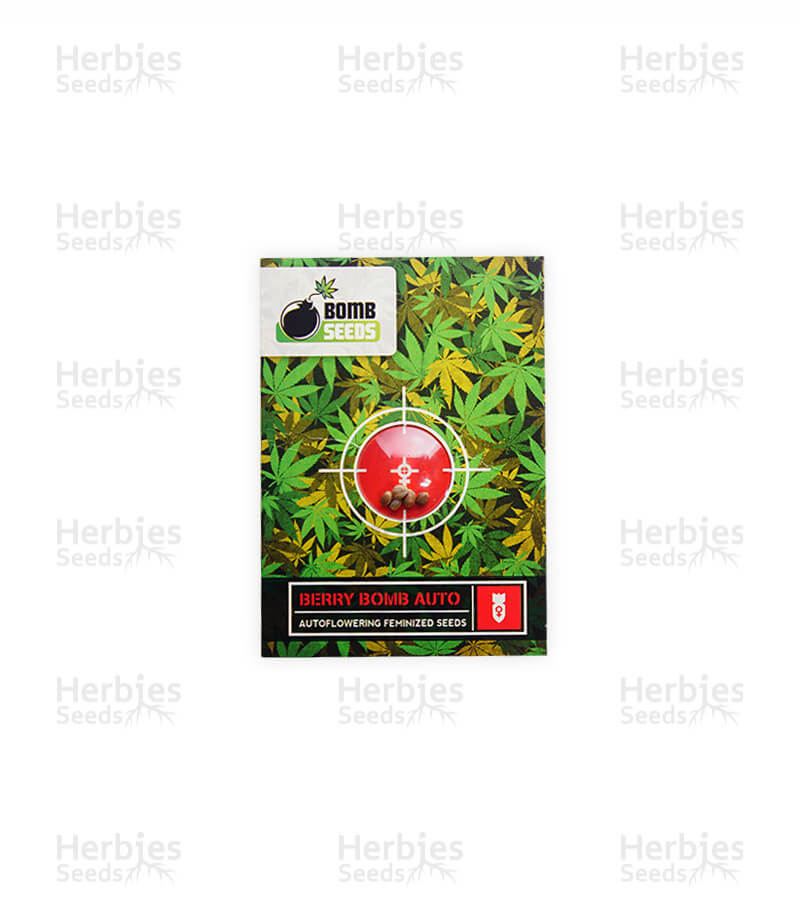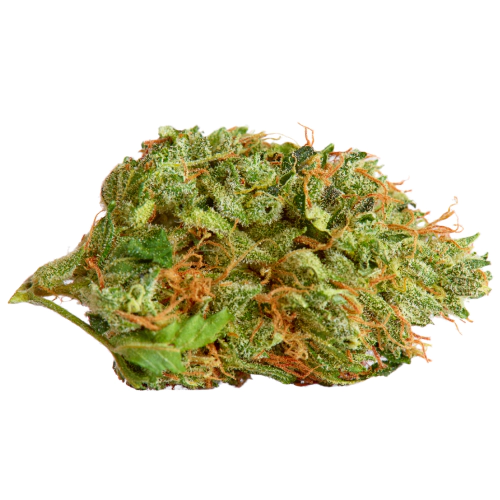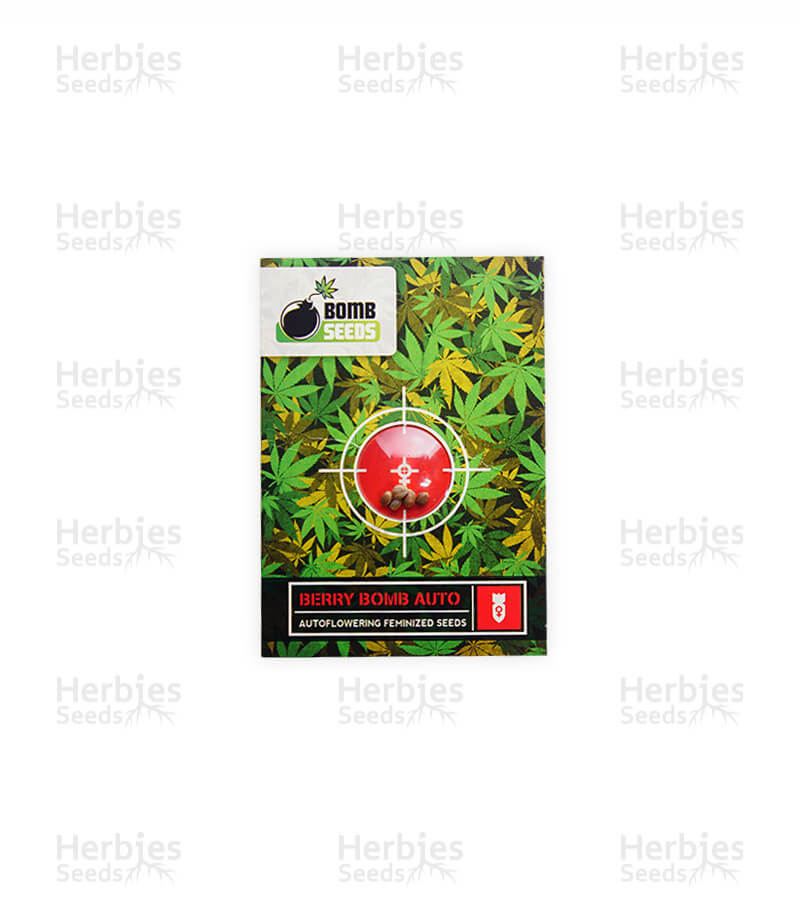 Berry Bomb Autoflower Seeds
by Herbies Shop
On Official Website
Herbies Shop Shipping Terms:
Ships worldwide, check your local laws before ordering - laws differ from country to country, and from state to state.
CBD: 0.10 - 0.30%
THC: 15 - 20%
Seed Type: Autoflower
Type: Hybrid
Yields: 11oz - 13oz (300g - 350g)
Climate: Temperate, Sunny, Cool
Effects: A berry explosion
Flavors: Fruity, Berry
Genetics: Berry Bomb x Ruderalis
Plant size: 28 - 47 inches (70 - 120 cm)
Environment: Indoor, Outdoor
Harvest period: October
Flowering period: 10 - 0 weeks
Growing difficulty: Medium
Information About Origin of Berry Bomb Seeds
The strain under discussion is a potent Dutch hybrid resulting from the cross of Berry Bomb and cannabis ruderalis to provide it with that autoflower character. Adding this wild marijuana subspecies to the genetics of Berry Bomb seeds doesn't affect the strain's characteristic aroma profile. The original Berry Bomb is parented by Blueberry and Bomb#1, some of the tastiest cultivars.
What Are the Flavors and Effects?
This incredibly delicious marijuana is known for its hallmark – a sweet berry aroma. Many gardeners grow Berry Bomb autoflower seeds to get buds with this exceptional and renowned taste. In addition to its fruit flavor explosion, the strain boasts a potent punch of THC, which is around 15-20%. It delivers a heavy cerebral stone that spreads over the body as a result of combining its Indica's buzz and Sativa's high. Smokers experience immediate soothing and relaxing effects that are pretty long-lasting. Also, this weed can help with tension and pain relief. It is a perfect option to unwind in the evening; however, the high can be too high for unsuspecting amateurs.
Berry Bomb Autoflower Grow Guide
This autoflower variety thrives indoors and outdoors and can withstand cool climates and humid conditions, so most growers prefer to raise it in the open air. The Berry Bomb seed grows extremely quickly and turns into hardy plants resistant to mildew. The time from seed to harvest is 70 days. Outdoor harvest comes in late September or early October. This weed doesn't reach enormous heights indoors and grows only 2.3-4ft high. However, in open-air grow sites, it can be taller. It develops a big central cola with long internodes and responds well to the ScrOG method and low-stress training techniques. Its flowers have an eye-catching appearance, combining blue, lilac, and purple hues. Gardeners can intensify these colors by exposing the bushes to cooler night temperatures in the last weeks of flowering. During the blooming period, the buds emanate their signature aroma, which can be too strong and require odor-masking equipment. In the last 2 weeks of blooming, the buds become super frosty, meaning their resin production increases, as well as its THC concentration. Under favorable growth conditions, gardeners harvest up to 10.5-14 ounces per 1 m2.
About Herbies Shop
Herbies is a well-known marijuana seed shop created by a team of passionate cannabis experts who have been actively contributing to the field of cannabis research for more than 10 years. The store has a rich history that dates back to 2007-2009.. It offers an extensive collection of over 1,500 seeds provided by over 120 reputable breeders.